The Black Body Mountain Shelter is a peculiar safe refuge for hikers designed by the architects Michele Versaci e Andrea Cassi and positioned just a few meters from the summit of Dormillouse on the French-Italian border.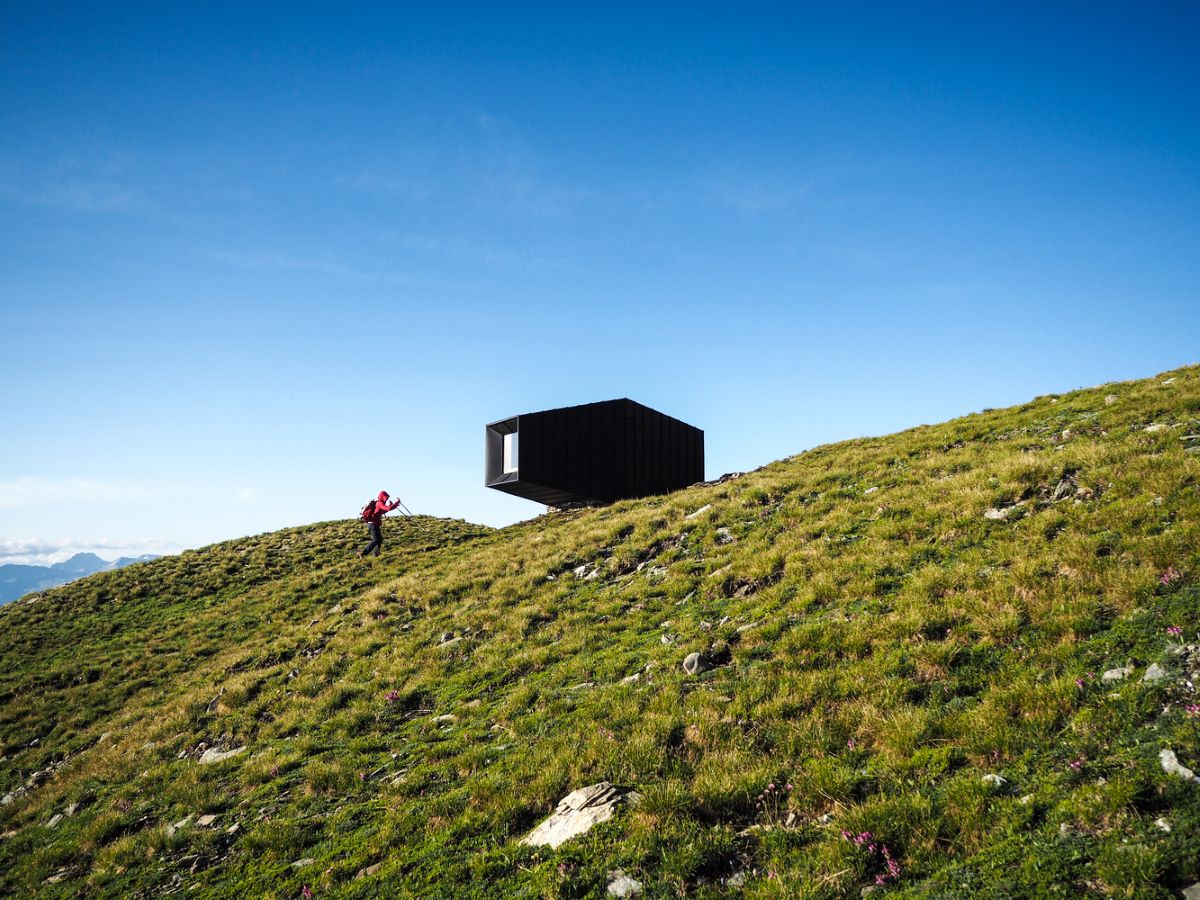 It is also an optical device, because the small timber construction is nestled into the Alpine landscape to frame views of the impressive surroundings at 2908 meters above sea level: the aim is to form a discreet intervention that complements the scenery like an "inhabited land art work".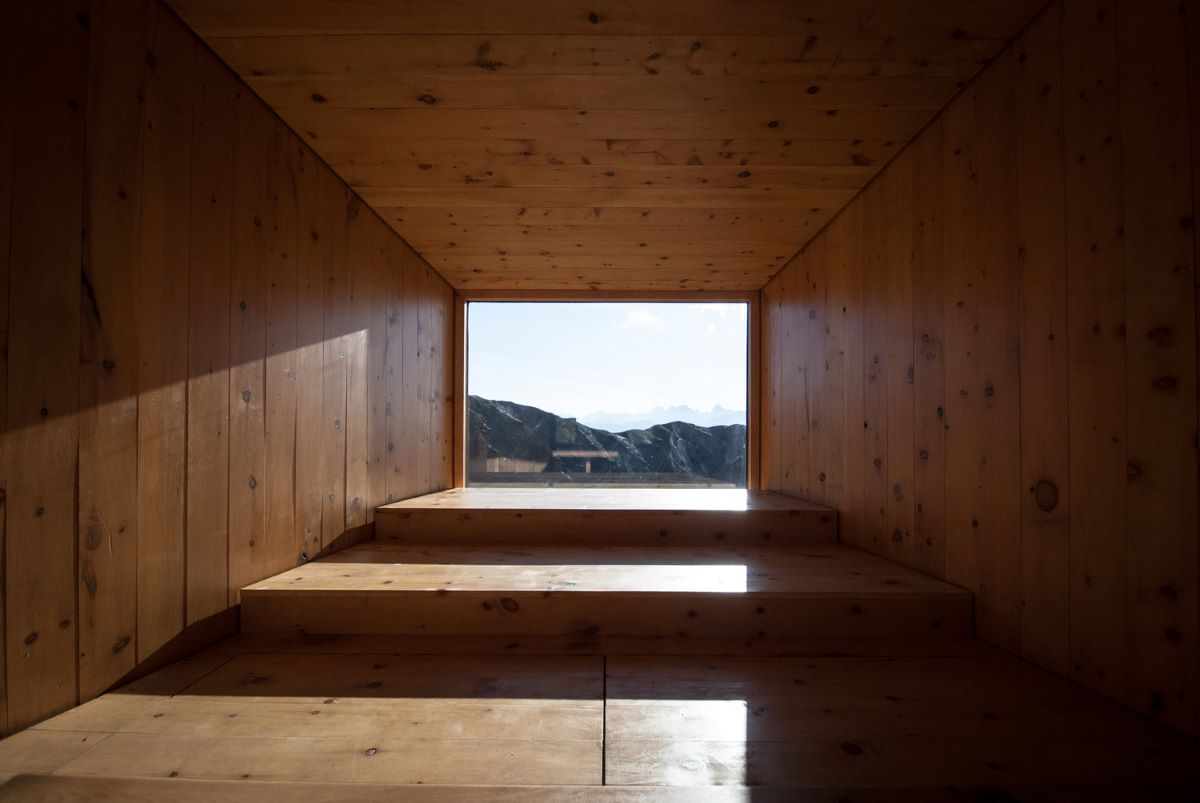 The volume of the shelter is defined by a symmetrical hexagonal profile, appearing almost like two telescopes fused together: on each of the short elevations there is a large, unobstructed window looking to the north and the south side.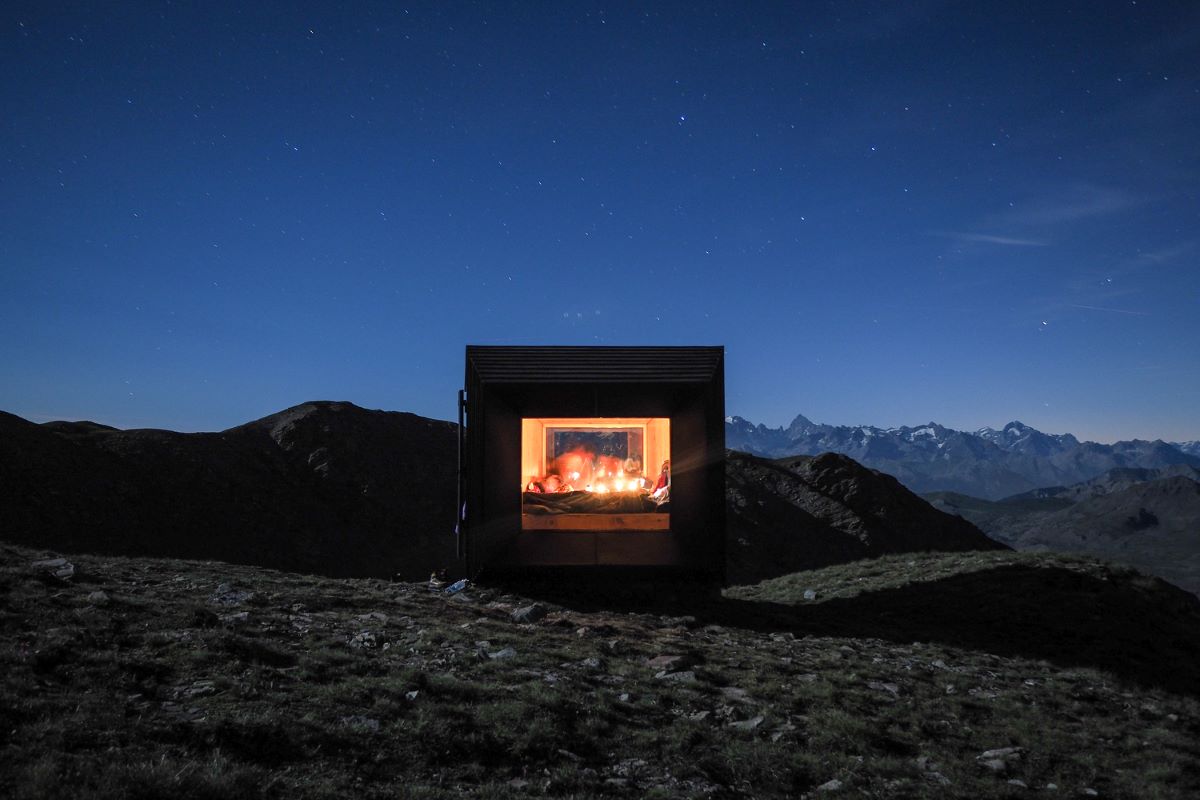 Inside, the interior is wrapped in warm Swiss pine surfaces and a table occupies the center of the space, which is bookended by three wide steps on either side, leading to the picture-frame windows; at night these steps function as beds, providing a safe resting place in the heart of the mountains.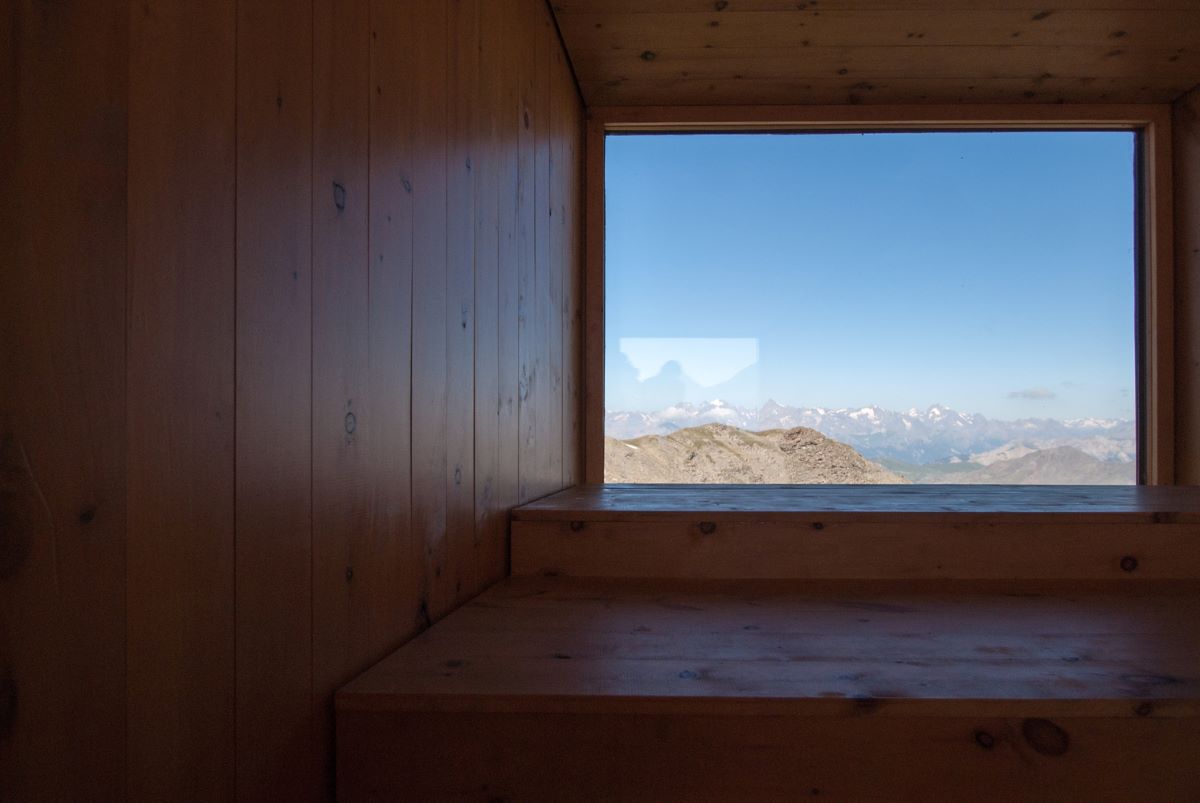 In addition to the telescope concept, the design makes reference to the idea of a black body in physics: consequently, the black opaque metal cladding of the shelter absorbs heat from the sun, guarantees high thermal performance and provides the necessary structural stability during heavy snow.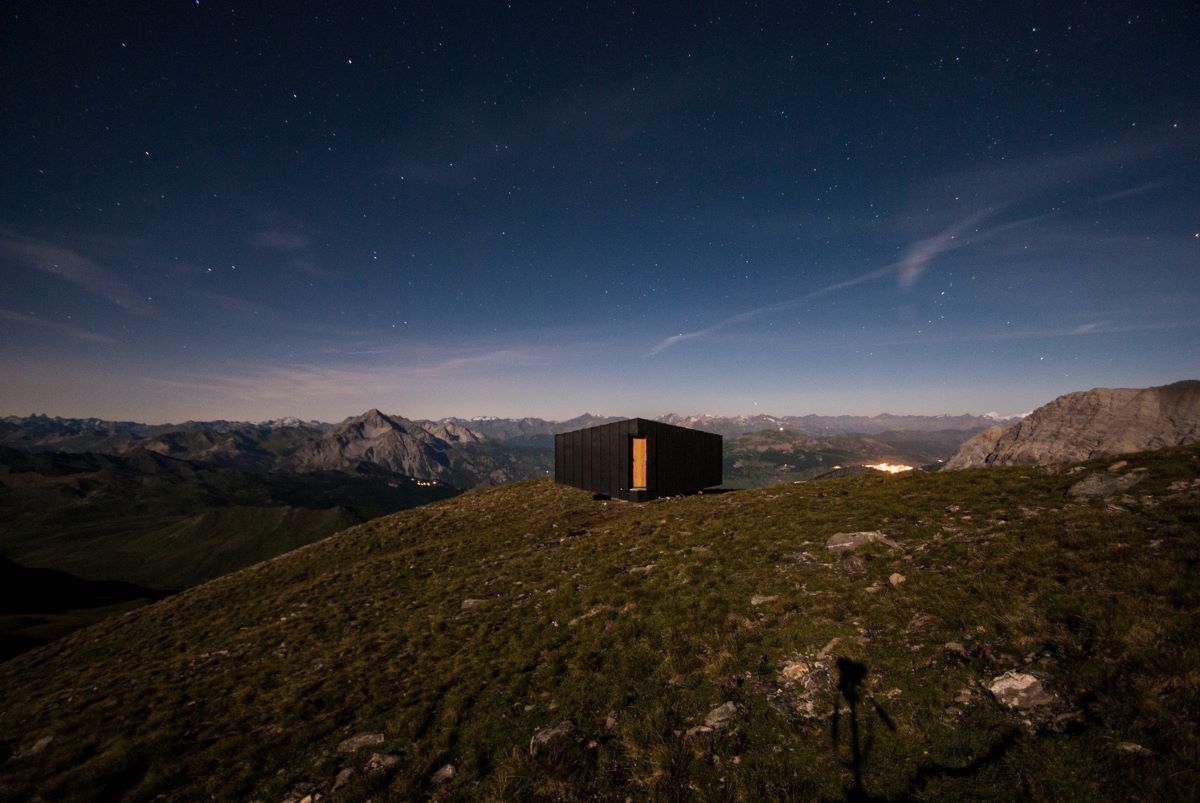 Finally, thanks to a special system of timber prefabrication, the project is a symbol of reversibility and environmental sustainability.
Images Courtesy of Michele Versaci + Andrea Cassi.