Italian architect Massimiliano Fuksas' studio, in collaboration with the Slovenian architect Sandi Pirs, has recently won the competition for the Capo Grande Tower, a building that will become the protagonist of the coastal panorama of Koper/Capodistria by linking the Giusterna beach to Monte San Marco.
The project provides a double ellipse structure inclined slightly towards the sea, able to overcome the vertical height difference with a total height of about 111 meters, and it also has a deeper meaning: the double ellipse reaching out to the sky represents, in fact, the two cultures – Italian and Slovenian – that coexist in that area, a sort of Tower of Peace between East and West.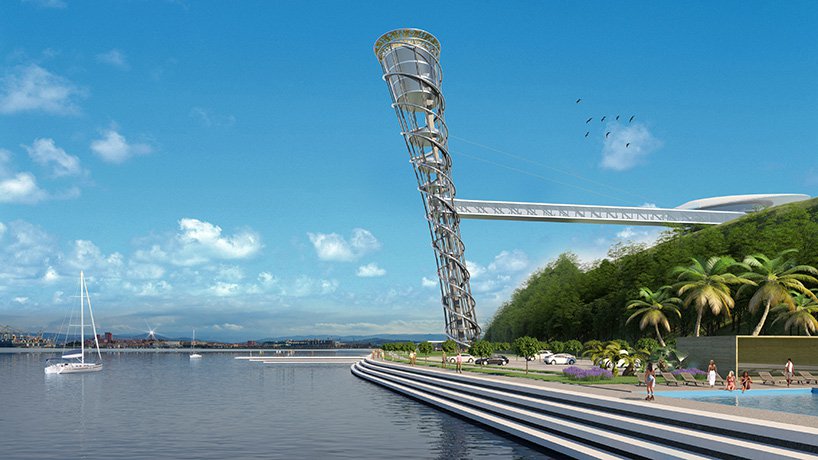 In addition, during the evening time, the two intertwining spirals will be illuminated and at the top united to create a thin beam of light of hope, hovering over the sea and the city.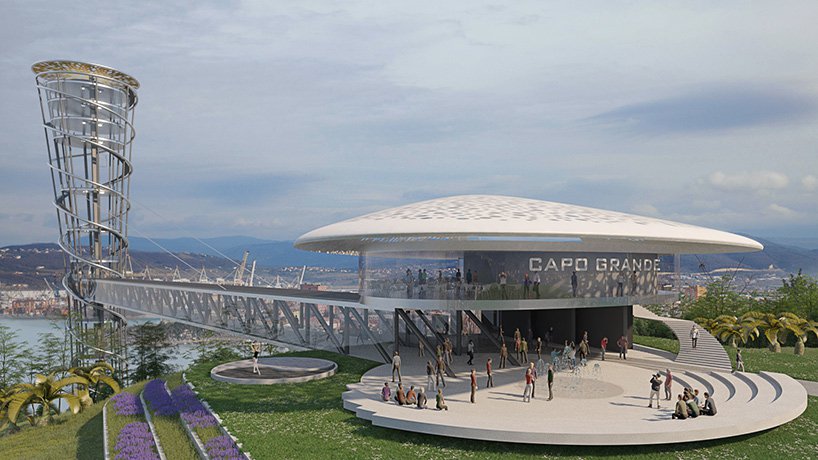 The position, essentially upon the sea, will make the structure not only a practical means for residents to pass from Giusterna to Monte San Marco and vice versa but also a unique tourist attraction: next to the tower there is a panoramic area conceived as a large platform called "Capo Grande" and is intended to accommodate bars and restaurants and to be a meeting point for both residents and tourists.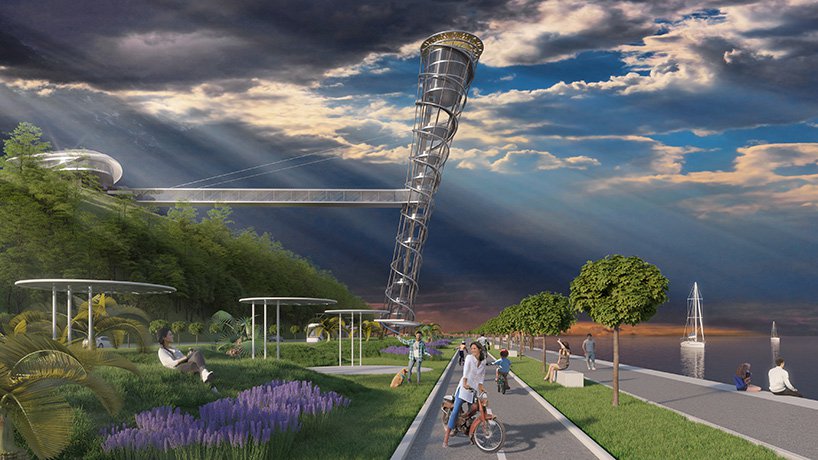 Capo Grande can be reached via a 100-meter long covered bridge, clad by glass walls so as to allow ones view to extend towards the bay and the Slovenian hinterland; moreover, the complex can also be used for various recreational activities, for example thanks to the play area for children at the base of the tower.