A new asymmetrical table free from all constraints, that amplifies the idea of conviviality.
This year at the Salone Internazionale del Mobile 2018, LAGO has presented Bold Table, the new table designed by Daniele Lago which seems bent on challenging the force of gravity, playing on a surprising effect of suspension: the new table is supported by a single, off-centre element that bears the weight of an ultra-thin top with elegant rounded corners.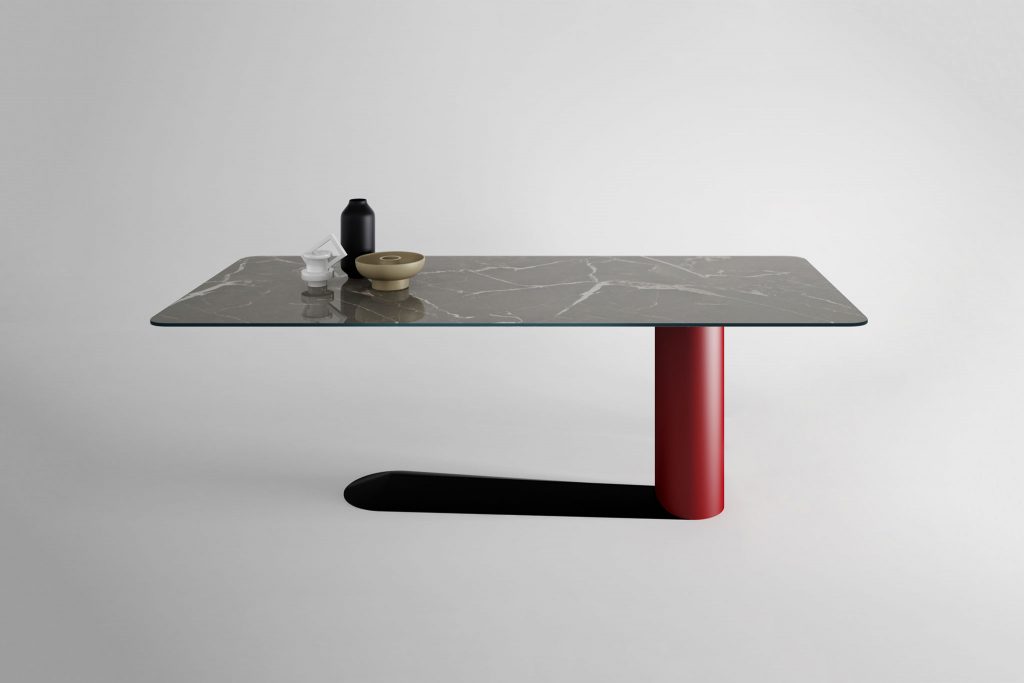 The magic is in the shadow, a physical black element that sidesteps the presence of a base while stabilising the table leg; moreover, the absence of bulky legs frees the table from constraints, rendering it comfortable and versatile, with room for lots of diners, amplifying the feeling of conviviality and making sharing its strong point.
So Bold Table becomes the perfect choice for a new concept of space.