At Salone del Mobile 2018 Kreoo, the Italian furniture brand specialized in the field of marble processing, has presented a series of elegant products in collaboration with important masters of design.
In Roma, designed by Marco Piva, marble and stone materials meet the preciousness of gold leaf: bright lines emphasize the washbasin's sculptural shape and frame in accurate geometries the fantastic and surprising textures generated by nature; in this case marble expresses essentiality, historical elegance, the idea of refined and exclusive luxury, that combines tradition and contemporaneity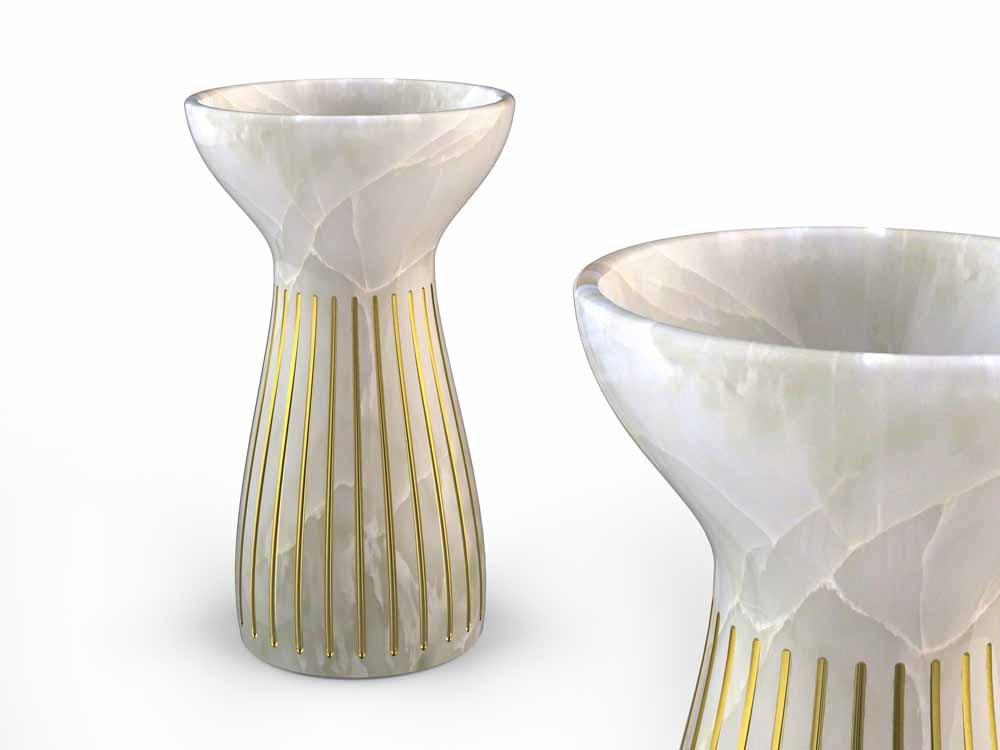 Kalypso, designed by Enzo Berti, is a sculptural and materic bathtub, with an essential yet soft shape, enriched by the uniqueness of the marble veins: its name in Greek mythology refers to a nymph, and therefore to the strong relationship with the water element; in addition Kalypso recalls ancient classical forms, which also have inspired the bathtubs of the neoclassical and Napoleonic era.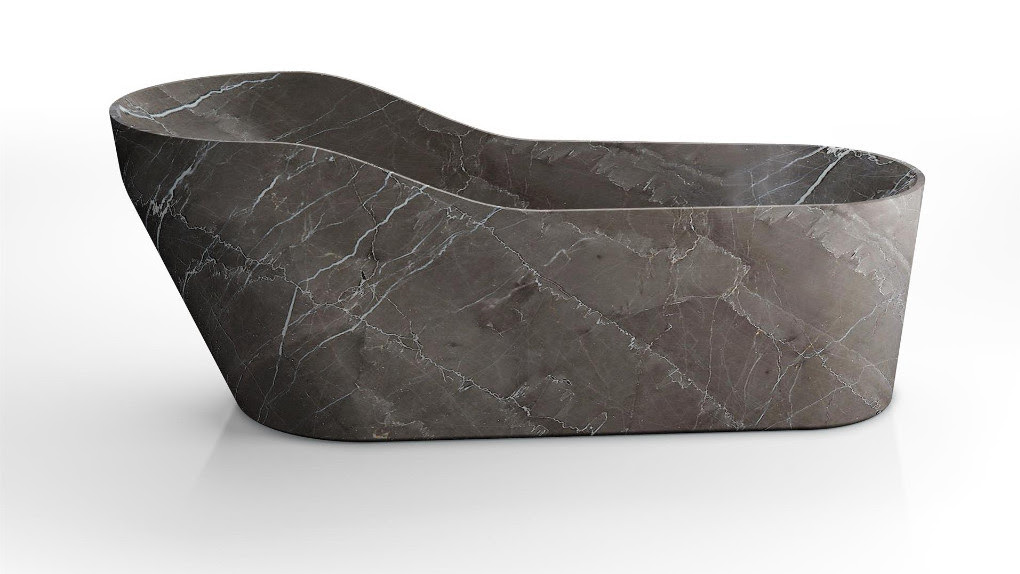 Jackie, designed by Sebastiano Zilio, is new small table and a tribute to the United States of America, which proposes itself as a piece of furniture with a strong character: work of art in itself, the table top, a single marble slab, is configured by the intersection of three geometric elements, sinuous and circular; marble is cut according to the metal profile of the table, which elegantly interrupts the veining of the marble, generating new shapes, similar to rice grains, or flower's petals.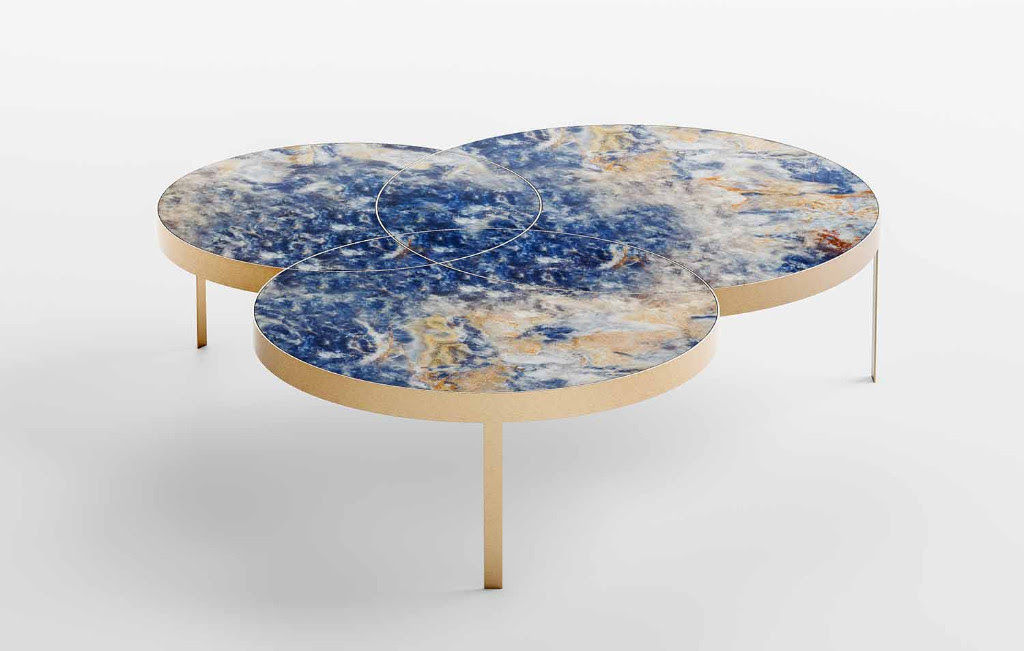 Finally Nodo, designed by Enzo Berti again, is a family of coffee tables and shelves characterized by geometric elements with essential shapes, in which the marble top rests on linear brass profiles: the marble's veins emphasize the uniqueness of each element and a significant detail is the elegance of the angular joint of the profiles, able to support the top while making it look like "suspended" on two sides, giving to the solidity of the material an unprecedented lightness.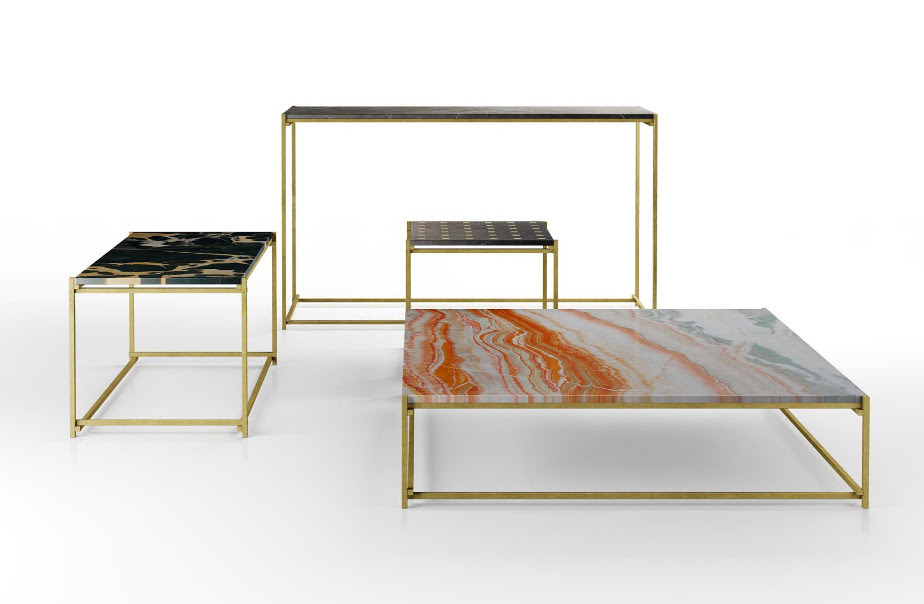 A sophisticated collection ideal for every house.