Diamond Tree is the name of the innovative villa designed by 3ndy Studio in Ponzano Veneto, in the heart of a rural area of Northern Italy, and conceived taking inspiration from the concepts of decomposition, substraction and rotations of volumes in order to create several ways to perceive the space.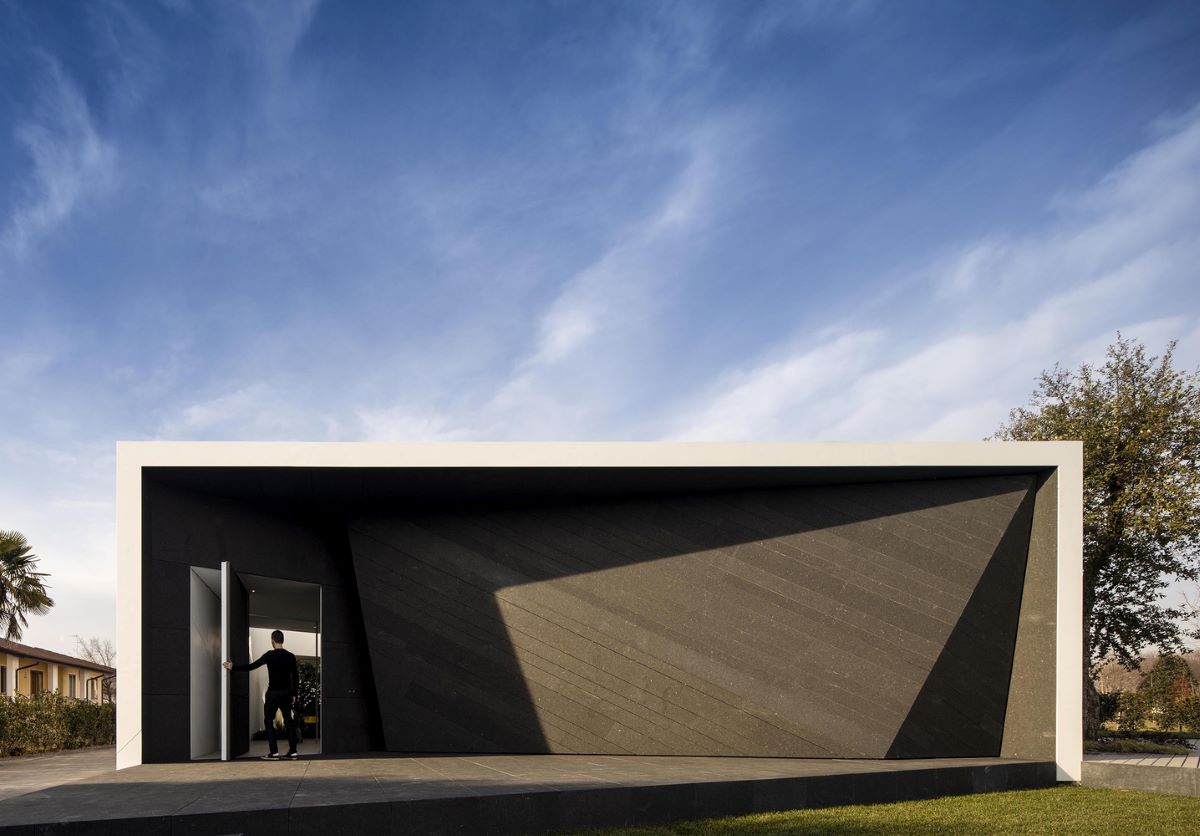 The space in between the living and the night areas is hybrid and fluid, filled by the light coming from a large ceiling window; all paths inside the villa are continuous with no confines nor interruptions and the main bedroom is the only space separated from the rest of the house by a very special sliding wooden wall.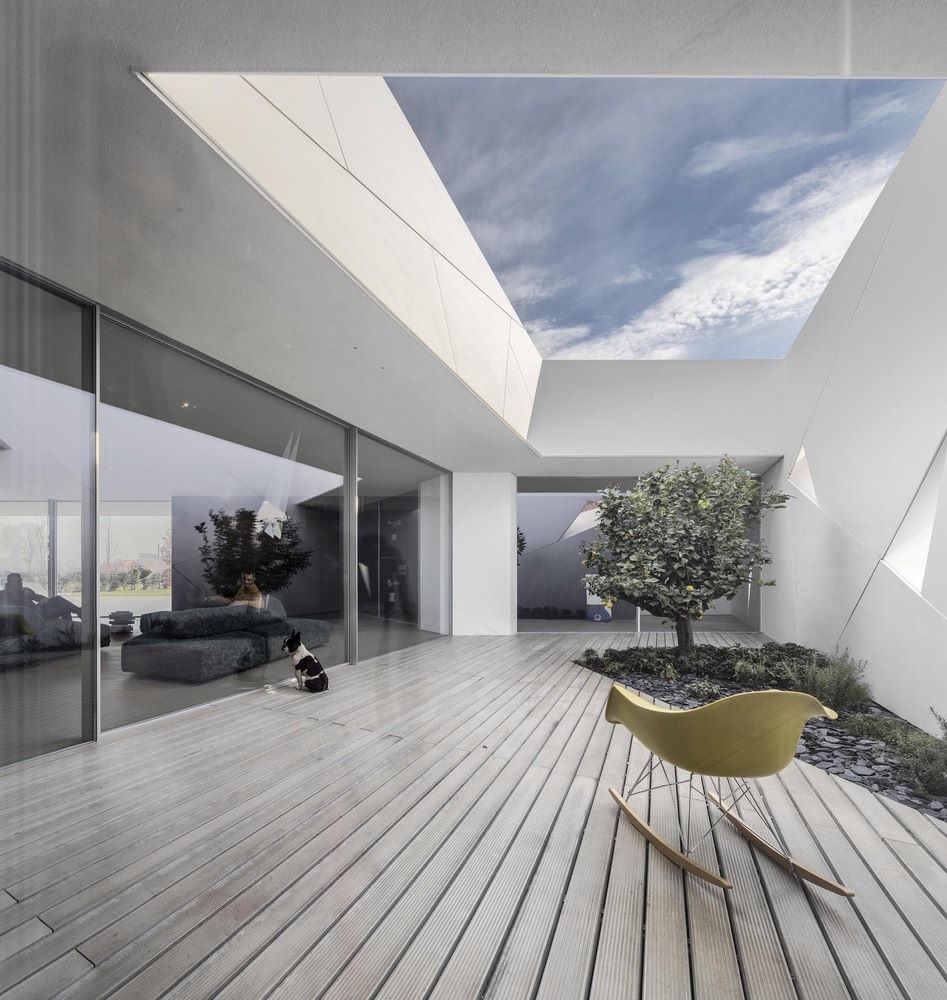 The living area is partially emptied by an internal court while the house is coated by different natural high quality materials, selected for their chromatic and physical peculiarities: in particular, sintered stone Lapitec has been used in its "absolute black" variety for the bathrooms and on the back wall of the indoor swimming pool, where the Italian artist and sculptor Giorgio Milani impressed the history of Simioni family.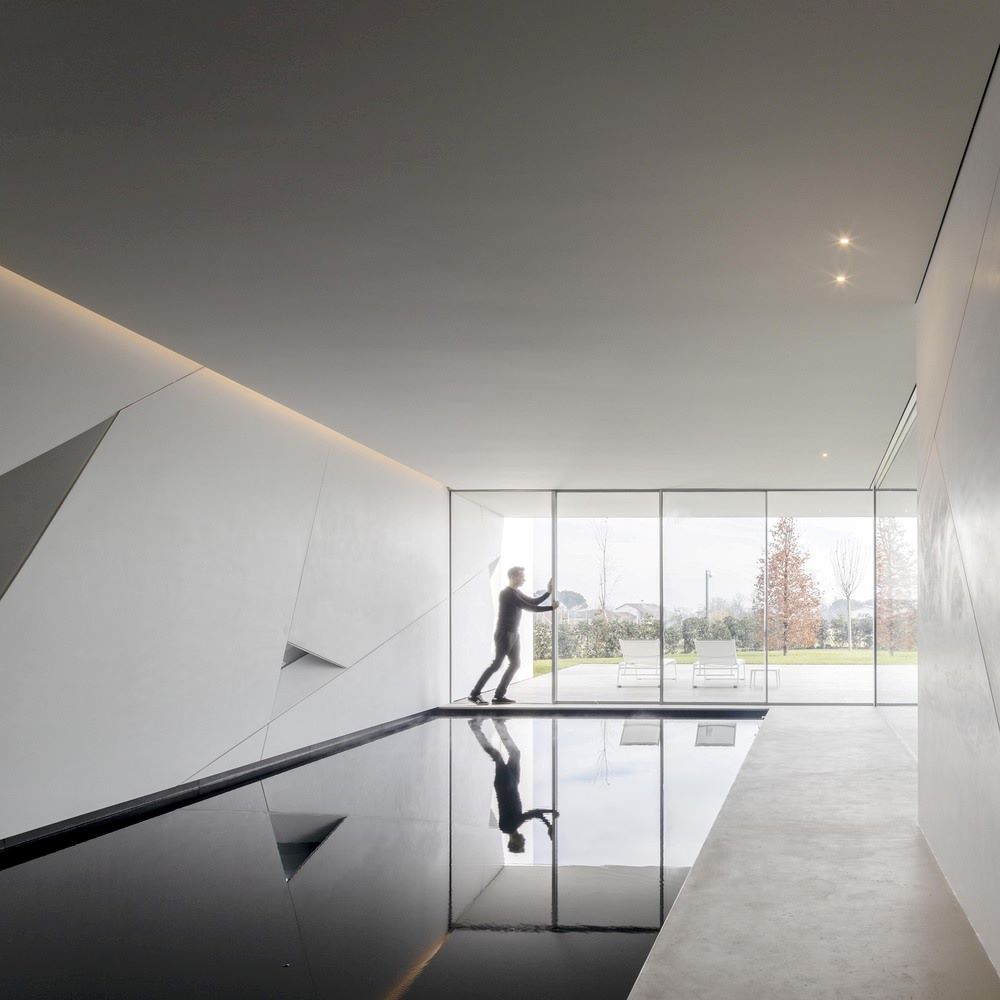 On the other hand, solid surface material, with its absolute white color, has been used to cover the house, inside and outside: its monolithic feeling is interrupted by unexpected prismatic fissures engraved on the walls, that reflect the sunlight as a diamond.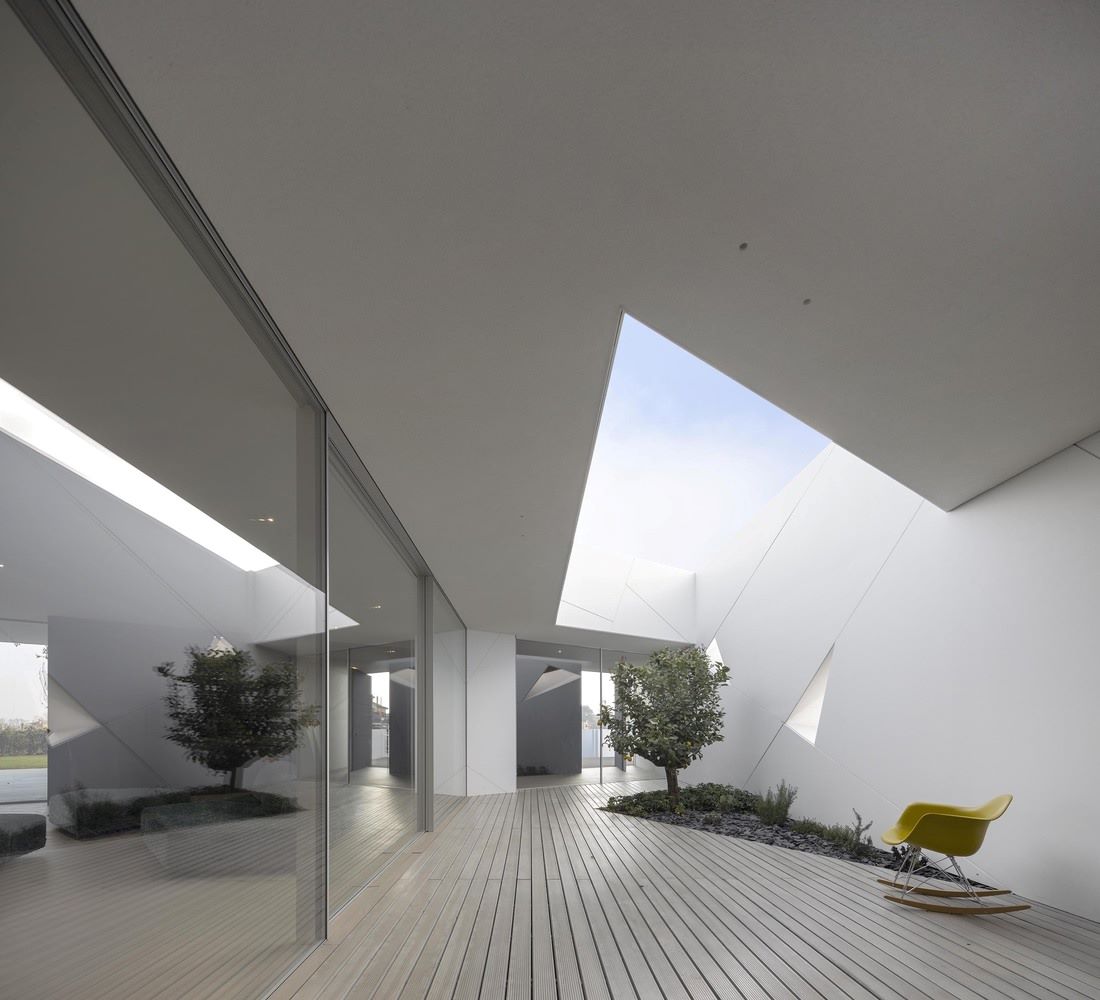 Finally, the photovoltaic and solar panels, along with the geothermal plants affirm the ecological and sustainable character of the project, destined to become a landmark of Ponzano Veneto countryside.
Fotografie di Fernando Guerra.