Freebooter, a building or a ship?
A project that brings back the historic memories of an area next to the city center of Amsterdam and gives the new inhabitans the feeling of belonging to it since centuries ago.
This is Freebooter, a bespoke two-apartment block designed by Italian architect Giacomo Garziano, who founded Amsterdam-based GG-loop multidisciplinary studio: the complex is located in Zeeburgereiland, a triangular artificial land mass which was underwater more than 100 years ago and served as a thoroughfare for Dutch Navy ships.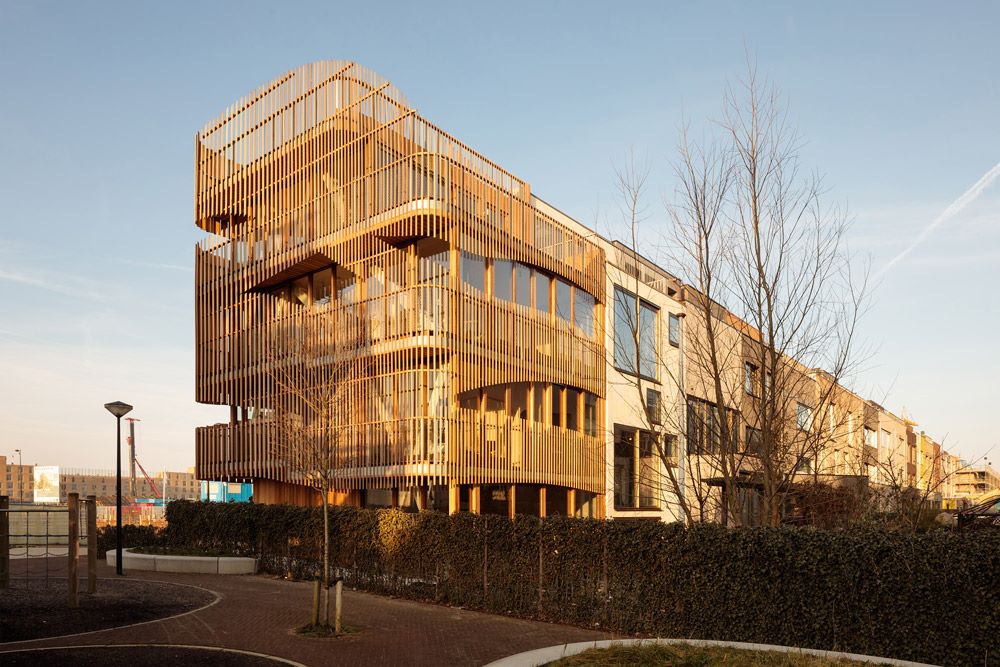 Consequently, the design of Freebooter is inspired by the elements related to navigation: the contruction technology and the concept of the interiors evoke the wooden structure typical of the sailing ships and traditional Dutch architecture; the openness of the floor plan, the changes in height according to the function of the room follow basic principle of ship engineering; the transparency of the façades, the balconies and terraces create a feeling of standing on a ship's deck, and still preserving privacy and comfort; in addition, the fluidity of the water that carries the ship and the wind that blows into its veils inspired both the floor plan, the interiors and the pattern of shading structure.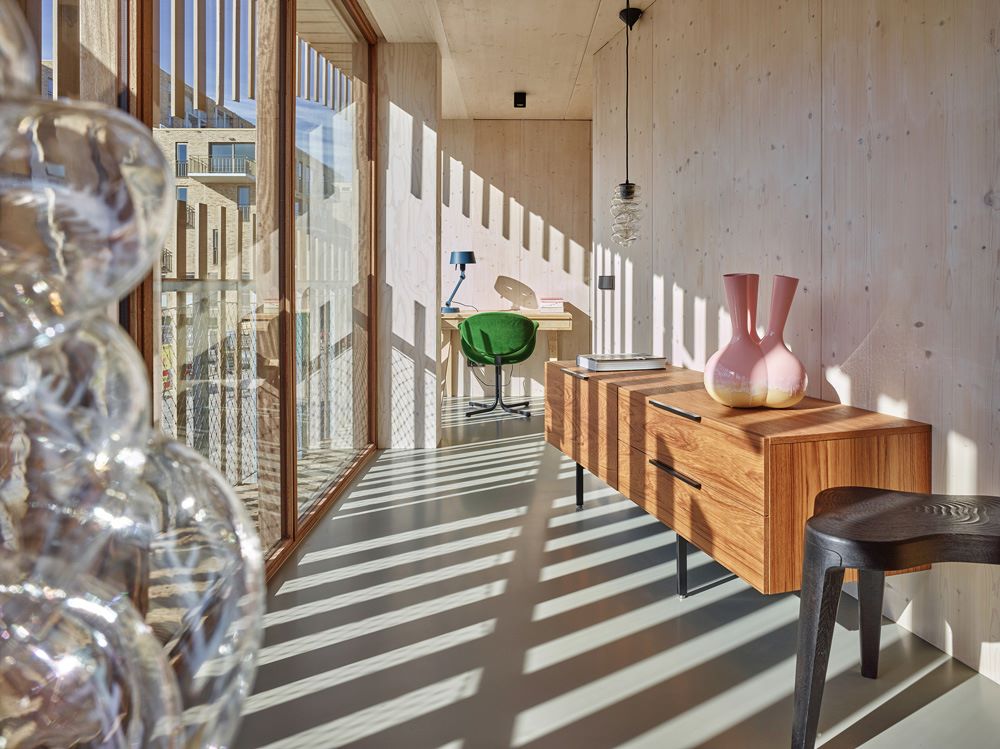 The building is a celebration of exquisite craftsmanship in contemporary design and harmonises form and function across a meticulously crafted layout: for example, the interior layout reveals combinations of window features, timber interiors and layered finishes and people can perceive a sense of wellbeing and connection to nature thanks to the system of balconies and terraces that creates continuity between inner spaces and outer spaces.
According to the architect, Freebooter aims to be "a very different kind of ship". He's probably right.
Photographs by Francisco Nogueira