The Masterplan for the Regi Lagni Ecological Corridor in Campania, signed by Andreas Kipar (LAND) and financed by the CIS – Institutional Development Contract, was presented at the Campania Regional Government building in the presence of the press.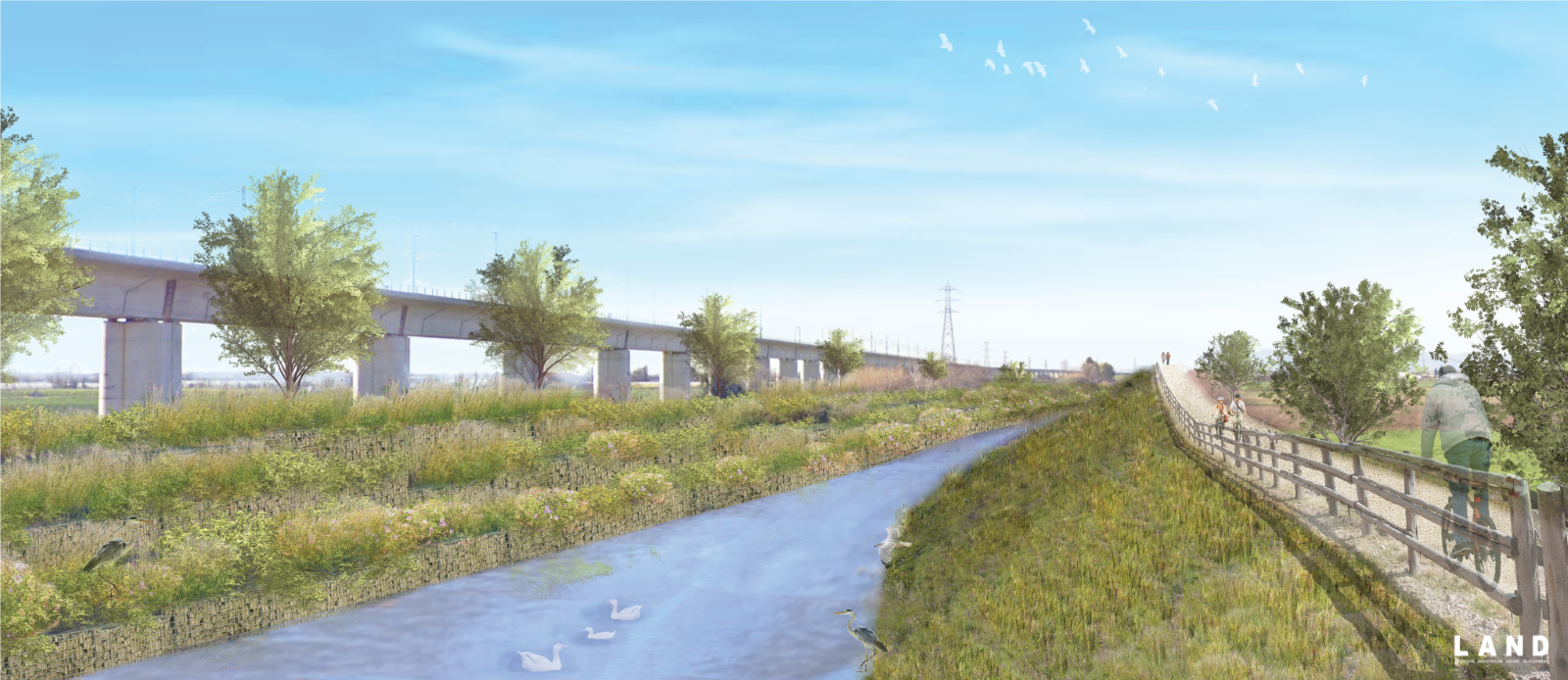 According to the authors of the masterplan, landscapes must no longer be seen only as elements to be defended and protected: they can become the protagonists of projects aimed at the environmental regeneration of territories, starting with those most in need.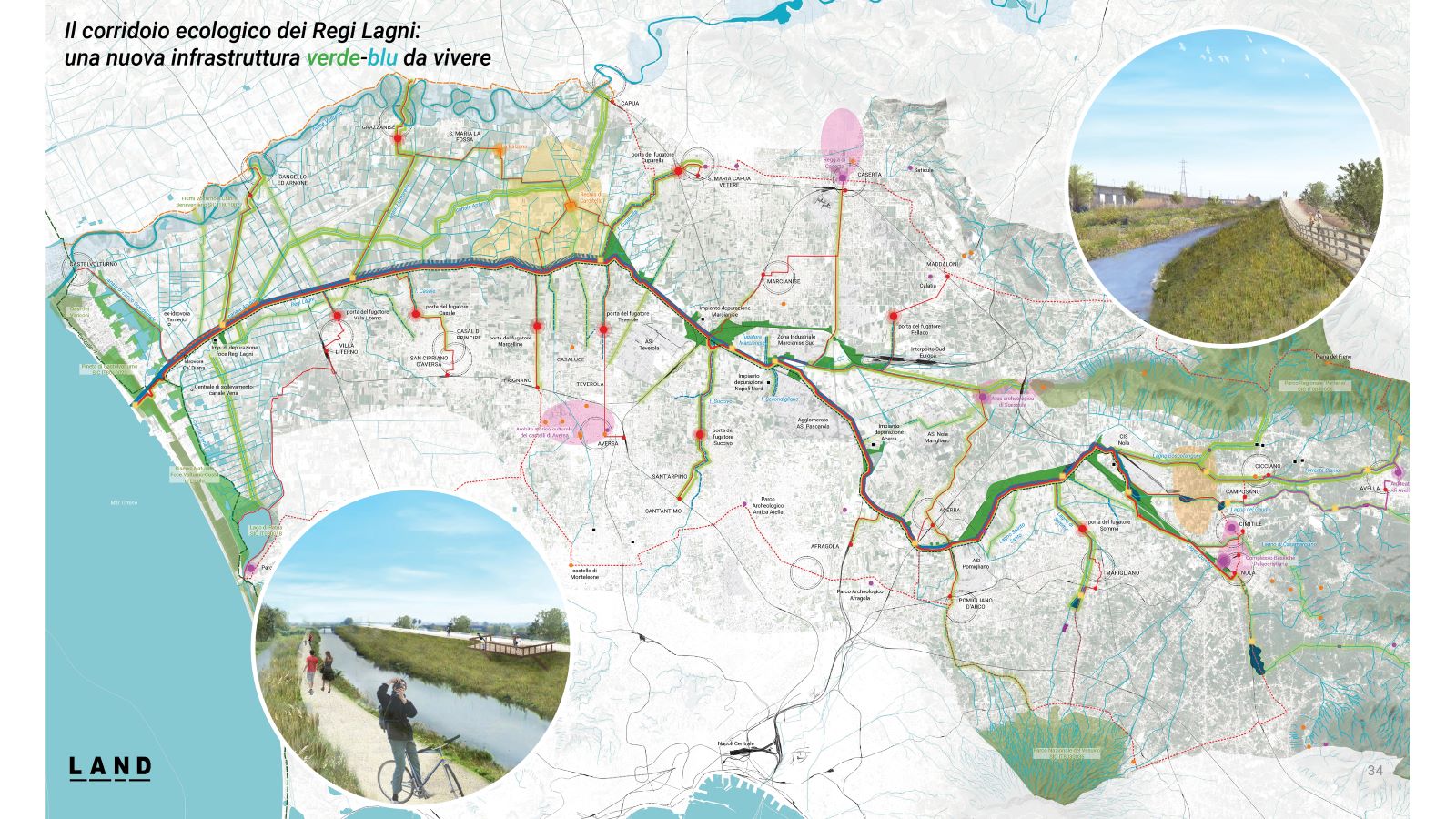 This is the case of the Regi Lagni area, historic canals built at the time of the Spanish viceroyalty (17th century) that collect rainwater and spring water, conveying it from the plains north of Naples for over 56 km towards the sea. A network of artificial canals subjected to degradation and pollution involves a basin of about 1,200 km², in which more than 1.5 million people live. The ecological issues brought the name "The Land of Fires" regarding the practice of illegal waste burning.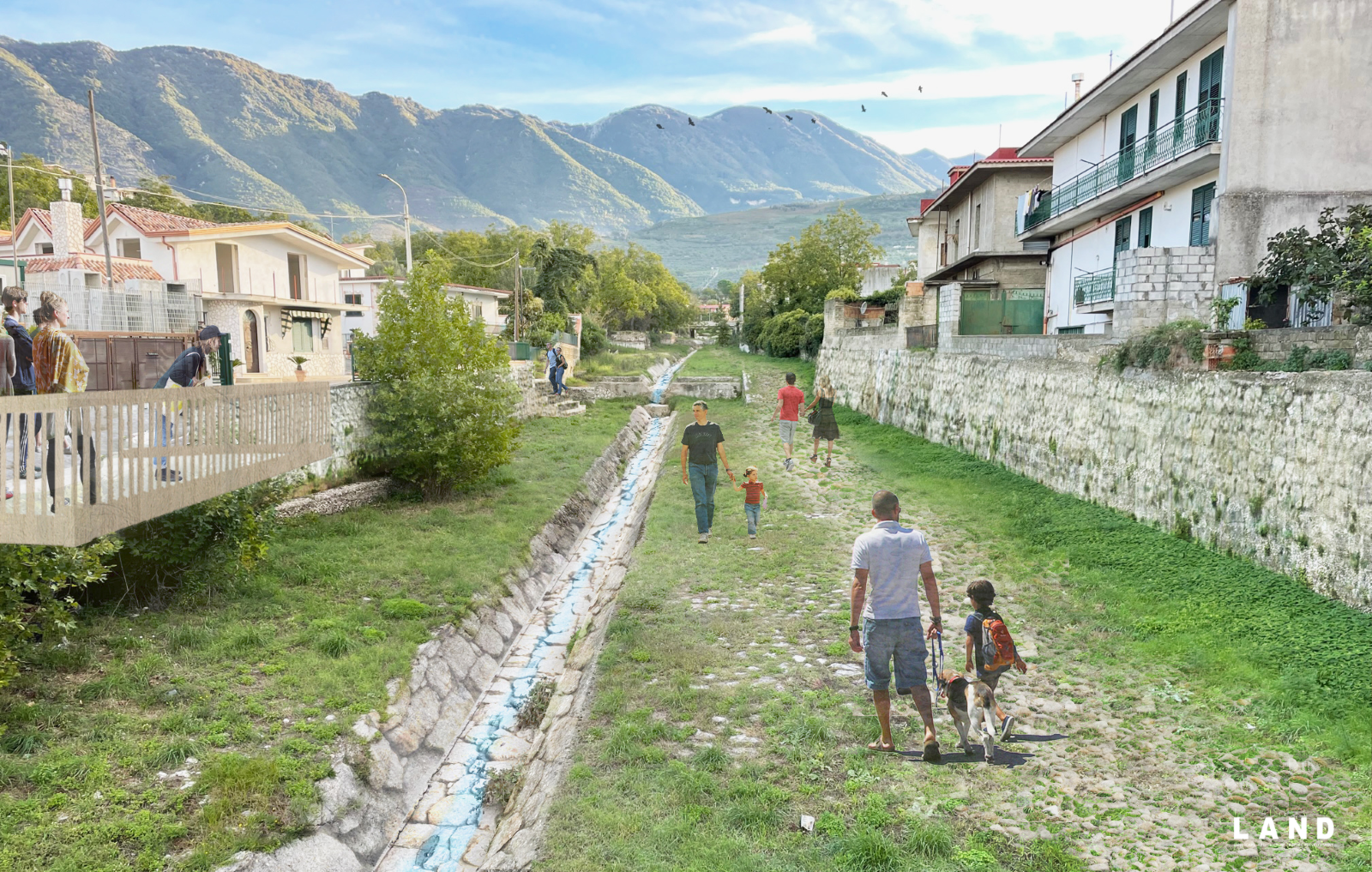 The Masterplan starts from the need for hydraulic remediation becomes an opportunity to implement a new green and blue infrastructure of 60 km from the sea to the inland mountains, connecting to the large regional parks. A new ecological corridor of forests and wetlands will improve water quality, increase the area's resilience to climate change and enhance biodiversity.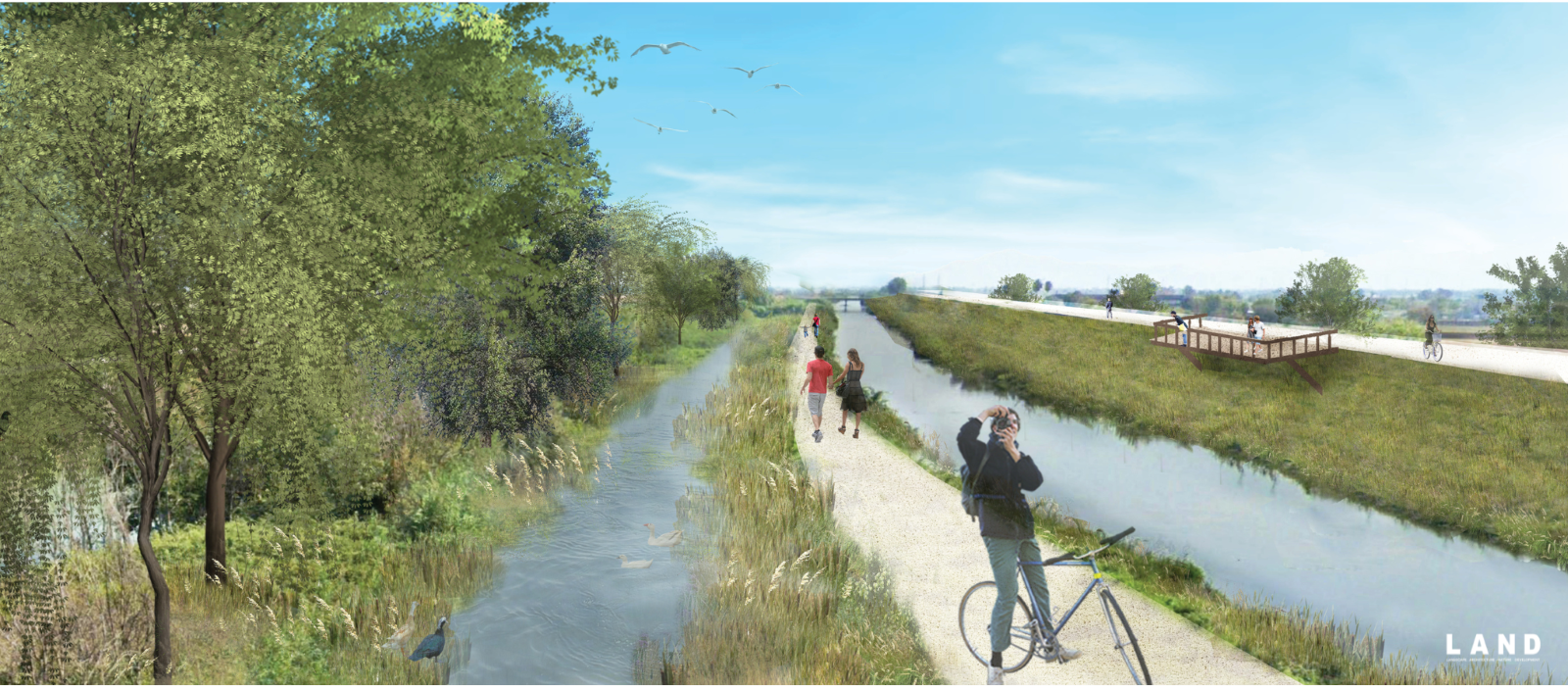 A true linear park is a social infrastructure made up of paths and cycle tracks that will run along the canals connected to the urban centres that border them. The canal will go from being a break in the territory and a place of degradation to an opportunity for landscape reconnection, recreation and slow mobility. A network that will make it possible to connect and systemise the scenic, architectural and historical-artistic beauties widely present in the area.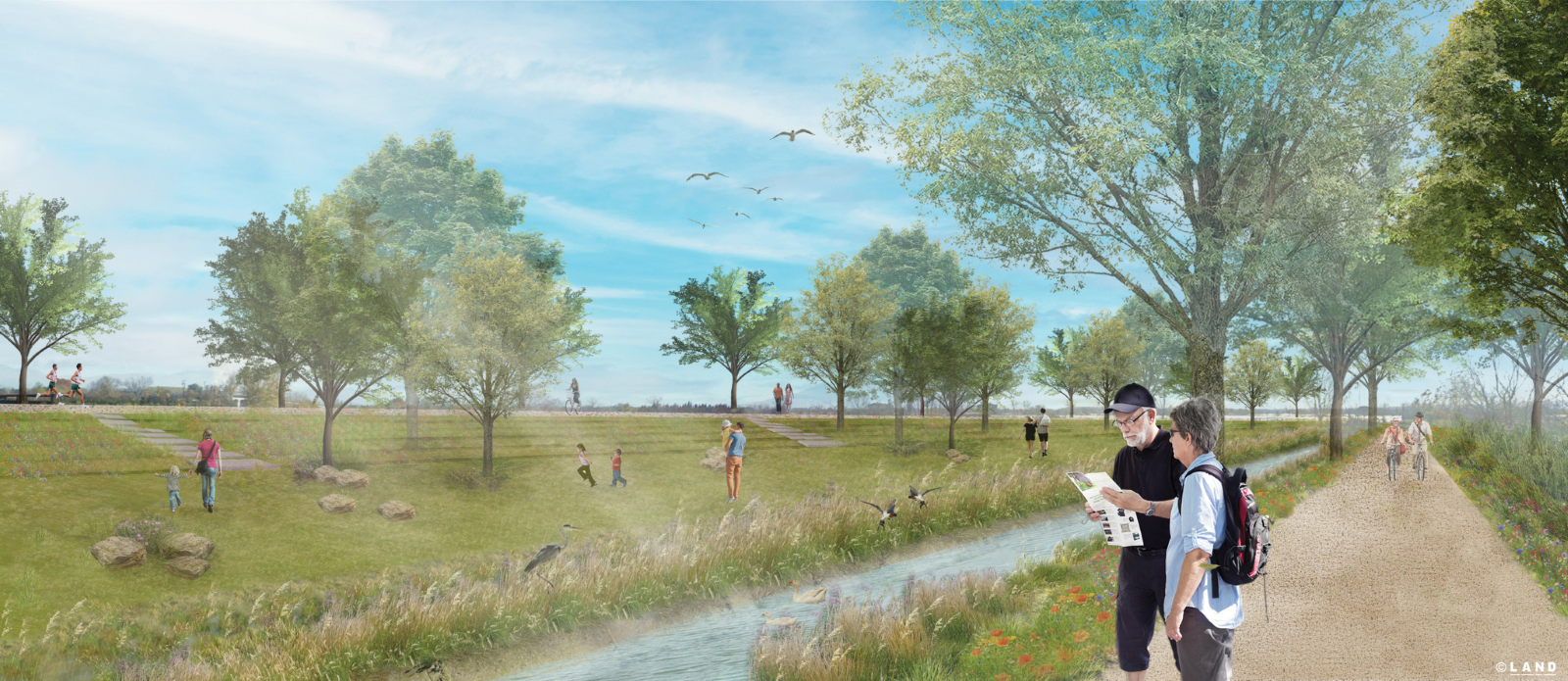 In conclusion, the Regi Lagni Ecological Corridor fits into the paradigm of Productive Landscapes to become an emblem of sustainability that is increasingly experienced and participated in by all parts of society.