SoHo is the name of the new modular sofa designed by Carlo Colombo for Giorgetti focusing on the purity and softness of its forms, its rigorous volumes and the contemporary nature of its lines.
SoHo sofa is characterised by an essential, light, airy line, suspended on aluminium feet, whose strength lies in the extreme attention to detail: from the detail designed by the armrest, which continues also in the back of the backrest, giving life to a modern capitonné, created with a stitching that divides, designs and holds the armrest; to the webbing that designs the profile of each element; to the ends of the visible feet made from the recovery of production scraps of solid Pau ferro, a rare essence from South America.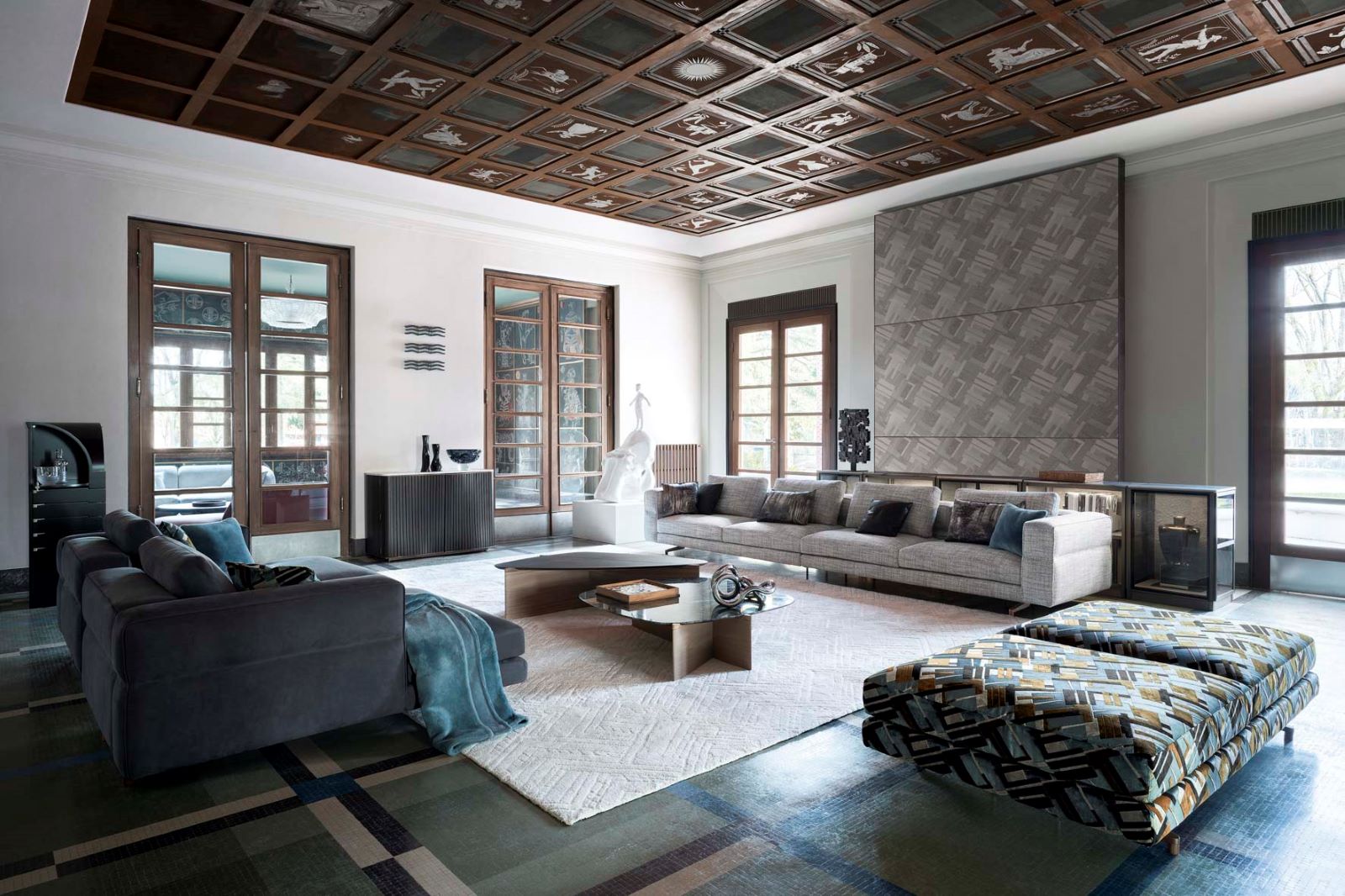 A true system that, thanks to the numerous elements available and a double seat depth, offers infinite design and compositional possibilities: for example, like a multi-tasking island, SoHo can be supplemented with small tables in Anthology inlaid wood or ash wood that extend its functionality. The individual elements can also be used freestanding.
In addition, the many fabric and leather proposals in the Giorgetti collection also make each project variants unique; the covers are completely removable.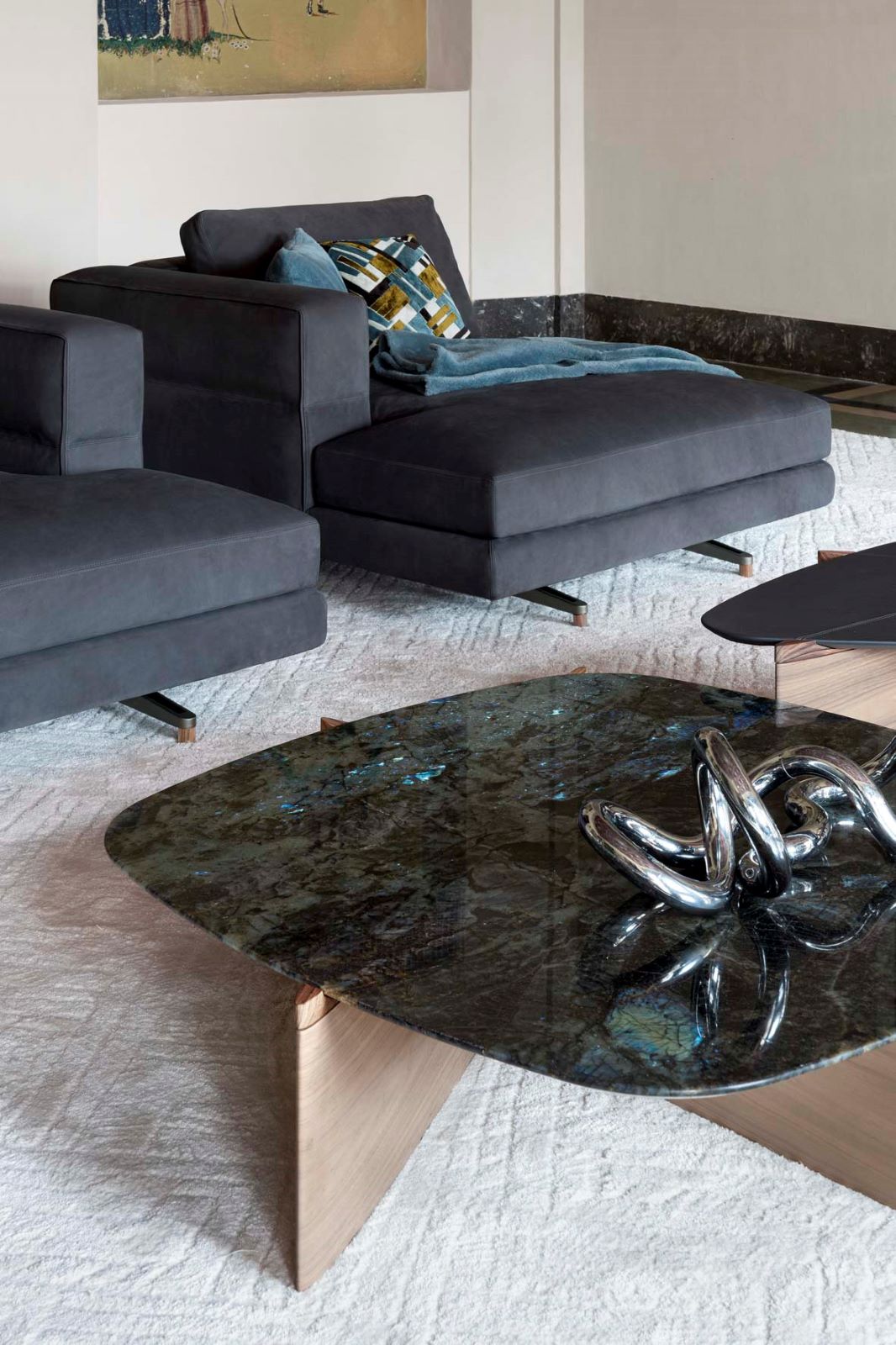 Carlo Colombo explains:
"SoHo is an extremely modern product. It is a light, airy sofa, suspended on aluminium feet. It is a versatile product, which appeals to a very wide audience – I picture it in a bourgeois Milanese or Parisian apartment or in a ultra-modern home in Miami or Los Angeles."