Inspire UpTown is a residential project designed to offer a new experience of urban living. Presented by Euromilano, it will be part of the development plan concerning the UpTown smart district in Milan, in one of the biggest and welcoming urban parks of the city.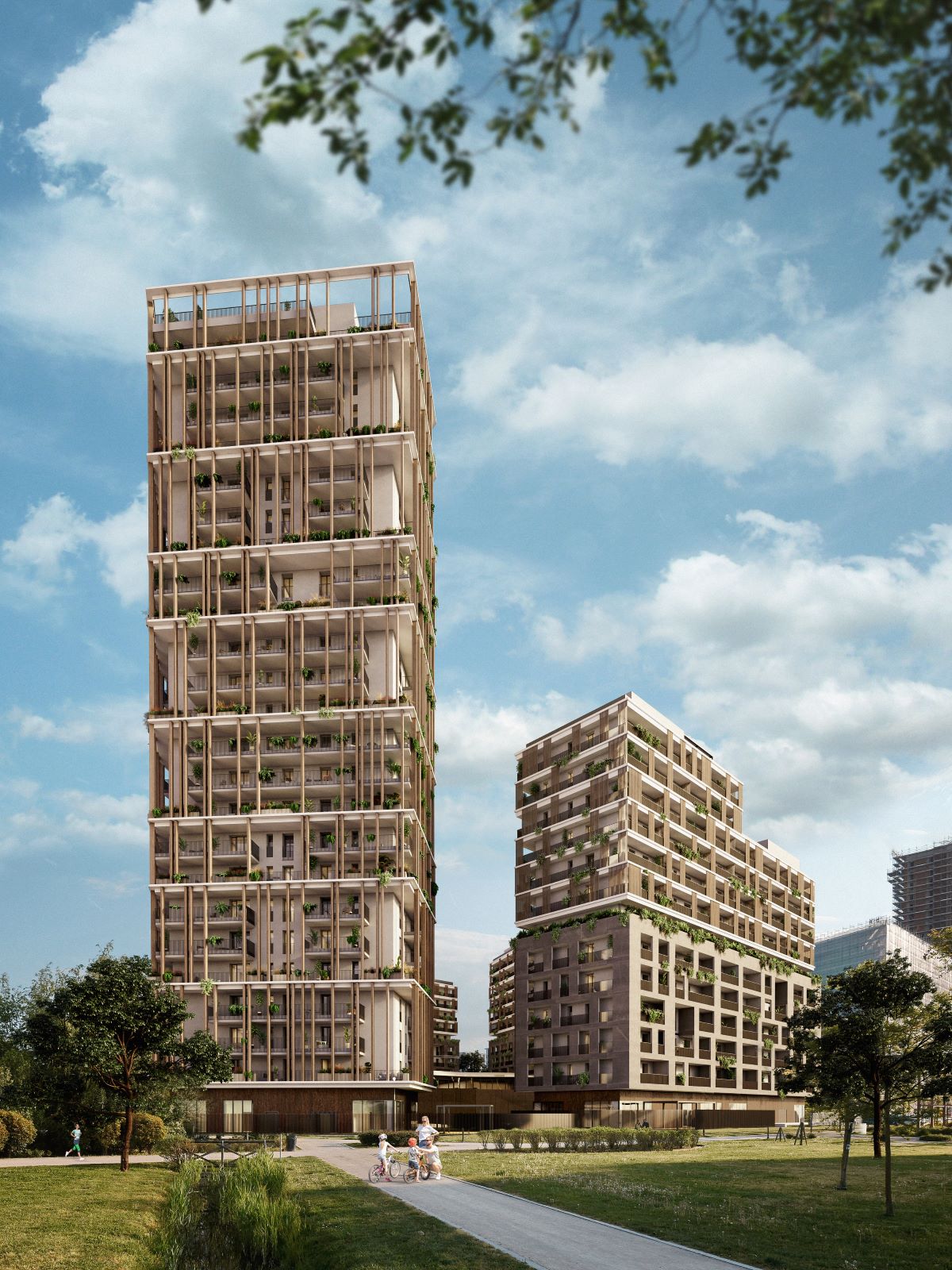 Inspire UpTown, designed by MAB Arquitectura, is composed of five buildings (two 20- and 24-storey towers, two lines of 13, one line of 11, for a total of 428 apartments) arranged around a hanging garden, true central core representing the heart of the amenities offered to the inhabitants, among which a glass Wellness Pavilion with a spa area, a solarium and a swimming pool; a Club House with relaxation areas, a game area and a wine library and a Dining Area with barbecues and picnic tables under pergolas.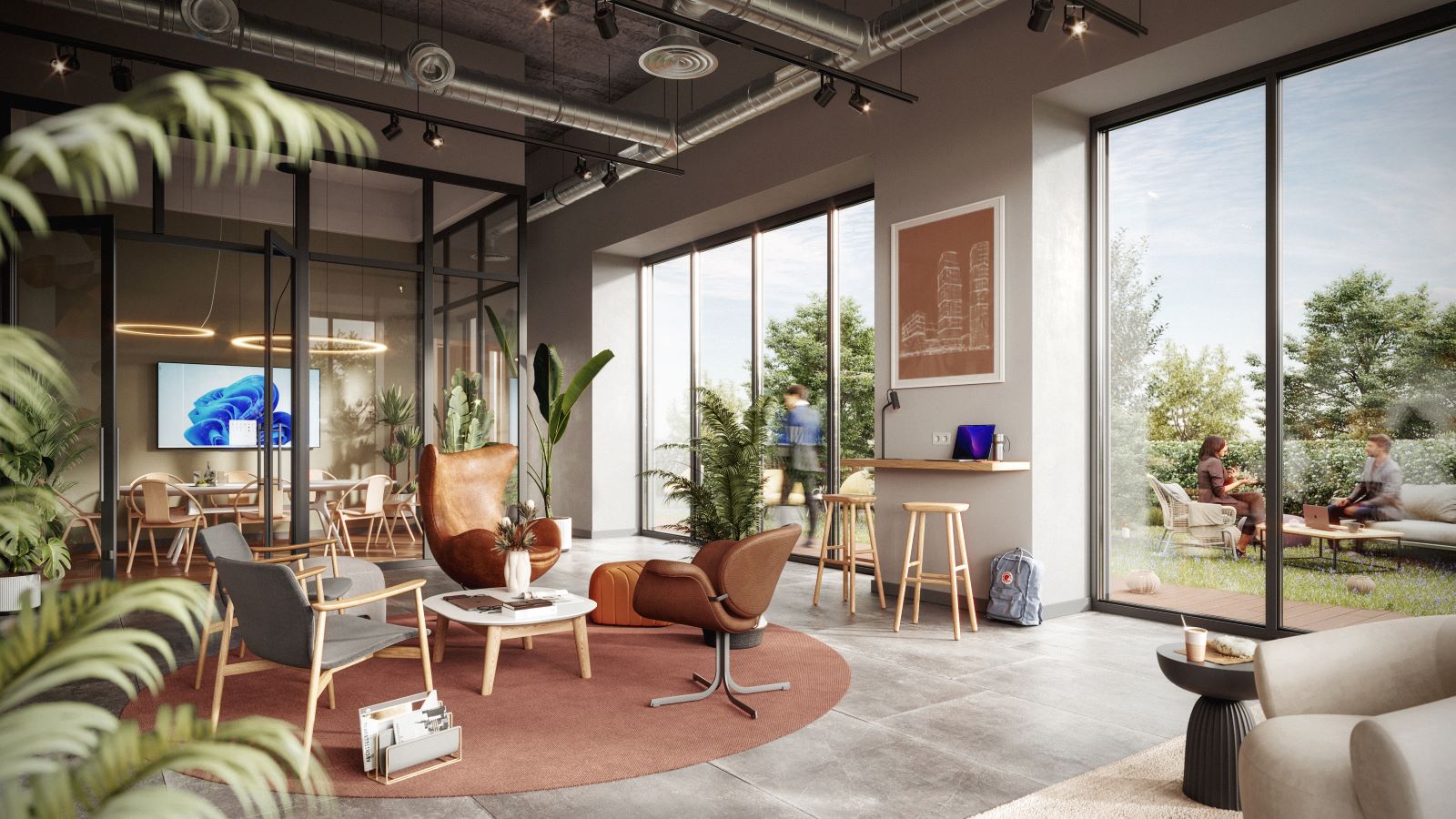 The essential element of the concept created by MAB Arquitectura is the dialogue with nature, which can be found in the opening of the block towards the park, the treatment of façades and the design of the landscape, conceived to strengthen the system of open spaces and to enhance the physical and visual connections with the UpTown park.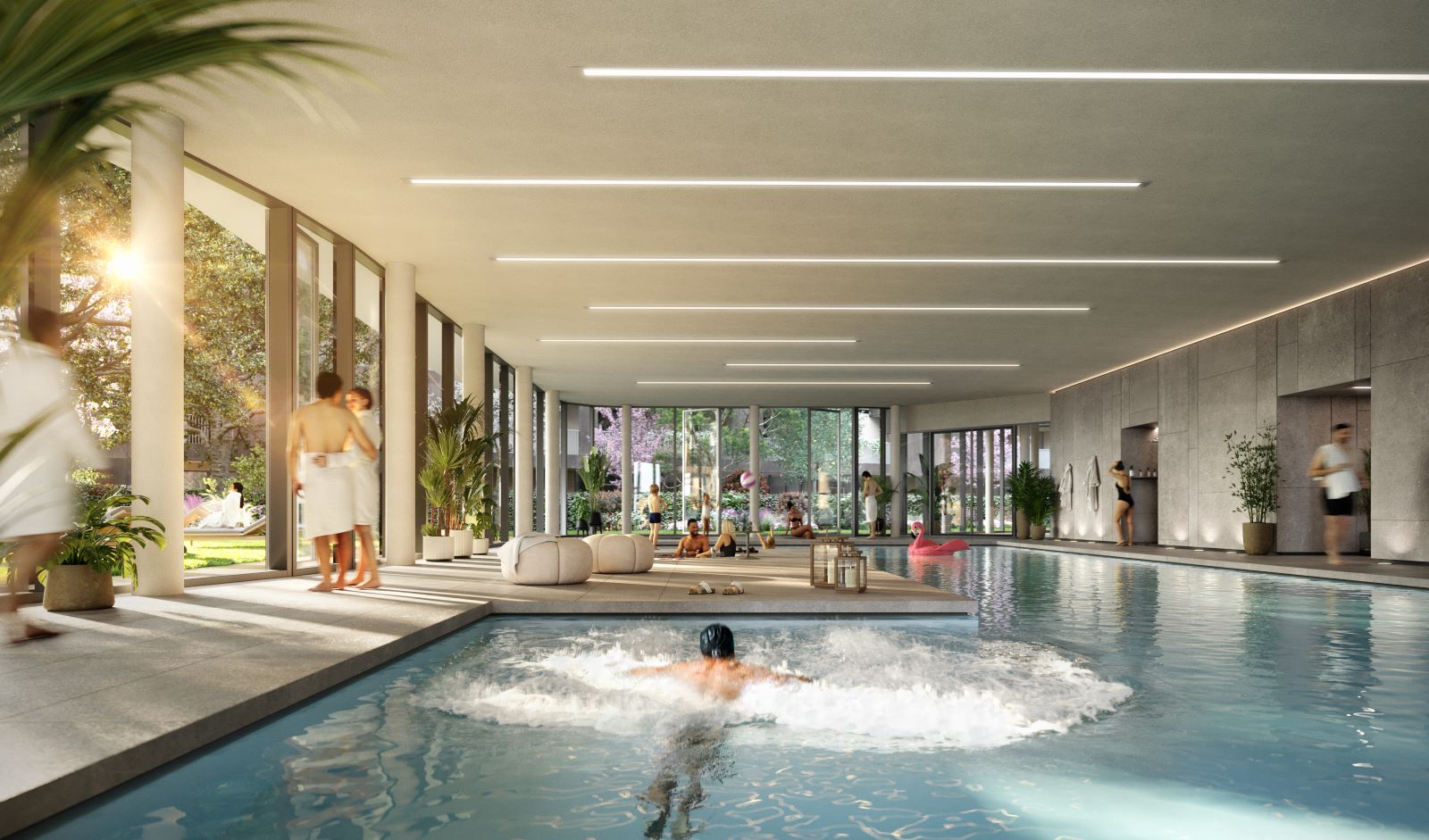 Every linear building features two volumes overlapping, with two façade layouts: from the first to the sixth floor, the façade is coated with stoneware, while from the seventh floor upwards the façade becomes lighter, merging and harmonising with the last part of the tower buildings, characterised by a double- or triple-height brise soleil system.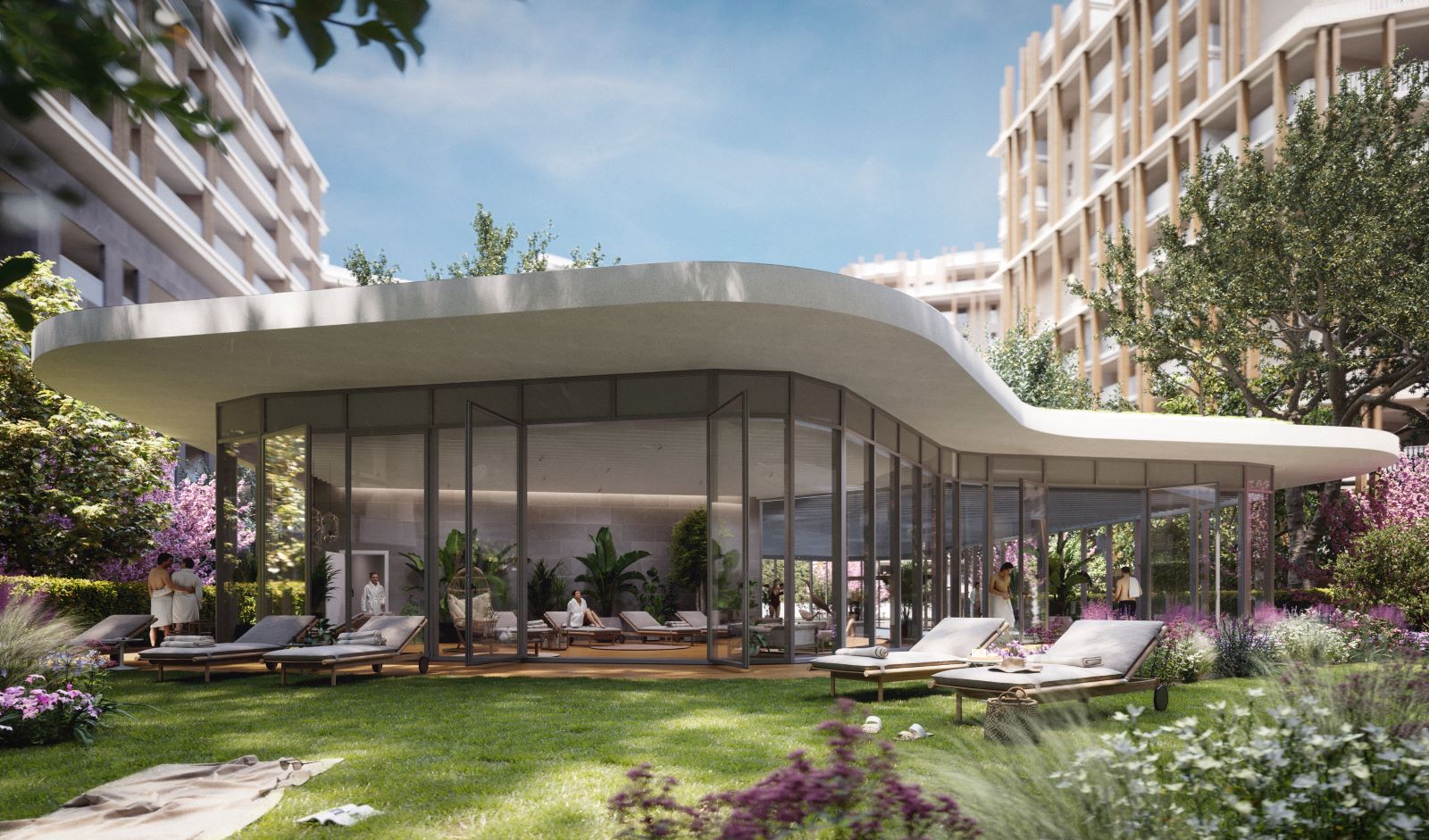 During the final and the executive design phases, well-being and sustainability also followed the approach of DVA – Dvision Architecture, the company that supported the project to turn it into an efficient machine through a smart use of energy.
Its aim was reducing the needs through functional envelopes and high-efficiency systems, and using energy only when it is necessary, reducing waste through remote controls and sensors. Moreover, a high level of home automation has been designed to make all apartments independent, allowing the inhabitants to customise their levels of comfort and calculate their consumptions separately.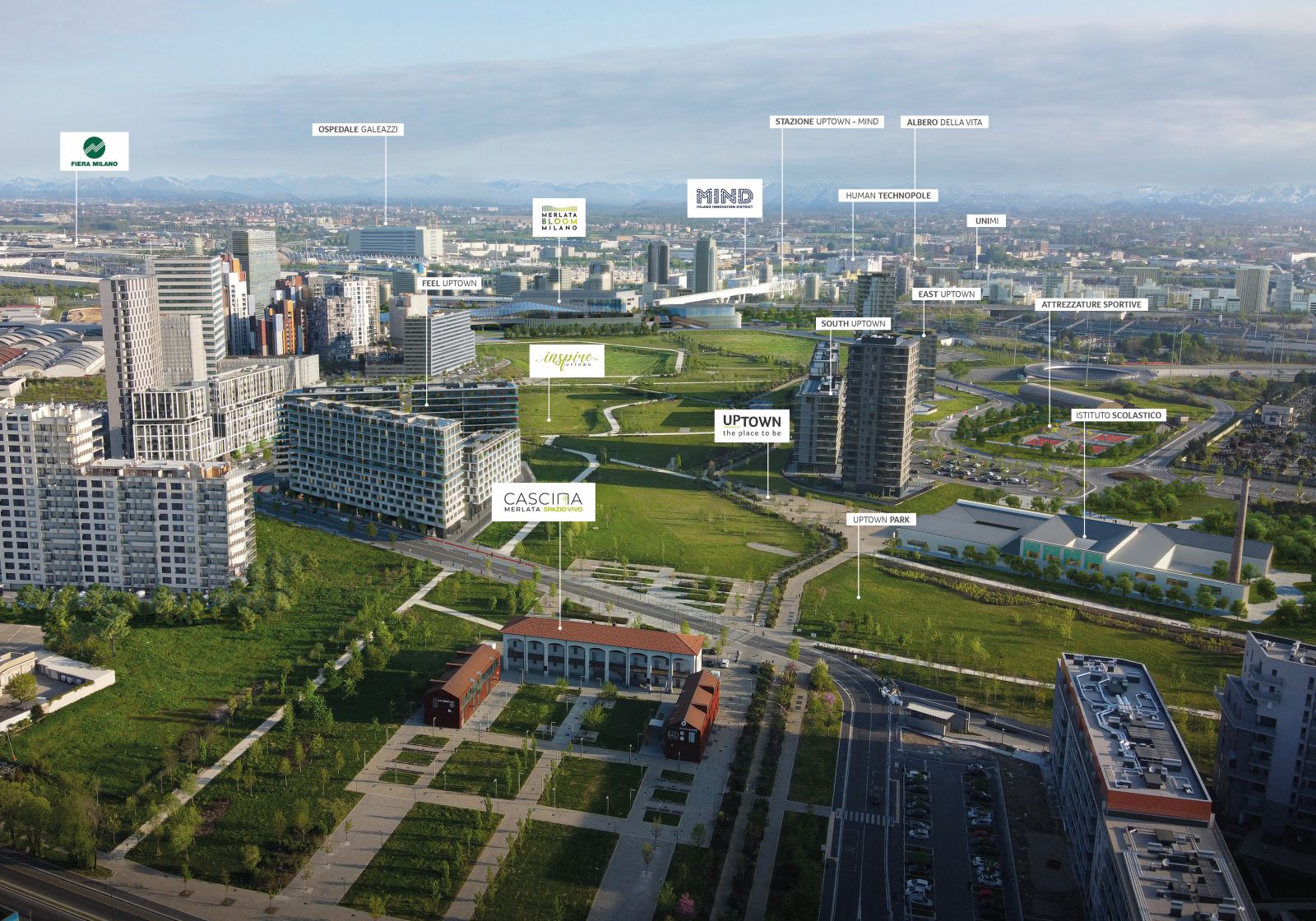 It is no coincidence that, for the first time in Italy, the entire UpTown residential district received a sustainability certification according to a 100% Italian protocol – GBC Quartieri® Gold certification – both for the masterplan (including a 30-hectare park, a community centre, a public educational district for 900 students, an innovative shopping mall and the apartments) and the building areas, with their buildings and structures. As in urban districts the future of sustainability is an essential value.