Today, the bathroom is a functional space where design contributes to comfort and usability. This is the reason why duka has further developed natura 4000 shower enclosures to make them more adaptable to any type of environment: whether in the private or commercial sector, the ideal combination of minimalist form and efficiency, visual harmony and versatility remains.
The model range is characterised by the availability of different opening systems and profile designs such as the Pearl colours. Furthermore, the product impresses visually and technically with the stability of the 6 mm thick tempered safety glass and with many other ingenious innovations.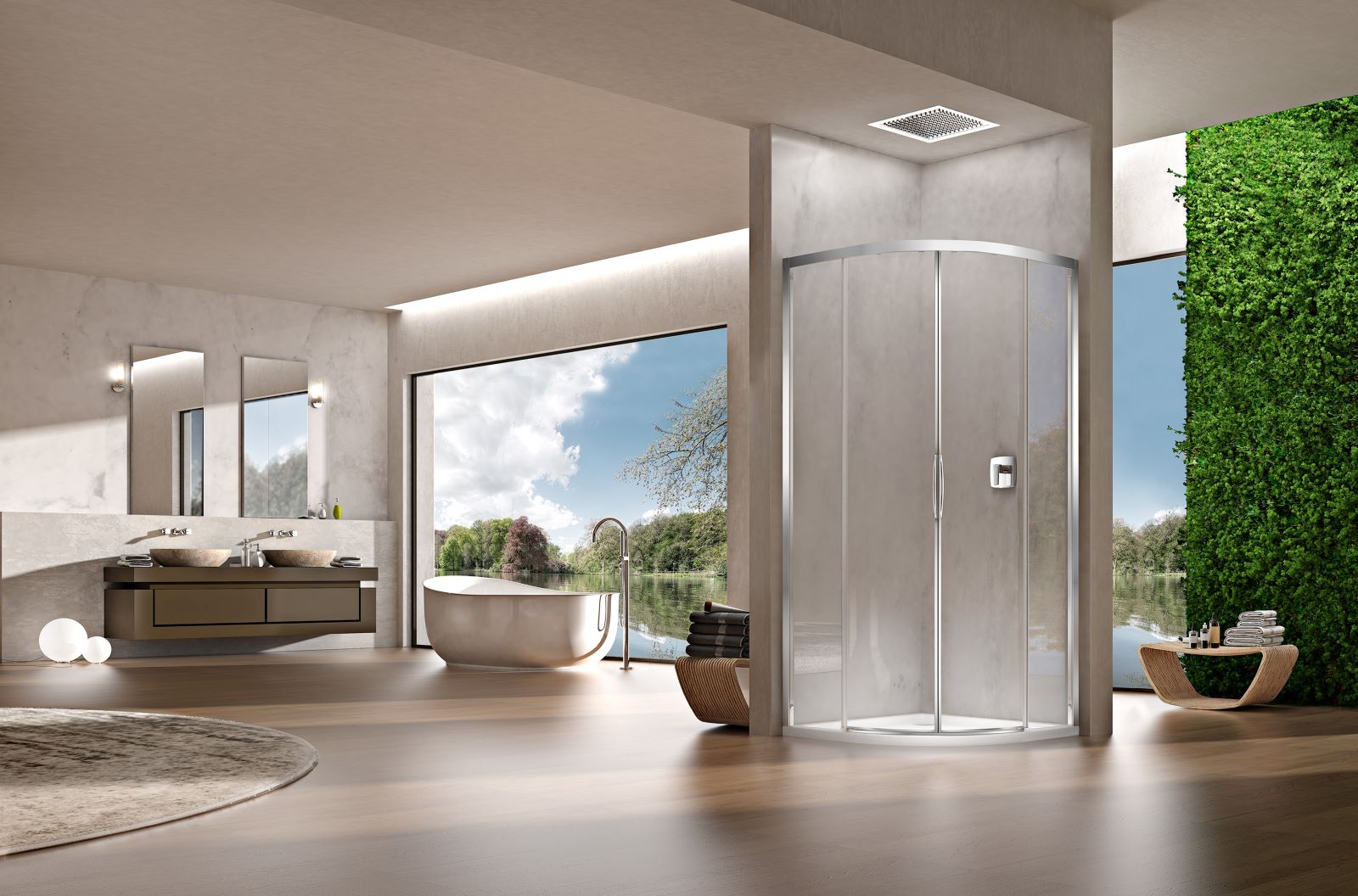 The standard height of the entire natura 4000 series has been raised to 2000 mm. The maximum special height for silver matt and silver high polish is now 2100 mm. Shower enclosures in the Pearl colours are available with a special height of up to 2000 mm for greater aesthetic impact.
The natura 4000 side panel in silver matt and silver high polish is now also available with the Bares towel rail. This practical accessory, along with other metal components of natura 4000, is glued to the glass using the Duka UV adhesive technology, eliminating the need for screws, ensuring maximum safety and stability of the glass. Furthermore, it enhances the design and facilitates product cleaning.
In addition, duka improved the swivel-release mechanism to make it more intuitive to use and more minimalist, a functional and effective detail that simplifies the cleaning and maintenance of the shower enclosure.
The solutions of the natura 4000 series thus continue to evolve to meet the needs of an ever-changing market and find their place in any bathroom environment.