Sirti S.p.A. is a company specialized in the design, construction and maintenance of large telecommunication networks. In 2021 Sirti entrusted the renovation project of its new headquarters in Milano to arch. Francesco Lucchese and arch. Giancarlo Clementi with the request to create a modern and functional environment that reflects the company culture and brand personality.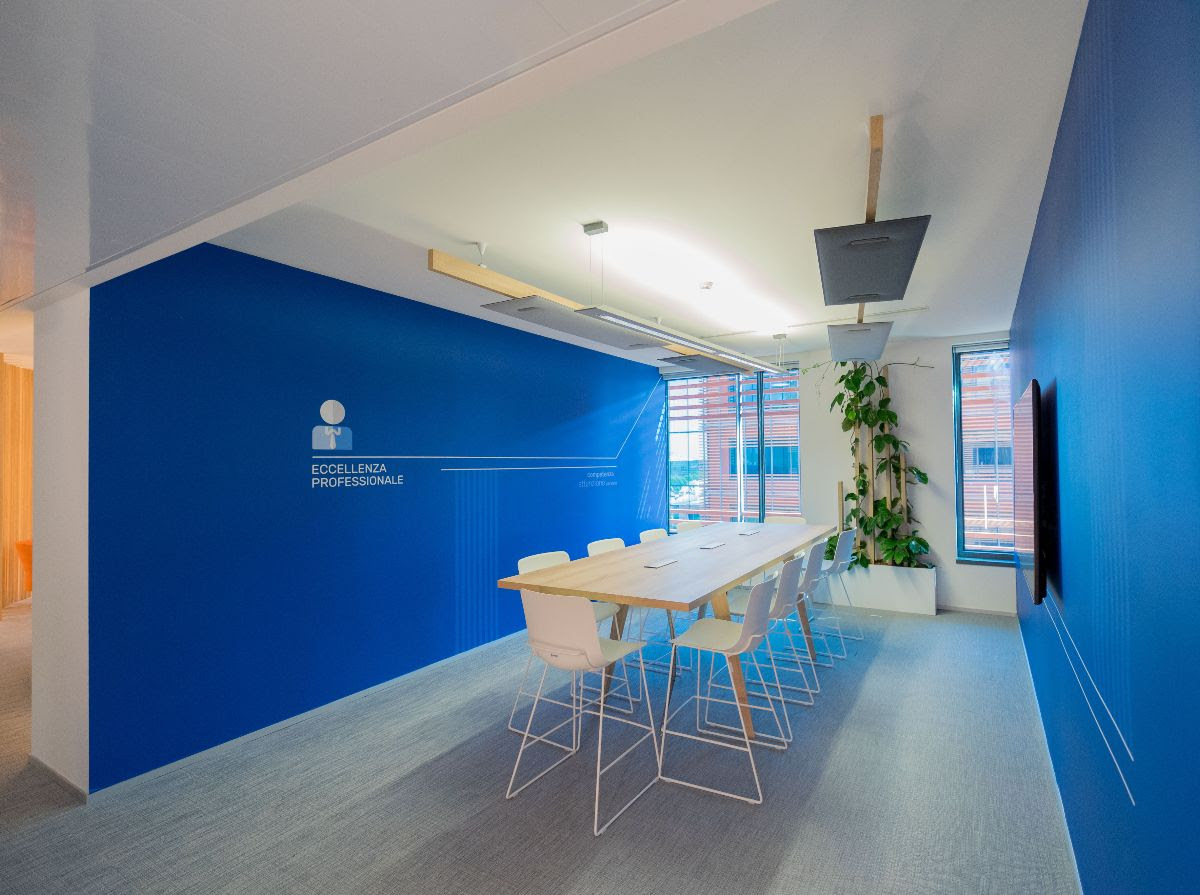 The co-presence of several approaches to work brought the architects to the generation of different areas, each characterized by specific spatial needs.
At the same time, the environment is coherent: the presence of green elements, the customization of walls and surfaces with keywords that recall Sirti's values, the materials and the colors all work together in order to convey a sense of belonging to a big and steady company.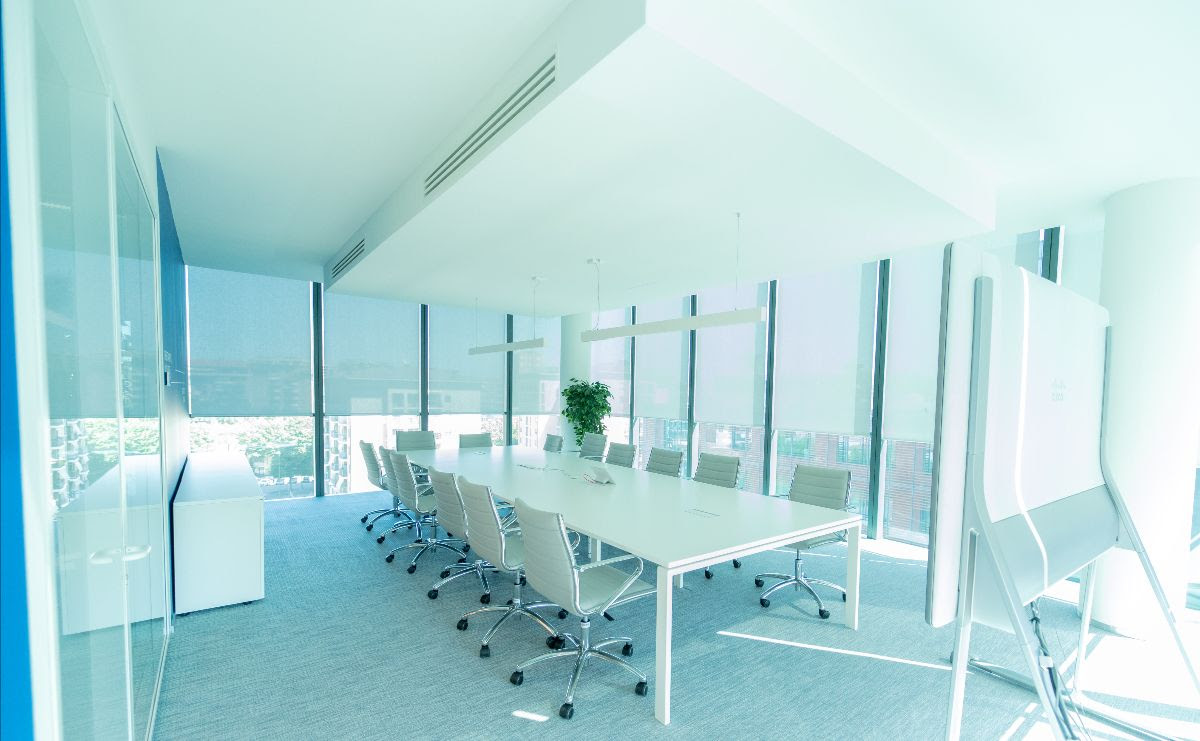 Finally, the tight collaboration with design companies was a key element in the process, since it granted the possibility to customize every bit: Sitland's chairs and seating pieces, Buratti Teknoforme's desks and furniture, Vescom's wall coverings, Terratinta Group's ceramics and other products were all chosen, tailored and manufactured to strengthen the concept behind the renovation.