One piece of furniture, three different functions. Versaility is the main character of Dub, the piece of furniture designed by Alessandro Di Prisco for Ronda Design which is a pouf, a coffee table and a container at the same time.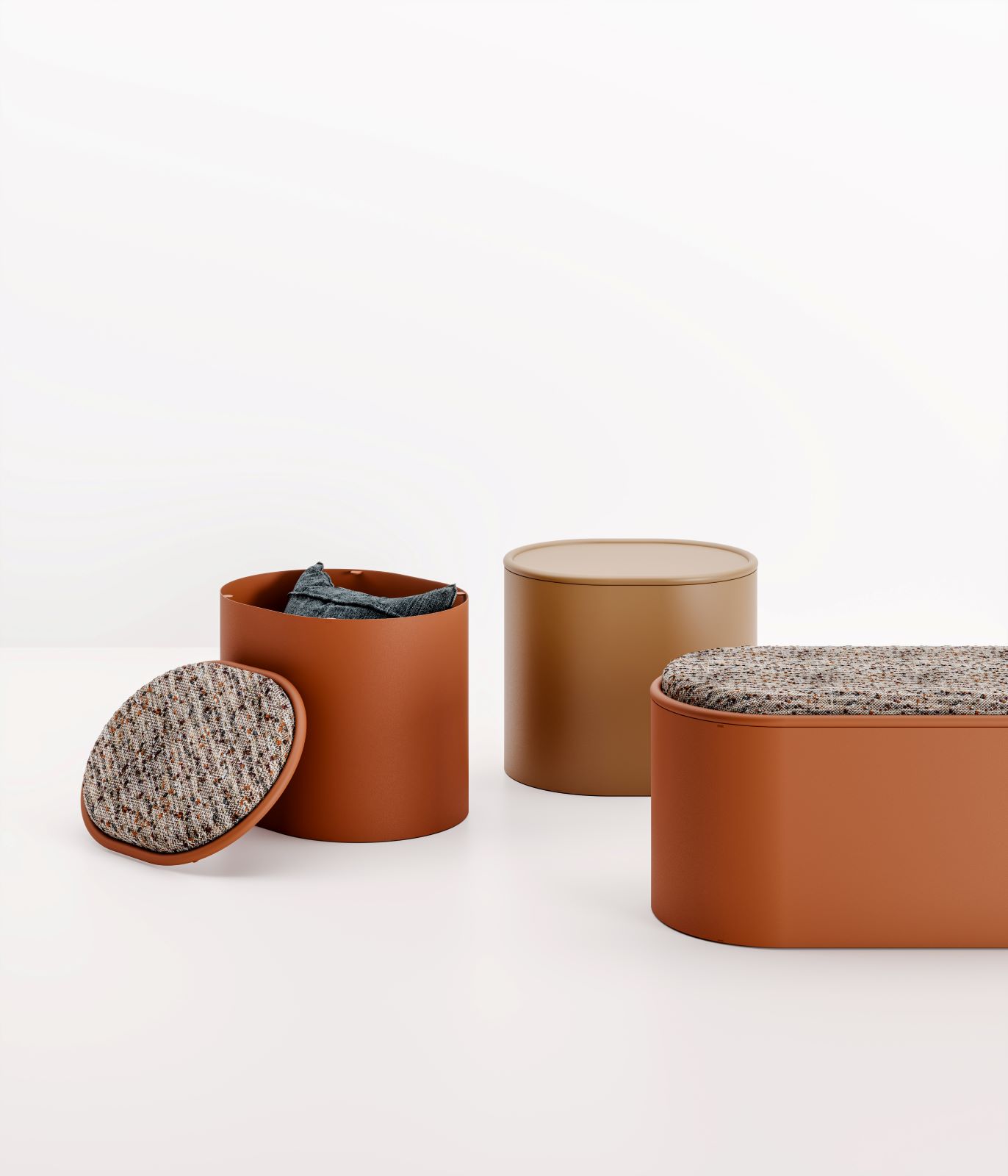 Dub is made of metal with clean lines and soft geometric oval shapes.
The reversible cover, upholstered on one side, opens fully for easy transformation from metal table top to practical seat, thus giving Dub a third functional purpose as a practical container, suitable for stowing cushions, magazines and much more besides.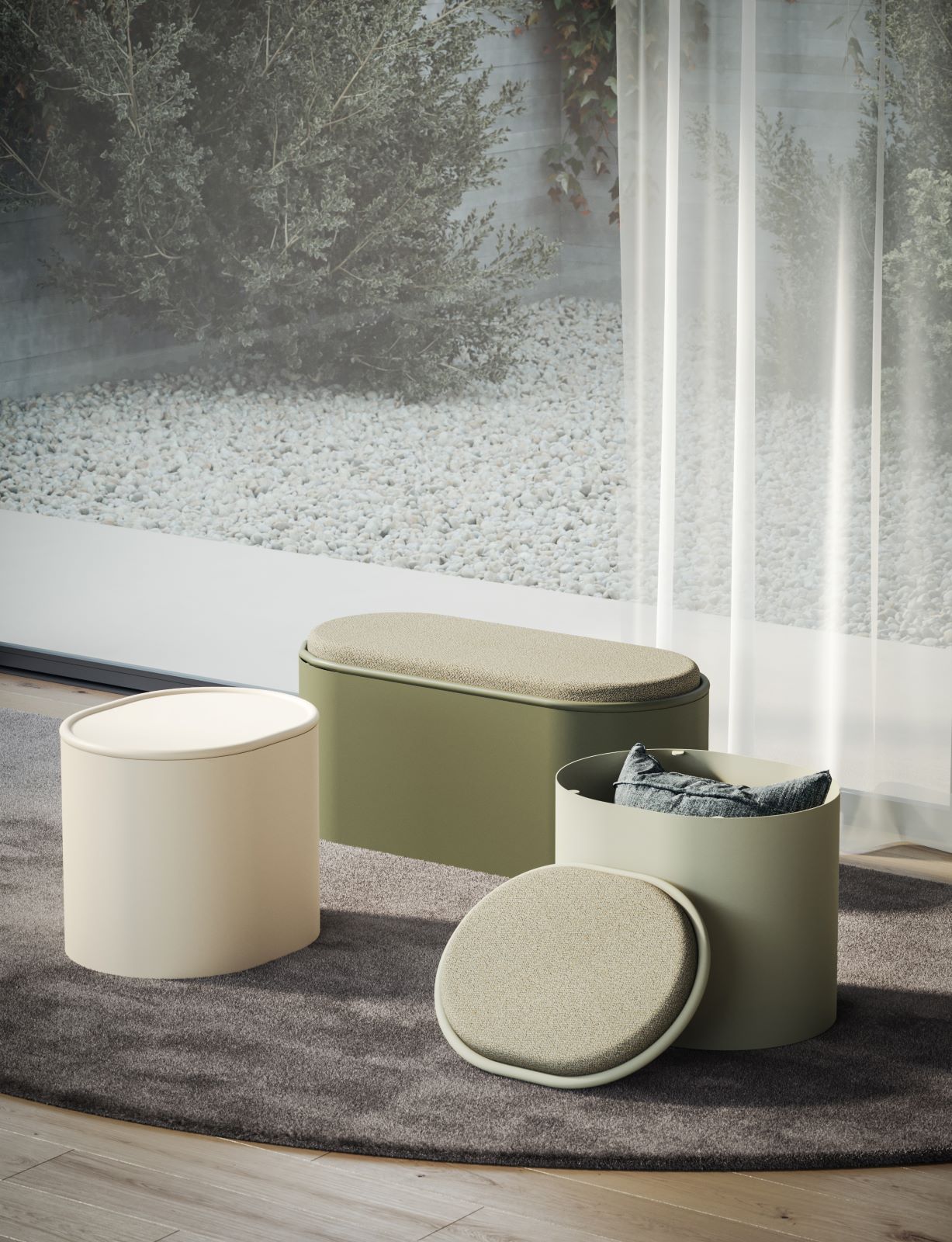 Available in two different sizes, it is destined to become an essential piece of living room furniture, but it is also perfect for stylish studios, bedrooms, offices and contract design schemes in general.
The aesthetic approach is eclectic: the design is stylishly simple and comes in a vast choice of catalogue finishes, including the new Hemp, Earth, Brick, Pistachio and Sage shades.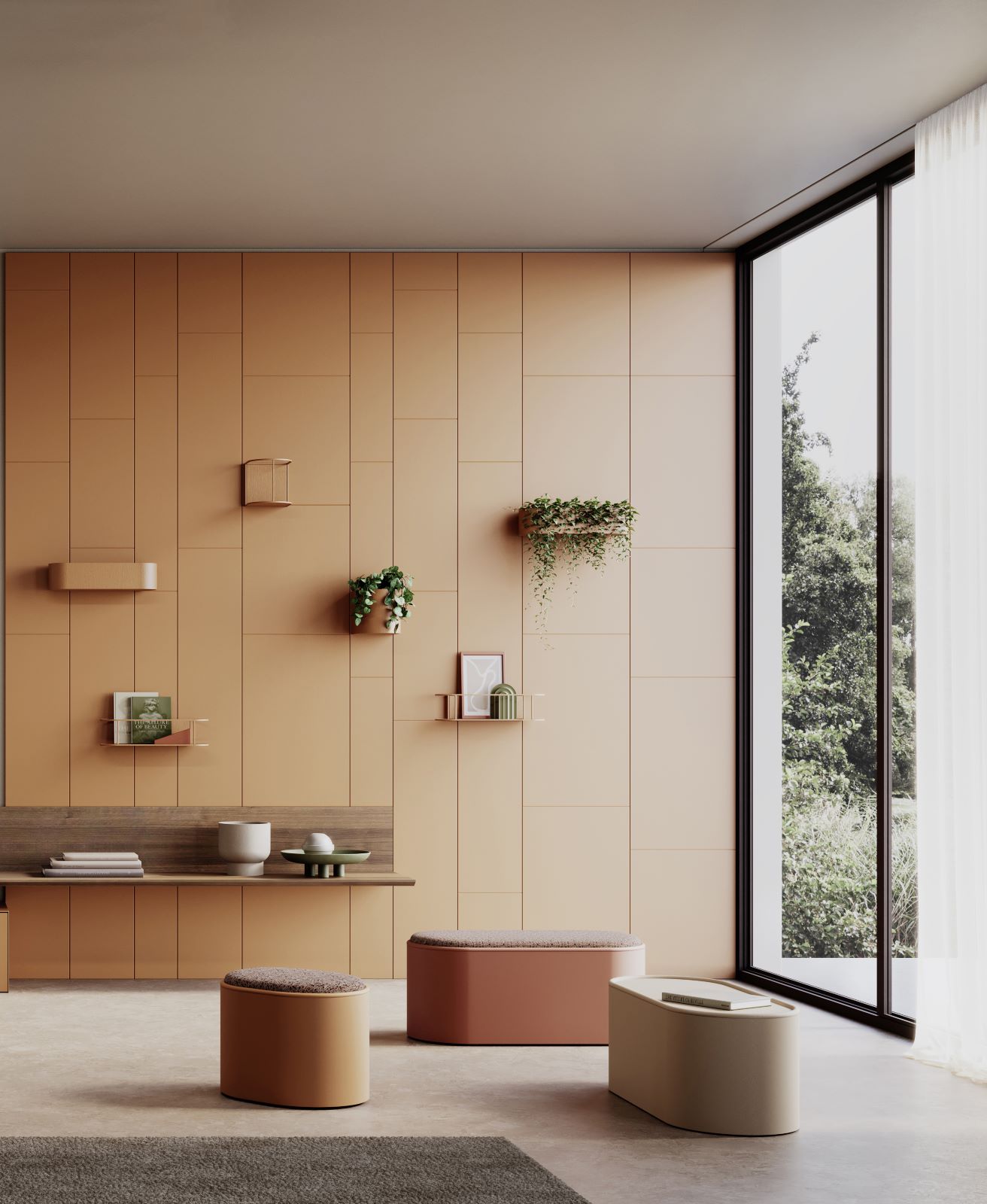 With Dub, you can furnish your space with elegance and cleverness.