Luxury Mobile Home, a new concept for "nomadic" living.
Recently presented at Milan Design Week, NO.MADE is a project of innovative architecture designed by the visionary architect Michele Perlini: a micro home, a traveling domestic space thought up as a buen ritiro for spectacular locations, a floating house and a special place for urban spaces.
The prefabricated module has been planned to meet the strictest demands of sustainability, and consists of a minimum sized cell of reduced dimensions (3 X 9 m) for easy transport and assembly; it has a corten steel structural framework and a large windowed facade, to create a way of emerging oneself in the surrounding landscape.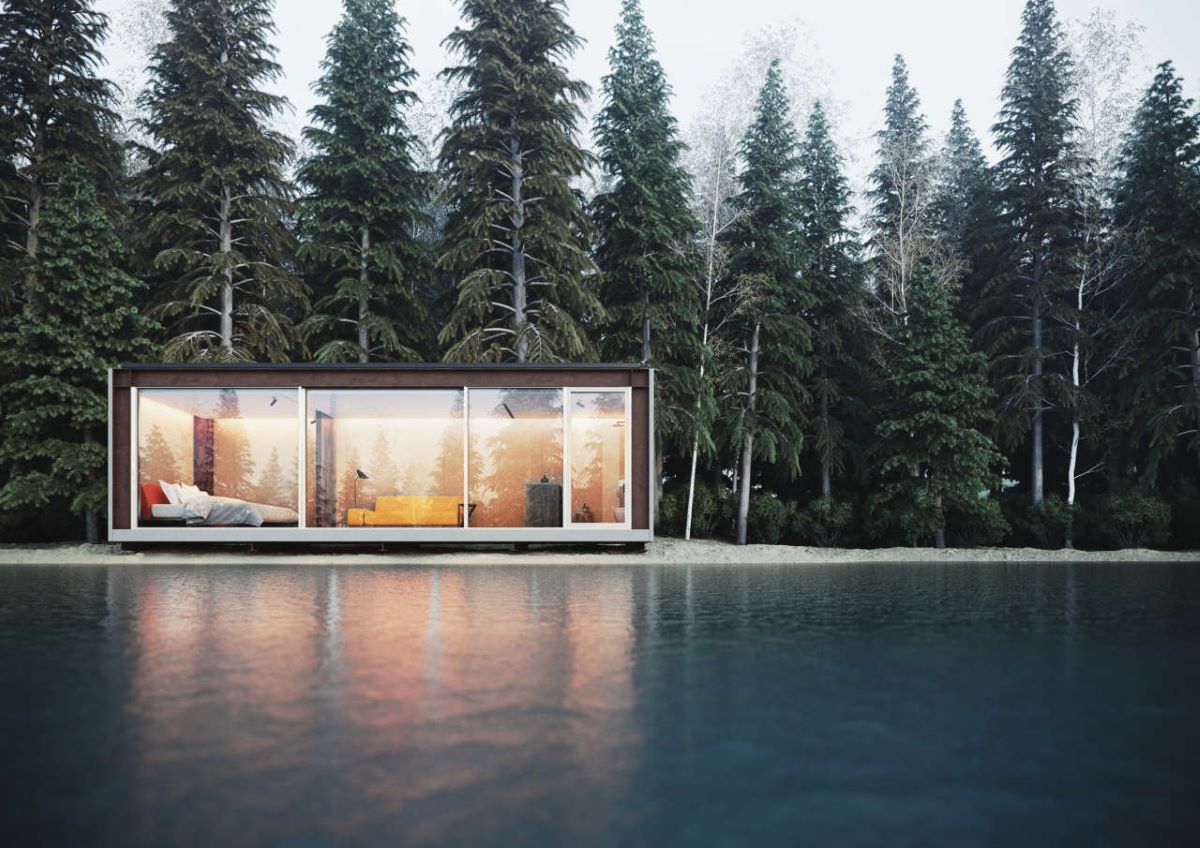 The windowed facade permits natural heating during the winter, while in the summer the automatic sunblind protects the house from excessive heat, garanteeing a high level of energy efficiency.
The inside has been created to be an open space, with a living area, bedroom and bathroom, which can be closed off with sliding wooden panels; the Havana brown inside walls give a harmonious effect to the entire structure.
The furnishings of NO.MADE have been made to measure by the architects and created as an integral part of the project through the choice of natural materials, silk, cotton – which are integrated with accessories made from recycled plexiglass and corten so as to provide maximum comfort (magazine holders, trays, tablet holder, LED lighting and a cigar holder).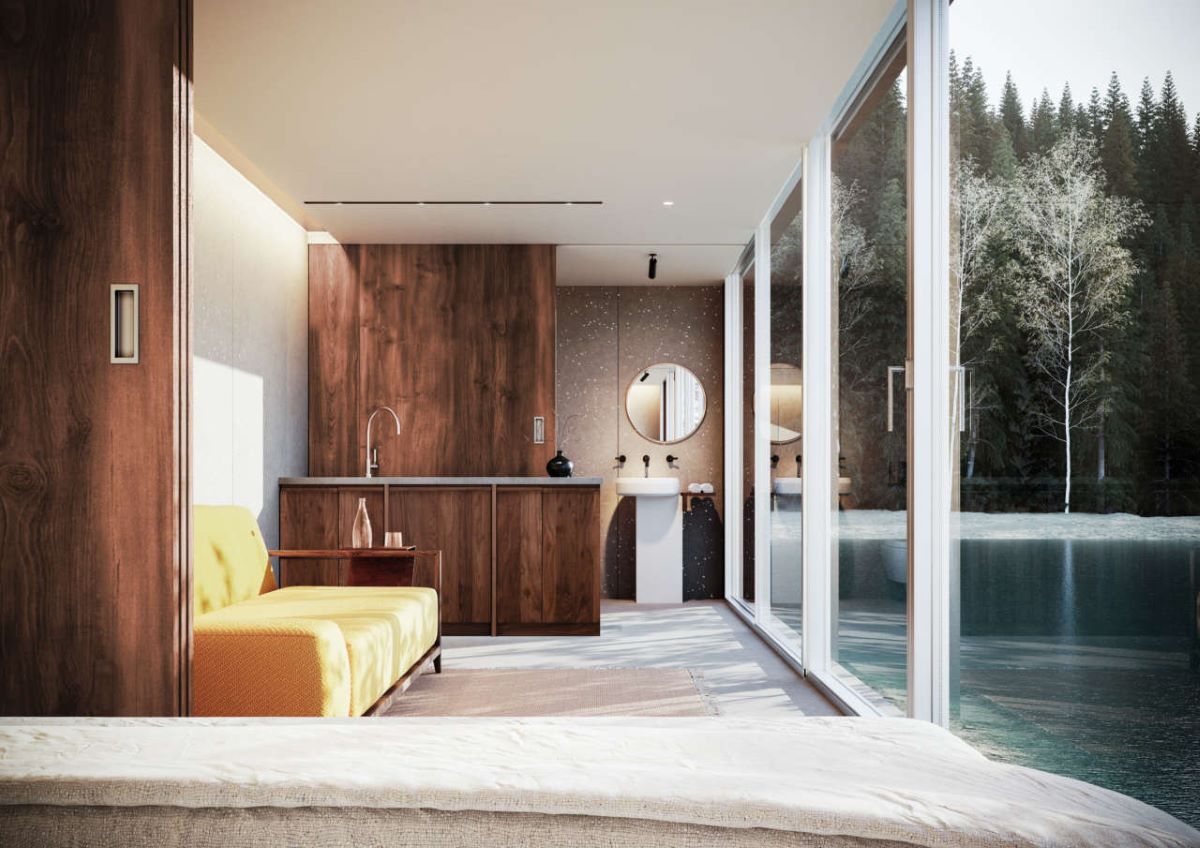 In addition, the bathroom has a freestanding sink and the shower with chromotherapy provides panoramic views through the floor-to-ceiling window; the small kitchen with a table is for fast meals; the project is also technically advanced for its lighting, with the use of spotlights and ceiling light slots, which create a soft, mellow and cozy atmosphere.
In conclusion NO.MADE becomes a small cozy place where you cut yourself off from the world, be cut off from daily modern life, in a natural and urban context in which No.Made is positioned.