Recently, the interior designer Sophie Wannenes has opened her first gallery in Milan, PalermoUno, a place where the only common denominator is what she likes, a sophisticated way to introduce people to the designers she loves.
The gallery is set on the second floor of a Milanese apartment building, characterised by colour-blocked marble inlay, classical architectural references and triumphant entranceway, overlooking via Palermo in the city's Brera Design District.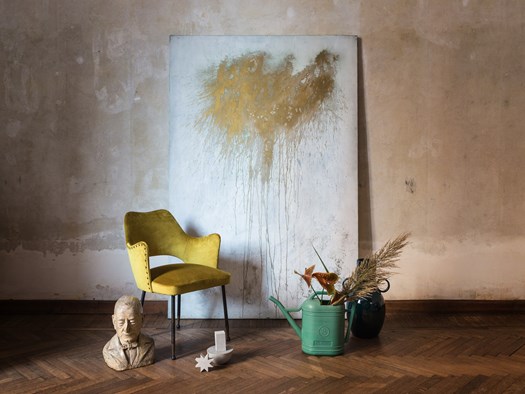 The 150 sqm space consists of a saturated yet buoyant colour palette, an eclectic mix of vintage furniture and a range of contemporary pieces by designers from both Italy and abroad.
The selection includes iron dining room chairs by Mario Milana and vintage Pierluigi Colli seats reupholstered with fabric by Kirkby Design, alongside Marzotto Edizioni tables and bookshelves by Pietro Russo, while interior textiles include pillows by Dedar and graphic rugs by Ilo.
In addition, the space is enriched by chandeliers by Mason Editions, lamps by Tala and lanterns by Czech glassmaker Bomma, while tabletop pieces like totem-resembling Simona Cardinetti vases, FFerrone glassware and vintage knick knacks adorn surfaces in the kitchen and dining areas.
Everything are available to purchase through the gallery and Wannenes has already opened a call for young designers to participate her inaugural Salone del Mobile exhibition.
The best is yet to come.