In the Porta Romana district of Milan Italian architecture studio Piuarch designs the new Snam headquarters and proposes a concept focusing on people and how we will be working in the future, thanks to flexible and efficient offices and spaces dedicated to social interaction and wellbeing.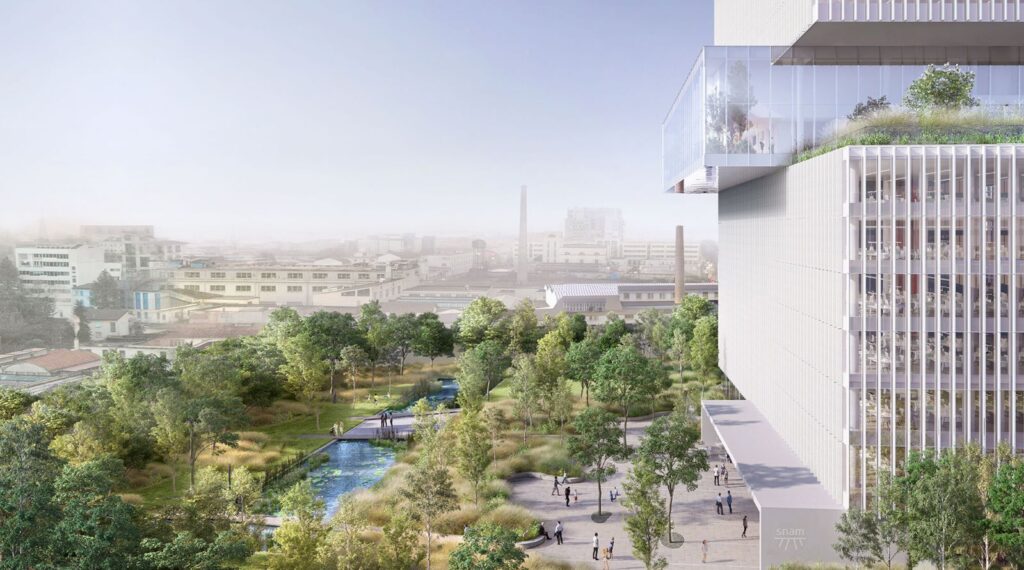 The continuity of greenery between outdoor and indoor spaces will serve as an element promoting air quality in the working environment: outside, a park of over 8,500 square metres, by landscape designer Antonio Perazzi, will be created and which includes a "verzura" theatre, which will also be open to the public for outdoor educational activities and events.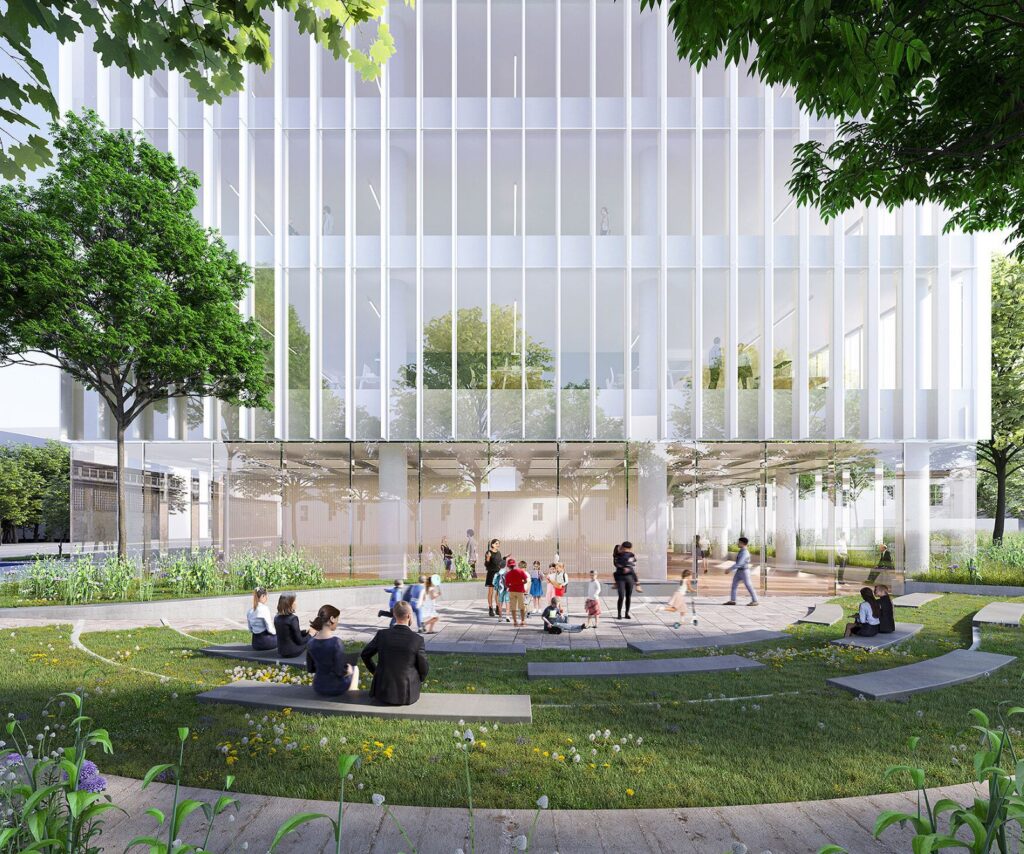 Designed according to the highest standards of sustainability and comfort, the building will also attain the most important national and international certifications in terms of energy efficiency (LEED & WELL which are of the same level as Gold, BRAVE, CENED and Casaclima).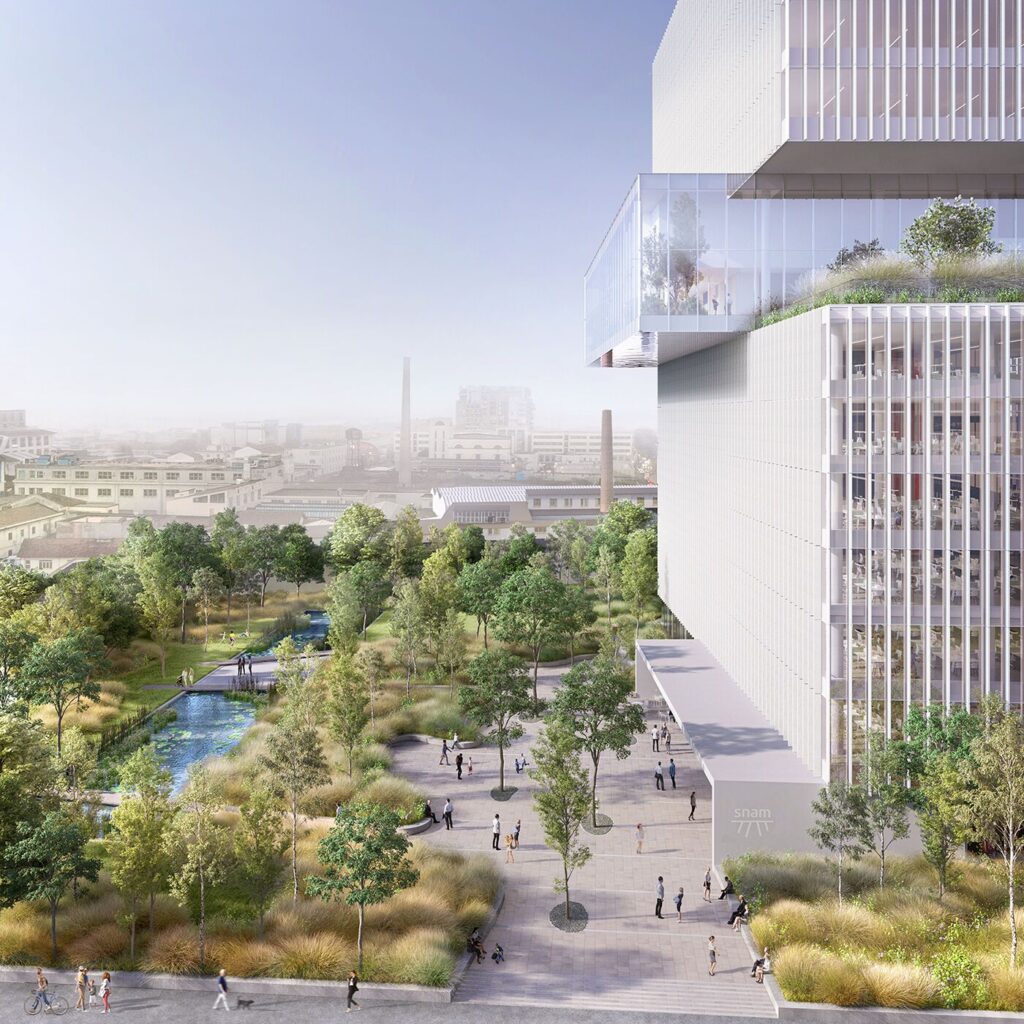 The new Snam headquarters will consist of horizontal and vertical succession of shared and working environments, a set of open and green spaces develops in, under and around the new building, while the central sharing space is conceived for common activities.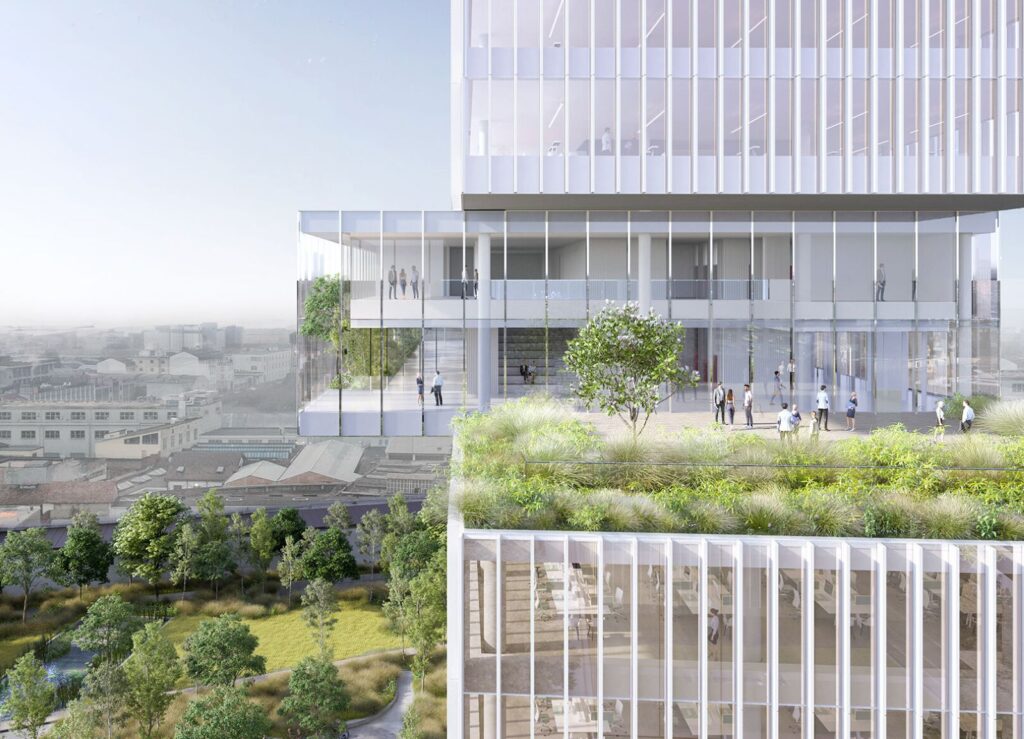 The result is a new environment that goes beyond the traditional work space, an innovative, ecological place of relationships between people and landscapes.