Located in the heart of Marrakech, La Mamounia is one of the most iconic sites in the imperial city: developed on a surface area of eight hectares and characterised by a large garden the building dates back to the XVIII century and was offered by King Sidi Mohammed Ben Abdellah to his four sons as a wedding gift.
Recently, the iconic five-star hotel known as the "Grande Dame" and located in the building, underwent an important restyling project designed by Jouin Manku studio, who gave greater dynamism to the hotel, by introducing new convivial spaces and environments: in particular, the many bars and restaurants are in fact the main characters, each with its own distinctiveness.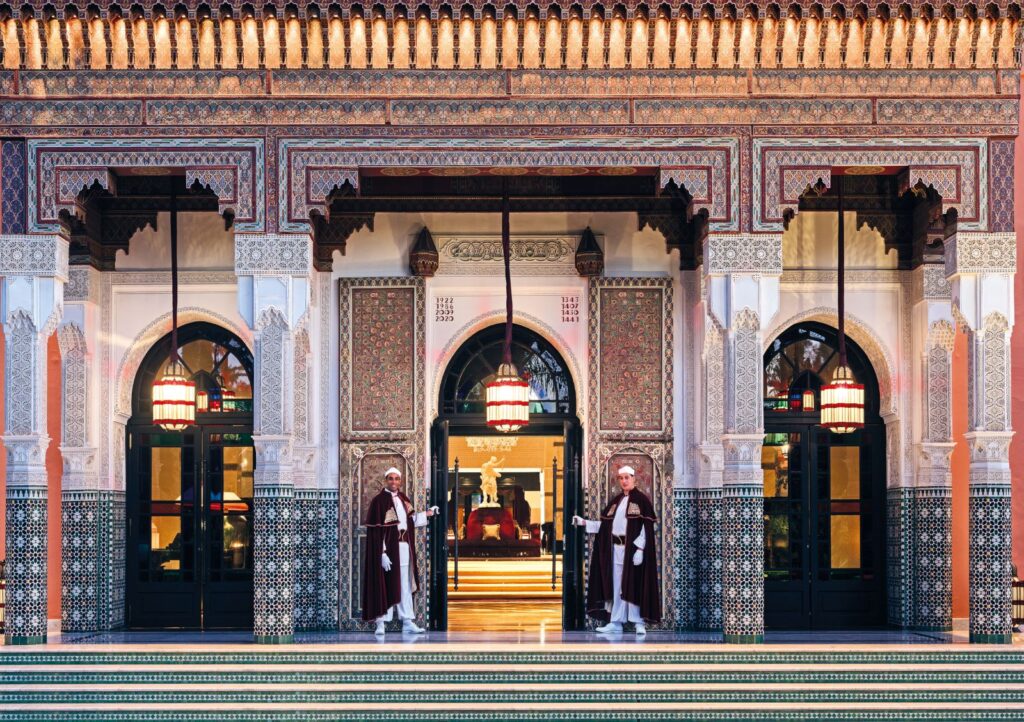 Ester collection by Pedrali, designed by Patrick Jouin, was selected to furnish some of these spaces, including the Bar Marocain, the Churchill Bar and the Oenothèque: Ester is a mix of ergonomics, elegance and functionality and it is a precious monolith made of leather, complemented by refined die-cast aluminium legs; its soft and graceful lines along with the great comfort offered by the seat made of polyurethane foam with elastic belts, distinguish the hotel interiors, while matching the oriental flair.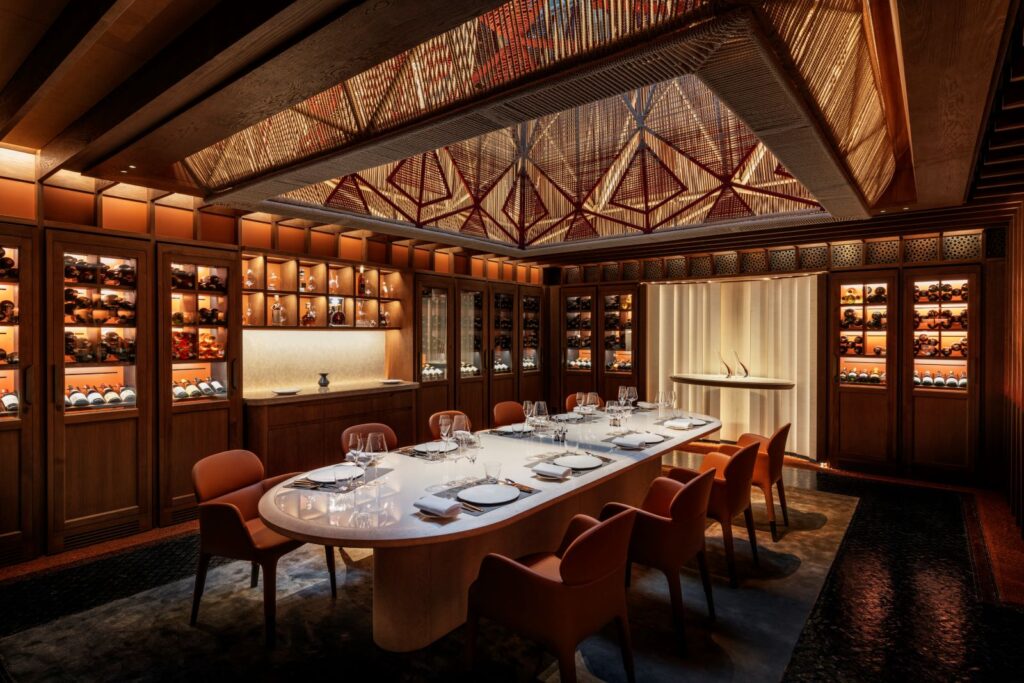 Close to the gardens, the Bar Marocain is a peaceful spot where the guests can take some time to relax: a big counter with metal top, recalling the local culture, welcomes Ester barstools with satin bronze frame upholstered in cognac leather, tones that reflect the essence of this place.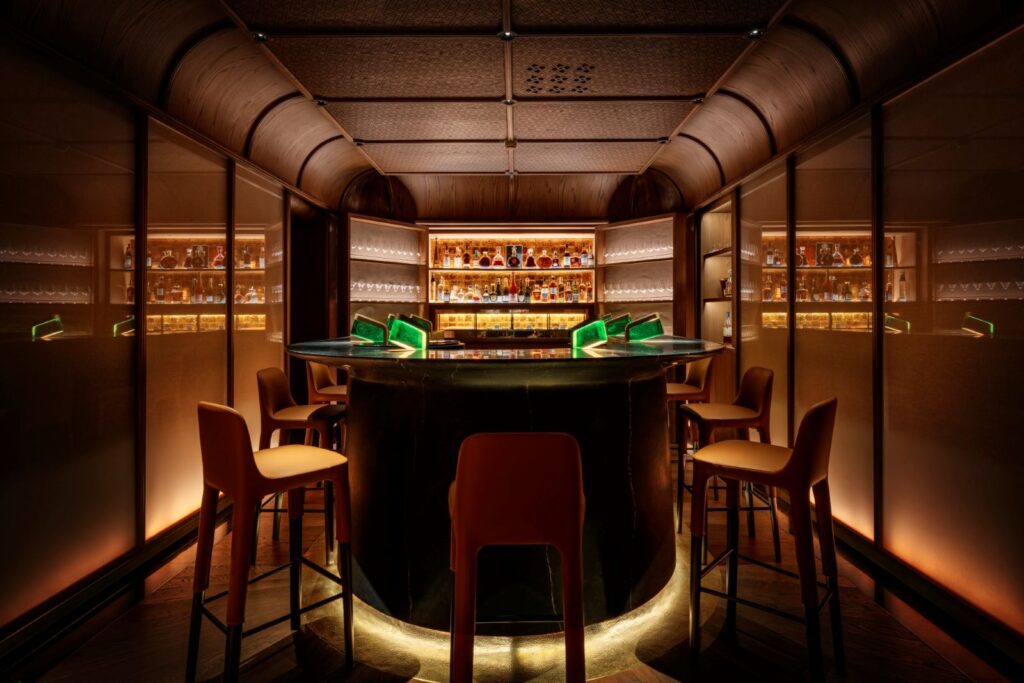 The same barstools furnish also the Churchill bar, an intimate space, a sort of sanctum, in the middle of which is a block of sculpted black marble, while the Oenothèque introduces a unique and innovative concept: it hosts a four-meter table in stone and lava stone surrounded by Ester armchairs and more than 2000 bottles of wine, lit by a chandelier of cords.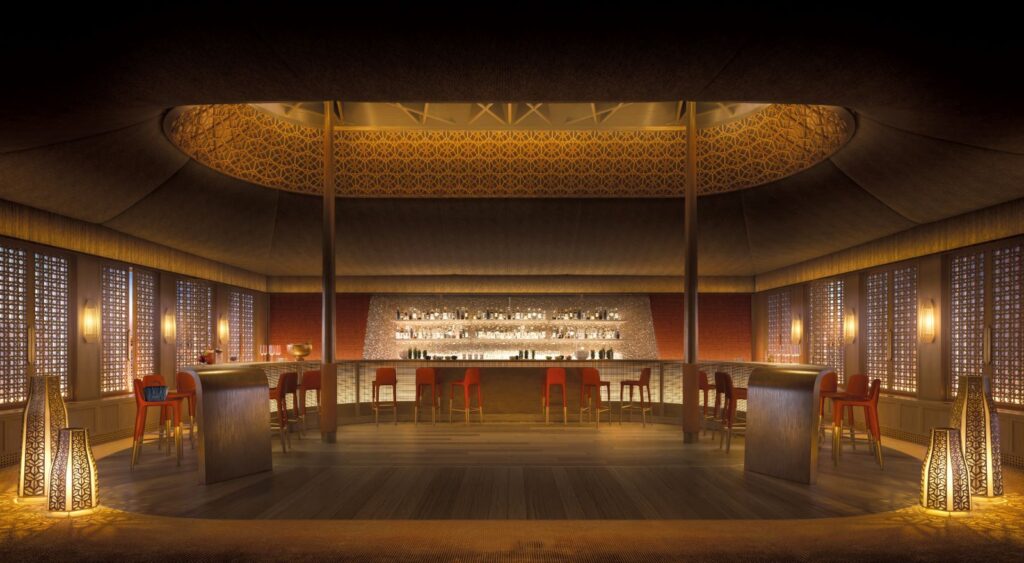 Natural materials, like stone, find place also in the pool bar, focus of the garden, where Step tables by Pedrali, with marble top, complete this unique, timeless setting.