The new apartment by DAAA Haus in Malta
Architectural design and furniture go together in the new project completed by DAAA Haus studio in Portomaso (Malta): it is an exclusive duplex apartment designed to reflect the true character of the client and fully express his Italian social and cultural influences.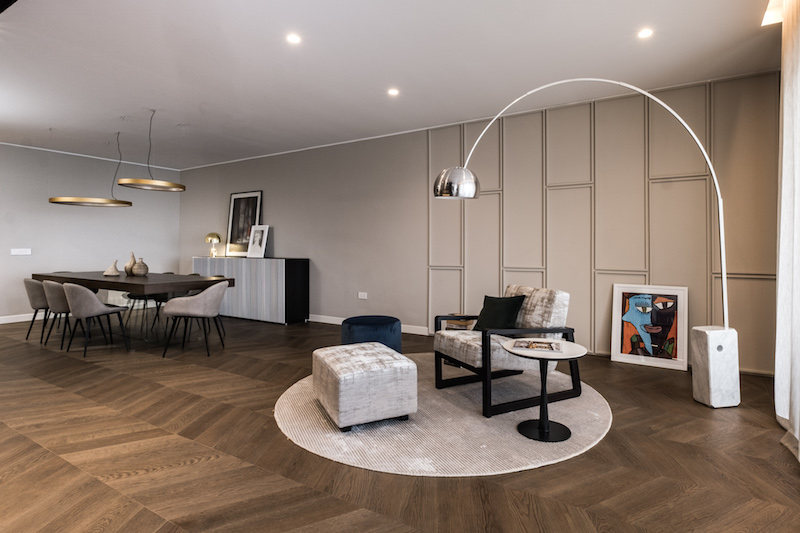 The apartment, with private pool, is characterised by stylish and functional furniture and enjoys open sea view beyond Portomaso Laguna; 621 m² floor plan was fully adapted so that most of the rooms – four suites, two integrated living, dining, entertainment and service and storage areas – could all be lived with privacy.
As the entrance is placed in the central portion of the property, the day area is distributed and separated from the night area with hidden doors incorporated within a bespoke wall cladding that lines up the double volume wall of the main staircase.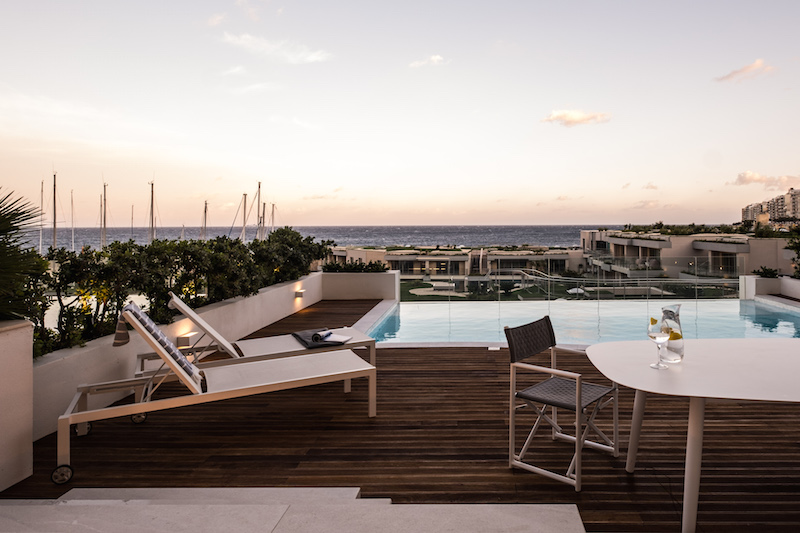 Additionally to this a modern floating wooden staircase has been installed around a large opening to a central shaft where a 5m semi-artificial tree hangs suspended from the ground: this installation was planned to add the necessary light in a dark shaft situated in the centre of the apartment because, by using a tree, the artificial light used mimics very well the idea of natural daylight.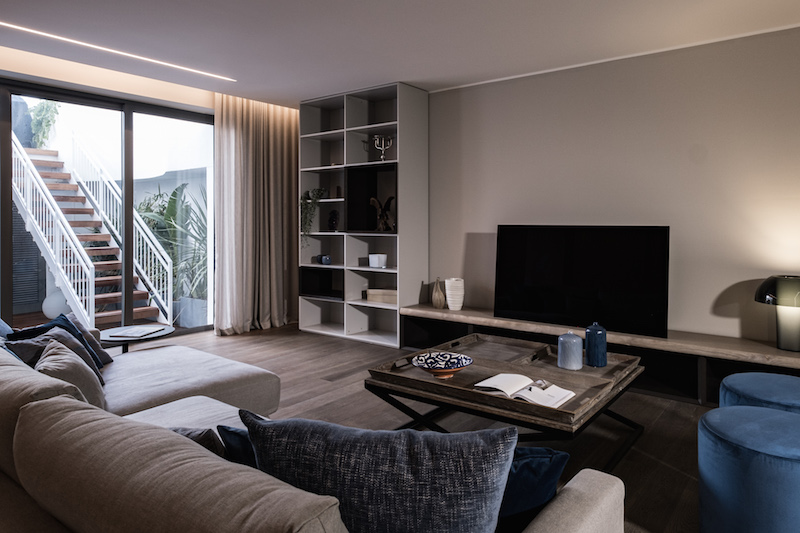 Finally, a minimalist high end aesthetic prevails at the spaces and the atmosphere is cozy and friendly, thanks to a furniture arrangement that mixes the best Italian bespoke choices and brands; among these is Massimo Iacono from Artelegno, an Italian craftsman who lives in Malta.
The result is an exclusive apartment, a perfect combination of culture and design.
Images © Brian Grech