Makà, the industrial lamp by Marc Sadler for OLEV
Industrial style, total versatility.
Makà is the name of the new lamp designed by Marc Sadler for OLEV in 2020: a wireless table lamp, with rechargeable battery, conceived to illuminate both home environments and contexts dedicated to catering or after dinner.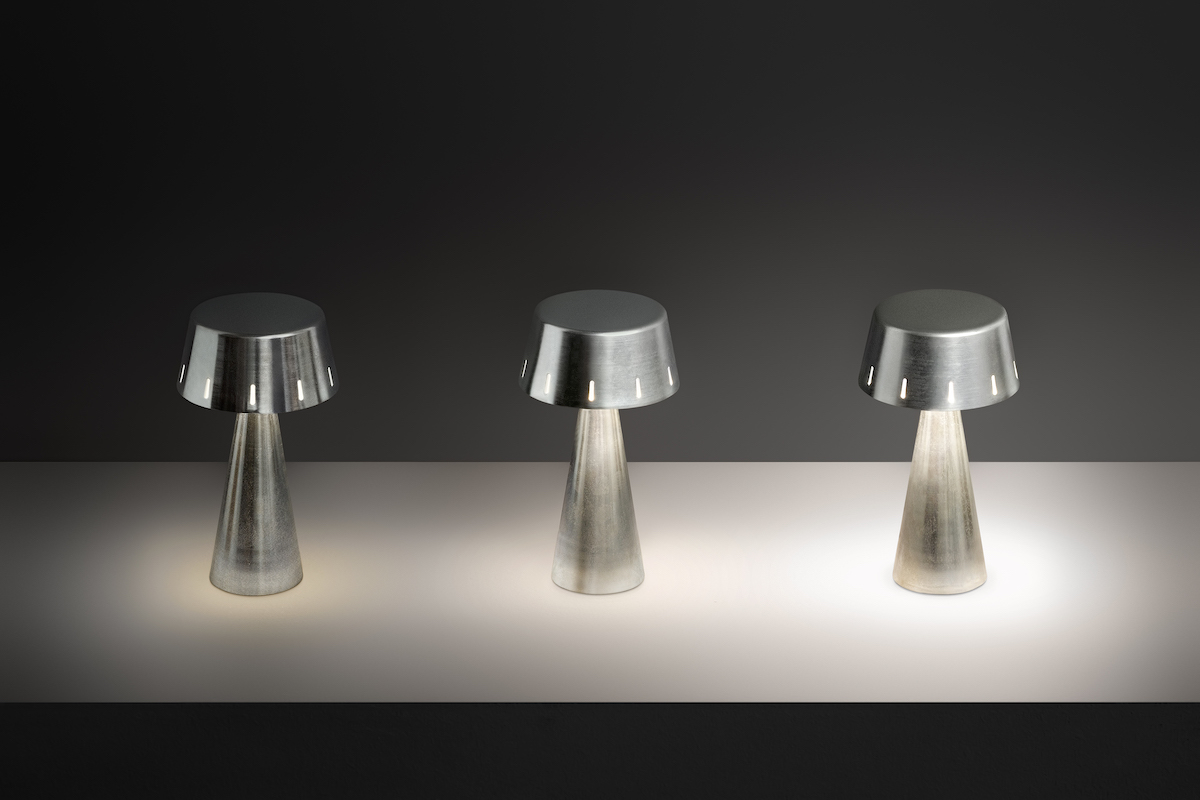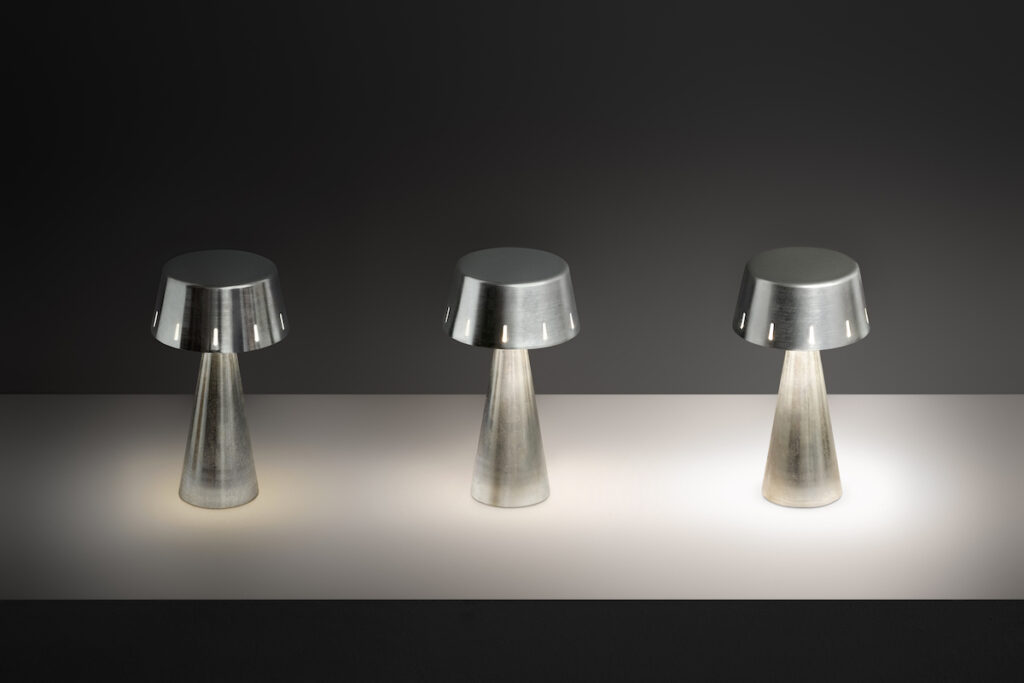 The small size, geometric volumes and the use of galvanized iron sheet enhance the product's industrial style, in tune with its extraordinary functionality.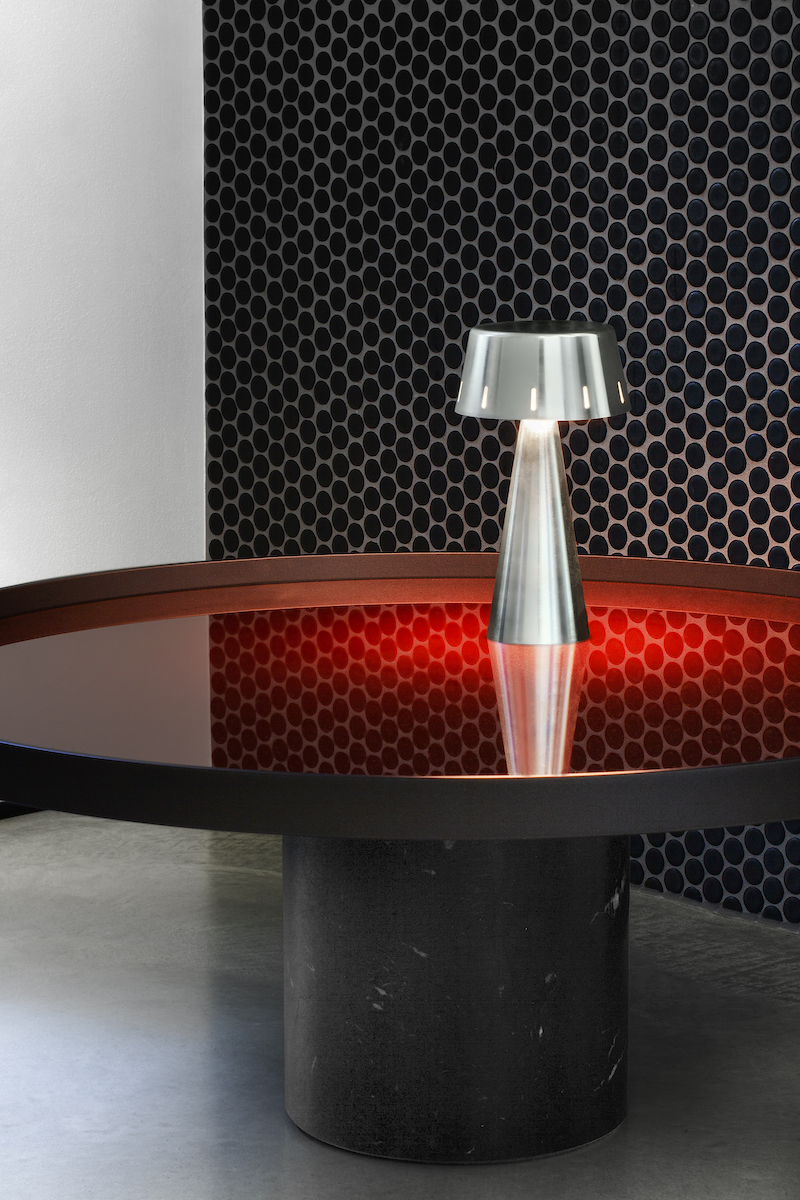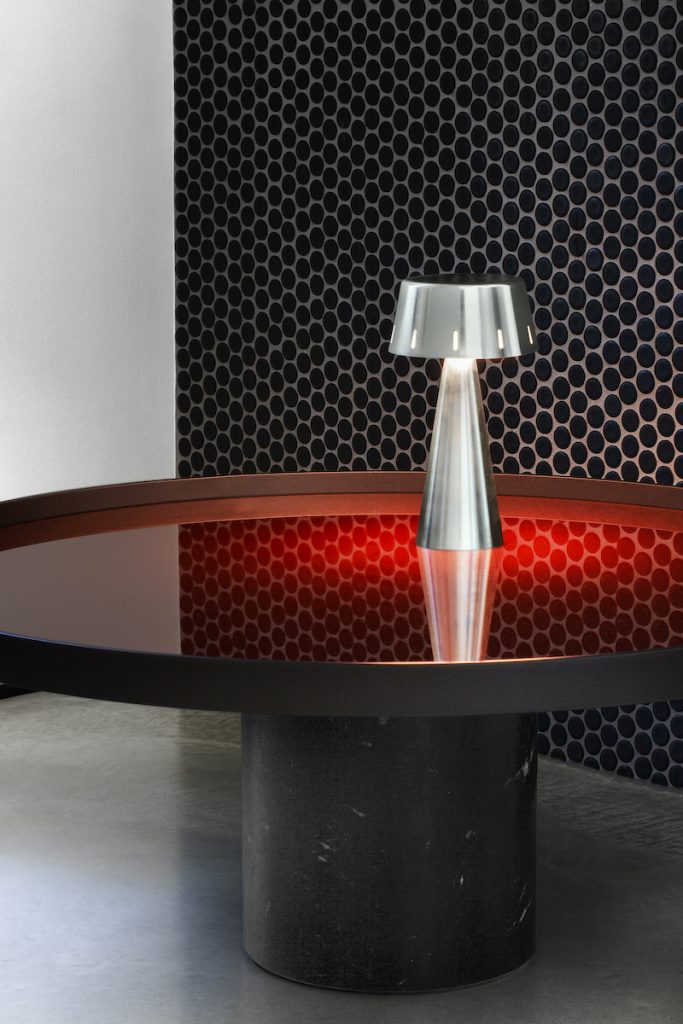 In addition, thanks to Dim to Warm LED technology, Makà offers the possibility to adjust the intensity and colour of the light, achieving the desired atmosphere in every occasion: through a button located under the head of the lamp, it is in fact possible to gradually transform the warm white light into a very warm and soft light by using a button located under the lamp head.
For comfortable spaces, filled with light.