Stefano Boeri Architetti studio and Artelia Italia, an international group in the integrated engineering sector, are the protagonists chosen by the National Oil Corporation of Libya to design the new Business District Bengasi.
An impressive project that will involve a lot of six hectares, a constructed area of about 130,000 m2 and seven buildings, for a total investment of 600 million dollars: construction is slated to begin in 2019.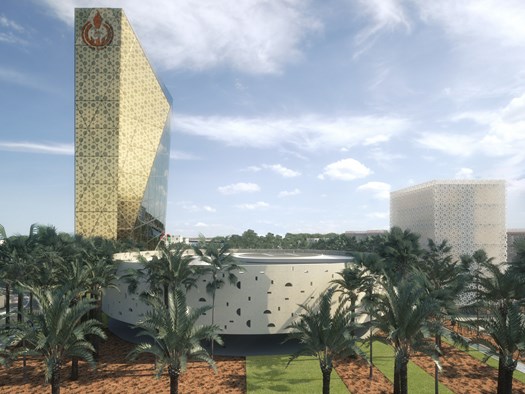 The complete multidisciplinary project (including architecture, engineering and sustainability) created by Artelia Italia in collaboration with Stefano Boeri Architetti calls for the construction of seven main buildings, in a complete business complex that centers on the headquarters of National Oil Corporation, the so-called Diamond: a tower with floorspace of 30,000 square meters.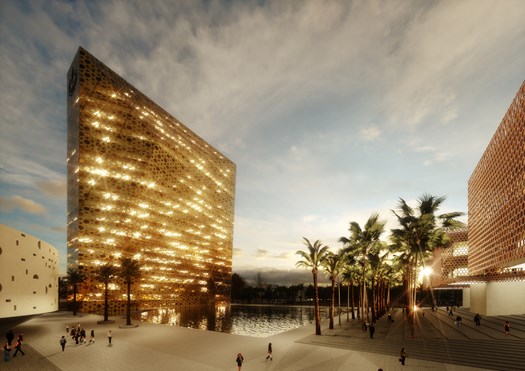 The new multifunctional district will also contain the new headquarters of the Central Bank of Libya, the Ministry of Petroleum and Gas, the offices of the Brega company and international oil companies, a convention center, a hotel with 250 rooms, a healthcare center, a mall, as well as a large covered plaza with restaurants, cafes, shops, parking and outdoor spaces.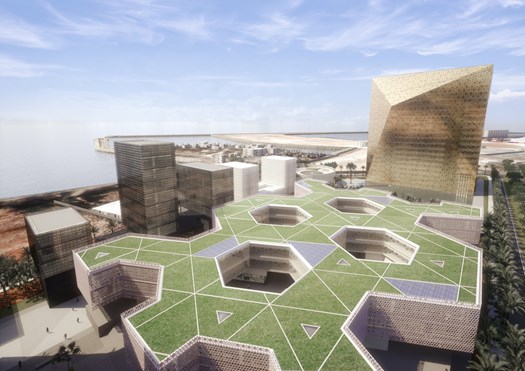 Finally, the pillars of the design strategy will be savings on resources, energy efficiency, careful selection of materials, lighting for reduced consumption and internal environmental quality combined with the use of facility management systems.
Buildings with high performance for a Country which wants to revive.