Over the last years Milan has become a model of growth and innovation in Italy and in Europe: City Life district now represents the best of this architectural and cultural development, thanks to prestigious projects like the "Residenze" signed by the architect Zaha Hadid.
It is a sinuous architecture made up of seven buildings at different heights which host 225 exclusive apartments including splendid penthouse flats with panoramic terraces overlooking the city.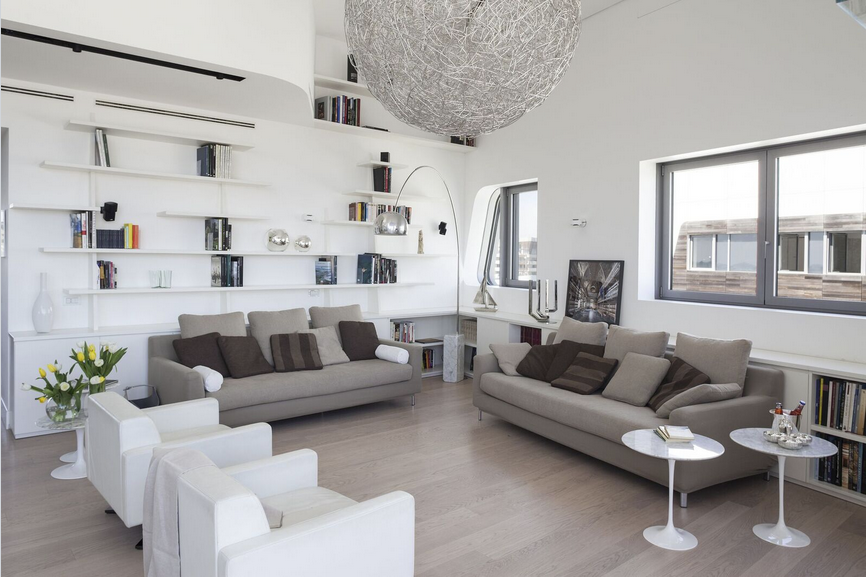 It is precisely inside one of these penthouse flats, with décor by architect Niccolò Patetta, that Catellani & Smith's Fil de Fer lamps have been chosen to enrich the space, in a diverse height composition that lights up the living space with a light waterfall creating a perfect equilibrium of décor elements and giving structure to the space.
The interwoven and artisan modelled aluminium wire gives Fil de Fer its one-of-a-kind sphere shape while its latest generation mini LED light bulbs animate and punctuate the structure as a whole: precious, scenographic objects which fit perfectly into a contemporary light space like this extraordinary apartment covering a grand total of 300 square metres with breath-taking views over City Life's skyscrapers.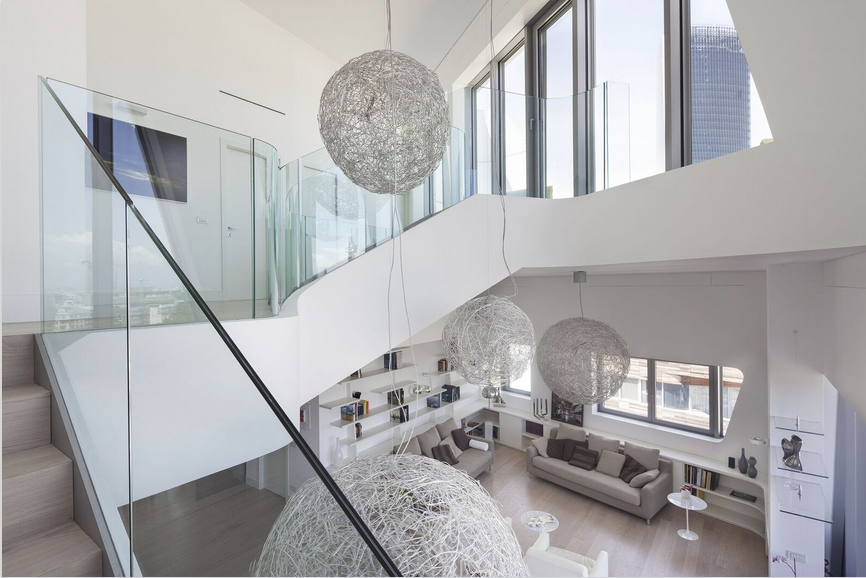 So Fil de Fer overcomes the simple light concept to become a full-blown lighting work of art of timeless appeal.