Recently the new Casa Alitalia lounge has been inaugurated in the departures area E of Rome Fiumicino Leonardo da Vinci Airport: Studio Marco Piva was responsible for the whole project's interior design.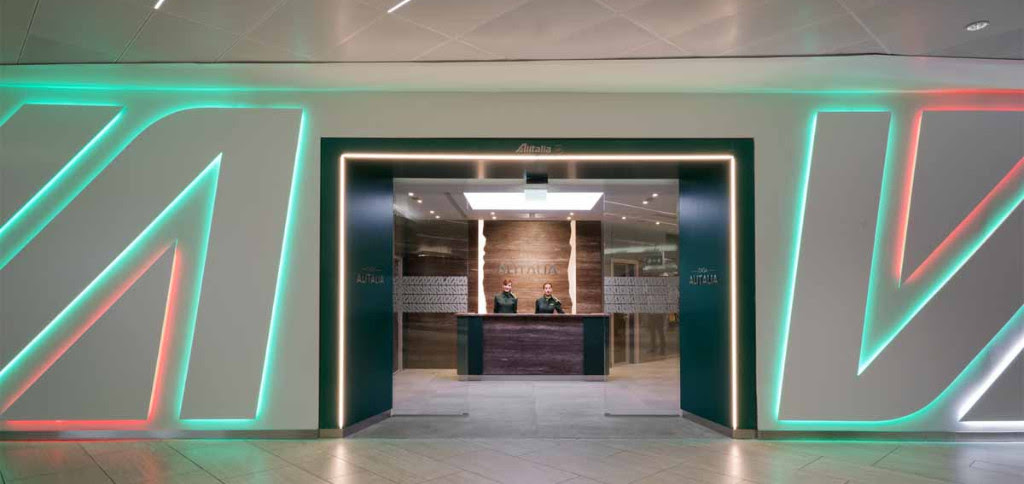 The new lounge marks the third project developed by Studio Marco Piva for Italy's flagship airline, which will culminate in the overseas export of this format for the prestigious lounge at the New York JFK Airport.
The architect Marco Piva said:
"The new Casa Alitalia lounge in Rome is the result of the attention paid by Studio Marco Piva to spaces, materials and details. This space for break and rest has been designed to greet visitors, conveying the true Italian lifestyle through design, offering excellent levels of welcome and comfort."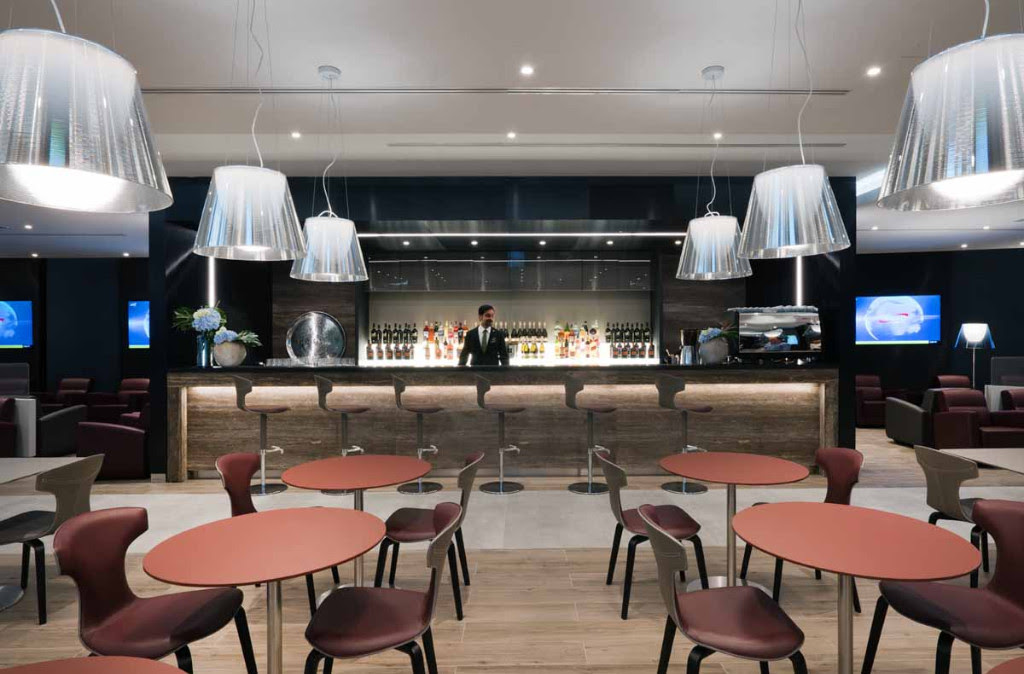 Laid out over 1000 sqm, the lounge, realized by Grottini, is characterised by a careful functional study of environment that has led to the design of various areas to meet the needs of different types of users, from tourists to business travellers, with themed spaces that range from the wine cellar to the relaxation area or live show-cooking.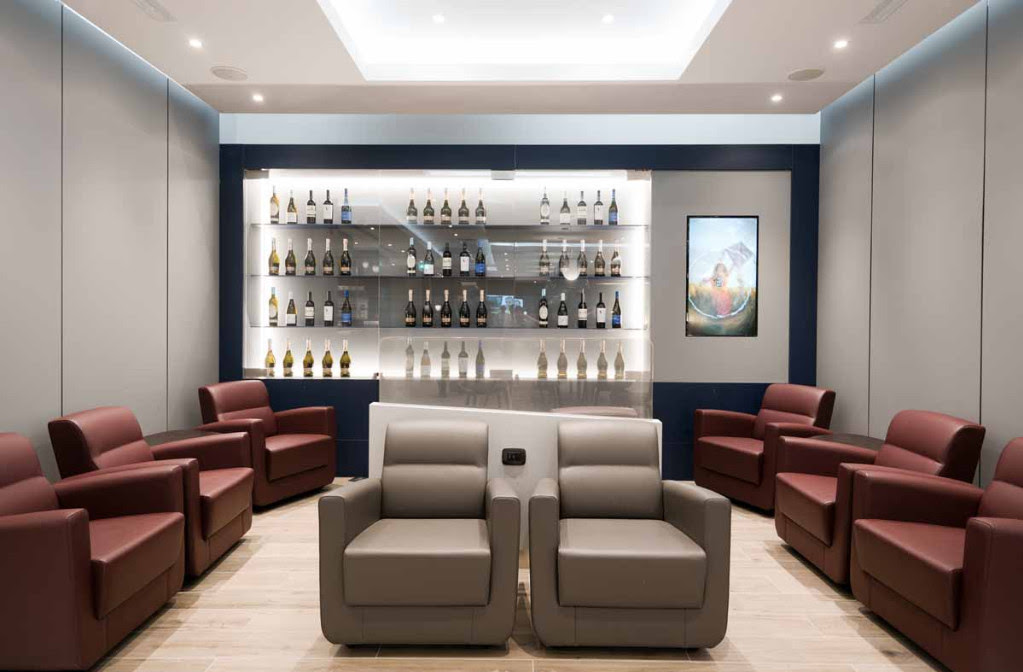 Design iconic symbols are incorporated in the large entrance door built from Titanium travertine, in the geometric decorations, in the contrast between different materials, such as, for example, Alulife aluminium, Brand Glass glass, Arpa Industriale new generation FENIX laminate, in made-to-measure lighting bodies and furnishings made by the most prestigious companies on the Italian manufacturing scene, such as Ceramica Cielo, Flos, La Palma, Marazzi, Martini Illuminazione, Poltrona Frau.
Particular attention was paid to the choice of decorative objects, including the careful selection of books for the impressive 3-by-7-meter bookcase, in which elements of Bitossi and Richard Ginori ceramic collections were also placed.
For a sophisticated design, strongly rooted in the Italian culture.