"Our building is a mirror, a screen or a canvas upon which the life of this area will play out. Life as culture. Culture as life."
With these words the Italian architect Massimiliano Fuksas describes the project of the new CBD Cultural Center located in the heart of Beijing, in Chaoyang Administrative District, the largest and the second most populous in the capital, where the main foreign Embassies are located.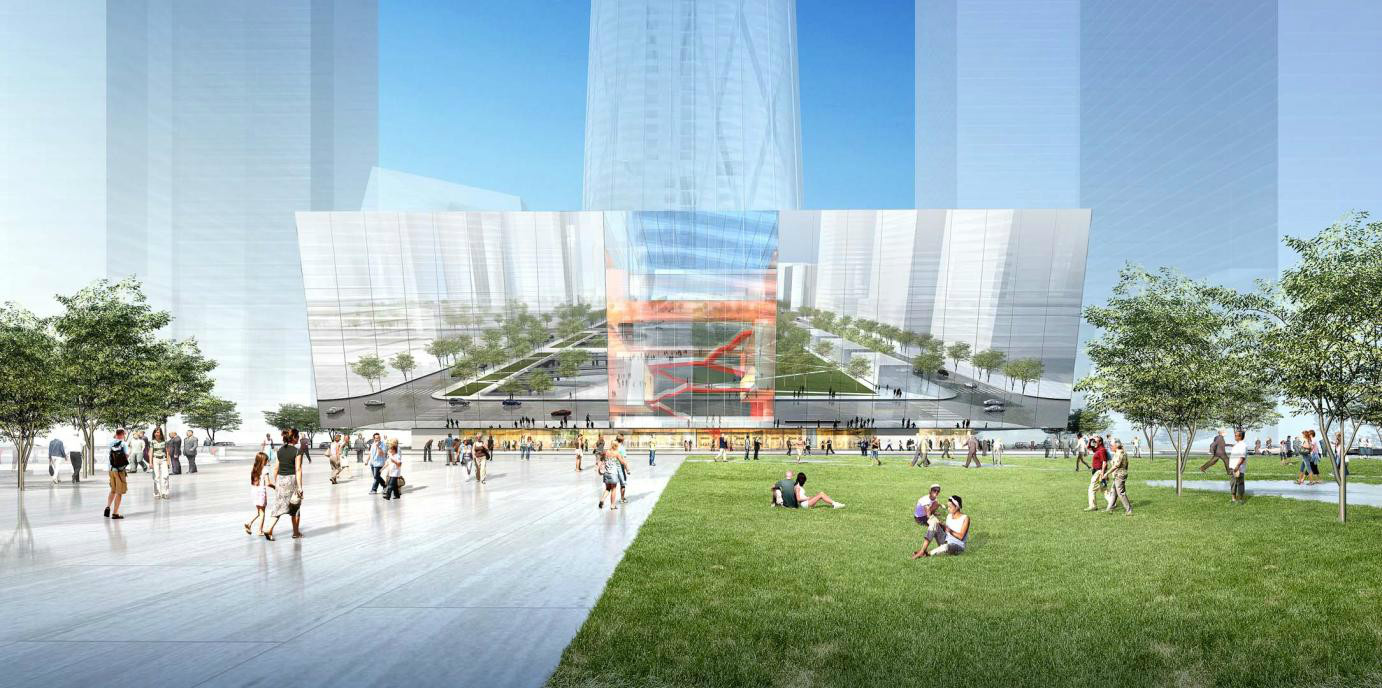 The site, measuring approximately 136 m by 68 m, is in a prominent location, facing directly unto the new central recreational park currently under construction and it sits at the focal point of what will be one of the top business districts in Beijing and the most important in terms of economic development, industrial cluster and urban planning.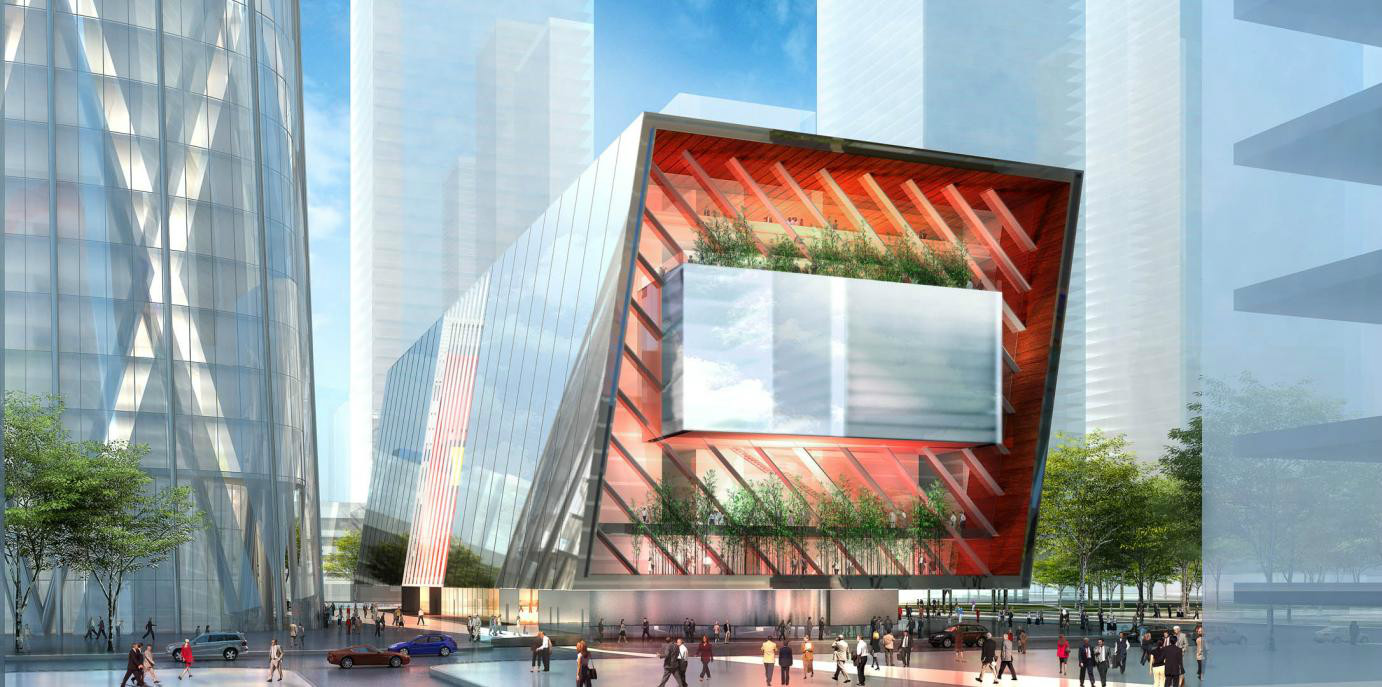 The project is developed from the concept of two separate volumes of mirror finished stainless steel, linked by a transparent and permeable glass atrium containing a sculptural staircase which connects all public functions of the building; these two main volumes are defined by their differing functions; the West volume containing performance spaces and the East volume a convention centre and large function rooms.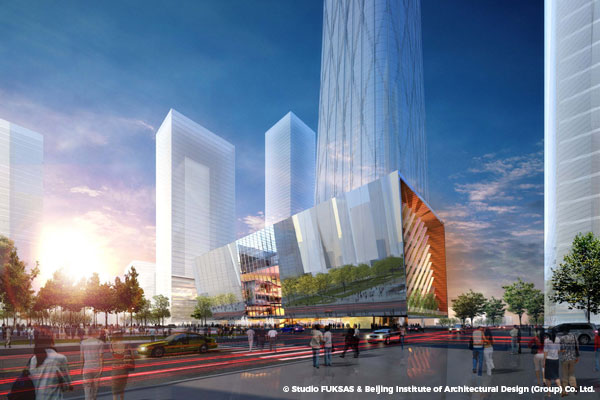 The complex elegantly highlights the context: in fact its special mirrored facades have beem designed to constantly reflect not only the park and the surrounding buildings but, above all, the life of inhabitants.