The new Tocumen International Airport in Panama, designed by Foster+Partners in collaboration with the Italian Politecnica, is the excellent result of a masterplan for expansion whose aim is to increase capacity from 5,8 to 18 million passengers a year by 2022.
Featuring an area covering 670 meter maximum in length and 180 in width, the complex presents a double-curved line which changes continuously both in value and in pattern, maintaining a very limited gradient; moreover, the introduction of two large water collection channels and relating slopes increases the complexity of the geometrical junction.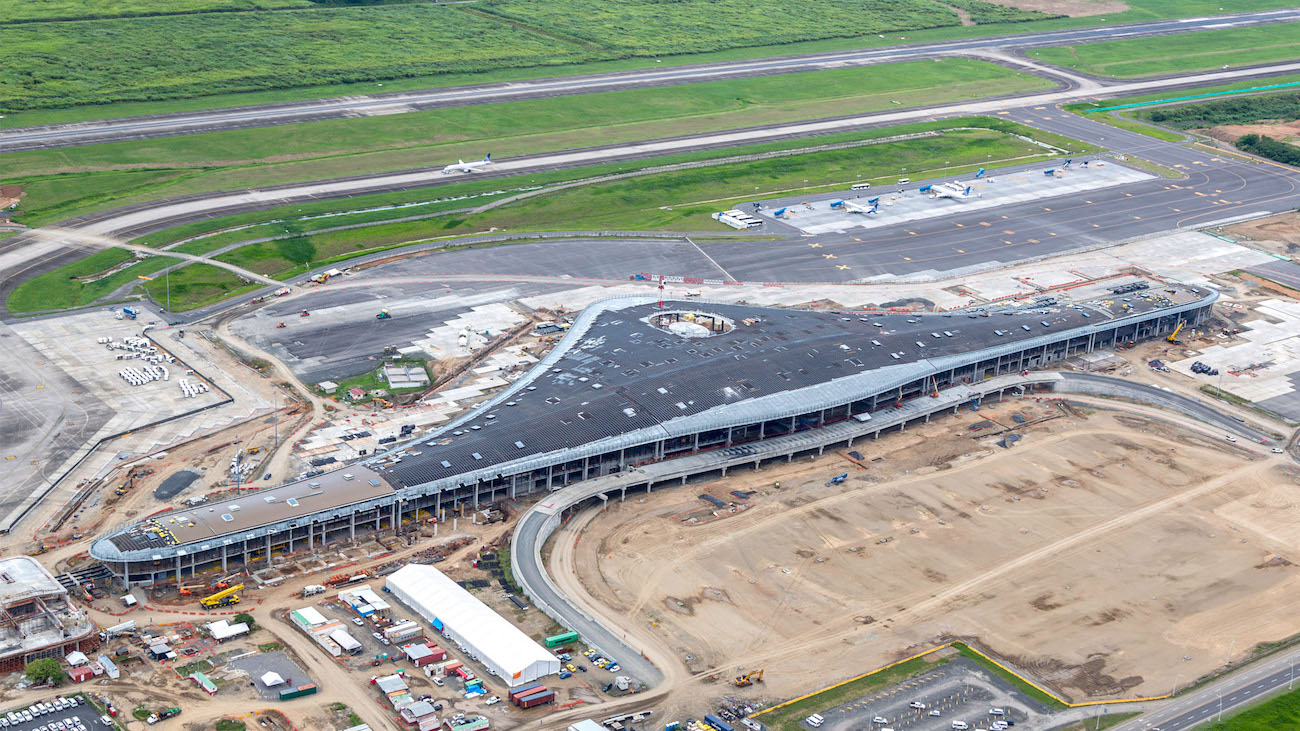 Once developed the area, Politecnica's designers focused on the concept and engineering of the system of structural components supporting the roof envelope – with their "continuously changing seriality", contributing to the achievement of the geometrical, formal and construction shape: the roof shall in fact assure the essential resistance to wind and seismic action.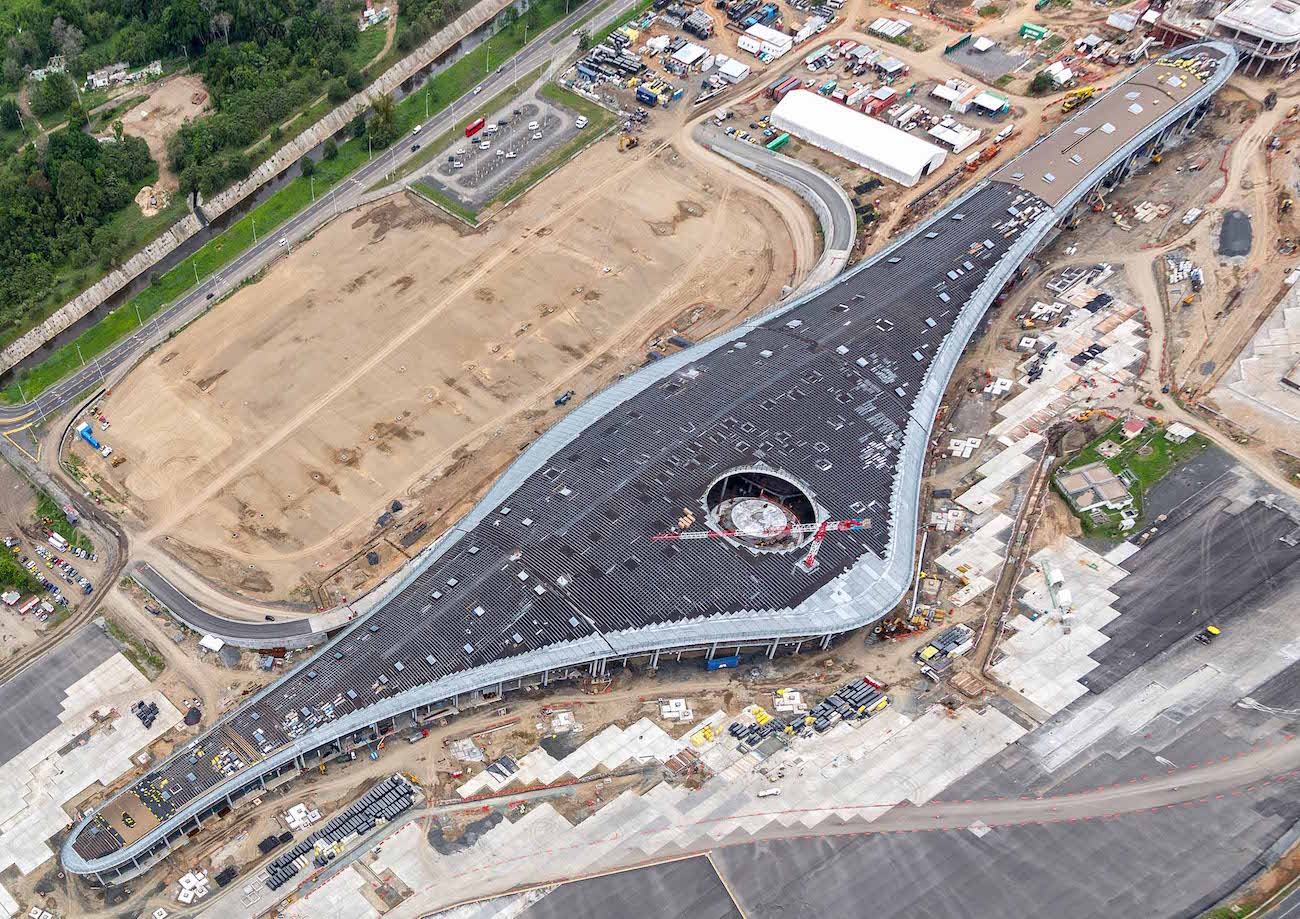 At the heart of the new airport is an open garden, planted with the trees and flora of Panama's tropical forests, visible within a curved glass enclosure.
A warm interior materials palette of stone and exposed beams complements the metallic tones of the roof and the glazed facades overlooking the landscape.
In conclusion, the new airport is designed to reflect the Panamanian landscape, with the aim to welcome visitors to the country and remove the anonymity of the typical international hub experience.