Virgo is the name of the sophisticated collection designed by Mauro Lipparini for MisuraEmme, the Brianza-based design company renowned for its bespoke production completely made in Italy.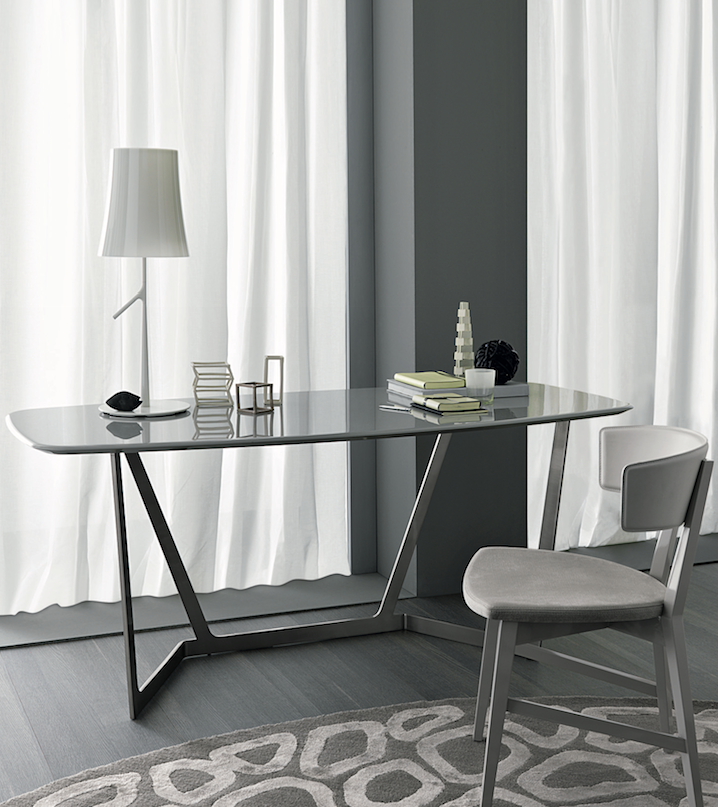 The starting concept of Virgo collection is a fork, an explicit sign, an overturned arch that strongly characterises these elegant timeless furnishings: the legs, which are fitted to the top as to lift it, go from narrow to wide; the top has a slight irregular and curvilinear form on the sides and on the corners, with a lenticular flat and soft section.
The collection contains tables, consoles and a writing desk which present a classic attitude reinterpreted in a contemporary way; finally, each element combines beauty and functionality, becoming the perfect choice for every kind of environment.