The project by David Chipperfield for new University campus in Padua
David Chipperfield Architects Milano, the Milan-based office of the studio founded by the famous architect in London, has been recently selected to design a new campus for the University of Padua (Italy), titled Piave Futura and conceived to host the school's social and economic sciences program.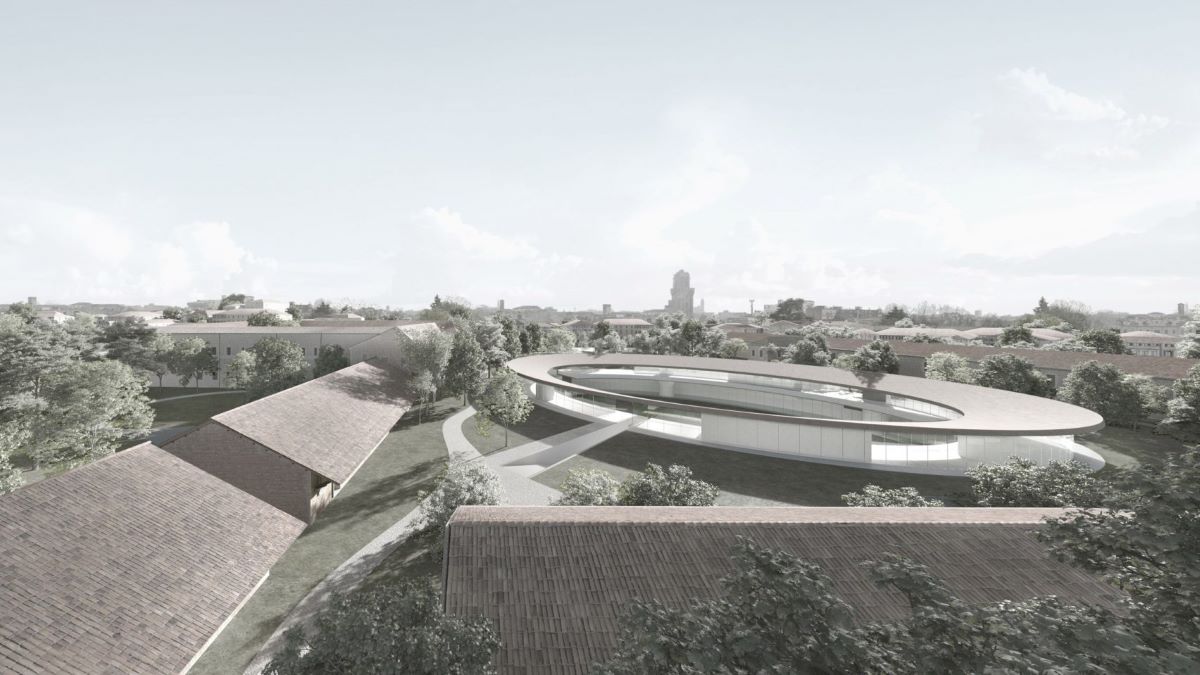 The project, developed in collaboration with engineering company Steam, involves the conversion of Caserma Piave, a former barracks that totals 50,000 square meters and includes buildings of the former Sant'Agostino convent, which have been used as part of the barracks since the 19th century.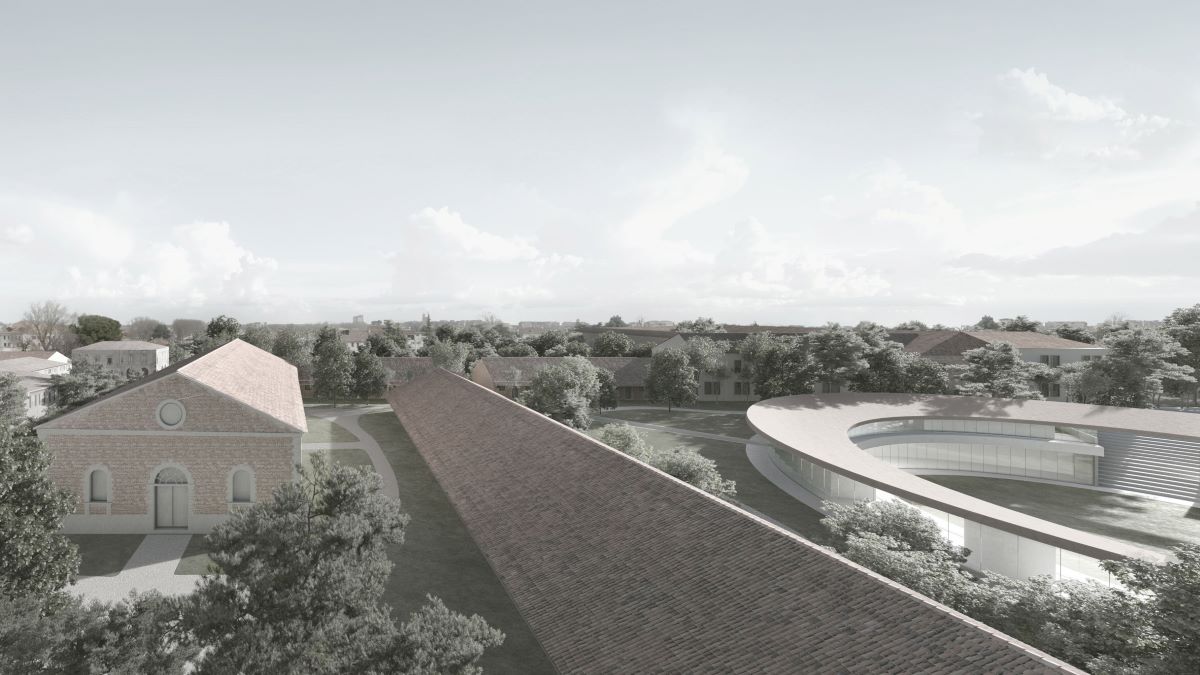 The architects propose both the recovery of historic buildings for teaching, administrative and research activities, and the introduction of a new building at the center of the campus: elliptical in form, the new pavilion sits partially underground and will serve study, catering, and conference activities.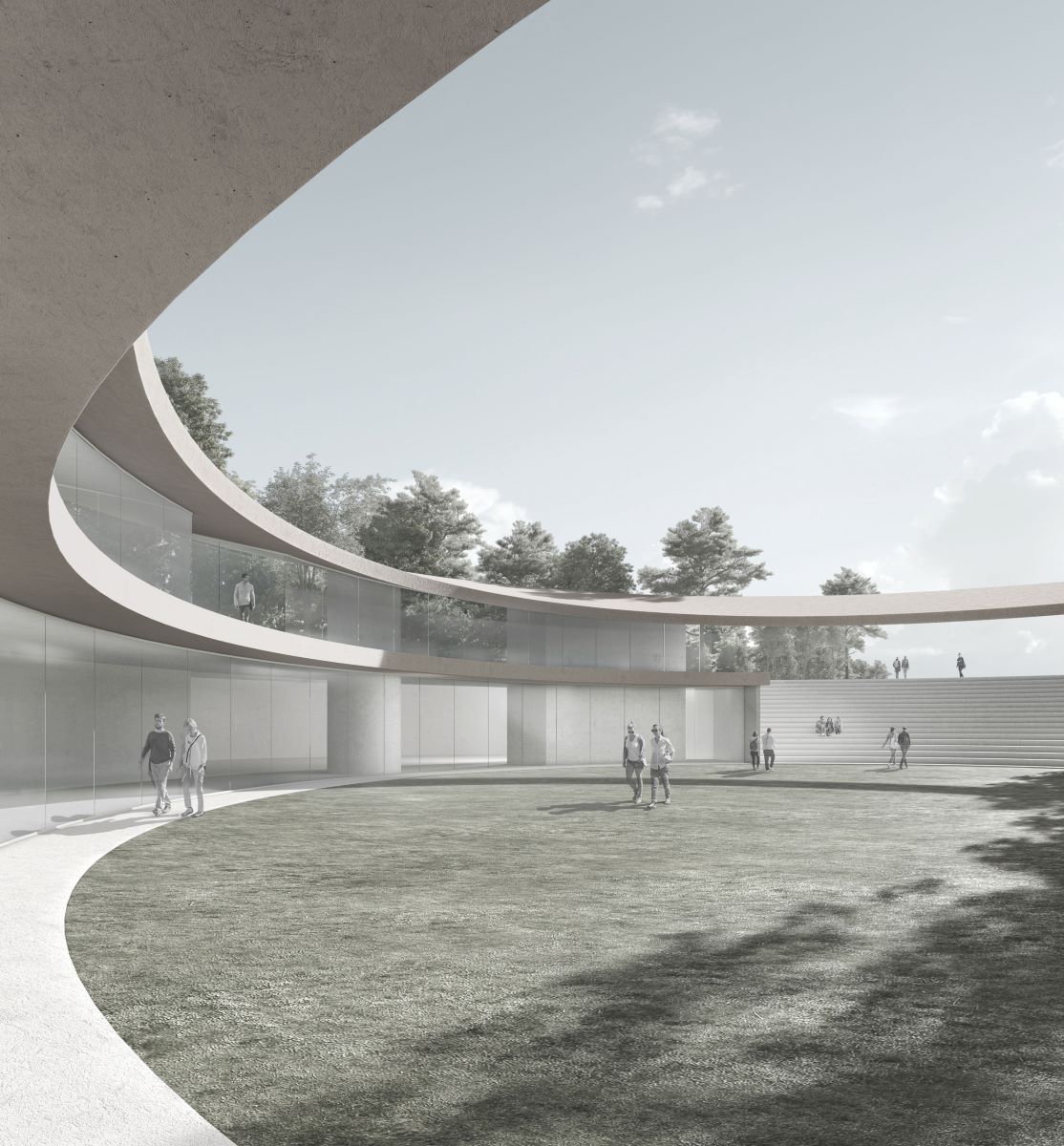 The architects explain:
"The architectural concept is rooted in the idea of a building that will serve both the university and the city, acting as a 'social condenser'. In addition, reference to the historic architecture of Padua, such as Prato della Valle and the botanical garden buildings, is a clear source of inspiration for the proposal and evident in the design."