The stadium inspired by Mies van der Rohe in Vicenza
In Travettore di Rosà, a small village near Vicenza (Italy) the local football team FCD Transvector needed a new stadium where fans could stay during the matches to support their team.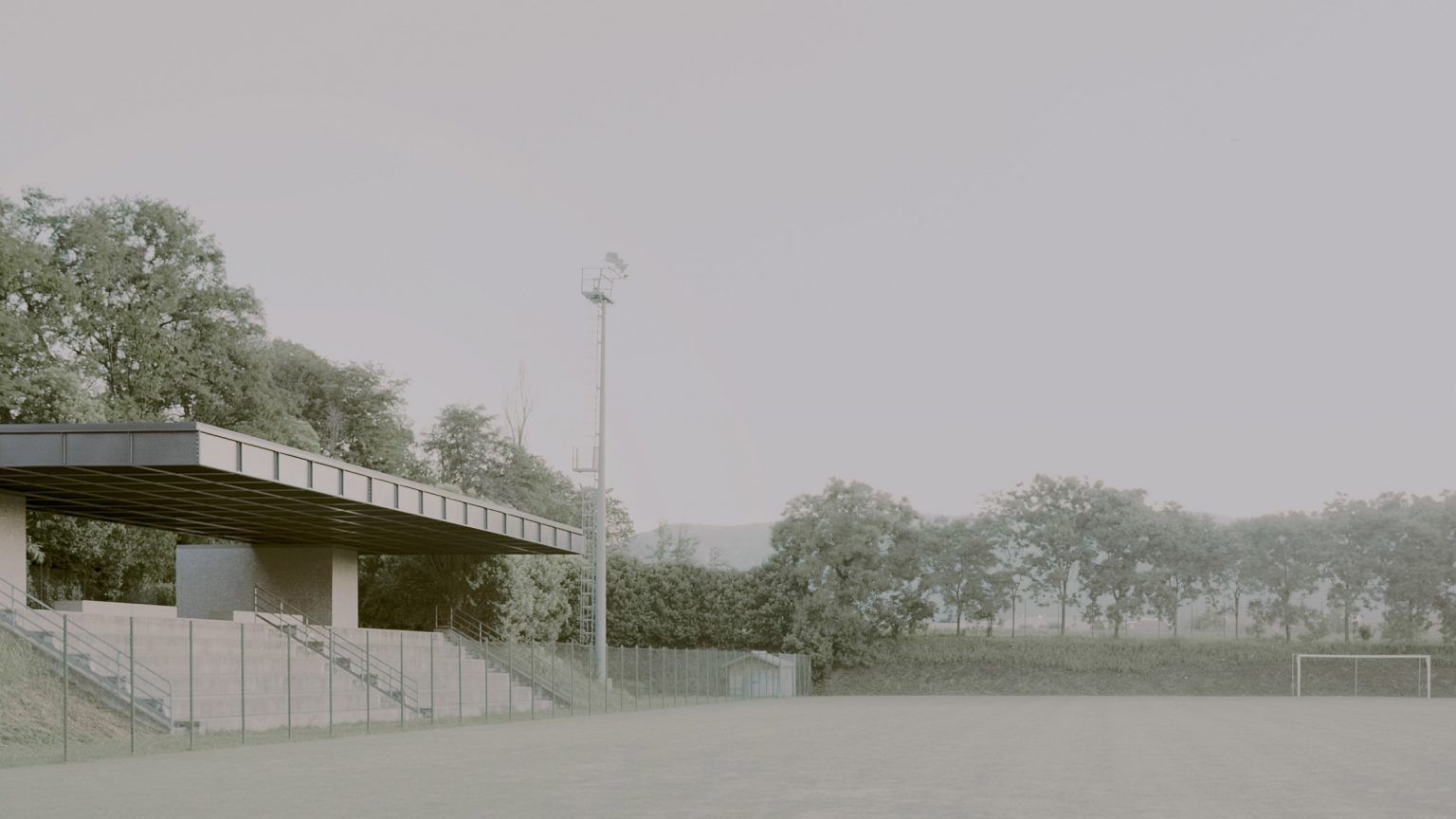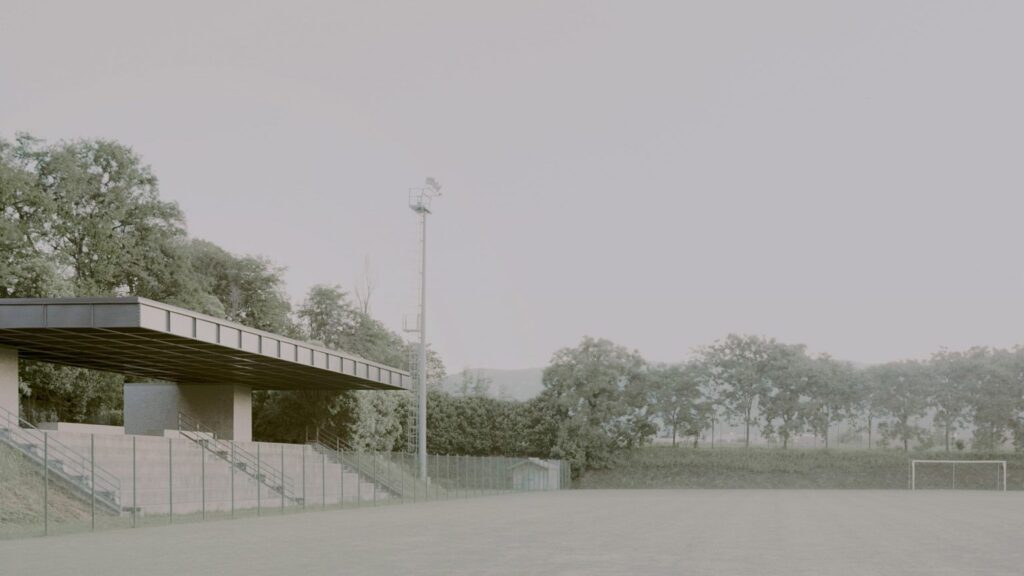 The project has been signed by Italian studio Didonè Comacchio Architects, that has created a football stadium that references the work of 20th century modernist architect Mies van der Rohe and built a shelter to cover 300 concrete seats with unobscured views of the pitch.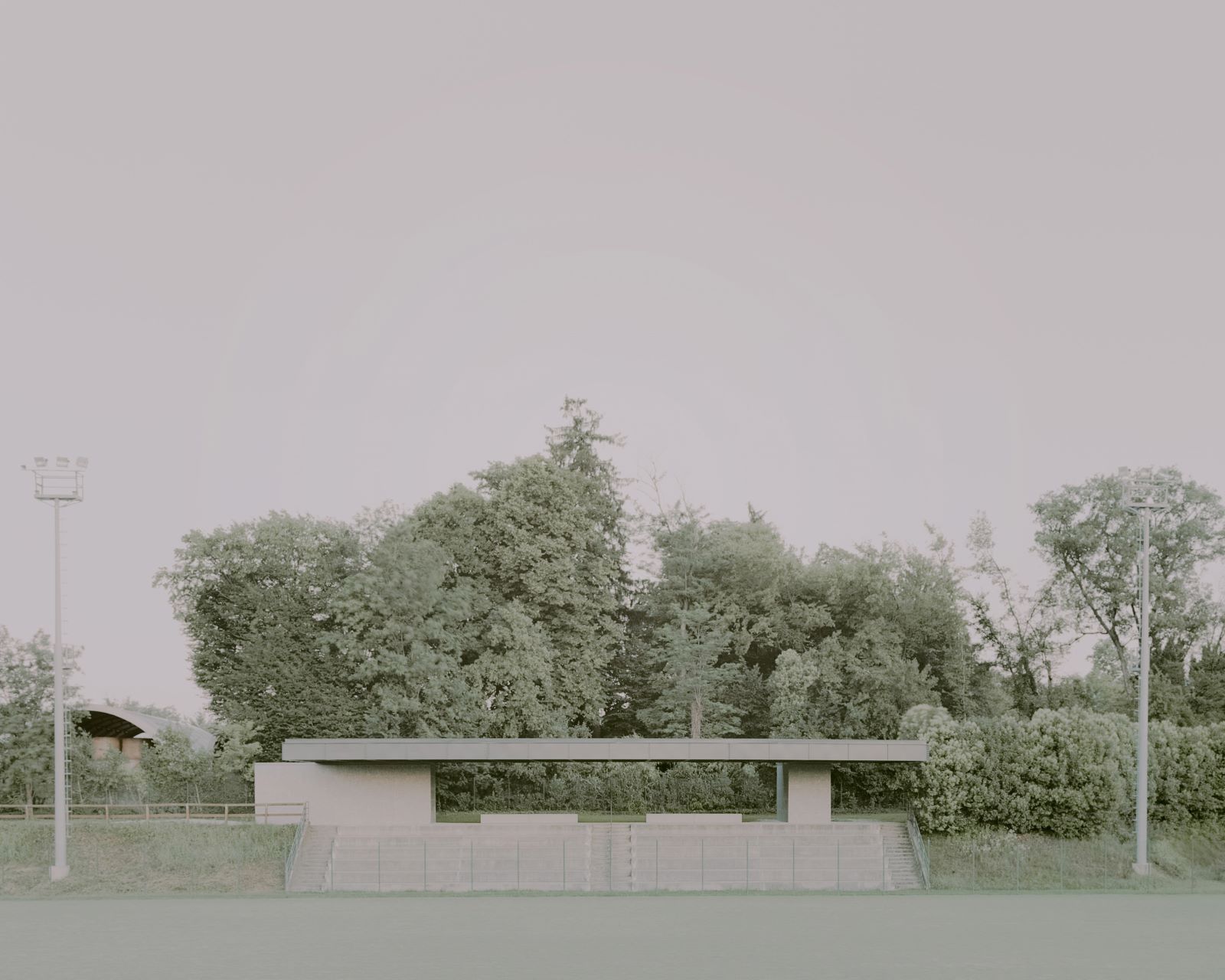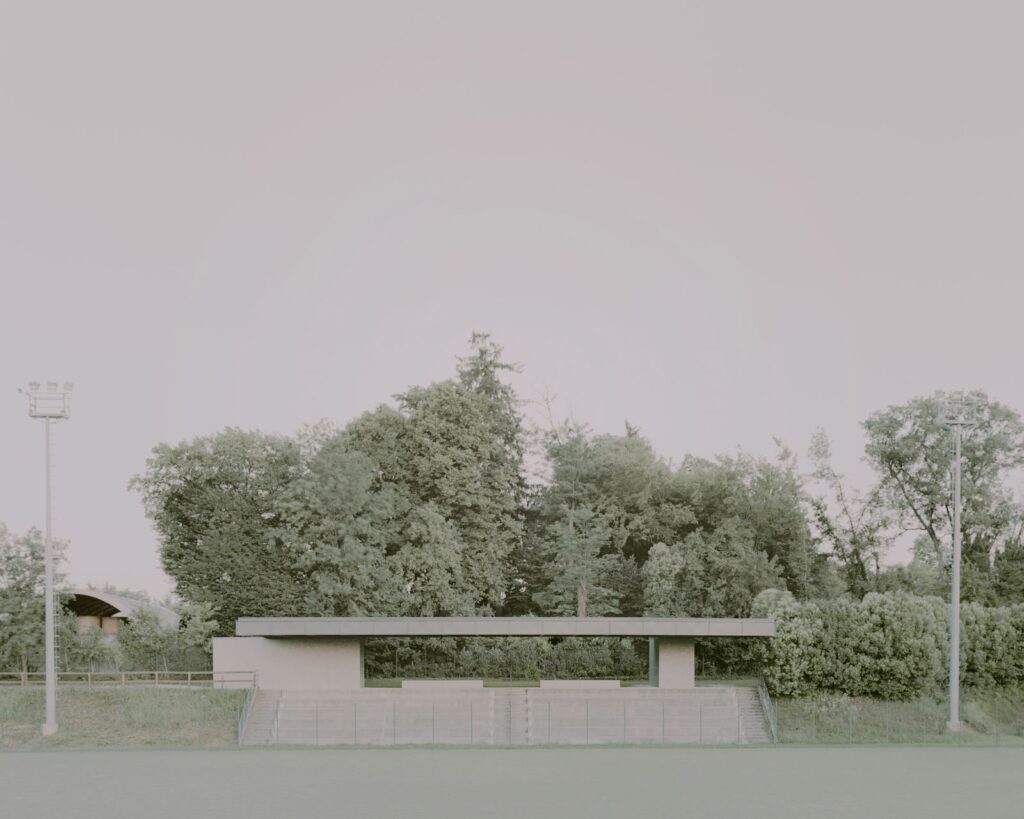 In particular, the form of the shelter was directly informed by the work of Mies van der Rohe and in particular his design for the Neue National Gallery in Berlin, starting from the typical principles of simplicity and rigorousness.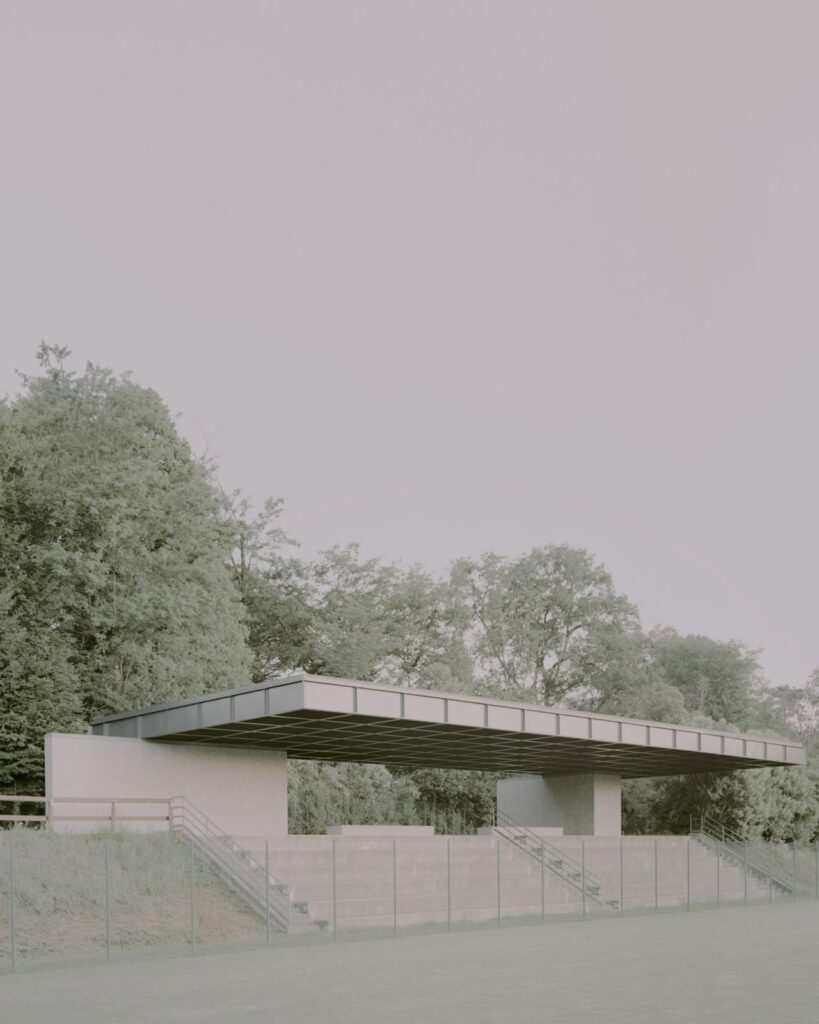 The stand is sheltered by a single horizontal steel element but its roof is placed on two rectangular concrete piers placed at right angles to each other; the rectangular, 30.5 metres long and 10.5 metres wide, roof structure is a made from a grid of steel beams that form a coffered ceiling.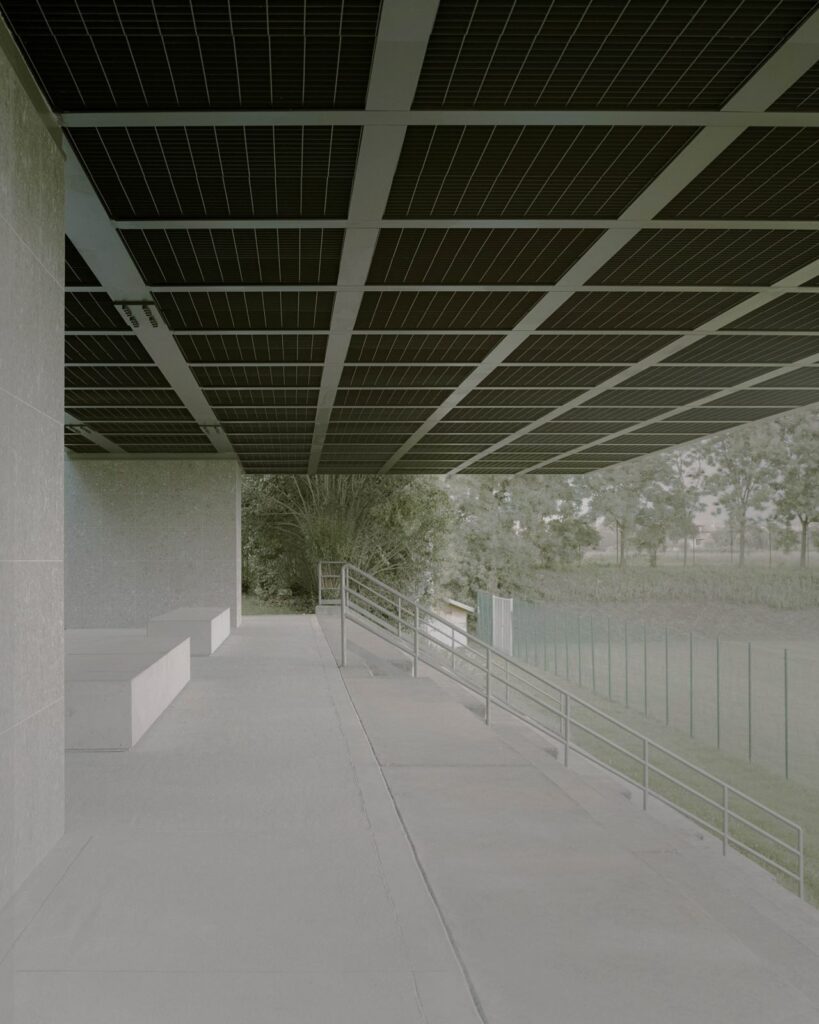 In addition, lighting is contained between the beams and covered by a dark metal grid. And the fans are ready for the show now.