Kitchen design is constantly evolving in the search for innovative materials: over the years, ARAN Cucine, has always been at the forefront of producing high quality products to satisfy both need and taste, and, among certified woods from sustainable forests, PET, LPL and HPL laminates, solid surfaces or St. Steel for an impeccable hygiene, today the Grès stands as one of the most efficient choices.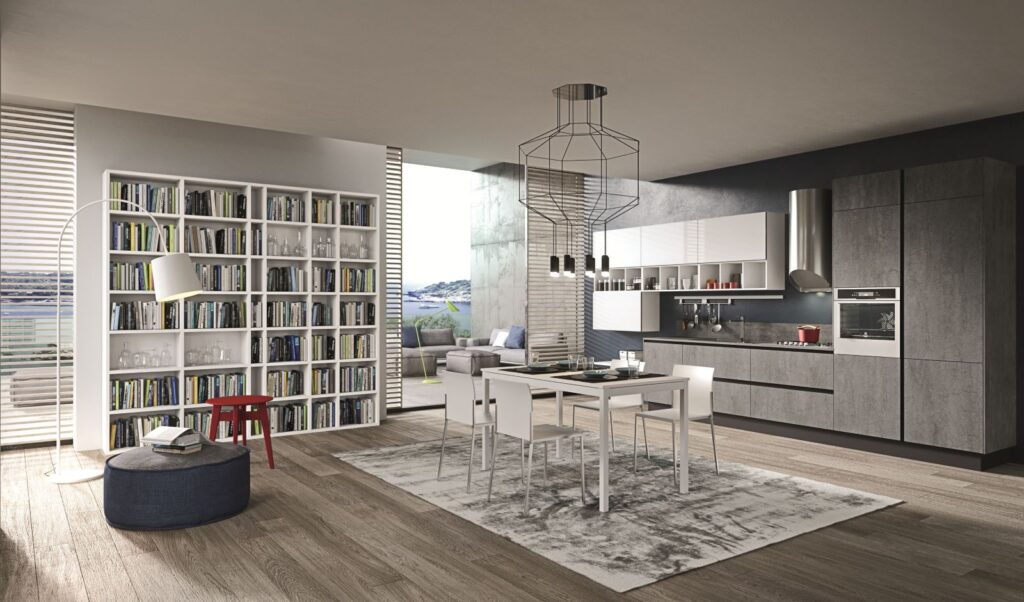 A great example is the Bijou composition in which the stoneware is used not only for the countertop, but also for the cabinet doors: thanks to its low porosity stone is highly resistant to water, moisture and dirt, it is also resistant to scratches, changes in temperature and color, so it gives both a practical and aesthetic impact.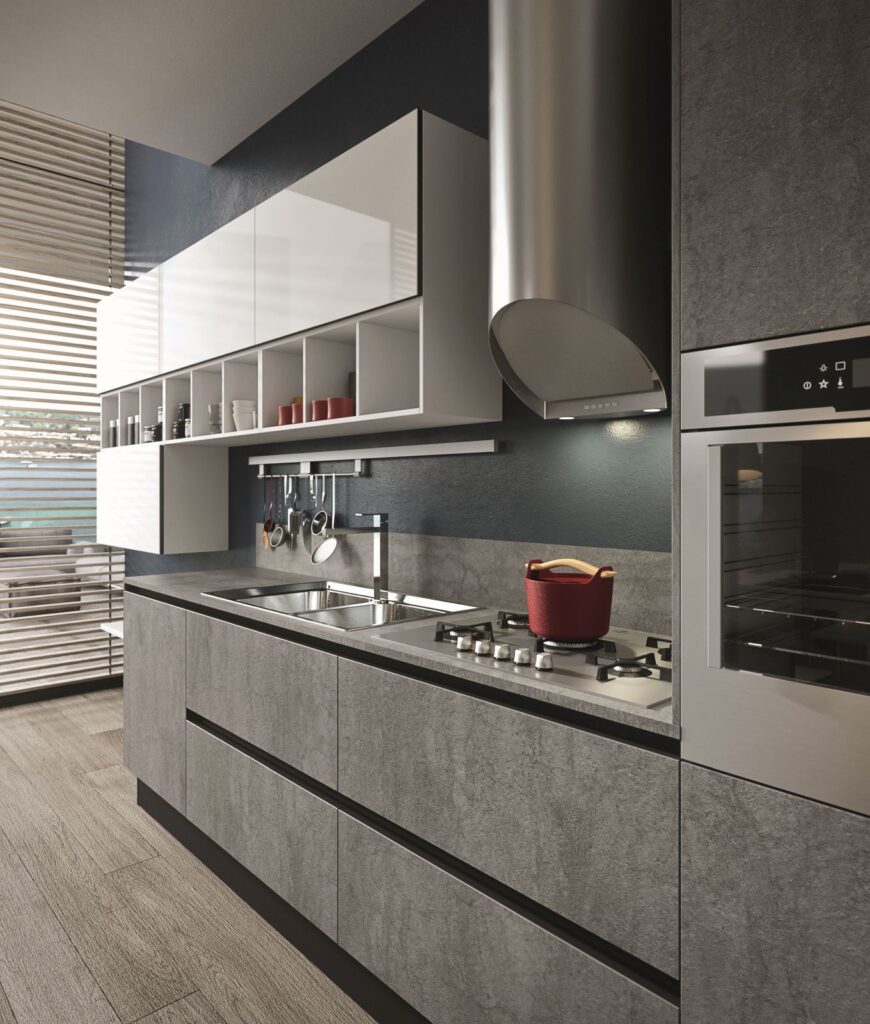 In particular, for the Bijou kitchen has been chosen Gres Pietra di Savoia Grigio and thanks to its "stone effect" is the key to a new style twist, combining industrial, rustic and modern: the wall units combined with white glass doors and open shelf units in a matt lacquer finish (Bilma Evo) enhances the soft chromatic tones giving a contemporary design shade for a beautiful and functional kitchen.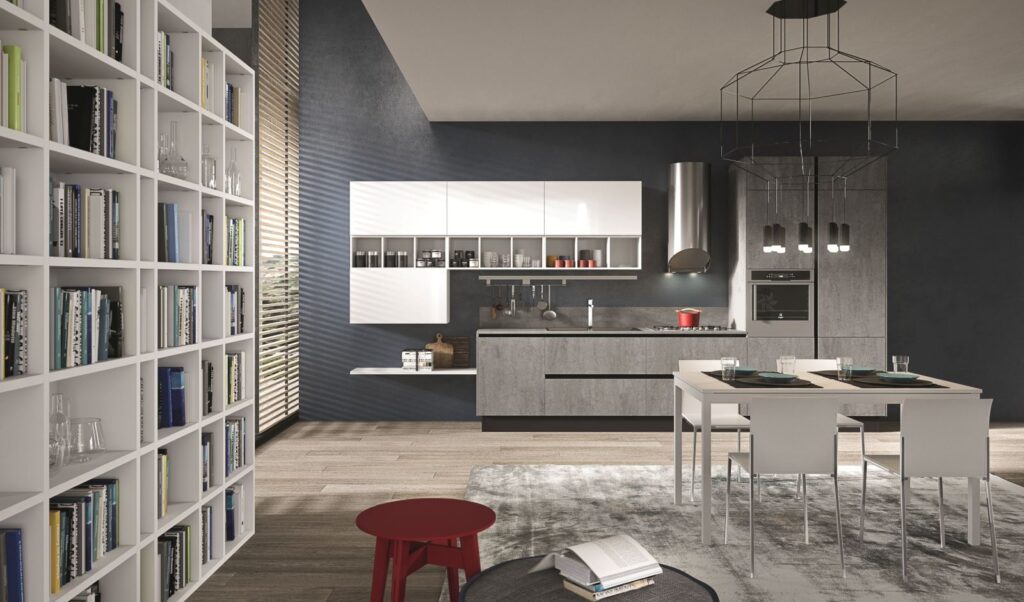 Finally, the bookcase in PET matt finish, can be customized and completes the project, creating a sense of continuity with the living and dining area.