Stratasys for Elkus Manfredi, Pushing the Boundaries of Architectural Design
Elkus Manfredi Architects is one of Boston's top architectural firms and with its team of 285 creative thinkers it tackles high-profile projects for clients around the world. For this reason, it is constantly looking for technologies that can advance the design process and provide a high level of service to its clients.
Elkus Manfredi traditionally outsourced its models to model making shops and this process involved a significant amount of back- and-forth communication between the designer and the model maker; that, paired with the reality of tight project timelines, meant the design team couldn't explore as many design paths as they hoped.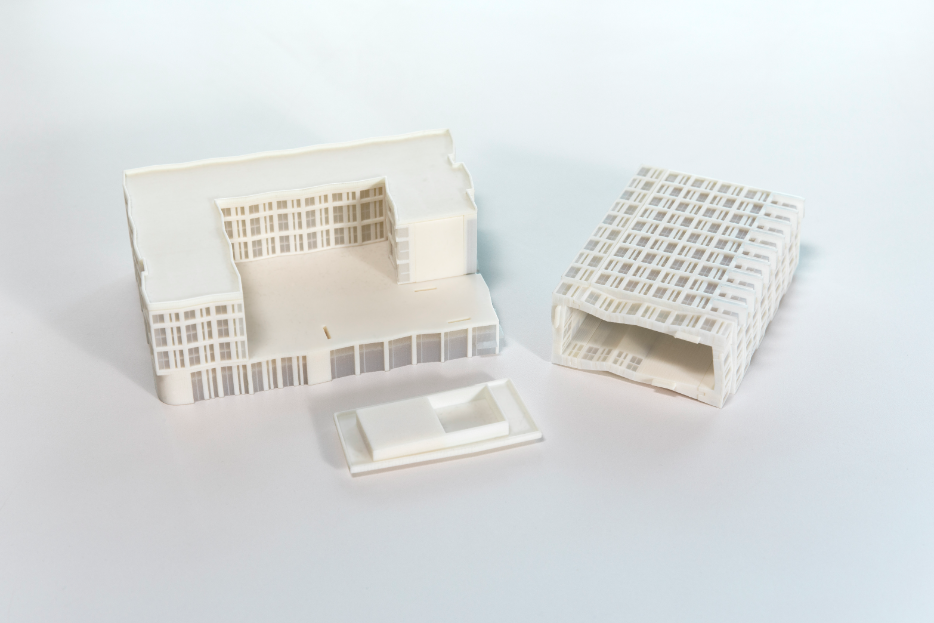 As with any challenge, Elkus Manfredi sees opportunity, and so it turned to technology — specifically 3D printing — which opened the door to new design possibilities; when they started looking for a system, reliability, quality, repeatability, speed, cost and user experience were all deciding factors – and Stratasys ® 3D printers checked all the boxes.
With this new technology in place, design teams were able to hit the ground running — quickly transitioning from 3D printing simple forms like cubes and spheres to testing the limits with building forms, complex geometries, details, sculptures and spaces.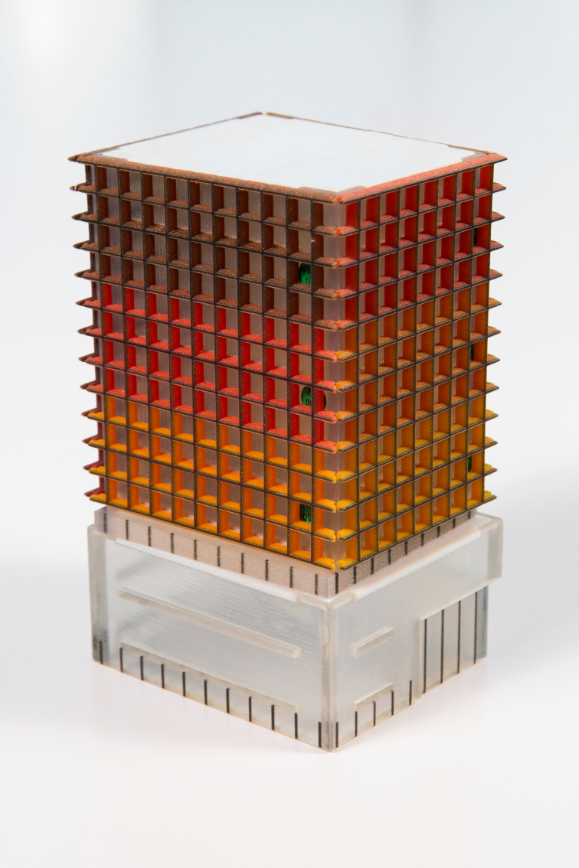 3D printing also became a powerful tool for conveying design intent while maintaining the quality and control of the output during the design iteration process. Thomas Carrier, Director of Fabrication for Elkus Manfredi, explains:
"We had all the tools at our fingertips to design and make models in-house, which reduced our efforts in planning and executing our projects. And we could suddenly get a lot more high-quality output than ever before. As designers, we want to bring our client's vision to life, and we want to achieve  this through 3D printing. I think it enriches the conversation and collaborative spirit of design. Now we get to show them things they've never seen before during the process."
Today, Elkus Manfredi has fully embraced 3D printing. And with the addition of more printers, it continues to test the boundaries of the technology while exploring applications of interest such as color: new, photorealistic models better communicate the look and feel of projects to clients.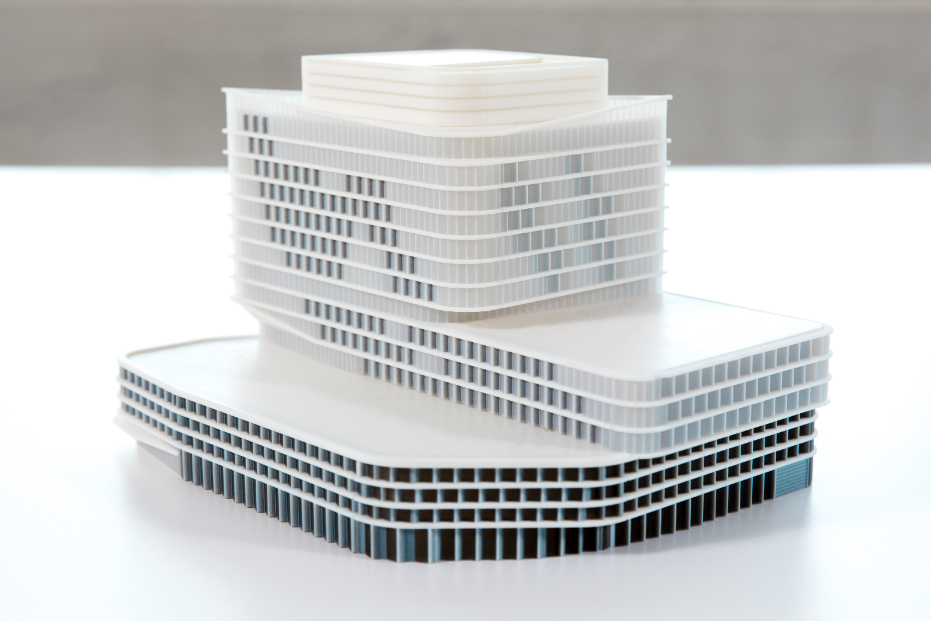 The designers are also able to take a more modular approach to 3D printing, allowing them to be more responsive to changes: for example, they can simply print new exterior options for  the model buildings instead of reprinting the entire model.
Additionally, designers have been exploring Stratasys 3D printing to visualize complex, subterranean spaces and, beyond designing high-end models, Elkus Manfredi has also discovered a way to  mimic other fabrication processes in the built environment using 3D printing, closing the gap between design intent, approvals and final fabrication.
"We think we might be addicted to 3D printing," Carrier added. An addiction named Stratasys.