Arper furnishes the new EF office in Zurich
In the heart of Zurich a new EF – Education First office was recently inaugurated in the former Swiss Stock Exchange Building.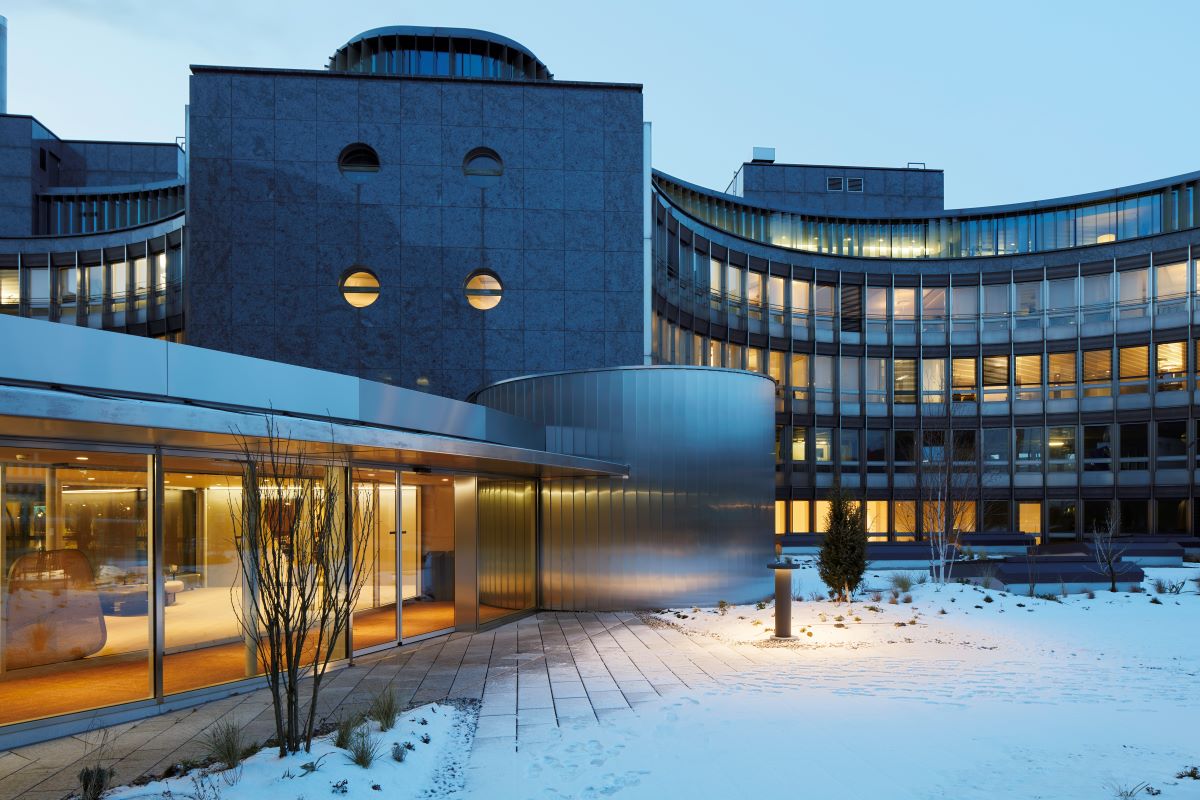 The interiors have been developed by EF Architecture and Design Studio, which converted a behemoth massive granite building, built in the 70s and 80s, into a light-filled open plan office: this should feel welcoming, comfortable and should allow all users to be productive yet flexible at the same time.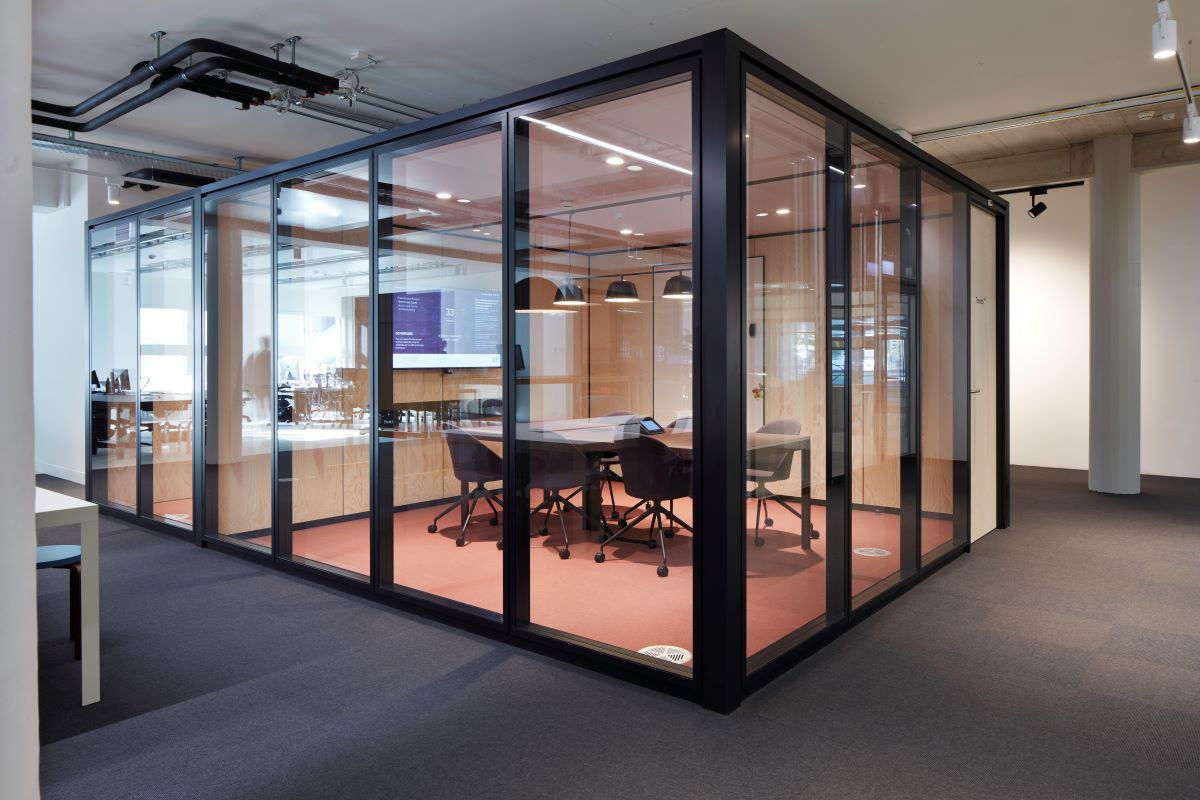 Design is at the core of EF, a tool with which to share the brand's values: this is the reason why Arper's collections Cross, Kinesit, Steeve, Zinta and Cila were selected for their geometric and aesthetic qualities, as well as their respectful and warm design.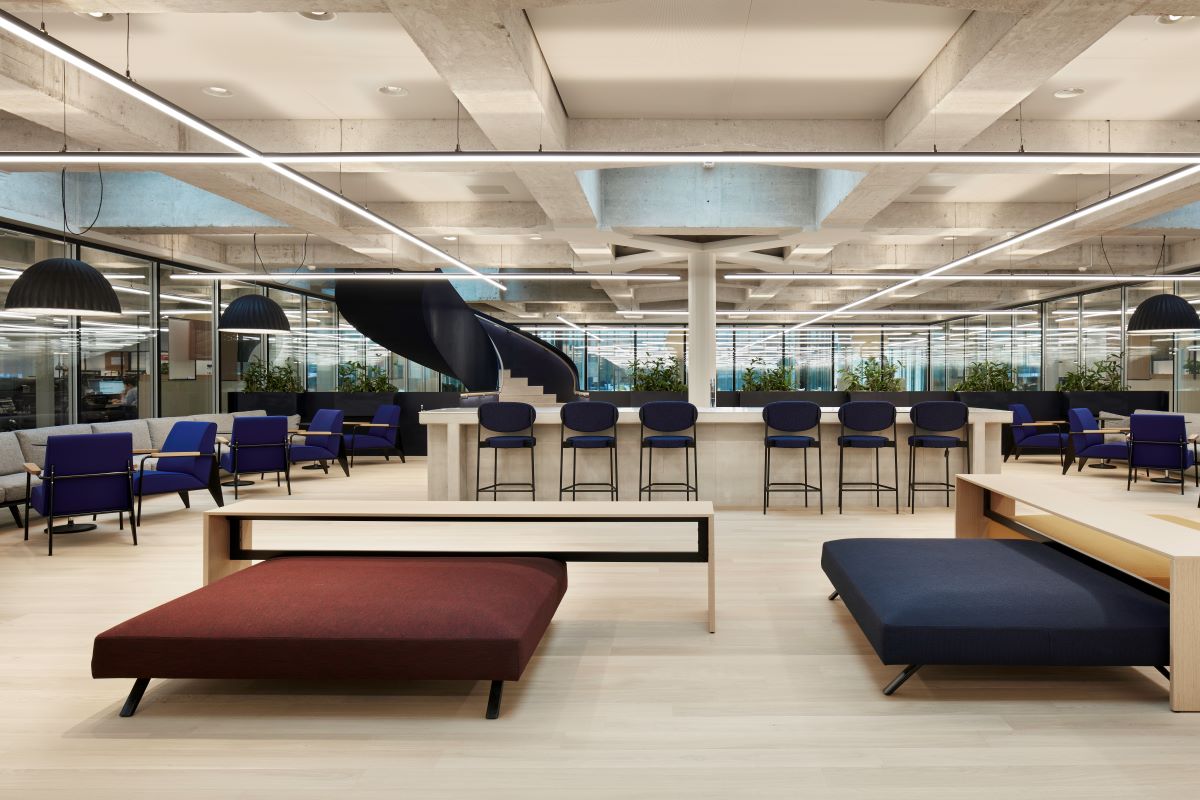 The designers explain:
"What makes a great workspace is changing. Our demand for public spaces is the same demand that we place on the private ones. Therefore, we think that there needs to be a softness to it. There needs to be a considered design. There needs to be a warmth to that approach."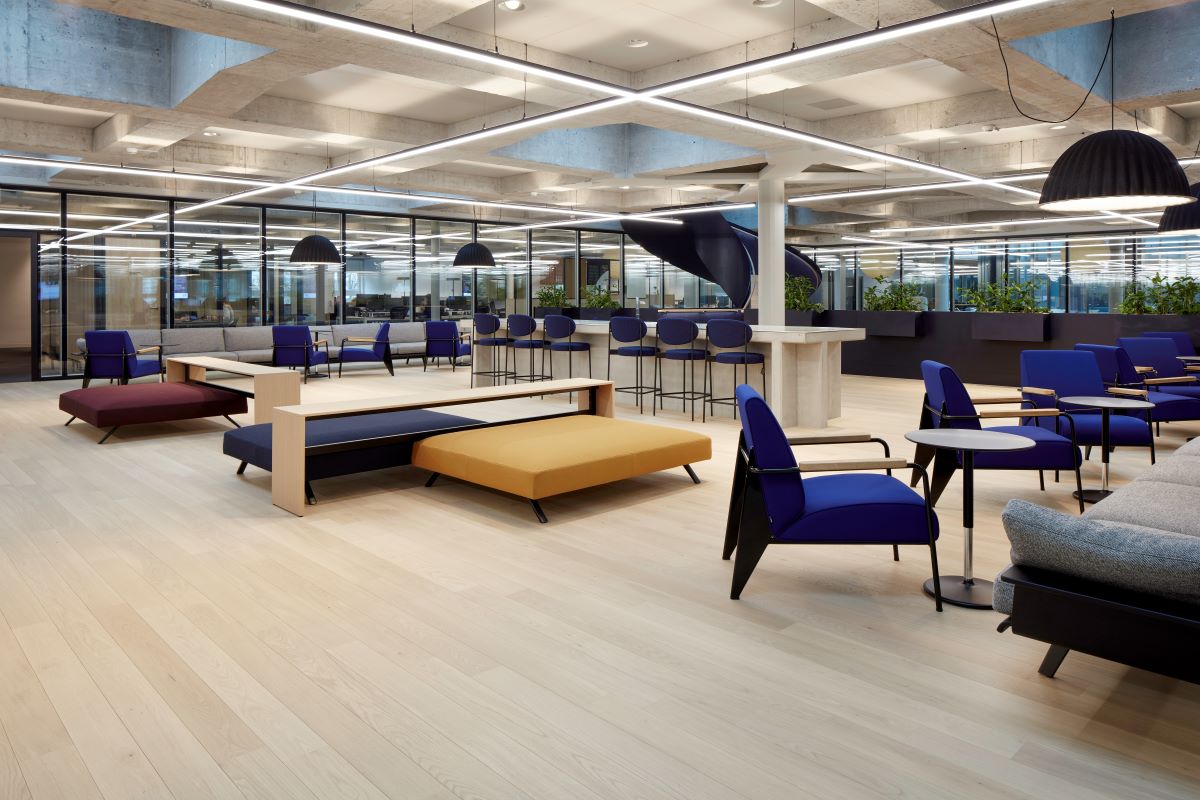 In particular, for the furnishings of these hybrid spaces have been selected the Zinta and Kiik modular seating systems, which perfectly integrate with the height adjustable Pix tables, offering all the versatility needed for a multi-purpose space dedicated to education.
Photography is by De Pasquale Maffini.