BE WATER Lamp is the name of the new kinetic linear and modular, decorative LED wall lamp designed by Fernando Correa to inaugurate WAW COLLECTION and proposed in four different chromatic variations, inspired by the four essential elements of nature (Water, Fire, Air, Earth).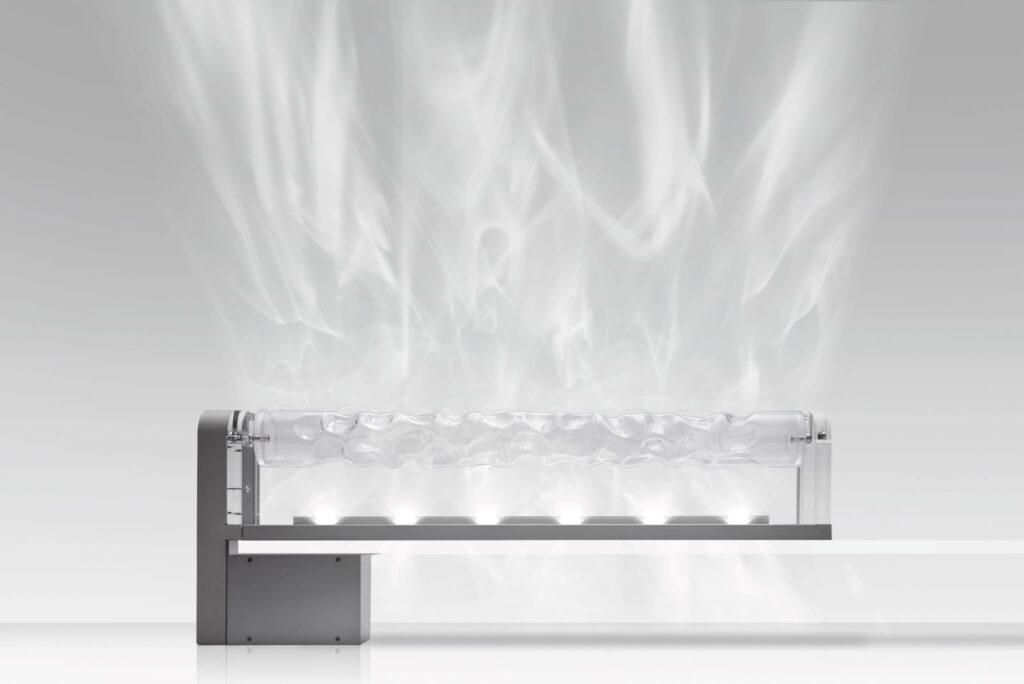 Characterised by a moving light effect emitted by a hidden body, BE WATER Lamp is made by hand by Italian artisans with the use of carefully selected materials and fully represents the storng emotional charge of WAW COLLECTION's design objects and furnishings.
The light emitted by the lamp is refracted through a deformed glass cylinder which, rotating on its axis thanks to a motor, projects upward fluctuating flares of light in continuous movement, that reminds of water without its presence.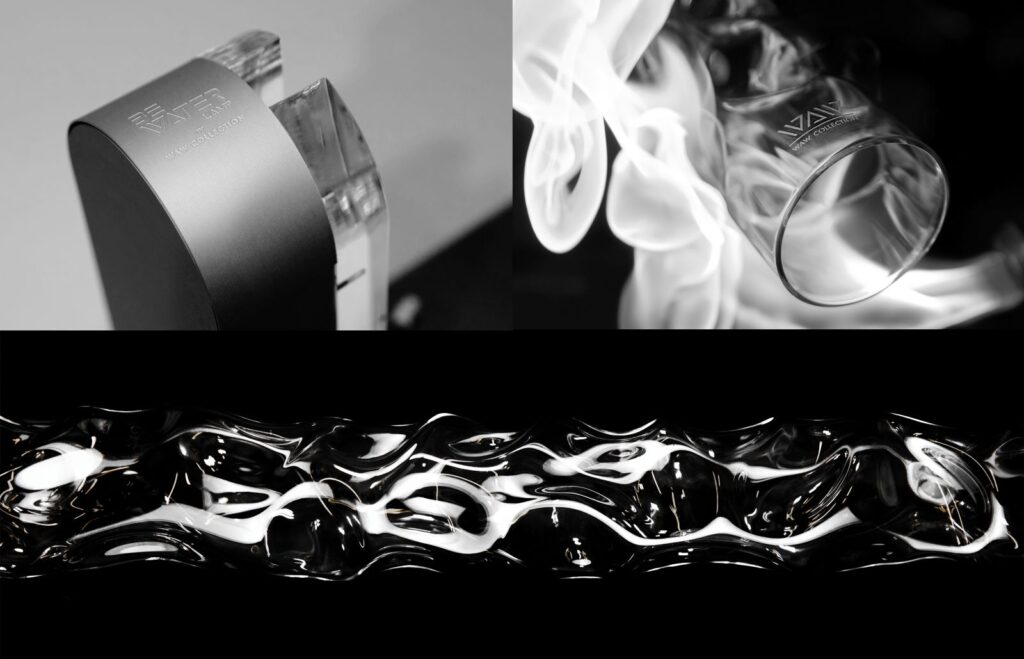 The lamp consists of a motor block unit, from one to five anodized aluminium base modules with the light source, and its correspondent borosilicate glass cylinders with an irregular surface; to create the desired effect, it is necessary to insert the lamp inside a luminous groove grazing up the wall or behind a piece of furniture, leaving only the moving light visible.
The shaping process of the glass cylinder, the constitutive element of the lamp, is completely handmade and this determines the uniqueness and unrepeatability of each individual module; in addition, thanks to an accessory filter that can be applied directly to the light source, the original effect of BE WATER Lamp changes and creates an atmosphere with ever-changing emotional characteristics.
Each natural element is also represented by an exclusive room fragrance and by a collection of suggested relaxing musical pieces to promote a totalizing multisensorial experience.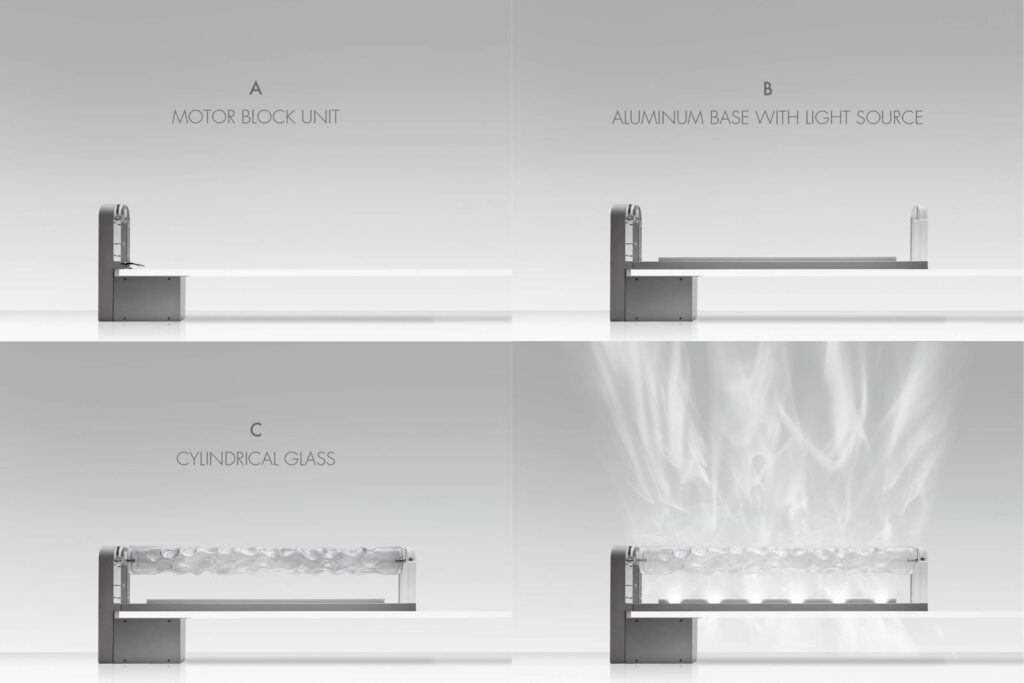 BE WATER Lamp, with its chromatic variations BE FIRE, BE AIR, BE EARTH, is suitable not only for residential spaces but also for the world of wellness, hotels, restaurants, reception and waiting areas in public spaces, as you can see in WAW COLELCTION Milan showroom, in the heart of Brera Design District.
Thanks to this lamp, every space is transformed into a window on the outside world, which invites contemplation and meditation in an ultra-sensory environment in which light and its suggestions are the protagonists.
Winner of both the German Design Award 2021 in the Excellent Product Design – Lighting category and the RedDot Award 2021 in the lighting design category.