Bellagio is the name of a picturesque town on lake Como, where magnificient villas are surrounded by luxuriant gardens: the same name was chosen for the new ARAN Cucine kitchen, which mixes that unique inspiration with the welcoming atmosphere of an old countryside farmhouse, marked by semplicity or tradition.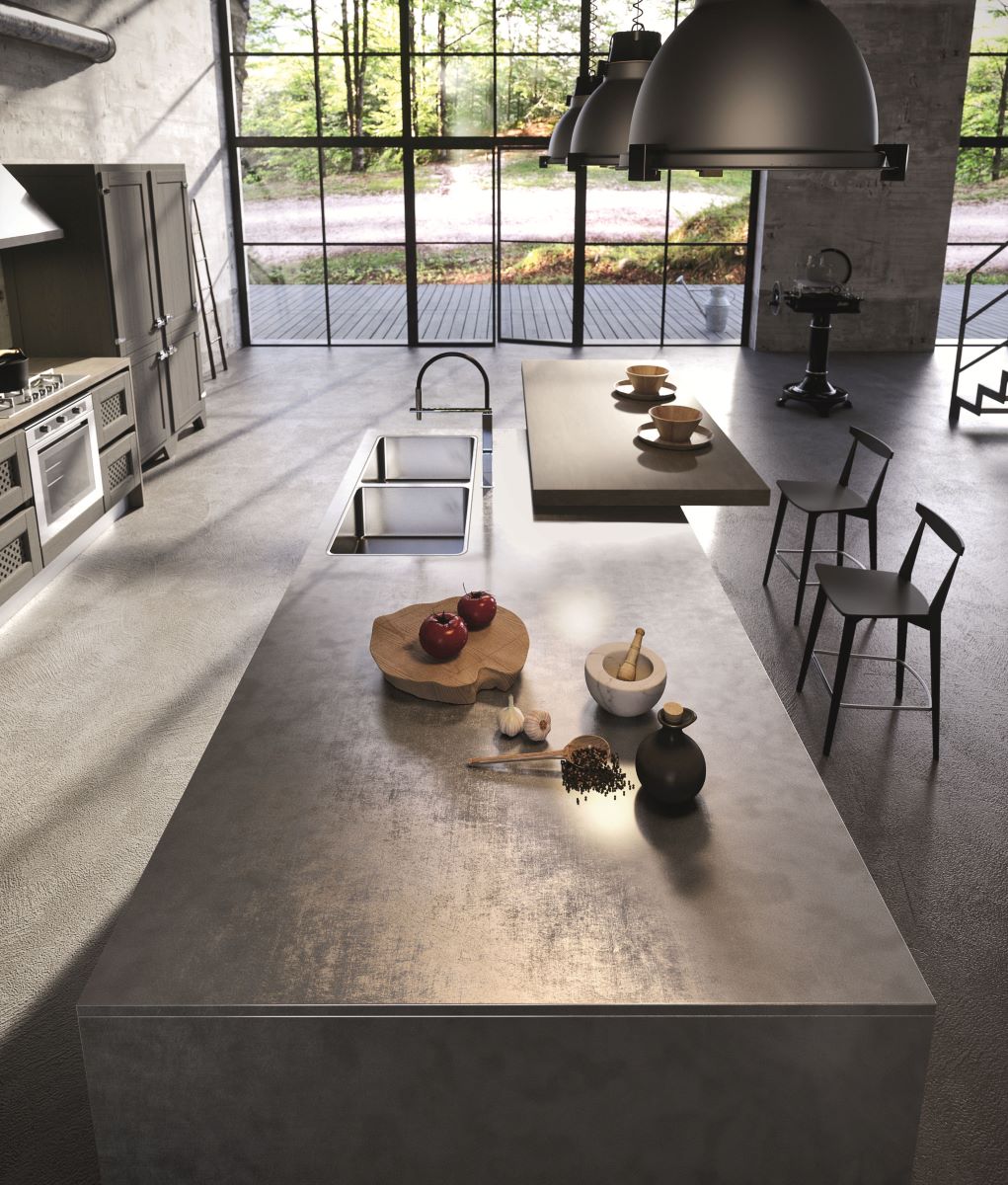 The kitchen, in fact, is composed of a series of elements in a perfect balance between classical and contemporary style, sometimes even industrial: the result is an essential composition, enriched with precious details.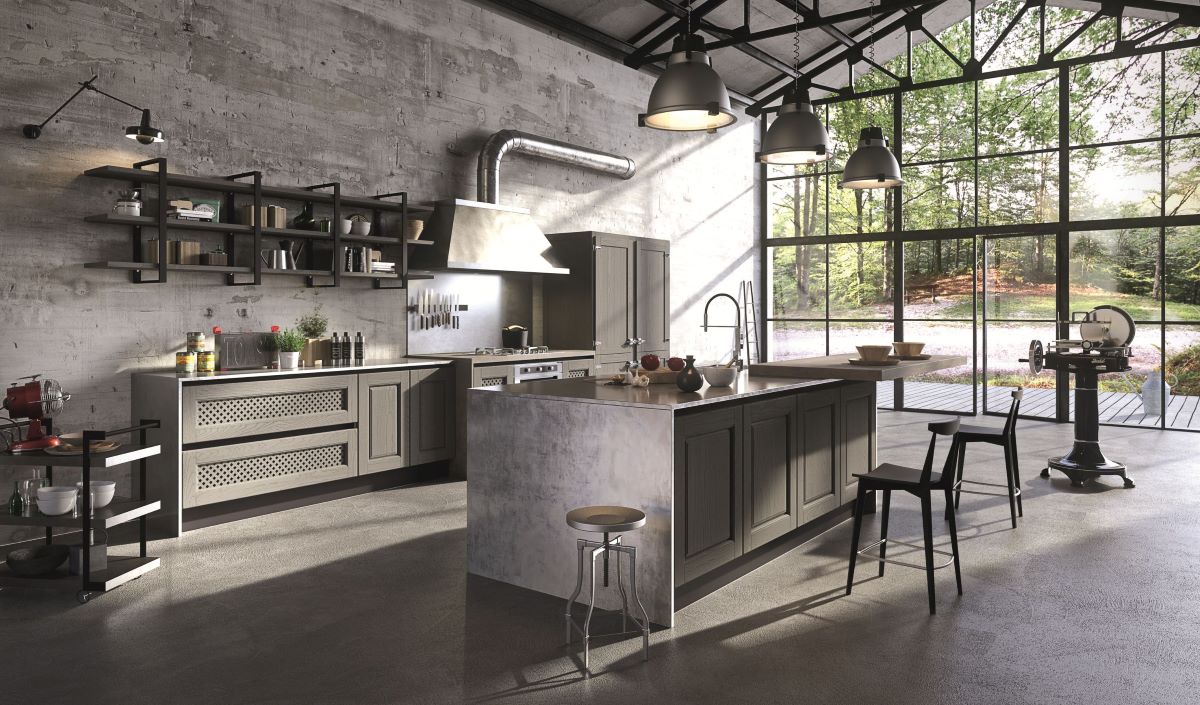 The doors are a clear example of this: the solid wood door frame and the veneered rosette in ash wood characterize the doors of the central island; the ones of the wall system's drawers always have solid wood frame, but with a handmade grate.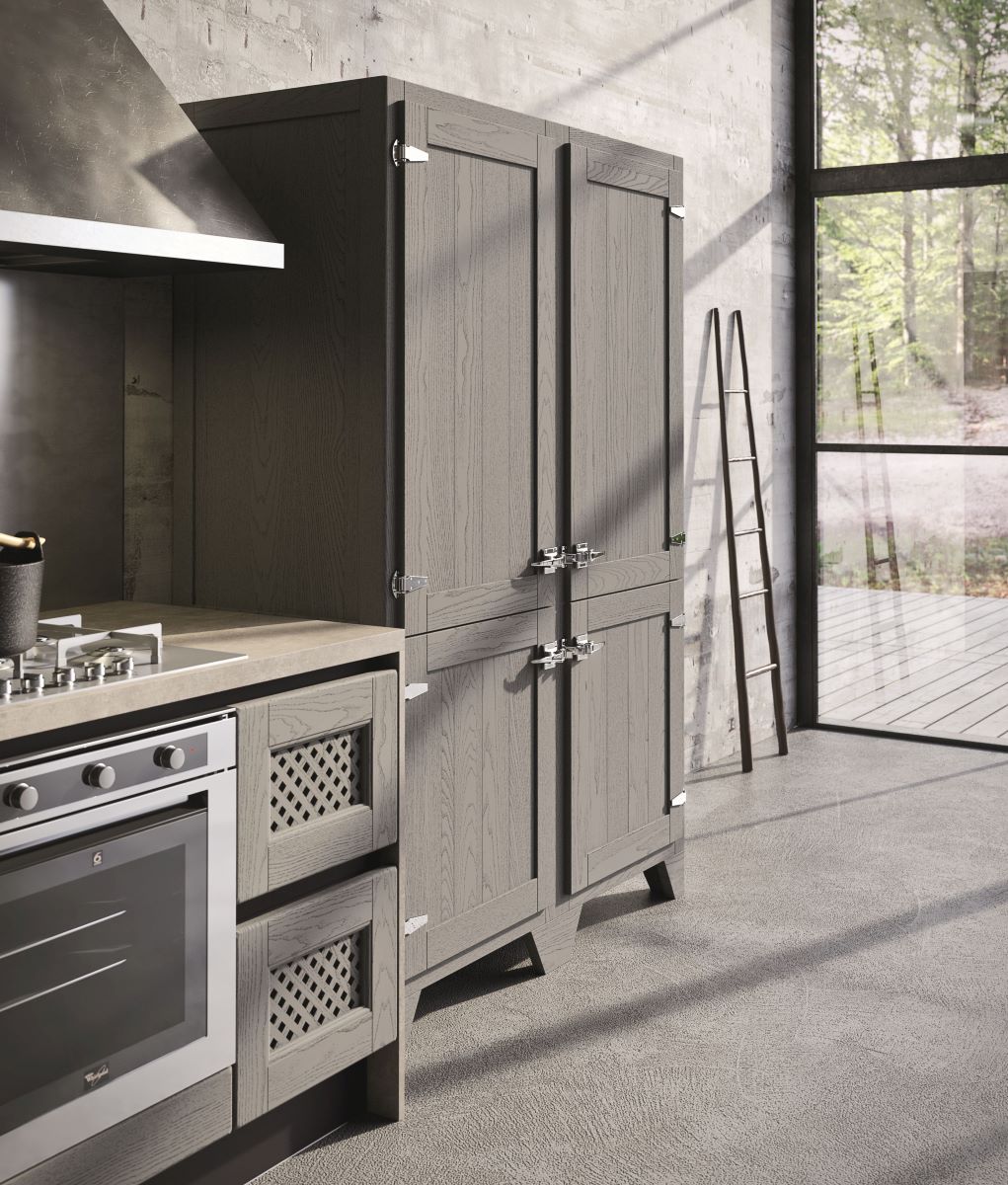 While wood craftsmen create interlaced patterns giving the composition a more traditional and vintage look, on the other hand the stainless steel worktop and Officina hood, with square chimney in solid lacquer metal effect, surely adds an 'industrial' touch.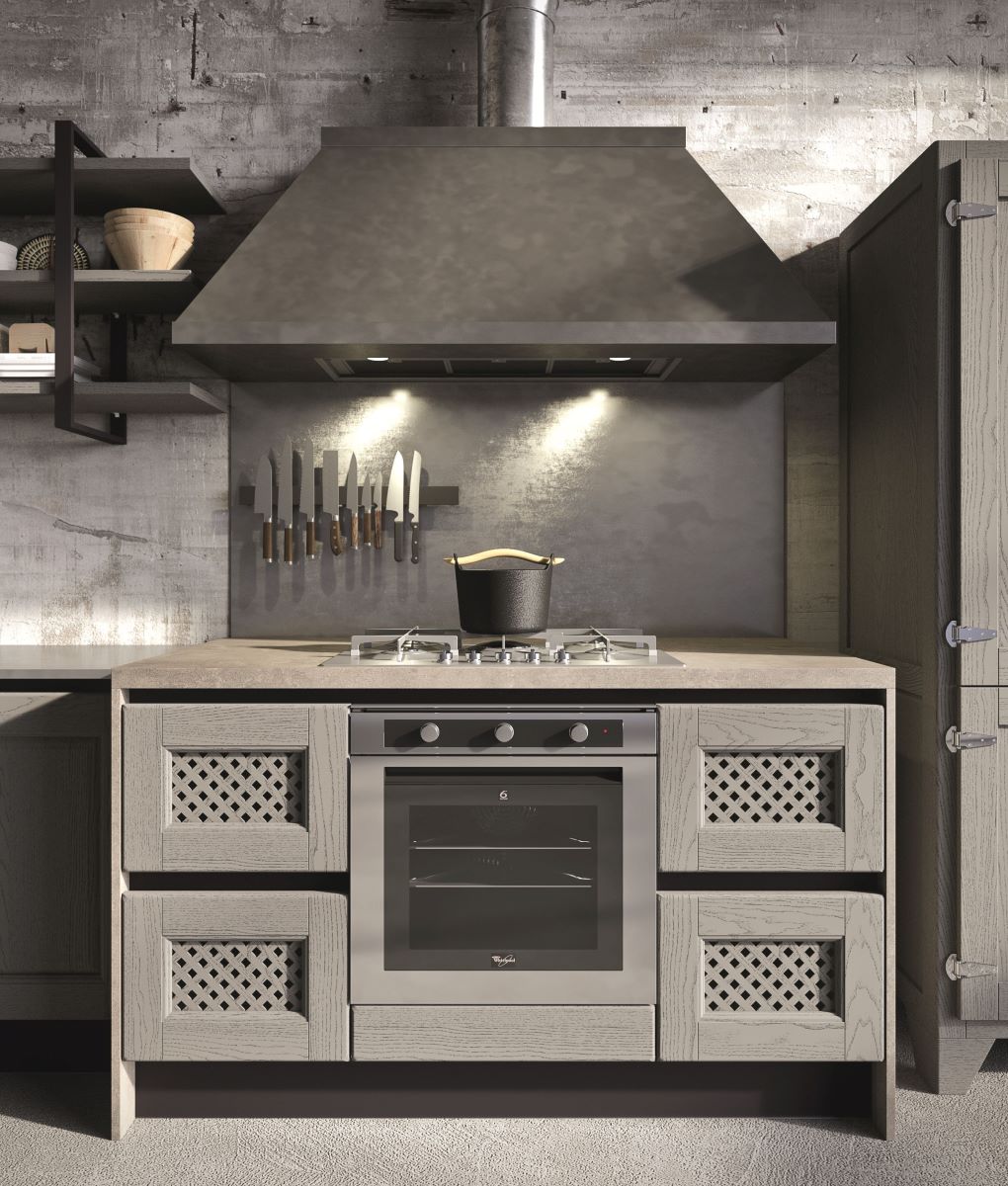 Other element characterized by the perfect combination of different styles is the so called stipone: a "wardrobe" with four slatted doors and four interior shelves, which can be used as kitchen pantry or to hide 300 l built-in refrigerator.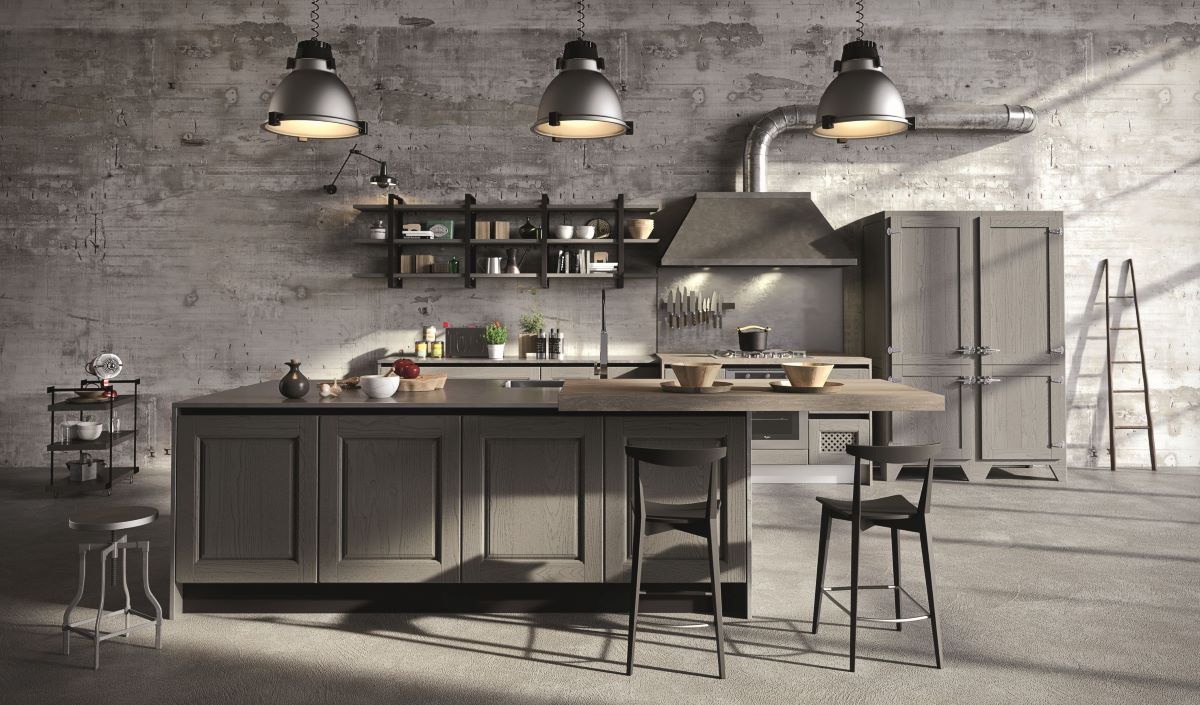 The chrome plated steel handles are unique as well; they look like those antique ice-box' handles, not only for its design but also for its squeaky noise, usually heard when the door is opening or closing; besides, in order to meet the most contemporary and minimalist trends, the shelving system with Fil metal frame becomes a perfect open storage system.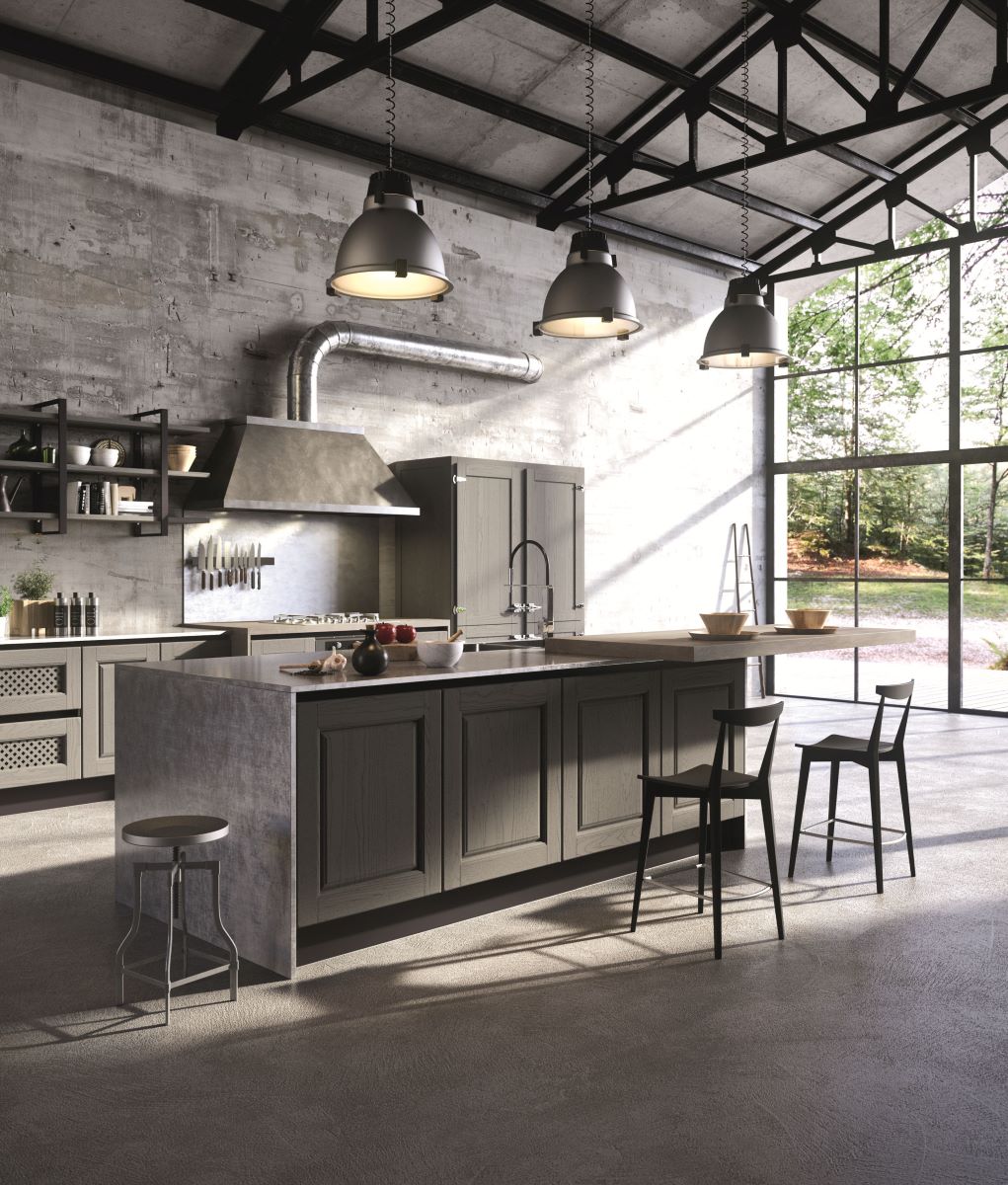 In addition, the aspect of conviviality is a fundamental value and this is the reason why a large wood snack bar unit, connected to the kitchen island, provides the appropriate space to have breakfast, lunch, dinner and the perfect setting for sharing moments.
Finally, the kitchen is available in many finishes and with customisable details and accessories, in tune with ARAN Cucine's ability to realize collections suitable for any taste and need.