Casilda Daybed, the oasis of peace by Ramon Esteve for Talenti
In summer, if well designed, the outdoor space can become an oasis of peace to escape from everyday life.
Talenti, the world's top brand in the high-quality outdoor sector, presents, for the first time, the completely new Casilda Daybed signed by the acclaimed Spanish designer Ramon Esteve and conceived to become an integral part of the award-winning Casilda collection.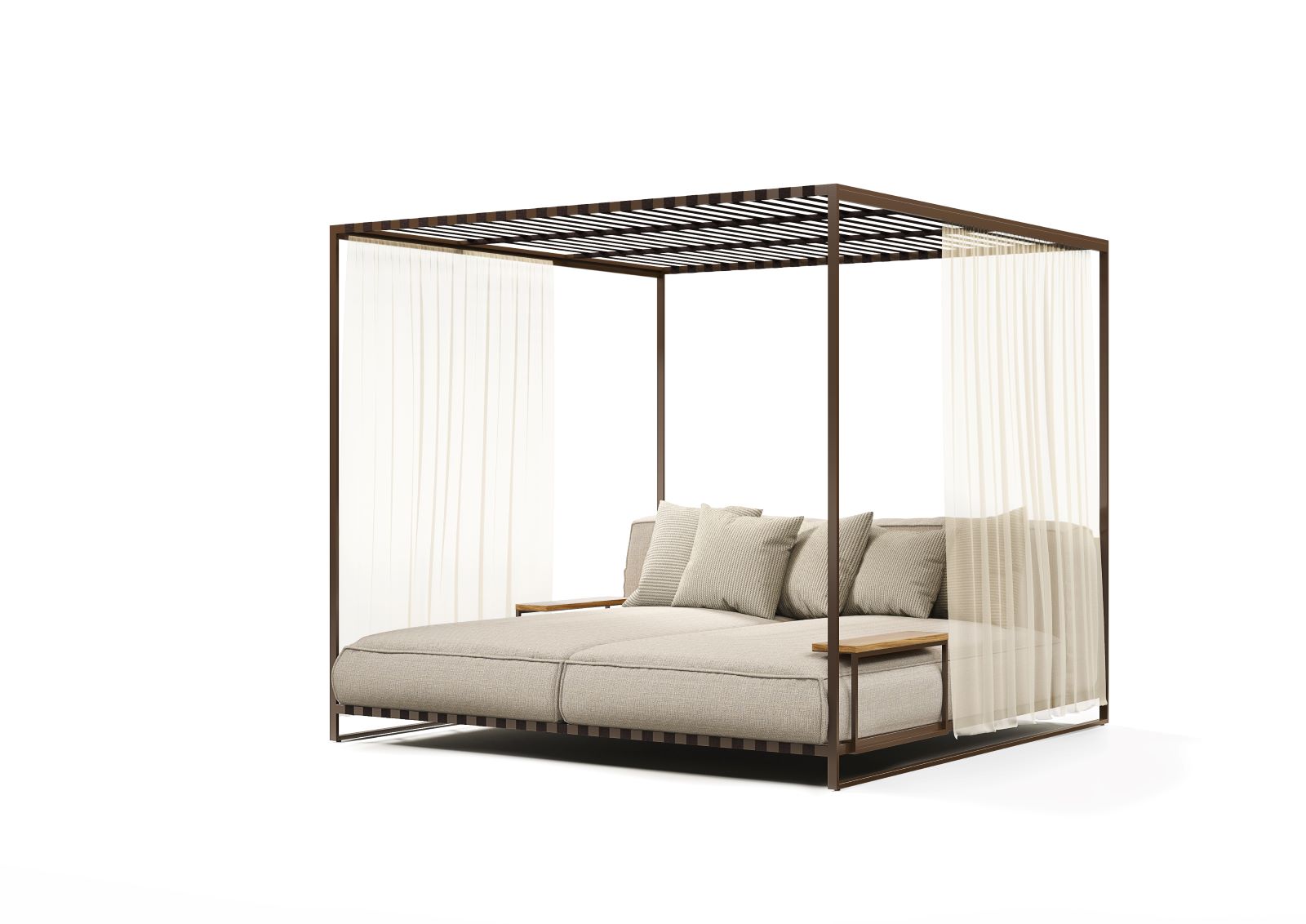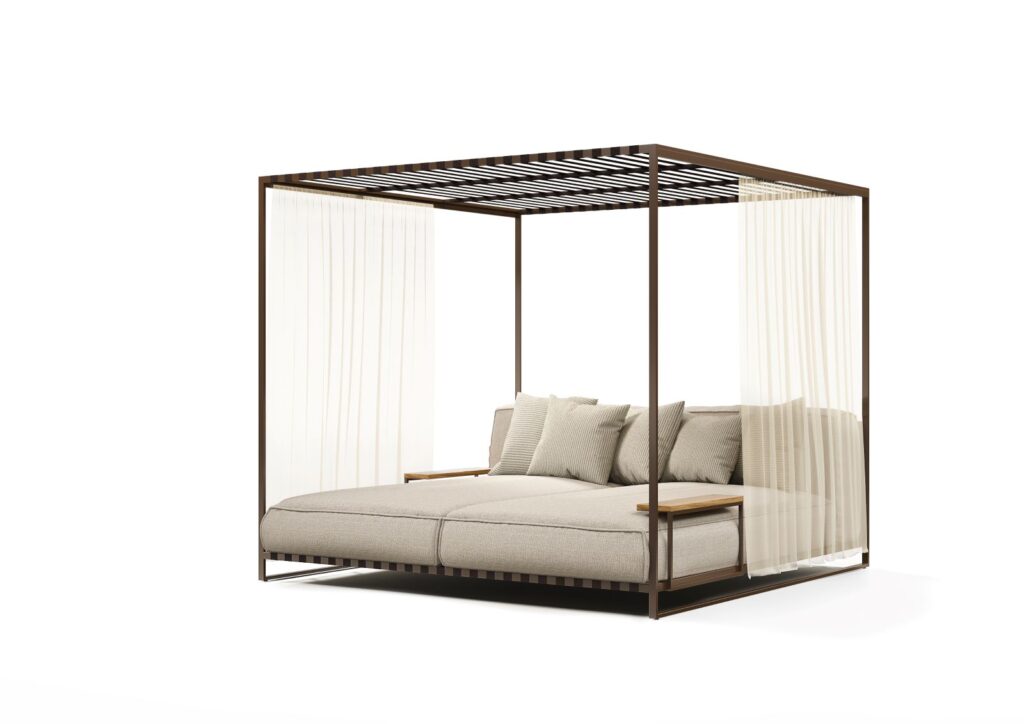 This proposal bets on the precious essentiality of the metal structure that takes the form of a pergola, in "contrast" with the large and soft cushions: the play of proportions guarantees comfort and practicality; also in this case, the geometric lines of the structures highlight the elements that characterize the identity of the product such as the straps on the backs and the wooden inserts in the armrests.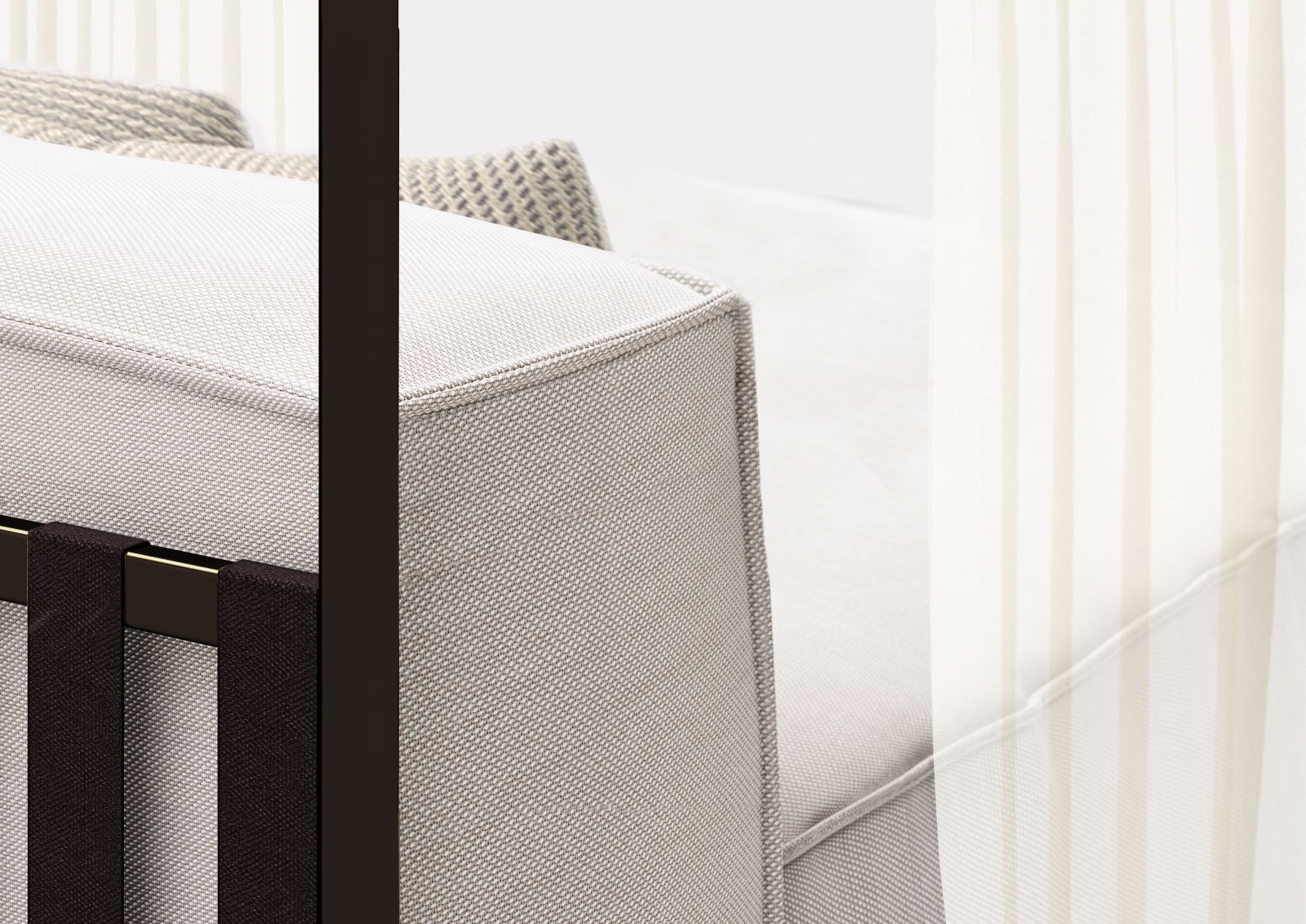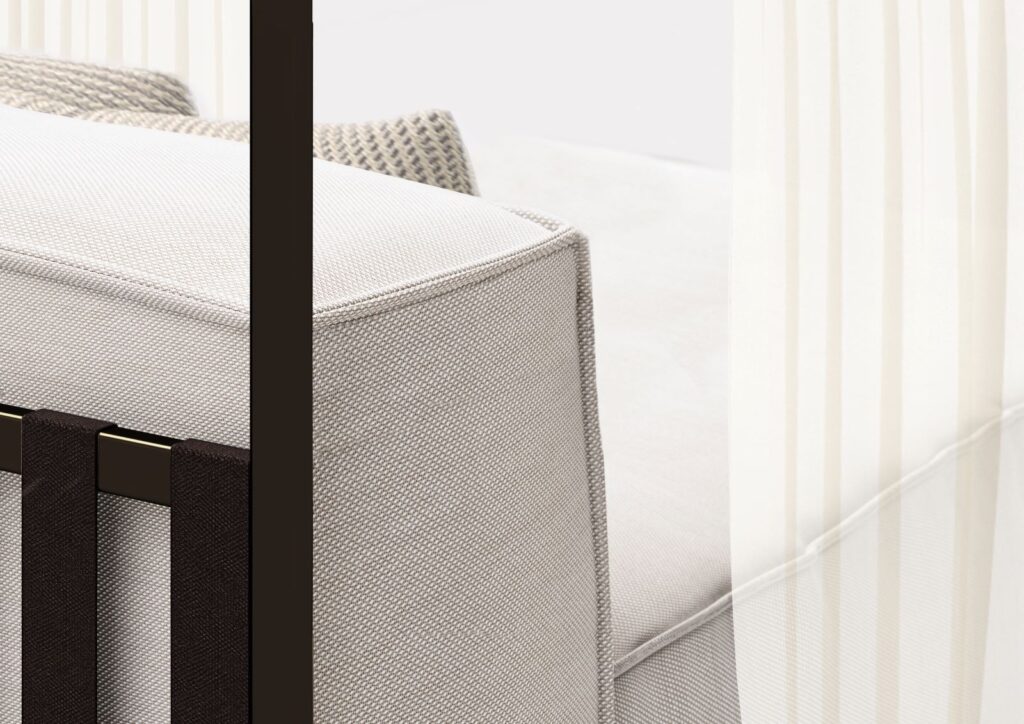 Fabrizio Cameli, President of Talenti, explains:
"With Ramon, we wanted to create an oasis of peace to escape the everyday life of the reality in which we live. Thus introducing a new dimension outlined by light fabrics and curtains that stirred by the wind give the feeling of a flying carpet ready to fly over the world without being swallowed up by it. We wanted a product that would convey a poetic and positive message where you can get lost, fall asleep and dream leaving all thoughts out. A safe refuge, a nest of emotions to give in to temptation without hesitation . Not just a daybed, but a true philosophy of life ".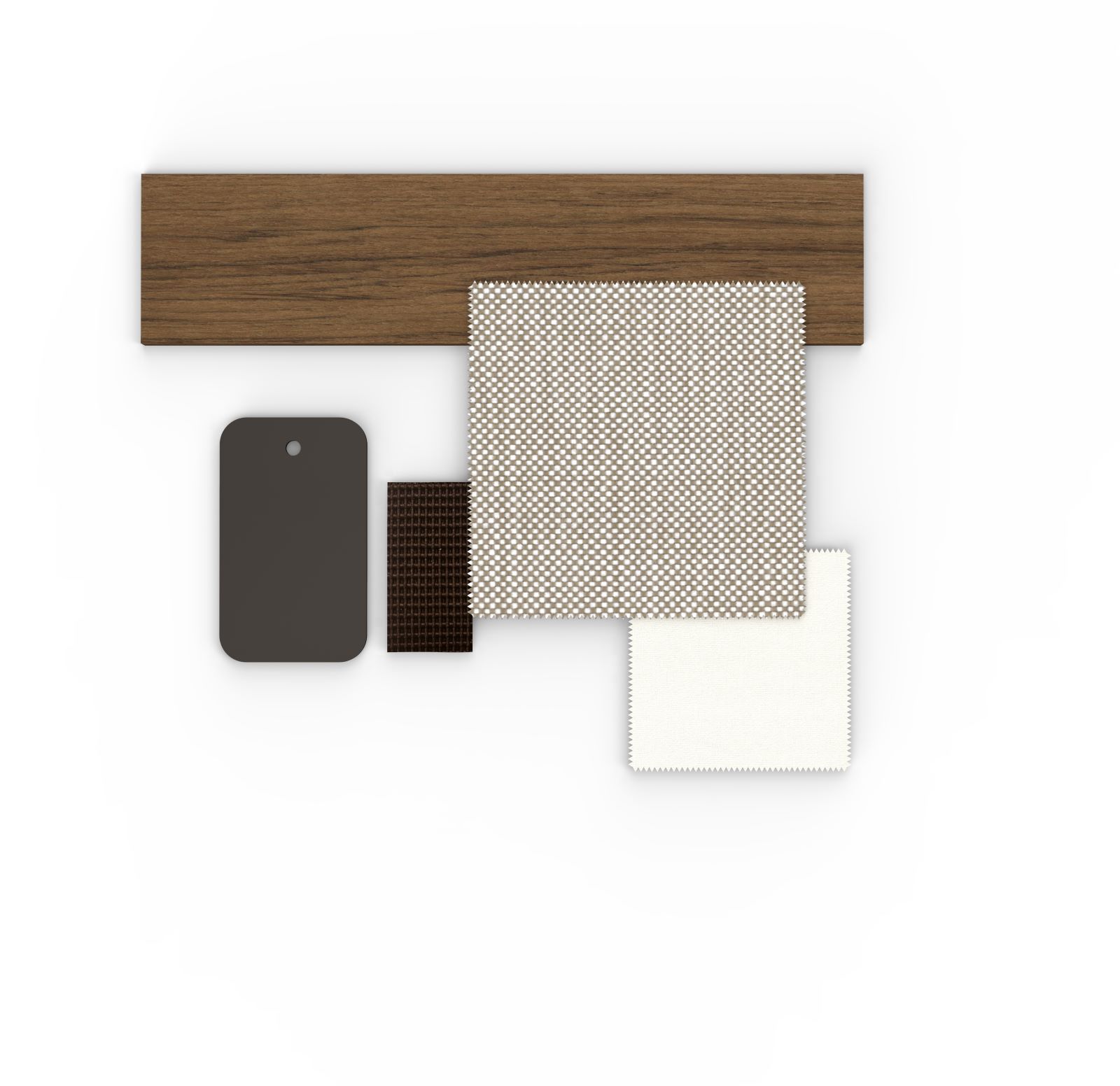 With Casilda Daybed, Talenti proposes a universe that can be individual or to share with someone special, combining design and relaxation.