The Hotel Barceló in Malaga in one of the most innovative and modern hotels in Spain: there, Chips collection by Chairs & More is the protagonist of the renovated Hall, a fluid and airy space enriched by light and flexuous chairs and tools.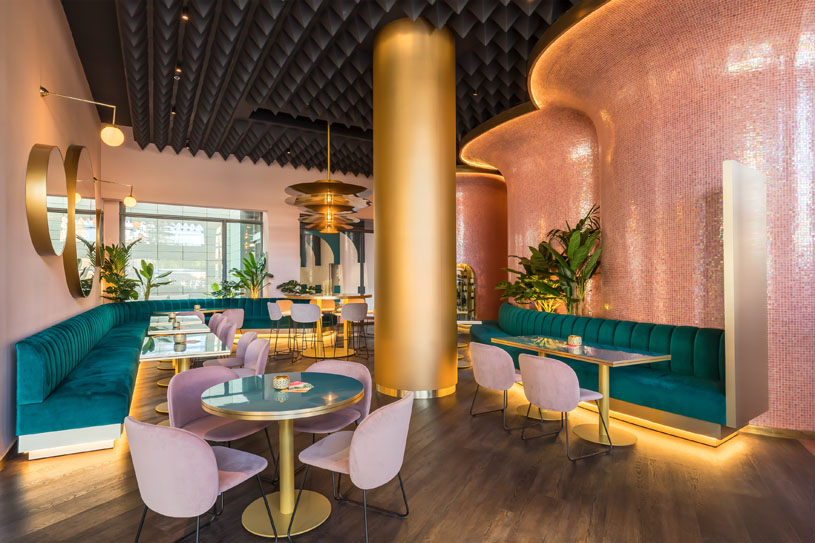 The seatings are designed by Studio Pastina and gracefully interpreted the concept conceived by Michele Corbani and Andrea Spada of Ilmiodesign studio, based on sinuous lines and sharp combinations of colors: the pink velvet chosen for Chips' upholstery recalls the shiny color of the curved wall that crosses the hall, in a vibrant dialogue with the light blue and the gold of the tables.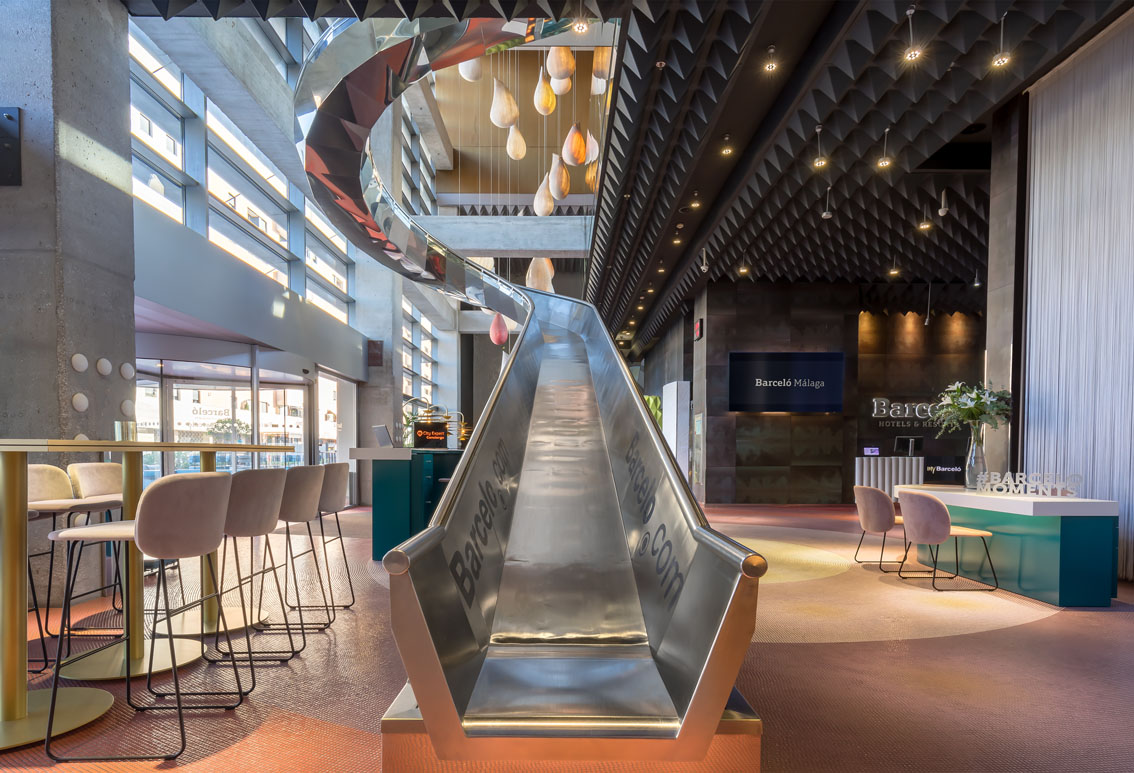 It is a dynamic and enveloping environment, whosemood is emphasized by the architectural frame that encloses the reception, characterized by the steel slide that can be used to reach the lobby from the first floor.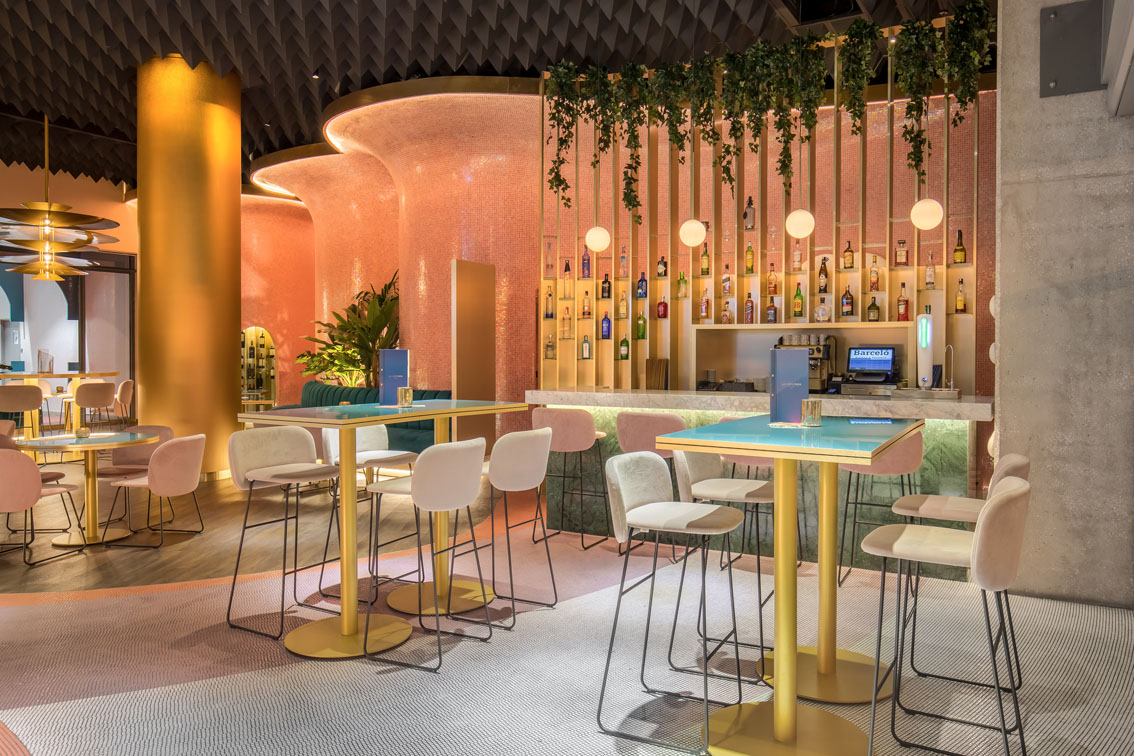 Sinuosity and color become the protagonists of the space, giving energy to the guests of the hotel since their very first entry.