In the Porta Venezia area of Milan, Studio Wok has restored an apartment located in a historic early Twentieth century building, belonging to the Milanese Art Nouveau period.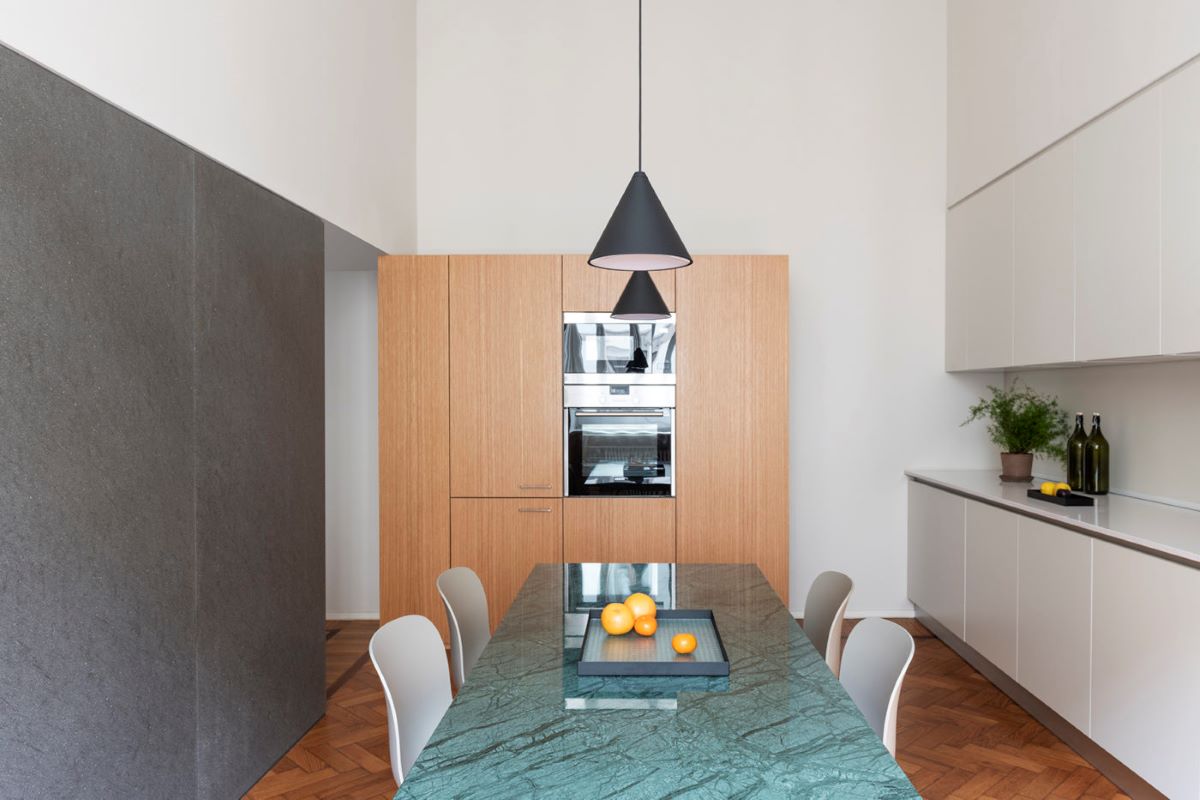 To enhance its identity, the architects have decided to take advantage of the generous heights by playing with suspended spaces: each room has a mezza-nine space that not only allows for more living space but also increases the viewpoints from which one can enjoy the wide spaces of the home.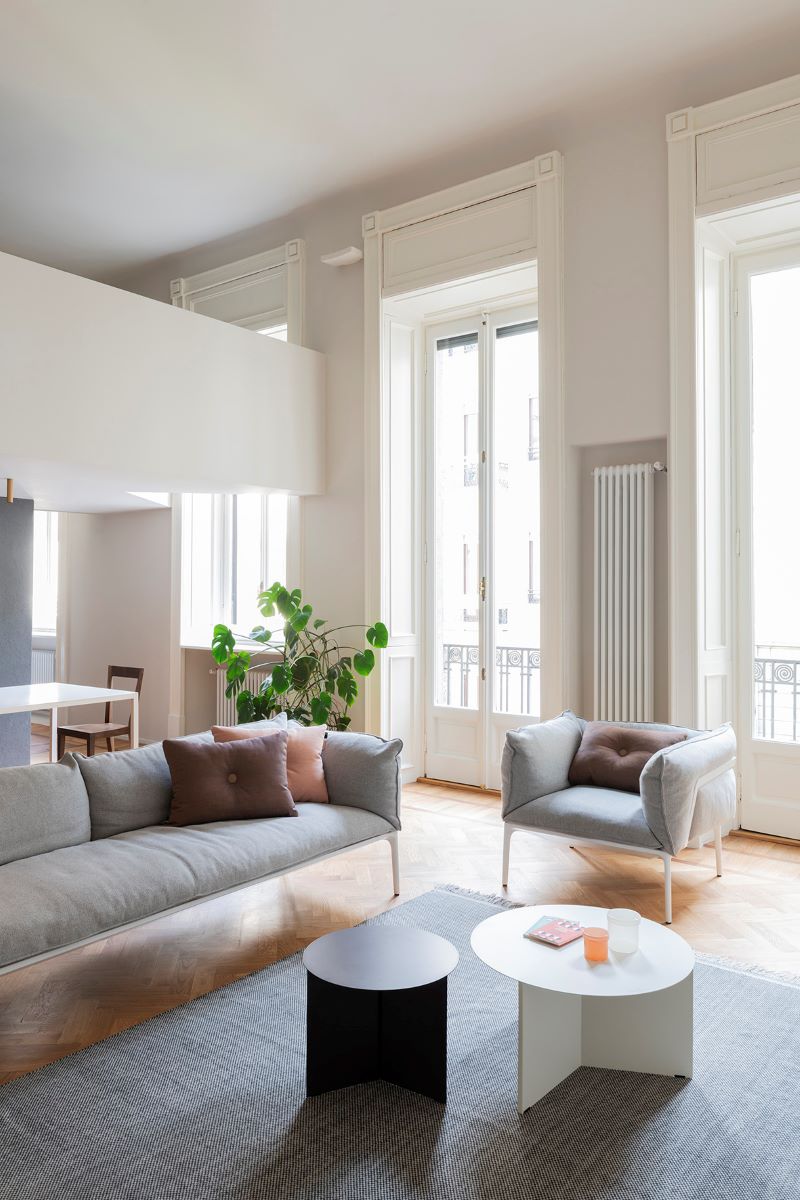 The rooms are characterised by pure and simple forms and natural materials, such as stone and wood, with different material finishes that enrich the sensory tactile experience and some spatial devices designed to accommodate objects and optimize the rooms' fluidity of use.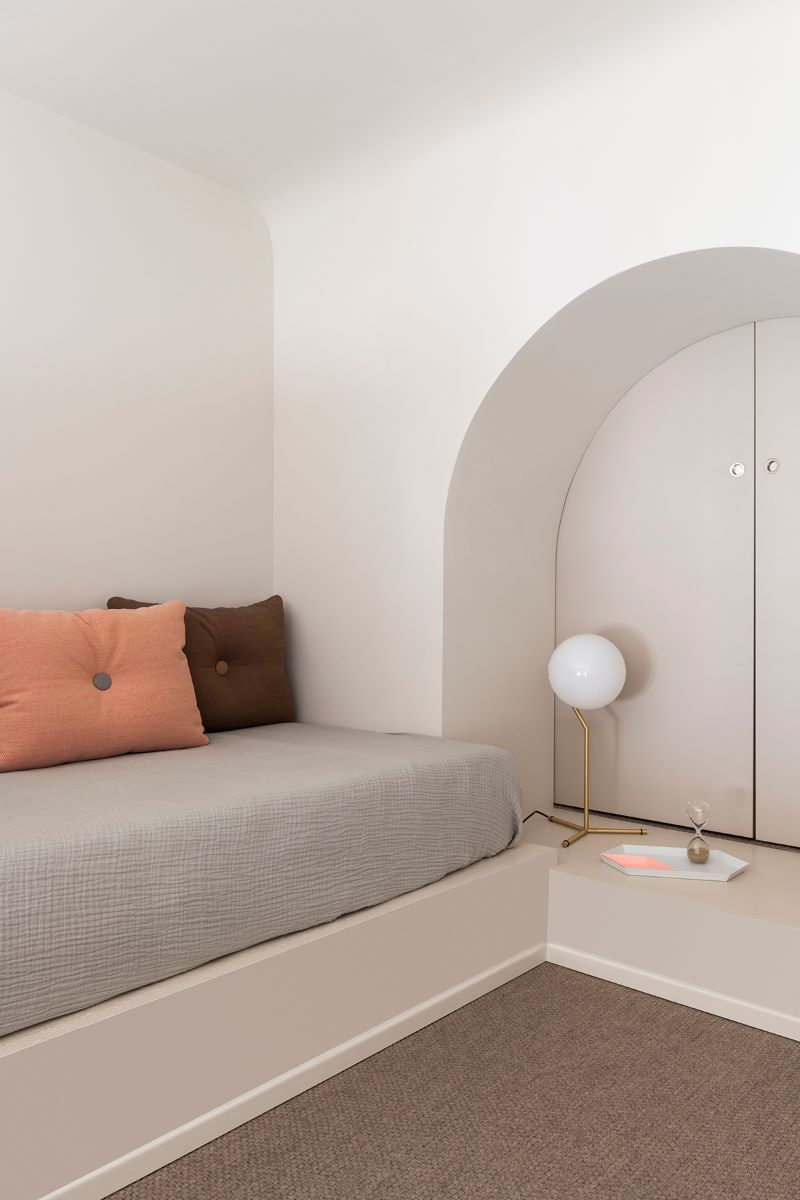 In the living area, the existing wooden floors have been restored and improved and the different panels on the floor identify areas with different uses within the large single, fluid space of the living room; in addition, long corridors distinguish the different areas of the house and, in these connecting spaces, simple and evocative shapes and suspended volumes enrich the perception of space, playing with light or with the expansion and compression of heights.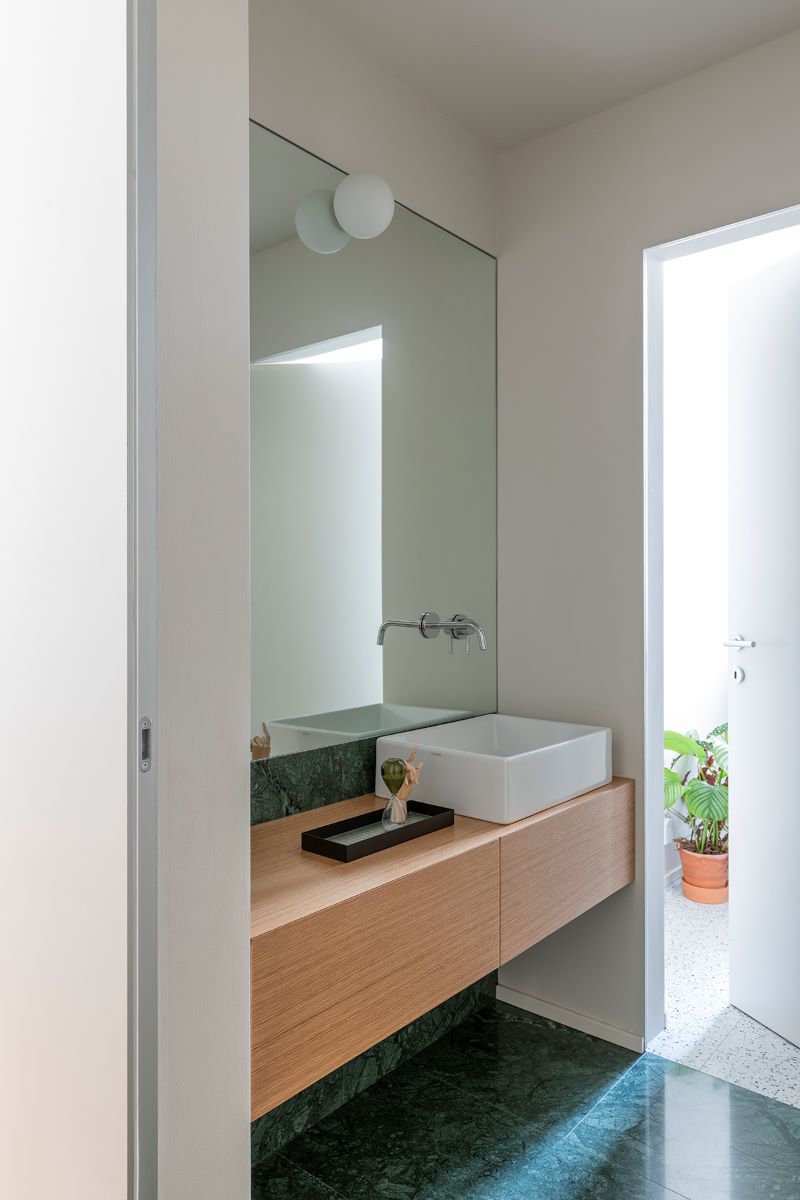 In the master bedroom, as in the rest of the house, simple volumes rest against each other, organizing the space above, while a walled wardrobe hides a staircase that gives access to the loft, which in turn houses a walk-in wardrobe and a compact working space; moreover, asliding door divides the entrance area, making it a second walk-in wardrobe with direct access to the private bathroom.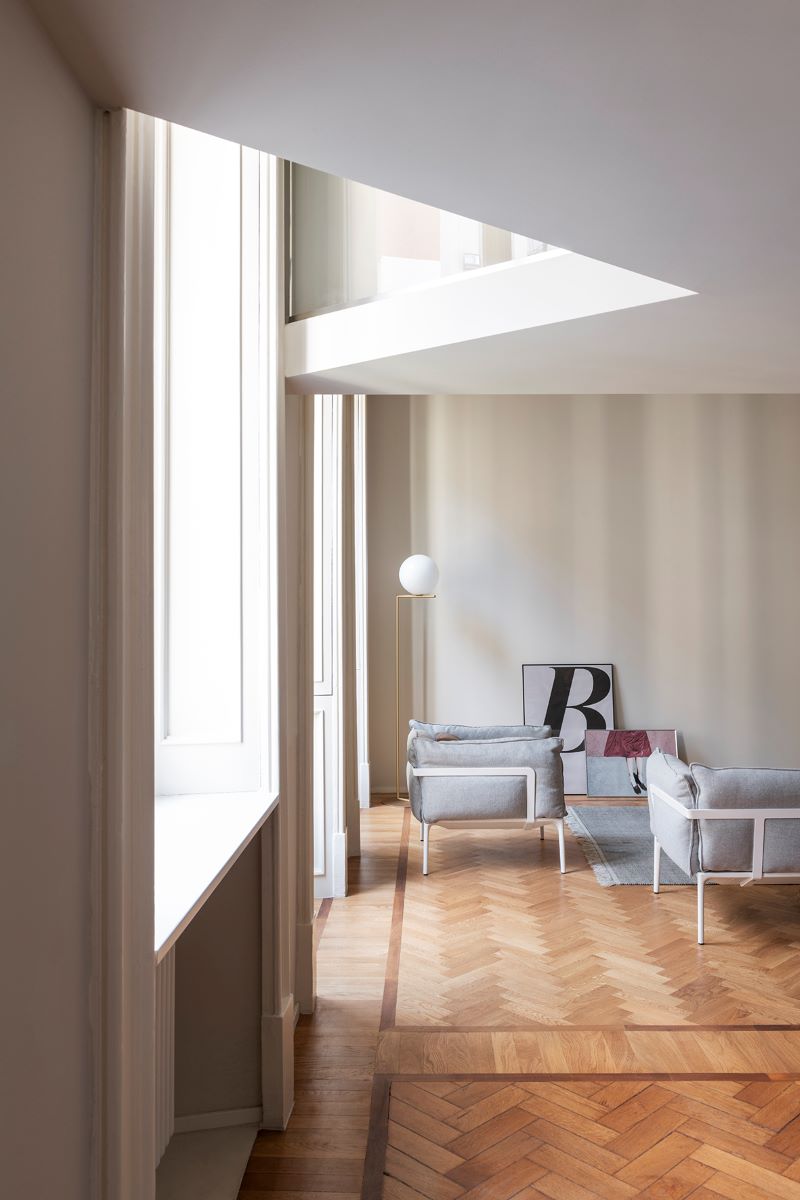 In the bathroom of the master bedroom, the shower consists of a block dug out of the terrace and features a seat; the entrance and guest bathroom are characterized by the green Guatemalan marble floor and walls which en-gage with the wooden floor and bathroom furniture.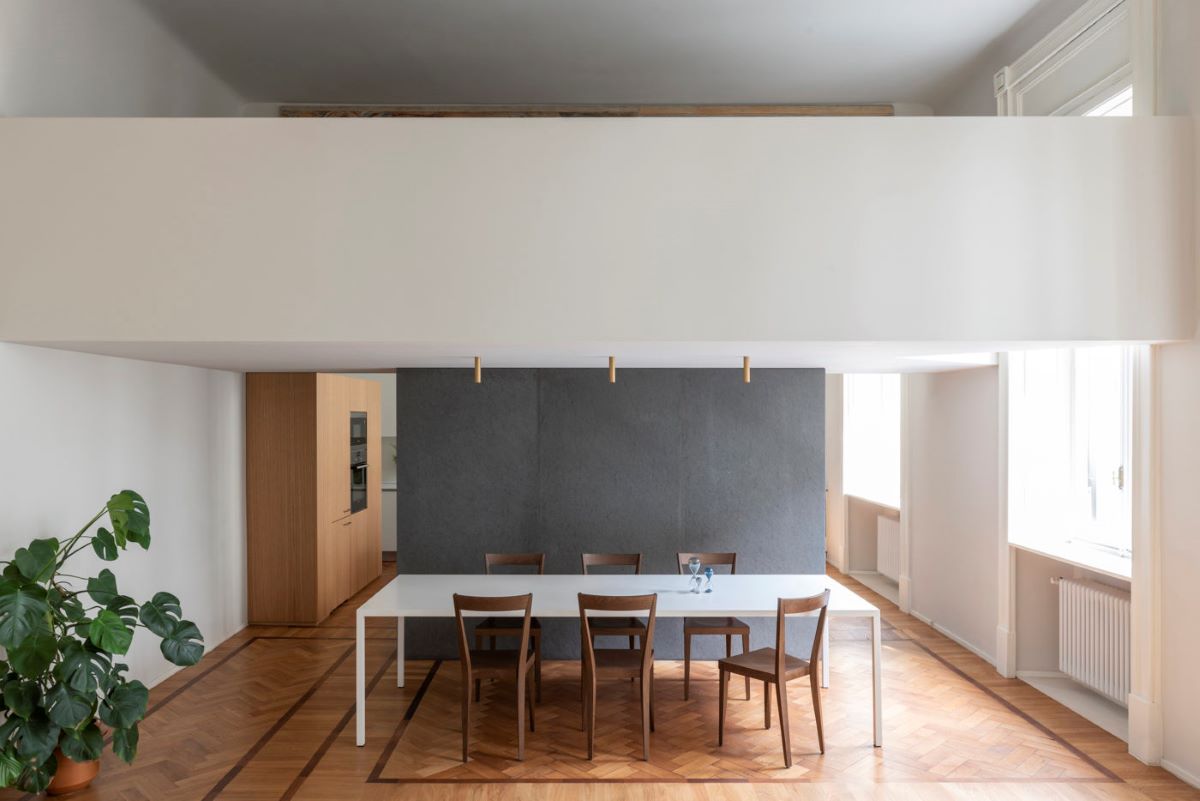 Finally the house gets back its elegance, with a special contemporary touch.
Images Courtesy of Studio Wok.