Crafted by mosaic master Simona Sporchia to a design by Francesco Rota, the Concreto table and bench by Paola Lenti are characterized by significant volumes and a strong appearance, taking inspiration from the Nerikomi, a traditional Japanese decorative technique.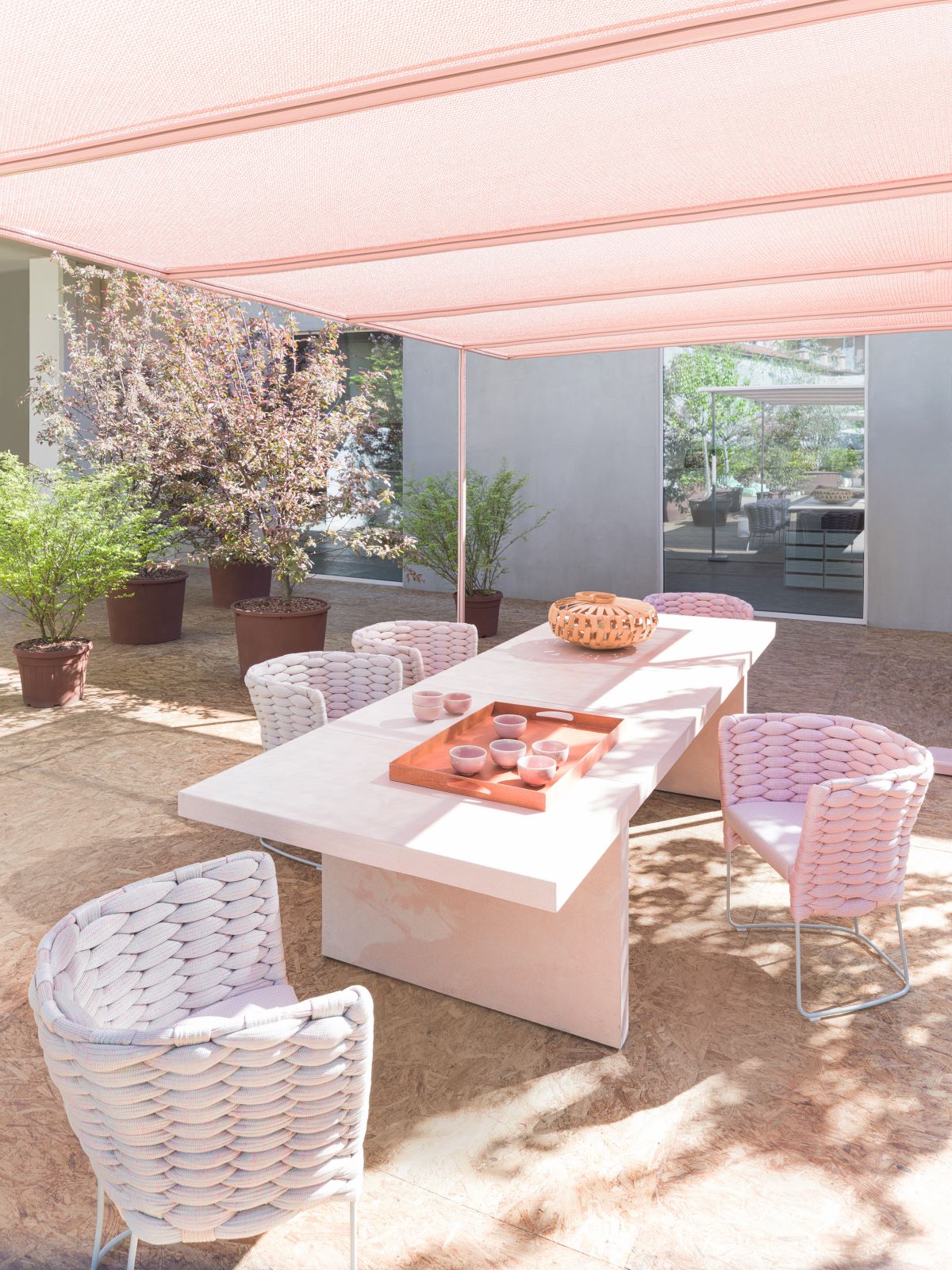 The Concreto table and bench are made up of five elements supported by two bases featuring the same thickness and geometries. Each element is crafted using a mix of limestone, clay, aggregates and colours: a technical material designed for outdoor use resulting from extensive experimentation, which has led to three variants, an essential one with delicate hues, Clastos and Lias.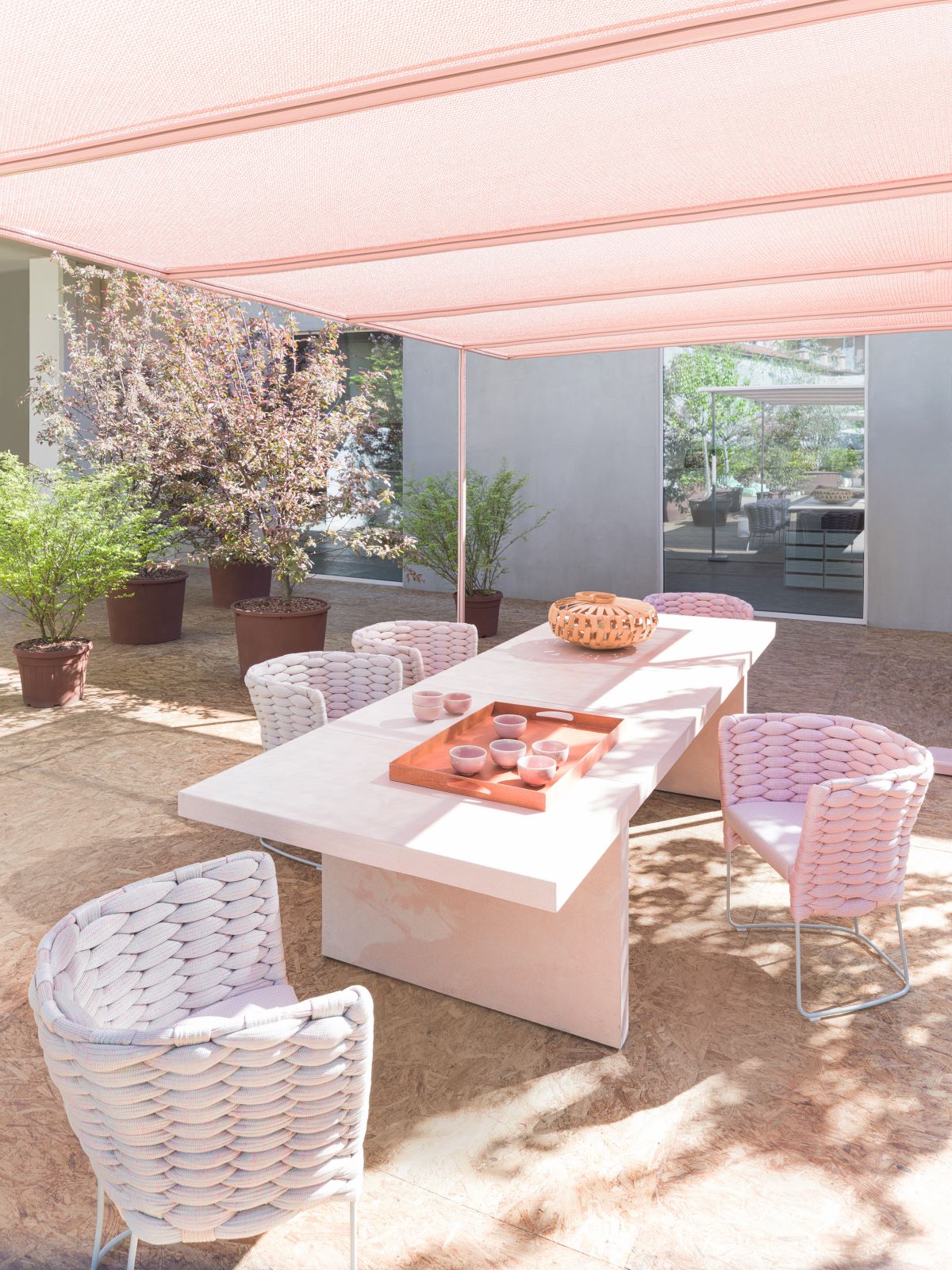 The first finish offers soft colour shades ranging from powder pink to powder blue; the surface, subjected to a hand sanding process, has a velvety texture that is pleasant to the touch. On the other hand, Lias is decorated with ceramic tesserae, produced and cut by hand using the Nerikomi Japanese technique. They are inlaid into the base material according to hues combinations or contrasts designed for each variant. Clastos instead is identified by decorations consisting in irregular geometrical shapes inspired by organic forms.
Concreto works are able to combine tactile and visual beauty, equally ideal for interior spaces.