DIVA, new proposals for the bathroom collection by Scarabeo
In 2022, new original finishes and polychromatic combinations of ceramic, structure and accessories enrich the elegant DIVA collection, designed by Scarabeo to complete the collection of Moon washbasins.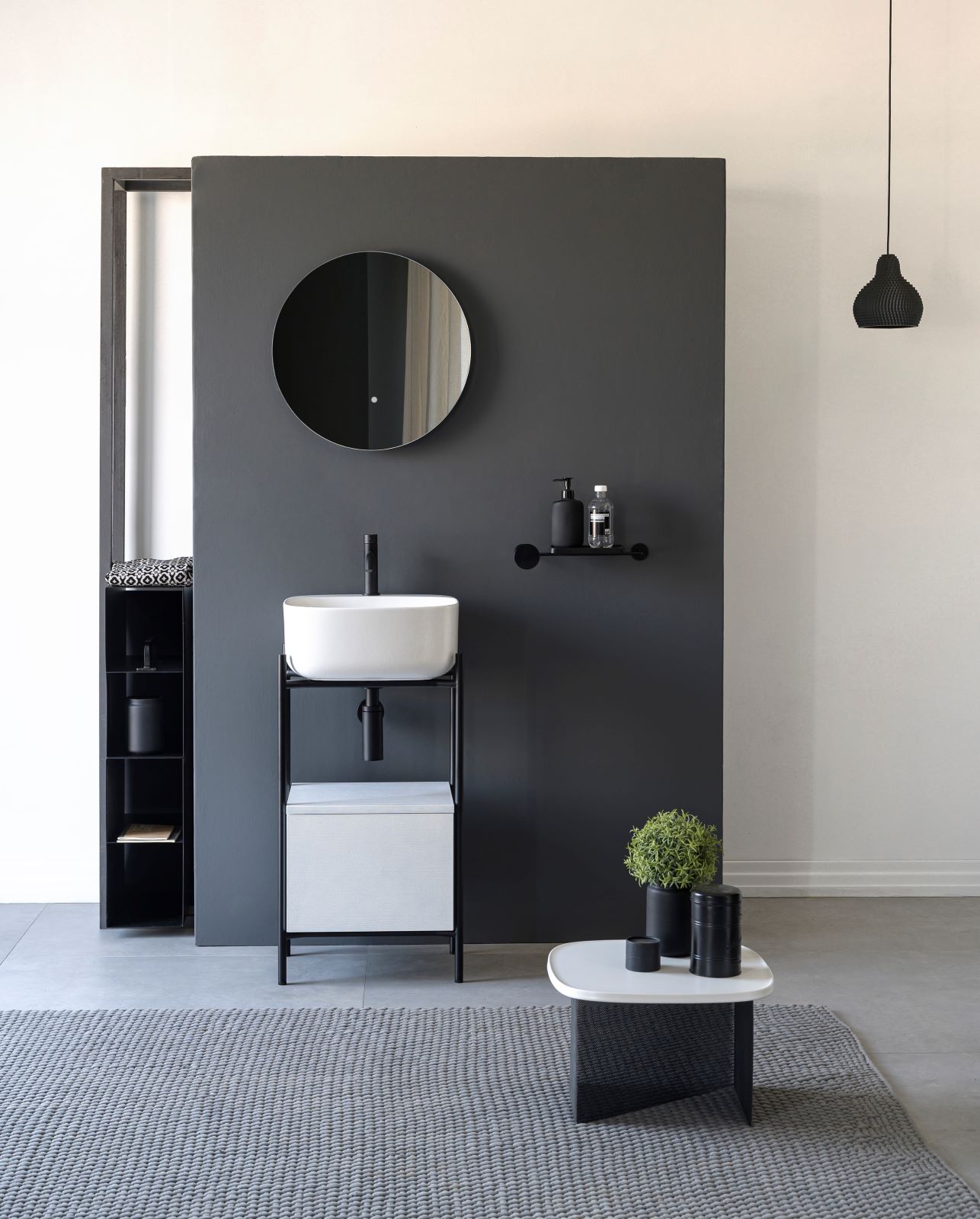 Characterized by a tubular metal structure, DIVA can accommodate the large variety of Moon washbasins that stand out for the pleasant contrast between the width of the bowl and the lightness of the edges, creating a combination of perfectly harmonic shapes.
Already available in three colour finishes – matt Black, Gray and Dove Gray – today the DIVA structure is also available in a refined brushed gold finish, with a regal, yet elegantly contemporary style.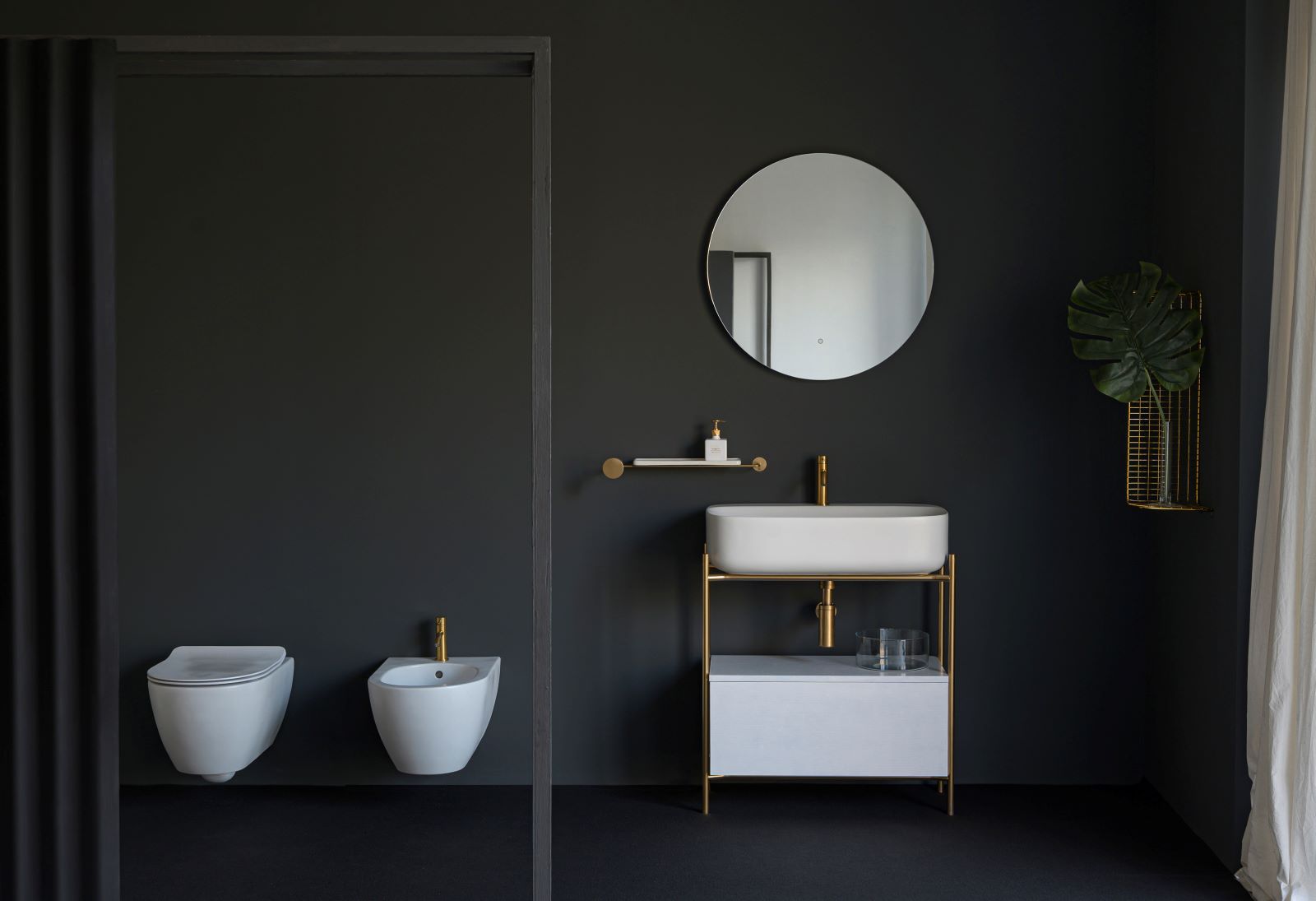 In addition to a wide choice of glazed ceramic shelves in Pearl, Ardesia, Lava, Ash, Tobacco, Sand, matt Blue, matt Pink and matt Green finishes and to a varied proposal of functional storage solutions, such as wood shelves and drawers in Alpaca, Cesio verde, Macassar, Rovere Brizzo and Rovere Nodato essences, this year DIVA offers two new variants of storage drawers in glossy White and matt Black finishes.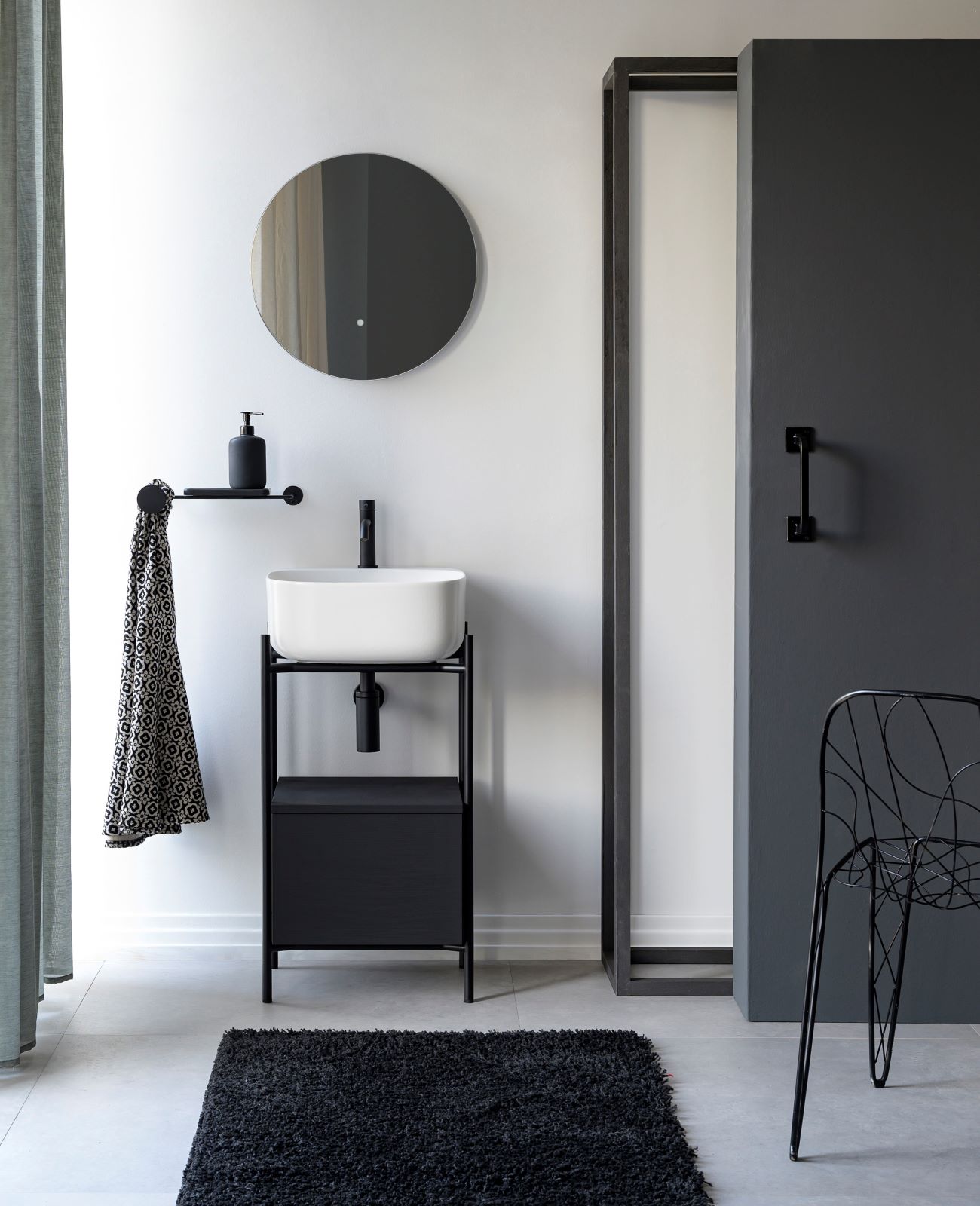 DIVA (available in cm 50 and cm 70 size) is an effective design system, complete with accessories, which elegantly interprets our daily wellness needs.