Lombardini22 designs the university technology hub of Carpi
Carpi, in Emilia-Romagna, will host the new university technology hub designed by Lombardini22 and promoted by the Fondazione Cassa di Risparmio di Carpi, in collaboration with the University of Modena and Reggio Emilia and the Municipality of Carpi.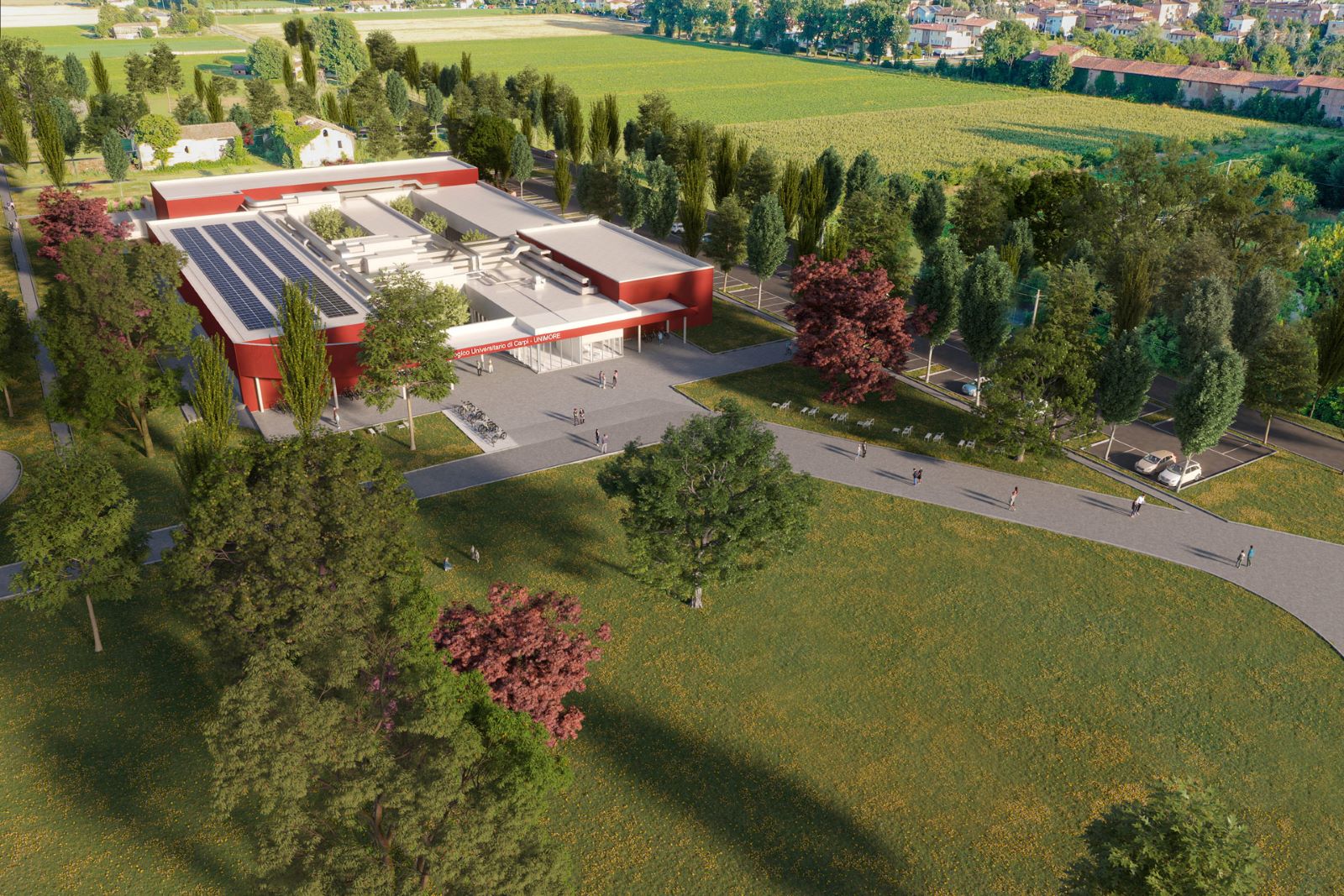 The degree course in engineering, which will be launched in 2023-2024, will be located near the historic walls of the city, in an area connected to the area of the former agricultural consortium and the railway station, and will be included in a comprehensive redevelopment plan of the adjacent old farmhouses. The university center will also be connected with an underpass to the city center and the station.
The new building, with a total area of about 5,000 square meters, in addition to hosting the new branch of the University of Modena and Reggio Emilia, will become the headquarters of startups and academic spin-offs and will host collateral training activities aimed at supporting the development of local companies; the interior spaces are also designed to host cultural activities organized by the Foundation and the City.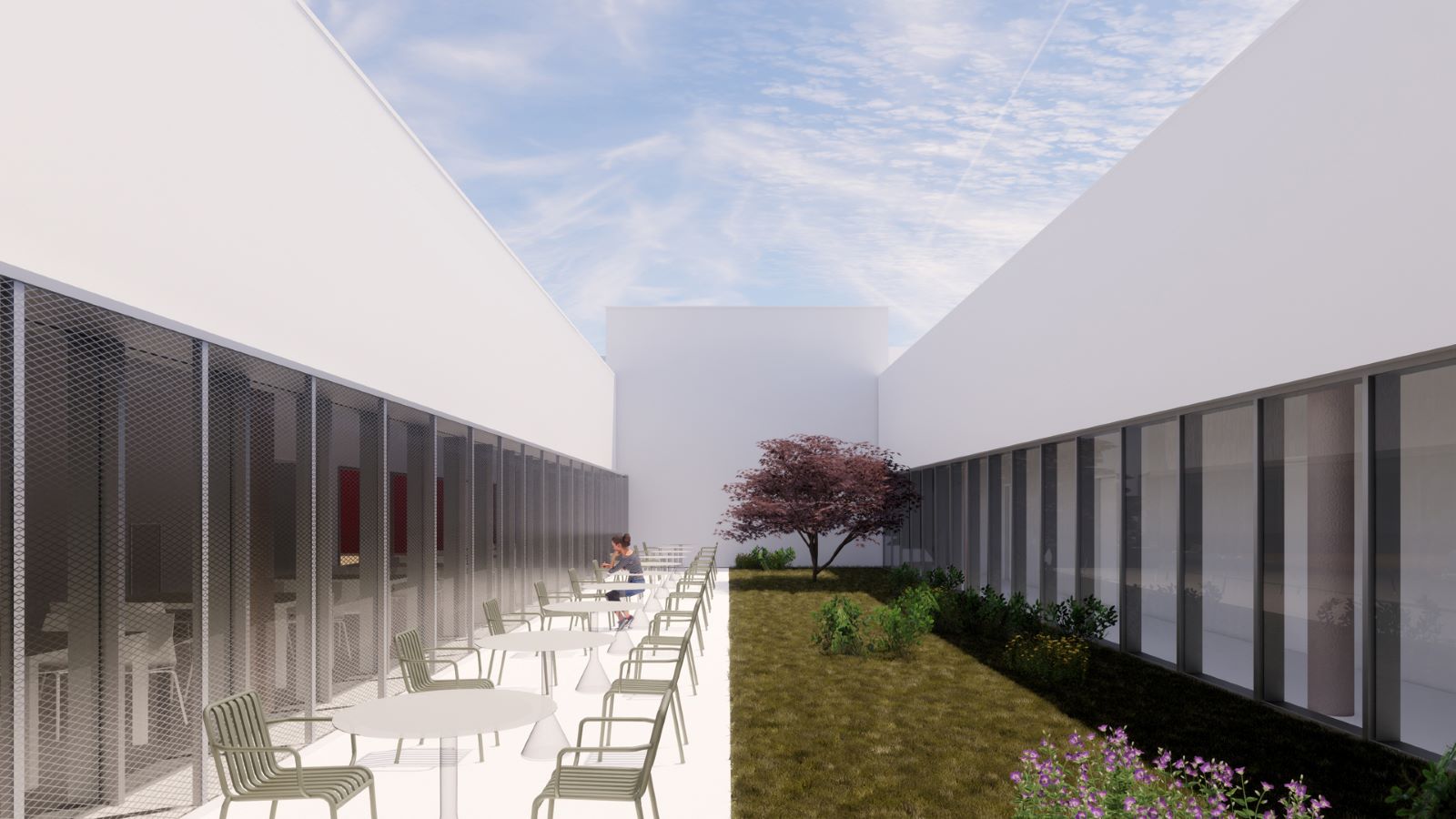 The architectural choice made by Lombardini22 is attentive to the genius loci and oriented to essentiality and sobriety, focusing on the implementation of cloisters, lawns and creeks to enhance the relationship between the structure and the context in which it is inserted.
The proposed plant is developed within a unitary single-floor plate in which there are diversified paths that allow a fluid distribution; the teaching area has 4 classrooms with 150 seats and 3 smaller classrooms with 50 seats. In the campus there are also offices for startups, large laboratories and meeting rooms.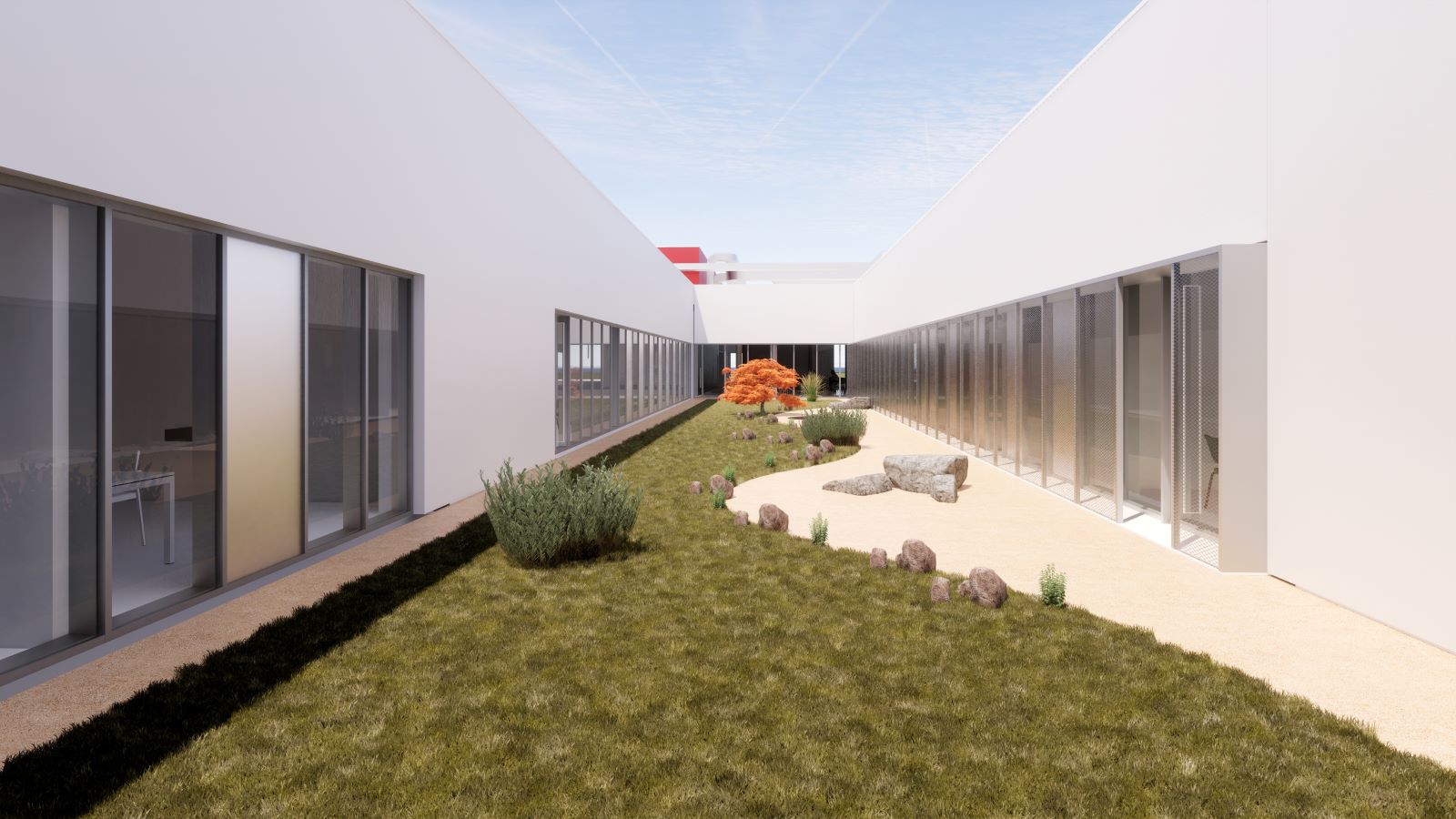 The solid volumes, containers of university and research activities, alternate with the empty elements of the patios, thanks to sequences of internal paths and views towards the park, maintaining strong functional relationships between the different environments.
The three patios guarantee natural light inside the university spaces and are each treated in a different way: one is a paved space used for outdoor exhibition/congressional activities; the second is rich in Mediterranean vegetation and shrubs; the third, which will host outdoor study areas, represents a reference to typical Japanese gardens with maples.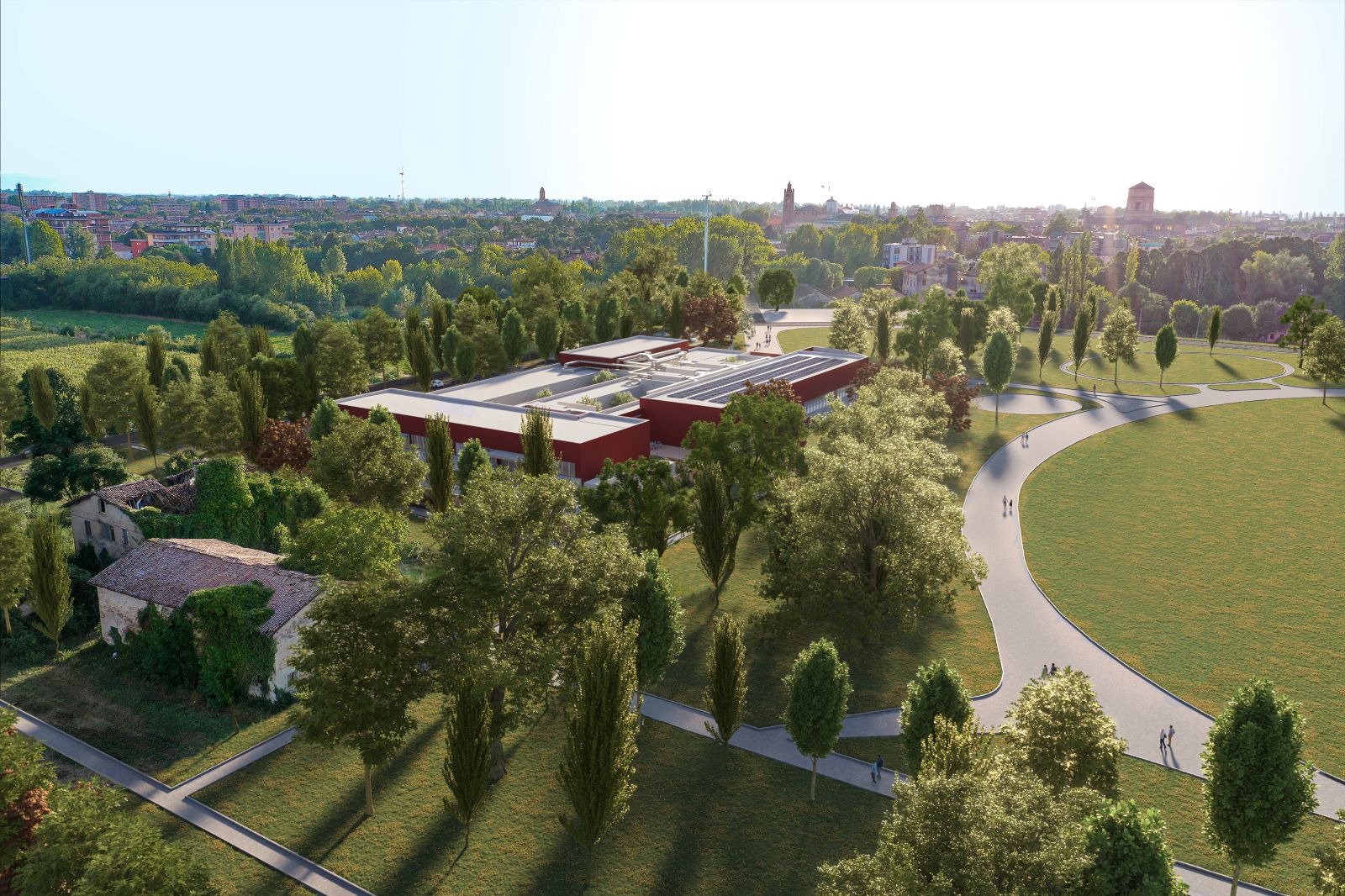 The result is a center of culture, research and innovation perfectly integrated with nature and designed to facilitate the work of students and researchers.