The customization of light can enhance architecture. This is the concept behind DRESS ME, the lighing fixture designed by 23 Bassi for Qu, consisting of a series of LED suspension lamps with a cylindrical shape characterized by a turned aluminum lamp body.
The light beam is filtered by a sandblasted polymethylmethacrylate diffuser available in three different lengths and is ideal for spot and ambient lighting. The high luminous efficiency of the LED light source, which exceeds 600 lumens, makes DRESS ME suitable for re-creating unprecedented settings in any type of environment, from residential to contract and retail spaces.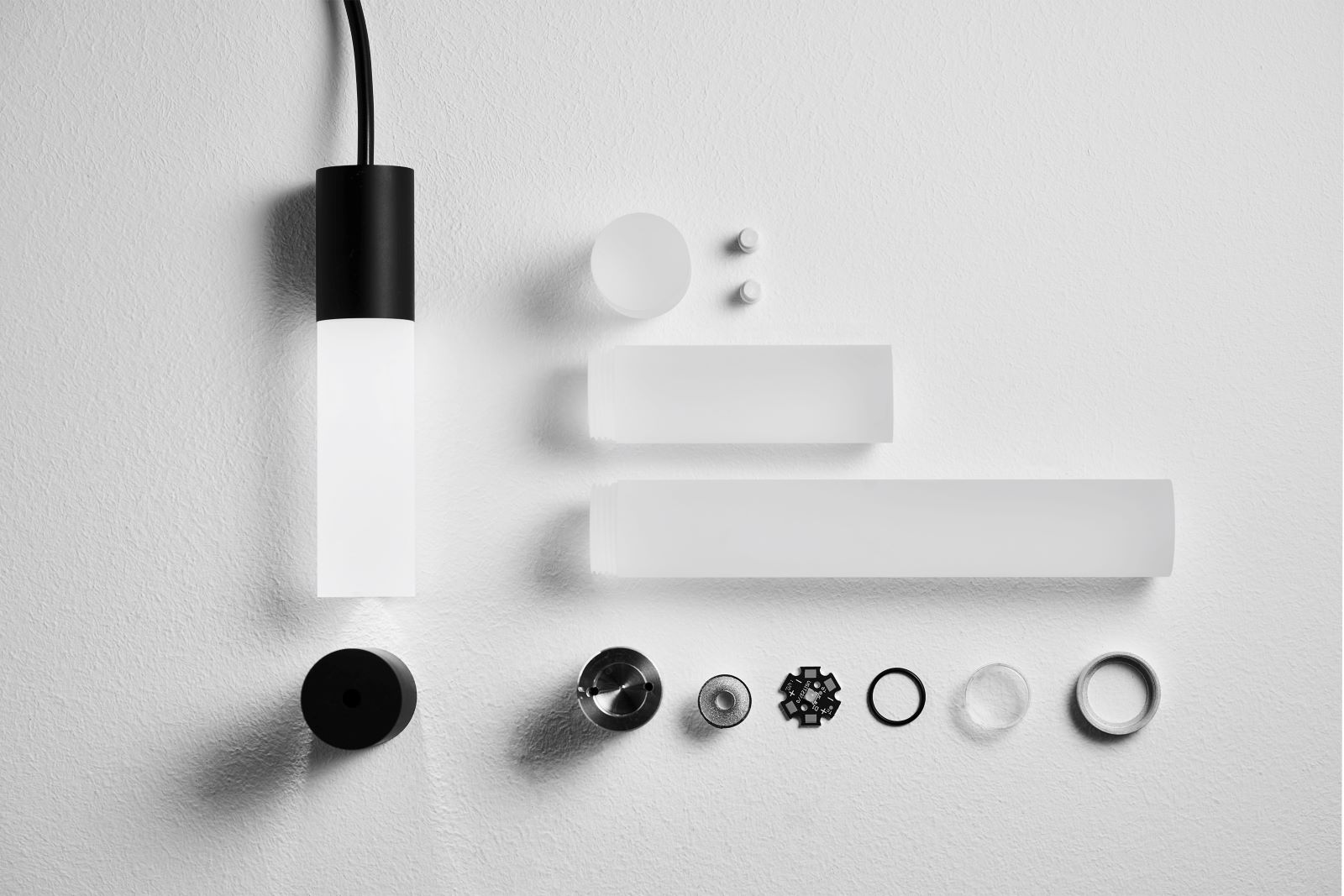 DRESS ME has also been developed in several versions, which make up an entire product family. This evolution includes DRESS ME S, a suspended lamp body characterized by a pointed light beam to illuminate a surface or an object; DRESS ME WALL and DRESS ME S WALL, two different wall-mounted lighting fixtures, both with the possibility of double light emission; DRESS ME P and DRESS ME S P, two versions of lamps for ceiling installation with high luminous efficiency and an extremely intuitive fixing system.
DRESS ME is produced in Black, White, Extra Mirror, Gold, Bronze, Copper, Burnishing and Corten finishes and can be customized in a variety of finishes. One of Qu's strengths, in fact, is its ability to offer all-round support to planners, architects and designers by guaranteeing extensive customization possibilities. Through customized lighting fixtures, rooms and their spaces gain an additional creative dimension.