"An innovative and sustainable school, with a never-seen-before design that will demolish any stereotype about school buildings, change the aspect of the whole area and give the community new life."
This is how the architect Daniele Rangone of Studio Settanta7 describes the project for the New School Citadel of Castel Volturno, in Campania, which won the Futura call for tender: thanks to the amount of 30 million Euro coming from the NRRP, Italy's biggest school will be built here on a surface of 14,500 square metres and will host approximately 2,000 pupils divided into kindergarten, primary and secondary school.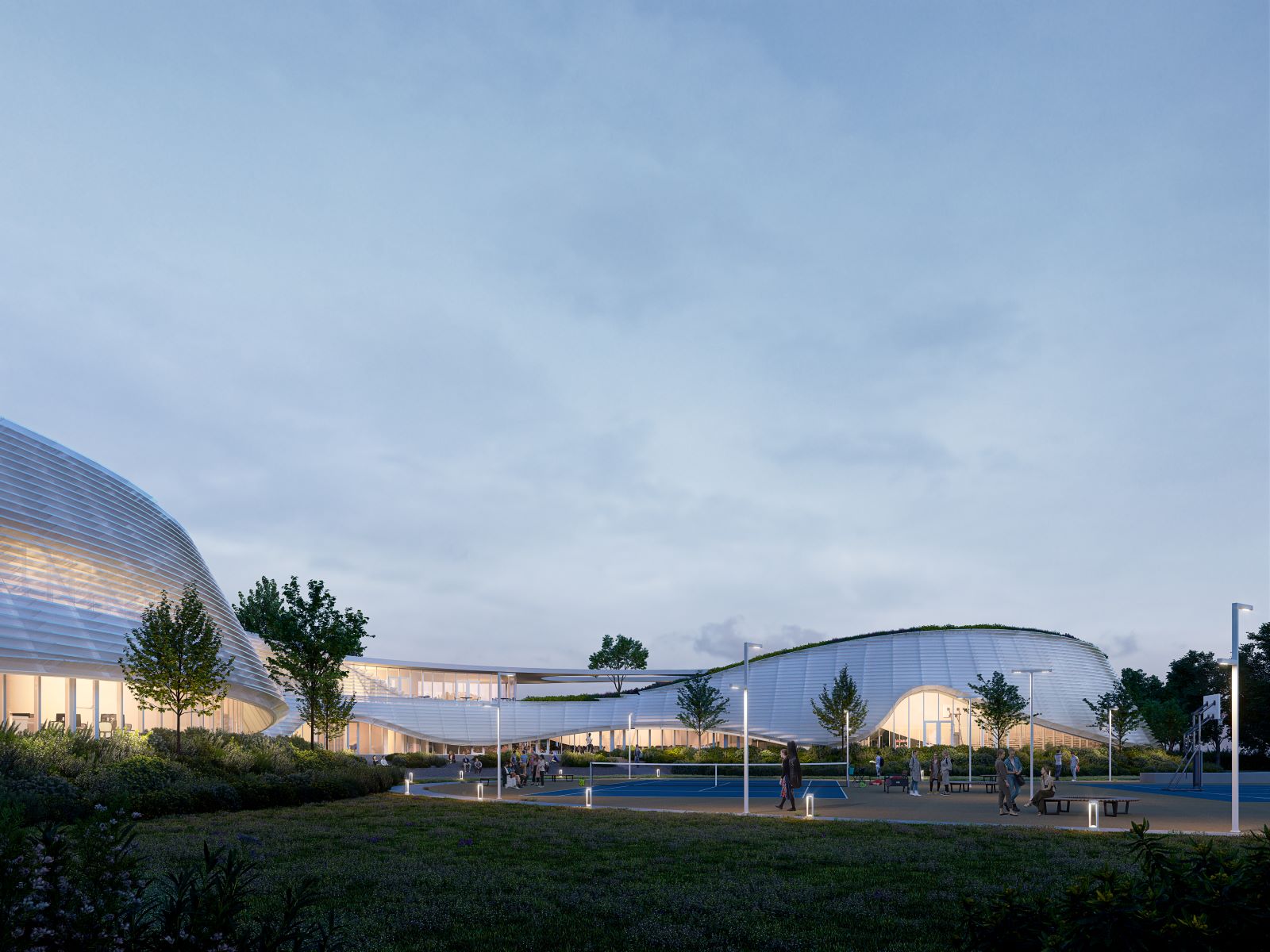 THE SPACE
The New School Citadel of Castel Volturno draws inspiration from a drop of water and the way it expands on the ground, generating sinuous lines scattered here around 3 macro areas hosting the Istituto Garibaldi, the Istituto Castel Volturno Centro and the Gym, respectively.
The project aims at creating a new cultural hub with a strong architectural identity, whose focus is continuous spatiality, in which the traditional architectural elements become a single fluid surface, reminding of the Volturno river.
The deep connection between the new complex and the citizens will find its expression in the civic square opposite the building and in the green paths linking it to the car park.
The internal spaces are characterised by a heterogeneous distribution supporting interdisciplinary learning, where classrooms and multimedia laboratories alternate.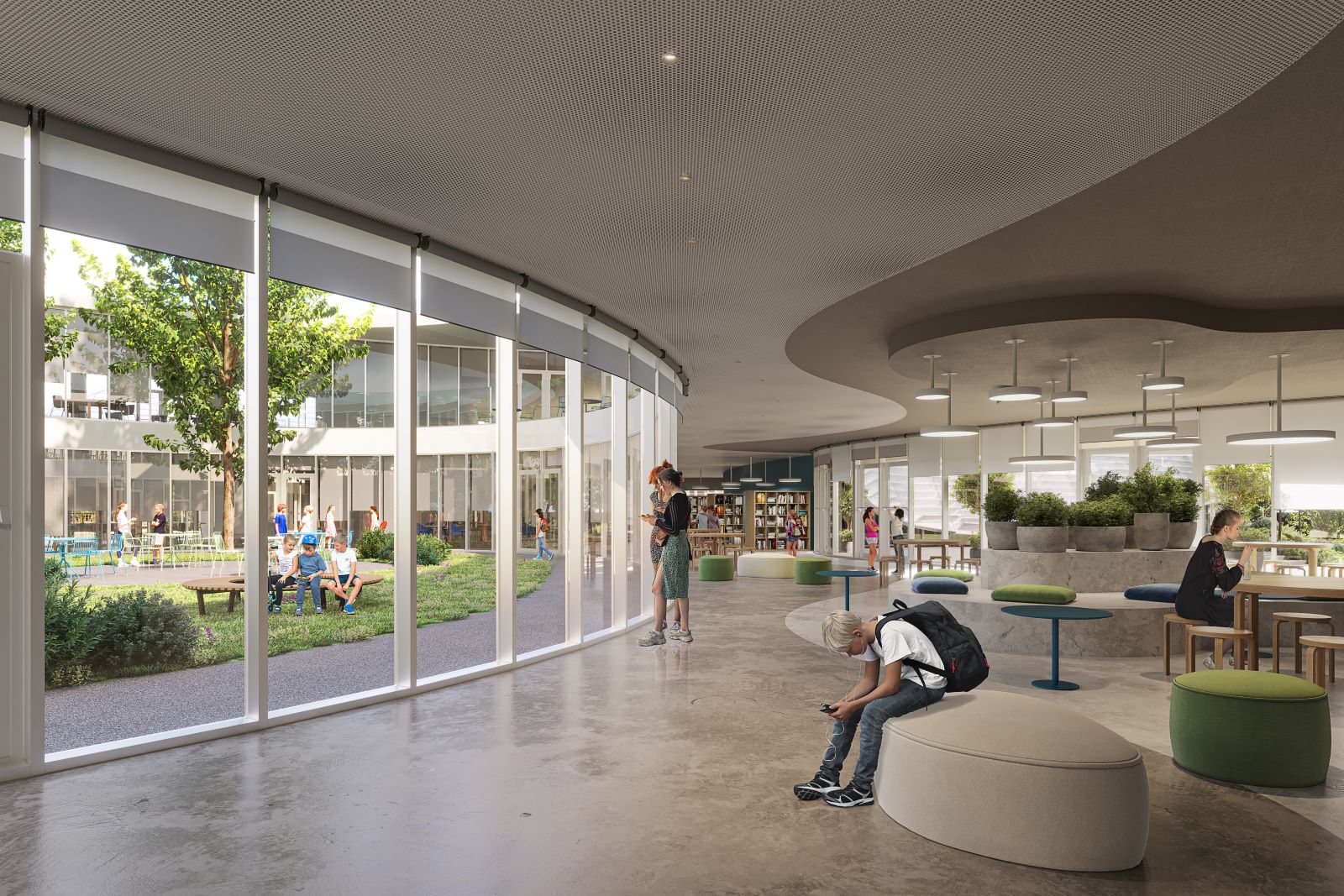 BUILDING SOLUTIONS
The structure will be made of steel, with composite slabs of concrete fill over corrugated sheeting, and it will have anti-slip external flooring made of granuresina, a noise barrier, experimental vegetable gardens and rain gardens. Internal spaces are integrated and flexibles and the equipment adapts to the different moments of the school day.
Finally, large windows overlooking the courtyards and connective spaces designed for innovative teaching, different colours to characterise the different areas, and 3-D panels are all elements helping to make the school contemporary and suitable for any need.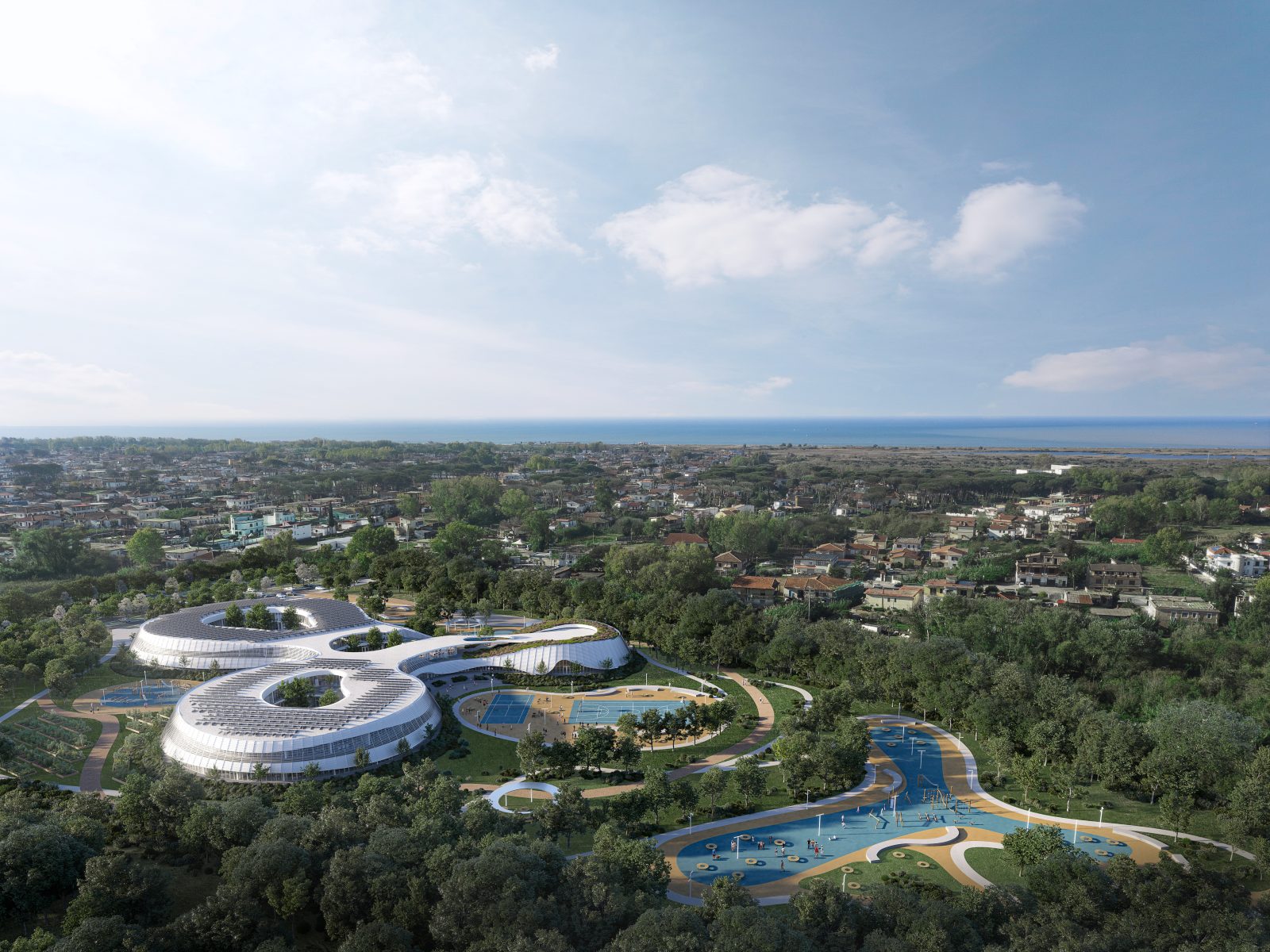 PLANT ENGINEERING SOLUTIONS AND SUSTAINABILITY
Particular attention has been paid to the salubrity of the spaces, as eco-friendly as possible. The school will be provided with photovoltaic panels and reversible heat pumps which can be powered also by geothermal probes, as well as thermodynamic heat recovery systems and air purified by means of a biological and biodegradable filter able to decarbonise all the carbon dioxide produced inside the building.