The two collections of shower enclosures acqua 5000 and libero 5000 are actually the best sellers of duka, thanks to their minimalist shapes and their exclusive technology.
However, to make them even more competitive and versatile, duka decided to extend the two collections, which today includes two types of profiles for different glass versions, including transparent, satin and parsol gray, in combination with many screen printings.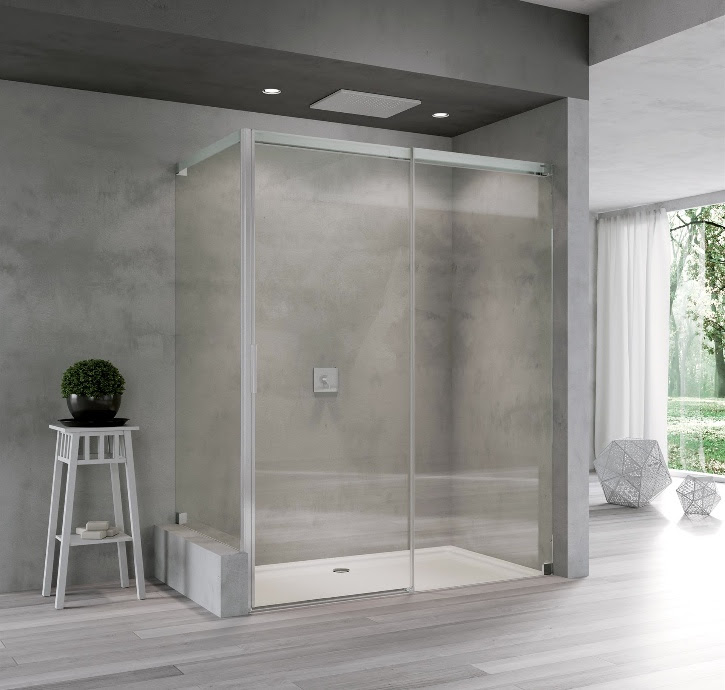 In 2018 the new stainless steel finish is then introduced, which gives the aluminum profiles a more exclusive, prestigious and above all warm feel, thanks to the typical brushed texture that lines the surface subtly, contrasting beautifully with the transparency and brightness of the glass.
The demand for inox finishings in bathroom design is rapidly increasing, so duka chose to enrich its most iconic collections to perfectly adapt the shower to the style of all the other products now available on the market (accessories, complements and mixers).
In conclusion, the stainless steel finish, together with the black one for the gallery 3000 collection (as well introduced in 2018), is a clear proof of the attention that duka constantly addresses to new market trends, aiming for innovation.