EDEN, Rodolfo Dordoni designs the new outdoor space by Roda
A contemporary, sophisticated collection to furnish the outdoor space according to the authentic Italian style: it is EDEN, the sofas system designed by Rodolfo Dordoni for Roda, an expression of synthesis of RODA's expertise which combines versatility and international approach.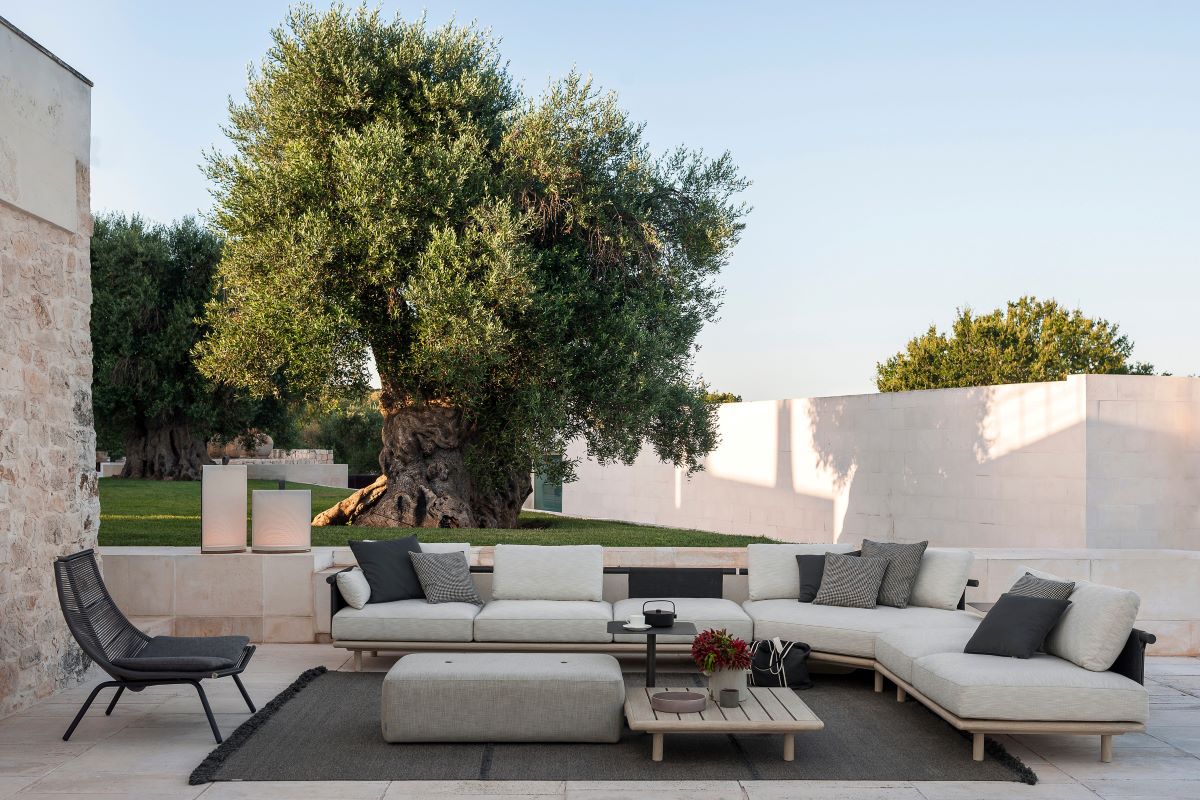 The sofa stands out for the degree of comfort provided by the width and thickness of the seat cushions, which, with a depth of 95 cm, bespeak total relaxation, for extreme modularity as well as for the combined use of two distinctive materials: teak wood and painted stainless steel.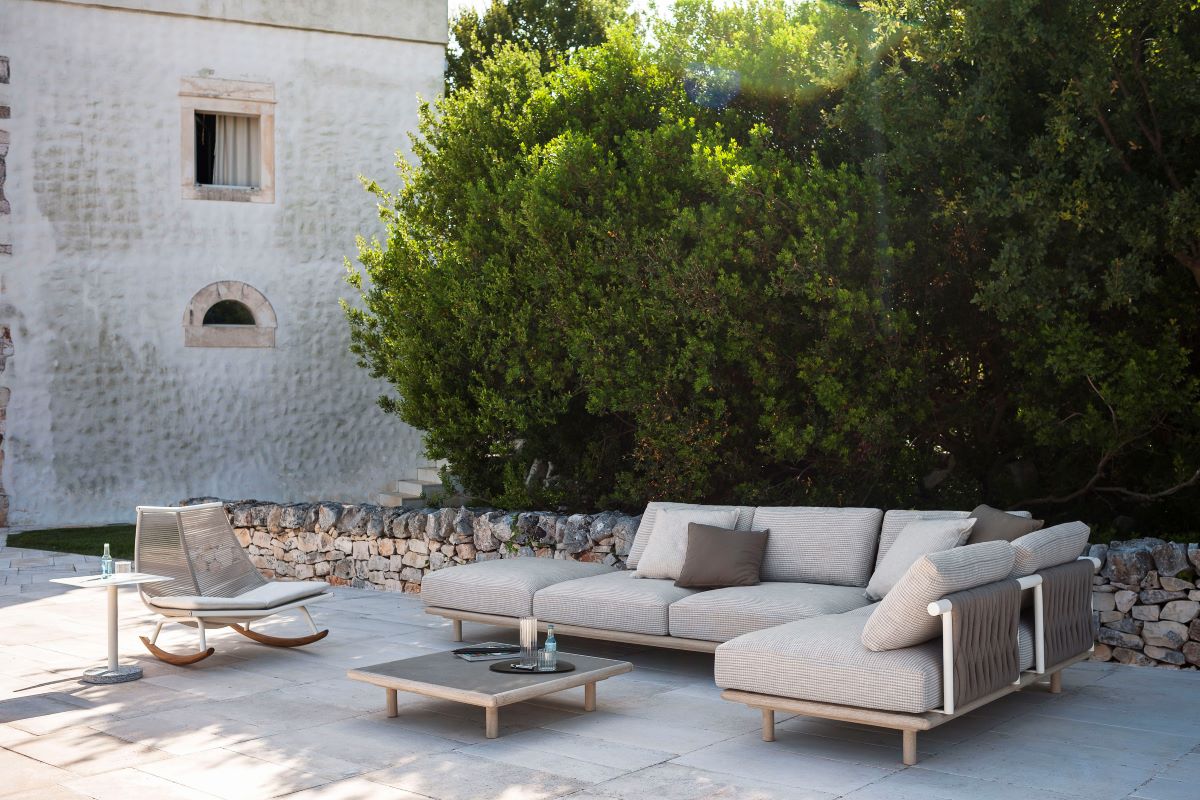 The teak used for EDEN is called Weather Resistant Teak, a white coloured teak that undergoes several brushing and coating cycles which increase its properties of impermeability and resistance to the atmospheric agents.
The innovative combination of different materials extends to the backrests, which are presented in both the Batyline version and the padded belt option, made available in all the colours of the Mix&Match project by RODA.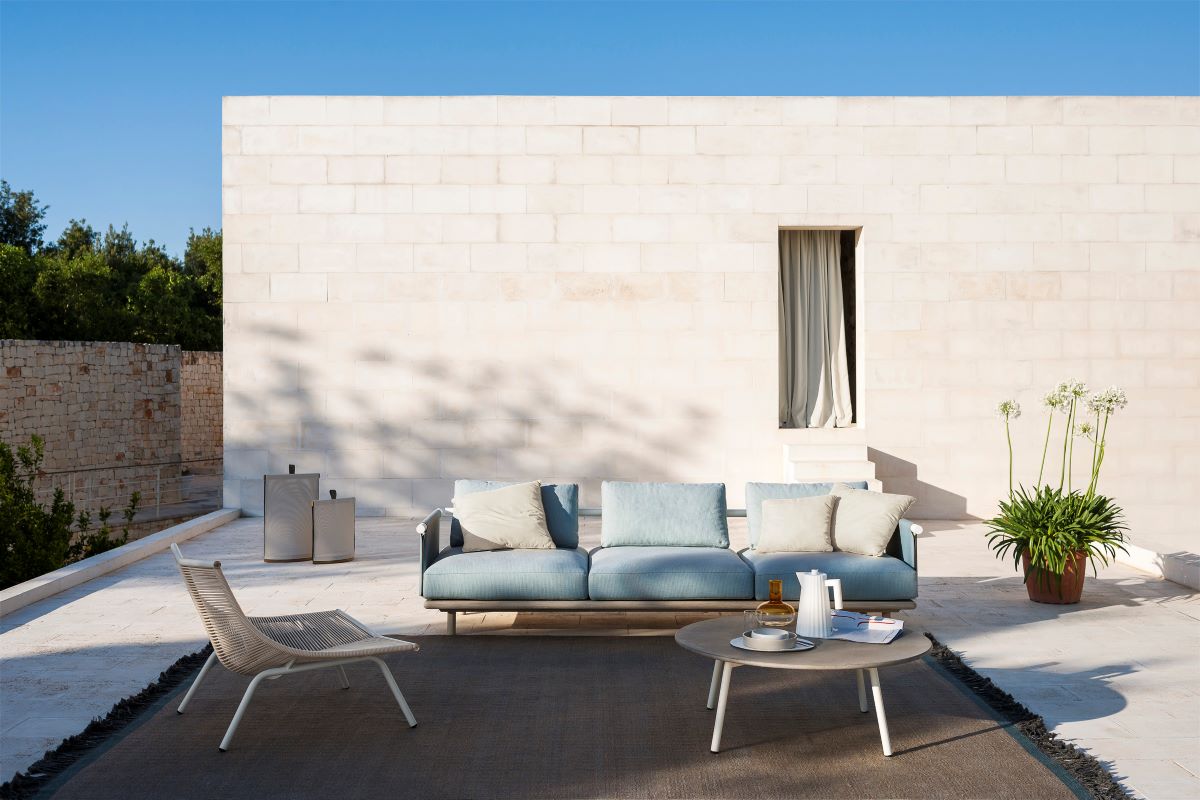 This last variant (padded belt) is the feature that characterises EDEN even further, an interwoven pattern that adds appeal and softness to the entire collection, giving the product a major sensation of tenderness and visual fulfilment.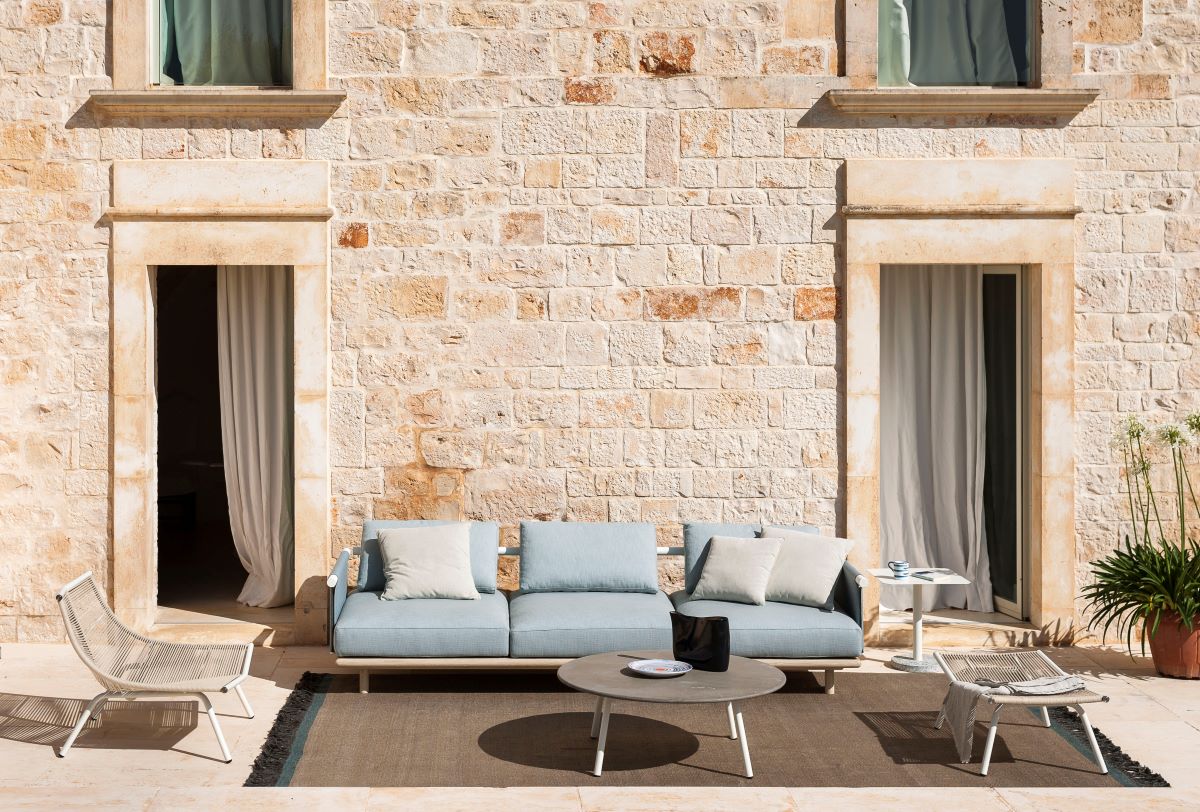 EDEN has got one-, two-, three-seater modules as well as the backrests, that can also be fitted in a crossover way. The one-, two- and three-seater versions can be combined as one wishes with the backrests proposed individually to ensure maximum freedom in configuring the product.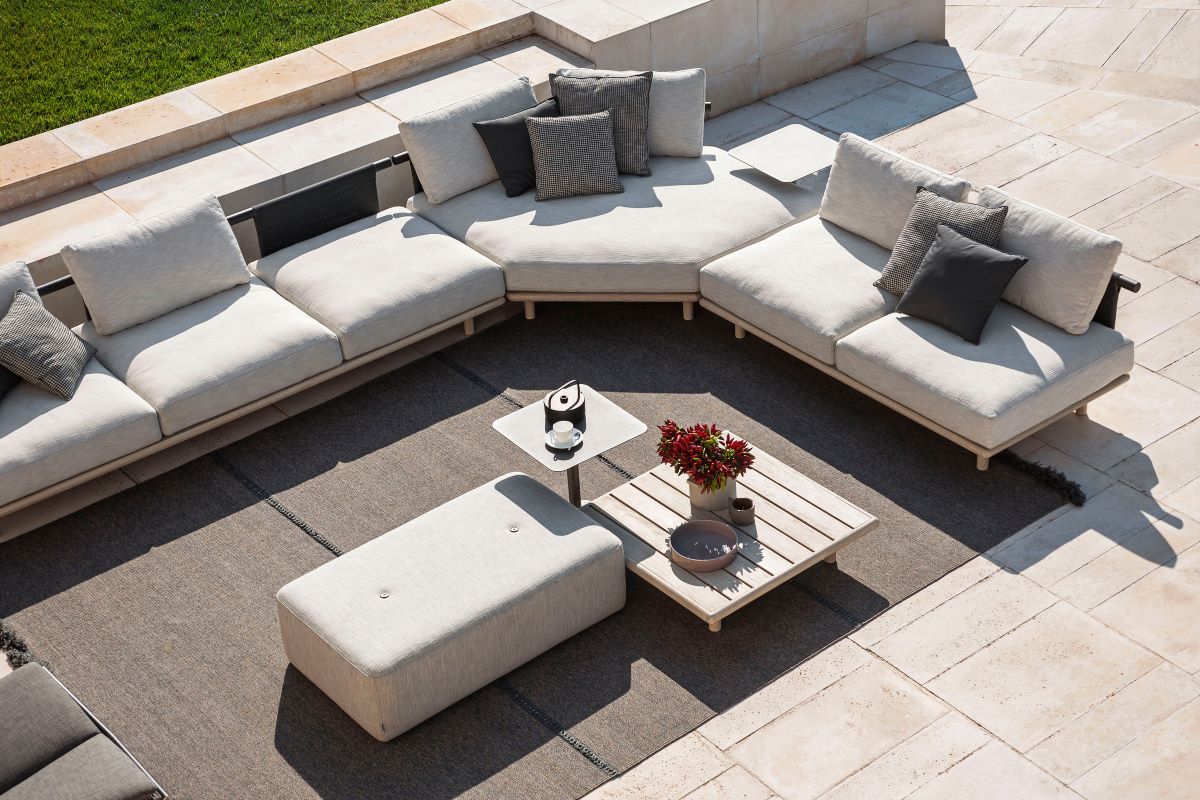 The collection includes an element that is a first for RODA: a hexagon shaped module that makes the sofa suitable for use in different home environments, whether as a single furnishing element or as a corner module in a composition; in addition, the degree of comfort afforded by the EDEN sofa also relies on very thick cushions, available in standard padding and water draining versions.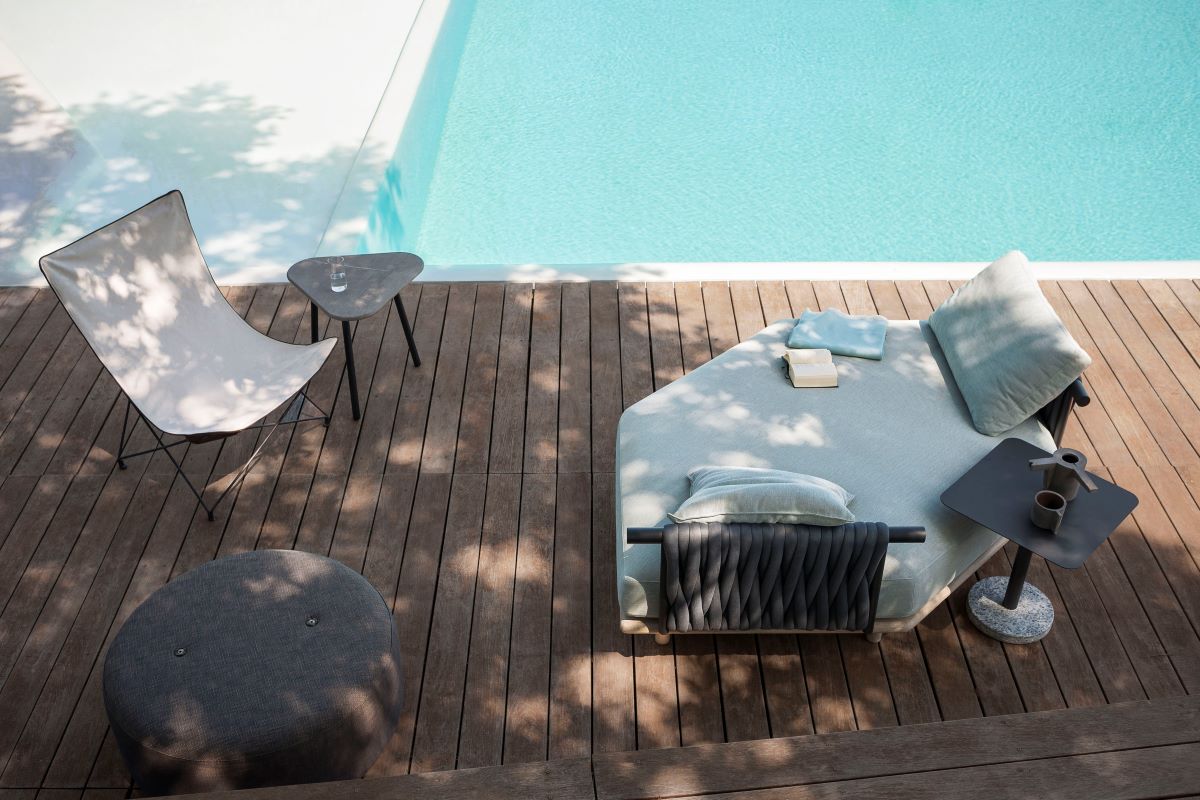 Lastly, to round off the EDEN system, the sofa can be combined with a coffee table in bleached teak wood (available with a stone top, too) that ensures continuity with the designs and finishes of the modules.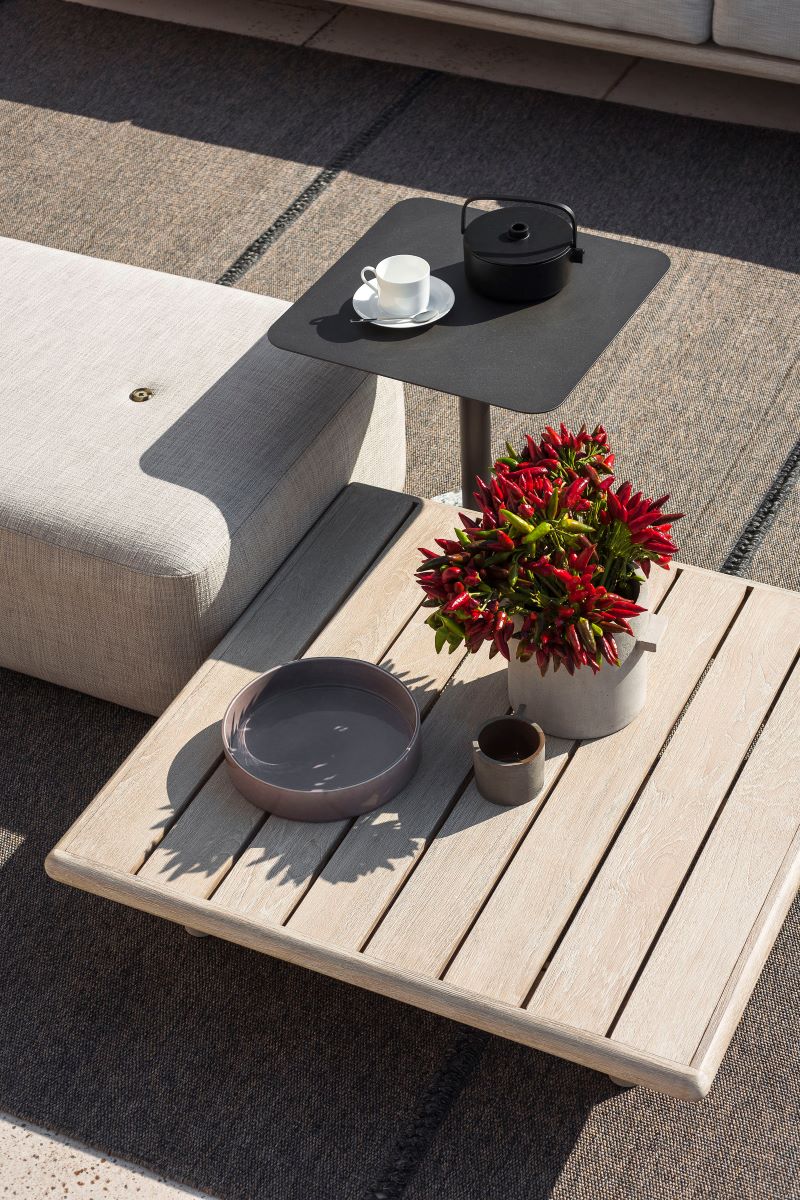 In conclusion, EDEN becomes the perfect solution to furnish the outdoor space elegantly, with a special international touch.