Ethimo furnishes Bill & Coo Coast Suites' restaurant in Mykonos
Summer in Mykonos? The right choice is the exclusive Bill & Coo Coast Suites Mykonos, luxury hotel which is part of the Leading Hotels of the World group and offers a seamless combination of style, nature, tradition and modernity, in a delicate balance with architectural elements and the typical colours of the island landscape.
The refined elegance and contemporary design of its rooms make the Bill & Coo Hotel a unique, charming place, where every space is designed with the utmost attention to detail and always with guest wellbeing in mind, to ensure relaxation and fun for all.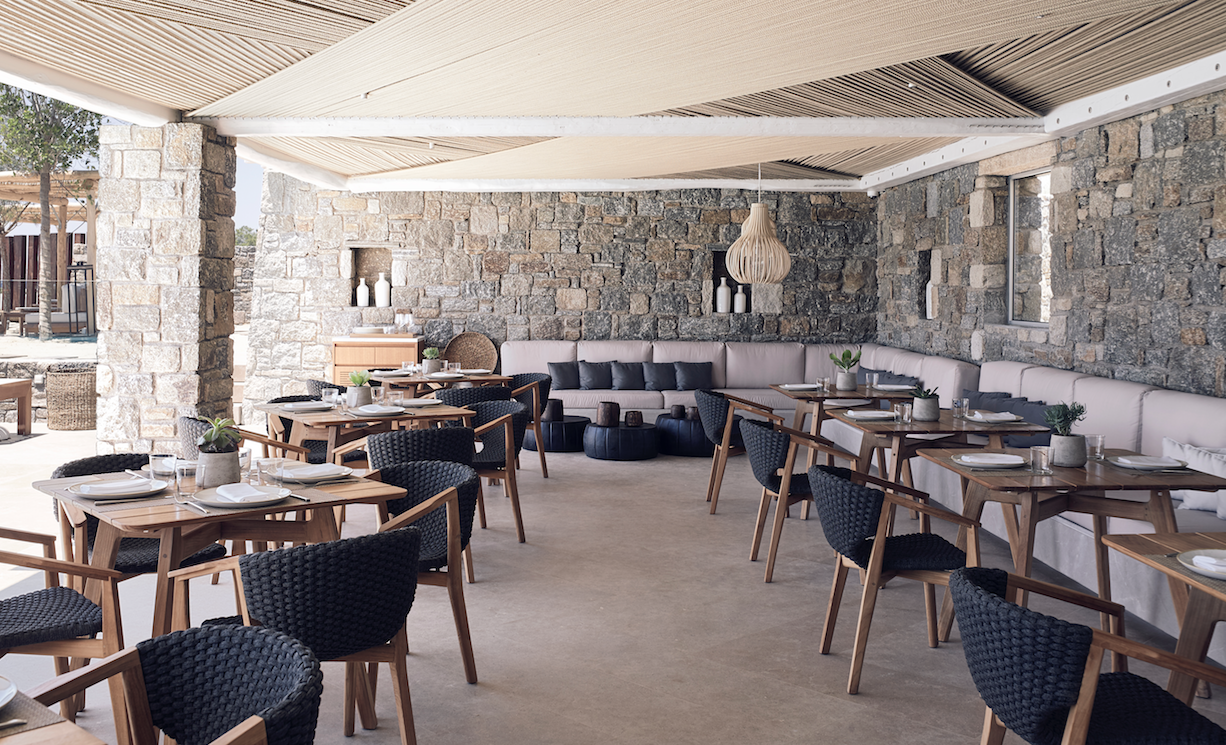 Ethimo, with its Knit chairs and dining tables, designed by Patrick Norguet, takes centre stage in the Bill & Coo Hotel's poolside restaurant, a special place, with an intimate and welcoming ambience, and a spectacular view of the sea.
The Mediterranean style and contemporary design of the Knit dining collection integrates smoothly into the unique architecture of the setting, between the stone walls and striking stretched rope ceilings.
The Knit dining armchair reinterprets the concept of a traditional dining chair with its wraparound shape and sophisticated allure that give it the comfort and charm of a lounge chair; moreover, Knit represents the coming together of natural teak andComfortable Flat Rope, Ethimo's exclusive Lava-coloured woven rope, highly resistant to the sun and salt, making it perfect for outdoor living.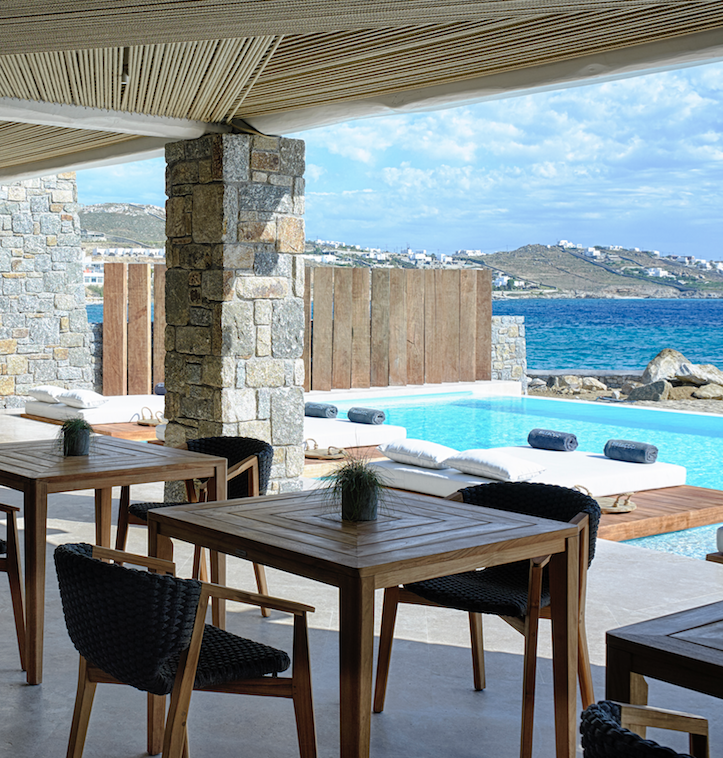 On the other hand, the Knit dining table, in natural teak, is robust and functional, with a simple but refined design, the perfect partner for these personality-rich chairs.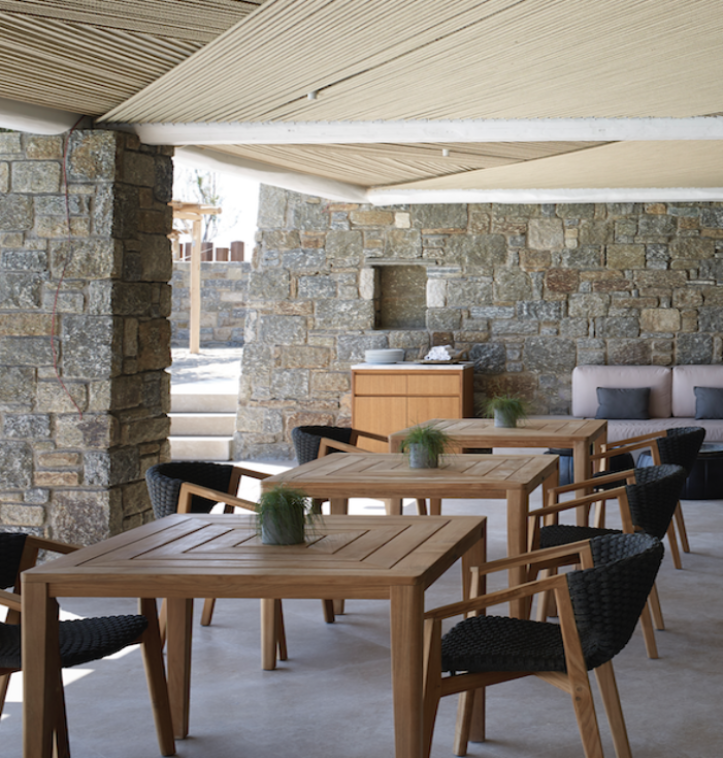 In conclusion in this project Ethimo brings the authentic quality of Italian Design to the Bill & Coo Hotel's outdoor restaurant, a unique location on the spectacular Greek island.