Ex.t and Marcante Testa present Frieze, a collection ispired by Roy Lichtenstein
Launched at the Maison&Objet furniture fair in Paris just a few days ago, Frieze is the new collection designed by Italian architecture studio Marcante Testa for bathroom brand Ex.t and inspired by the work of American pop artist Roy Lichtenstein.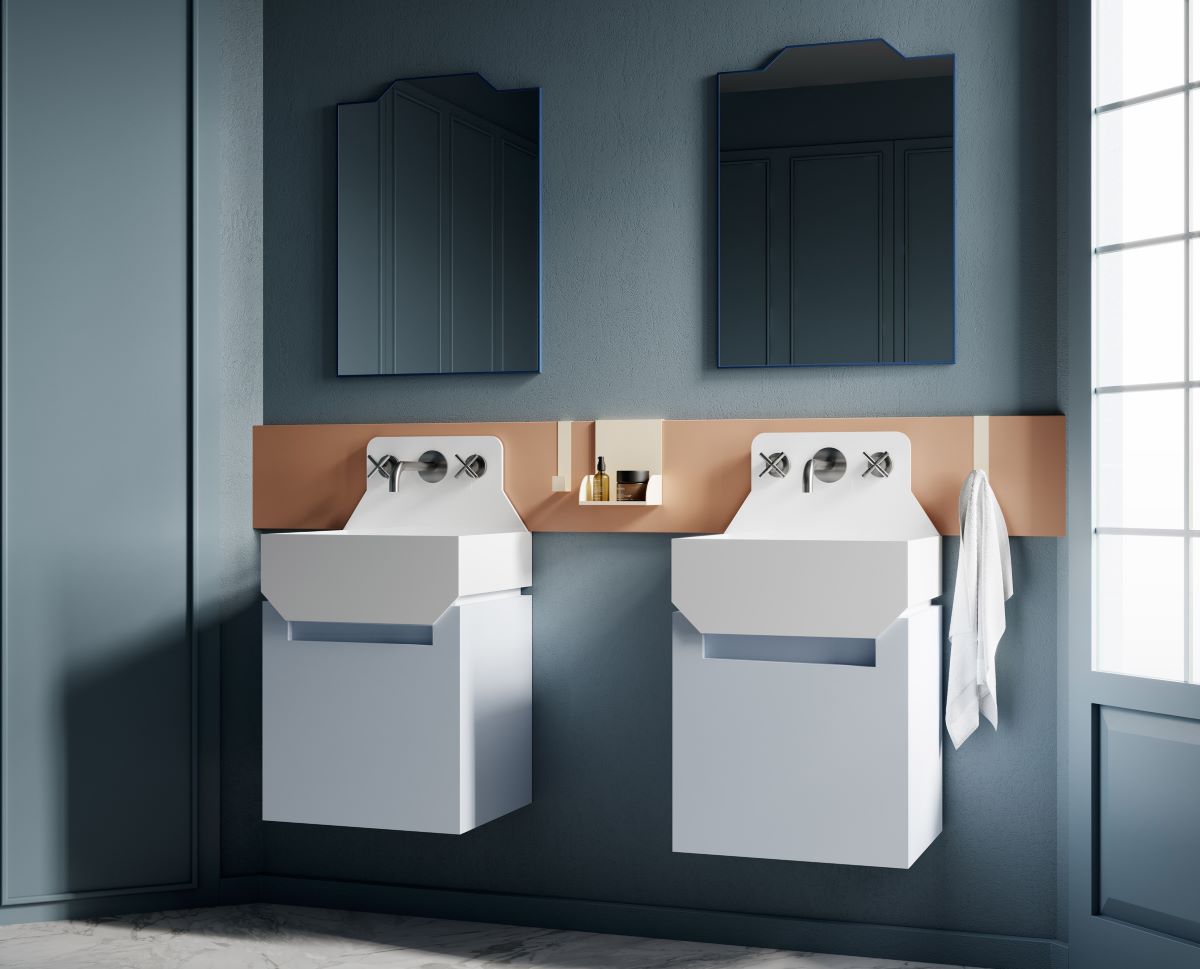 In particular, it is designed to reference Lichtenstein's Entablatures, a series of paintings made up of horizontal layers, which the artist created by looking at architectural facades around New York.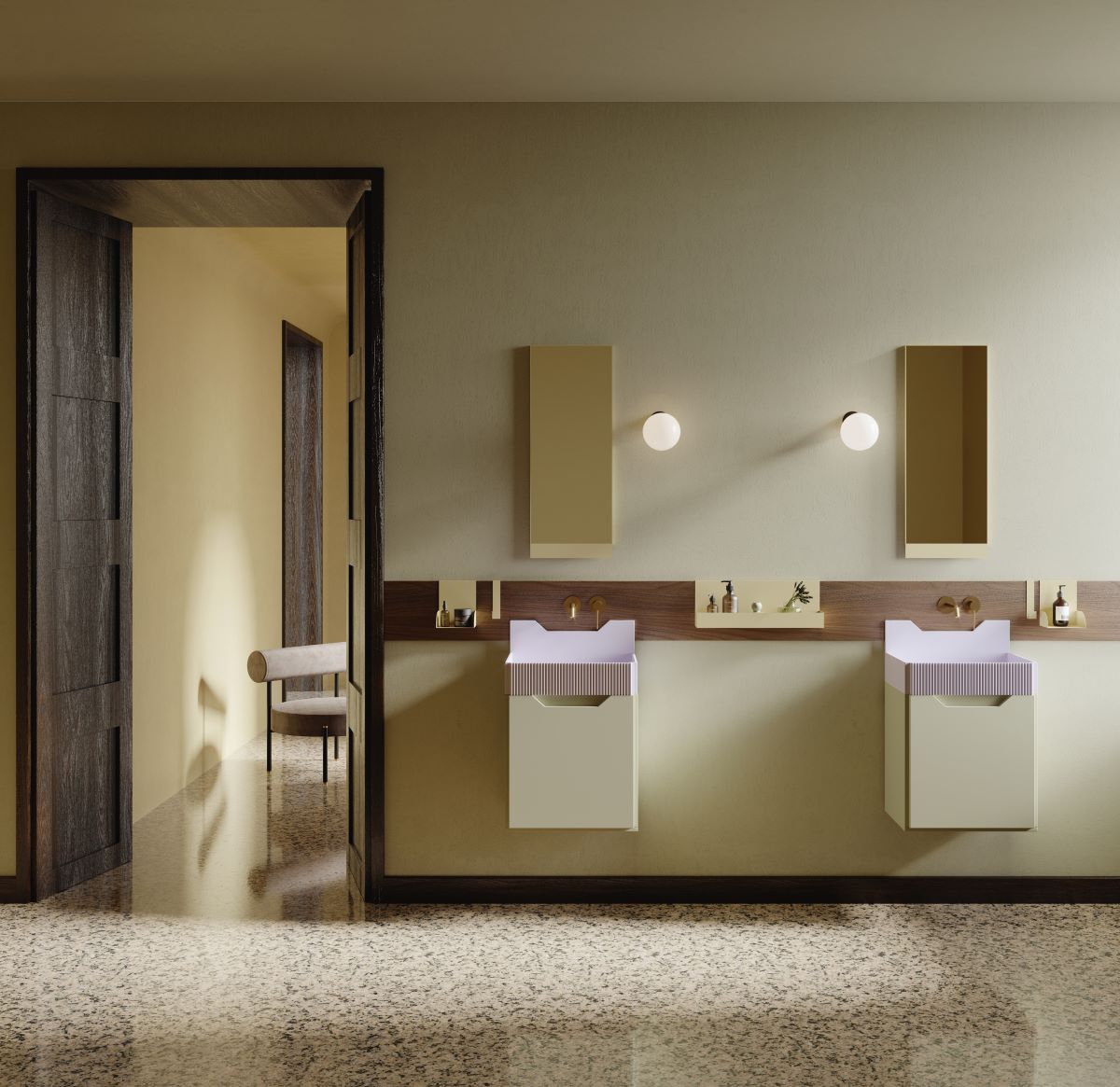 A similar geometry characterise the Frieze collection, which features a range of three washbasins designed to sit against a horizontal band, on which different accessories can be hung; in addition, the basins can be embellished with graphic patterns and come in vibrant shades including bright turquoise, lilac and soft pink.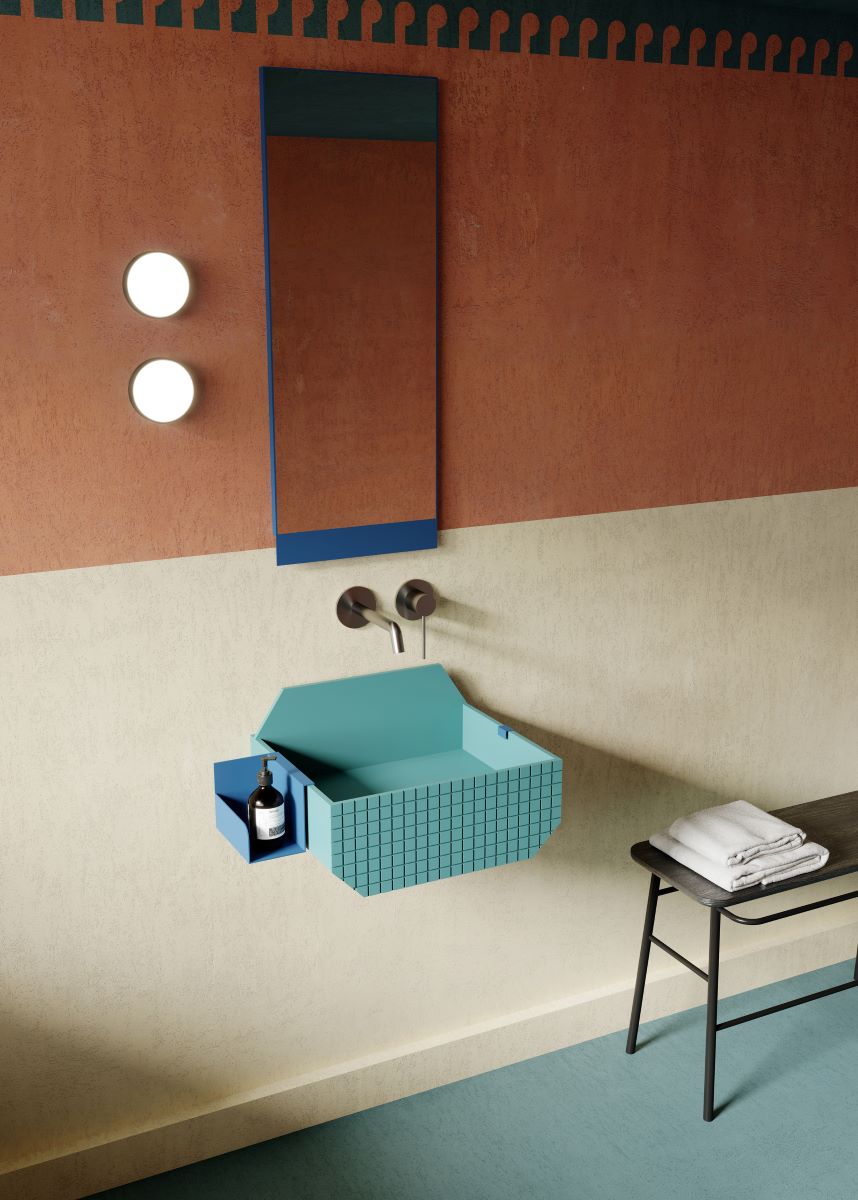 The Frieze One High and the Frieze One Low both have a similar form and are available with a crisscross pattern inscribed into the front surface; on the other hand, the Frieze Two Lined is a larger basin, textured by vertical grooves in its facade and it is available in the same bright colours, but also comes in Calacatta marble.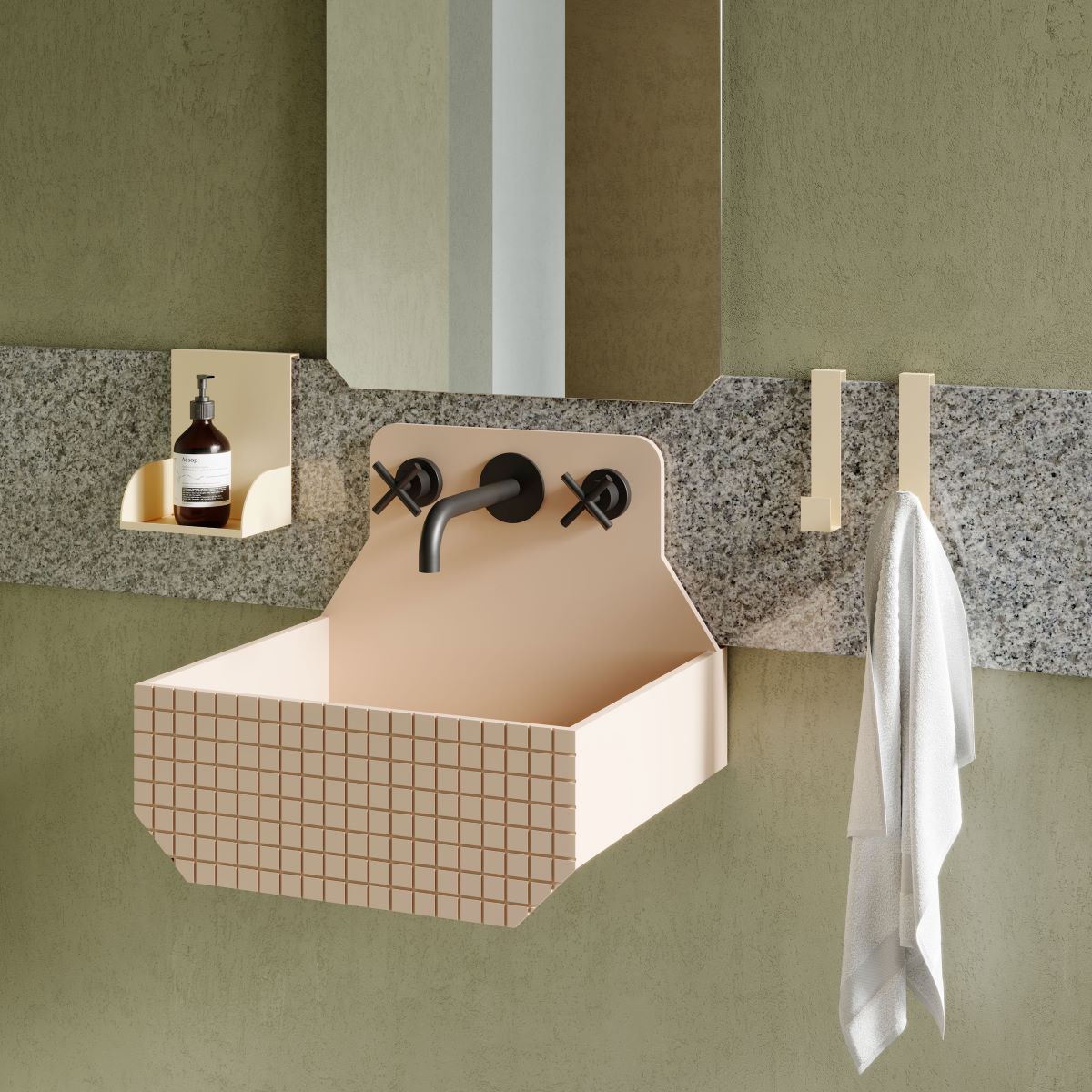 All three basins can be freestanding or set over a minimal cube-shaped cabinet, which can be made in walnut wood, or lacquered MDF in a wide range of colours, such as red, blue and green.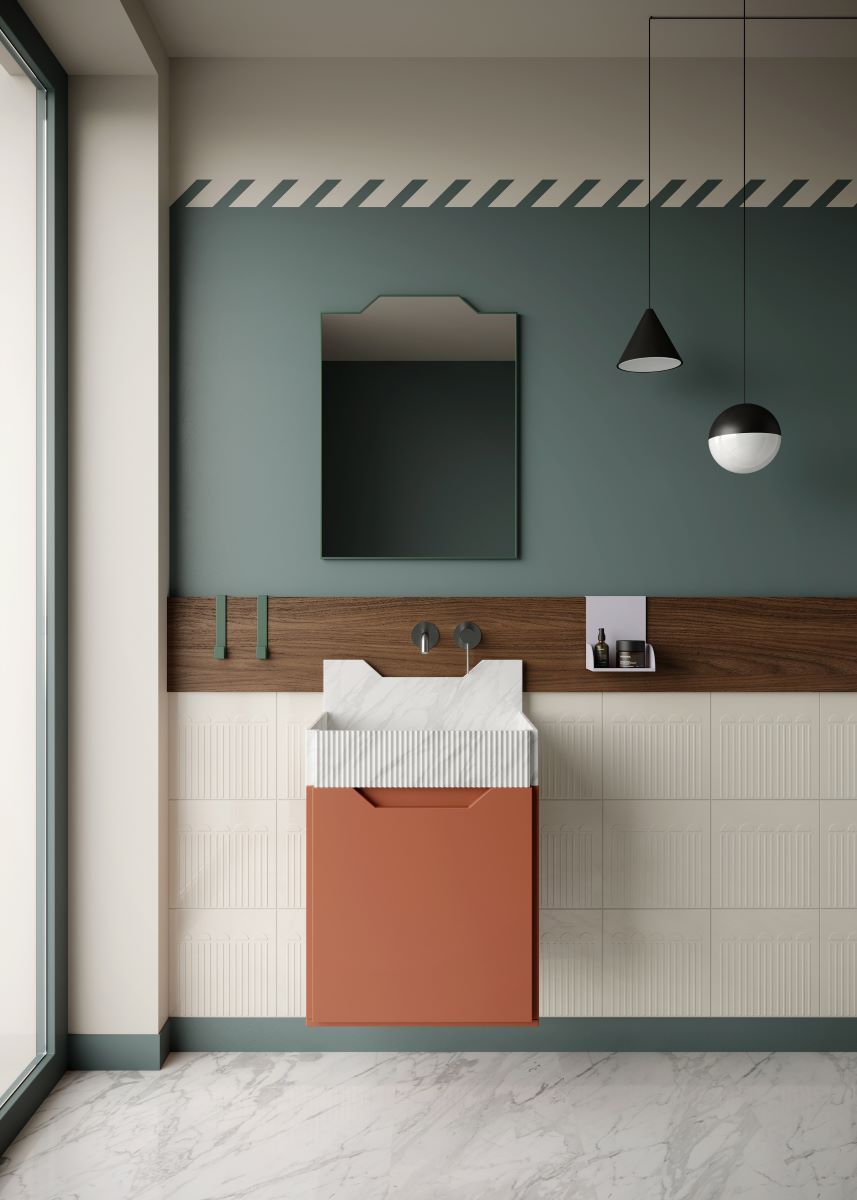 Finally, the horizontal band set behind the basin comes in the same range of colours, allowing customers to create various ensembles, for a lot of unique and original combinations including accessories like hooks and shelves.
Images Courtesy of Marcante Testa / Dezeen.