Located in the small village of St. Vigil (South Tyrol), surrounded by the Dolomites of Val Badia, the ciAsa is the latest project designed by Pedevilla Architects who took inspiration from the archaic form of a house, without distinction between roof and facade.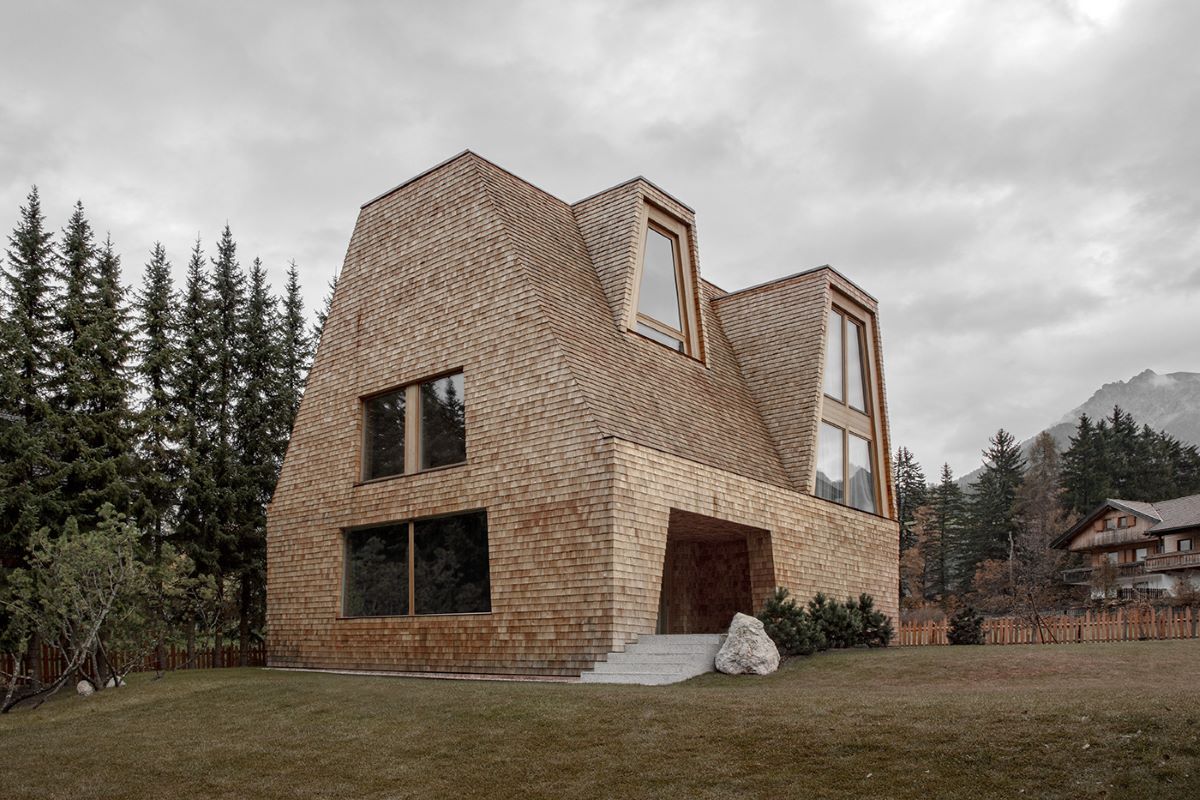 It is a high-alpine family home (whose name comes from the Rhaeto-Romanic word for "house") characterised by the rising form of the roof which makes the building visible from afar and provides protection at the same time; in addition, the shape of the trapezoid appears as a recurring element in the overall design.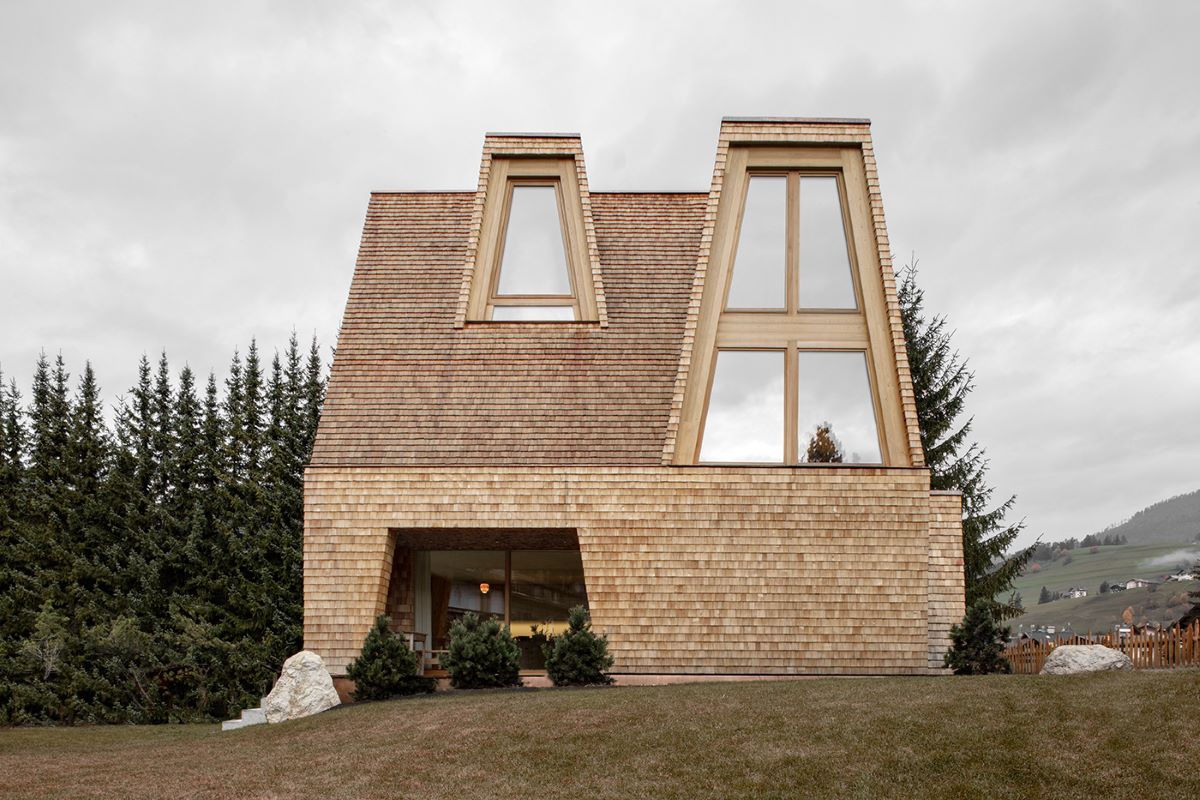 The three overground floors are entirely made out of wood from the surrounding forests: spruce wood was used for the structure, while the interior surfaces and custom-made furniture consist of swiss stone pine; finally, like a pine cone, the façade is clad with hand-split larch shingles.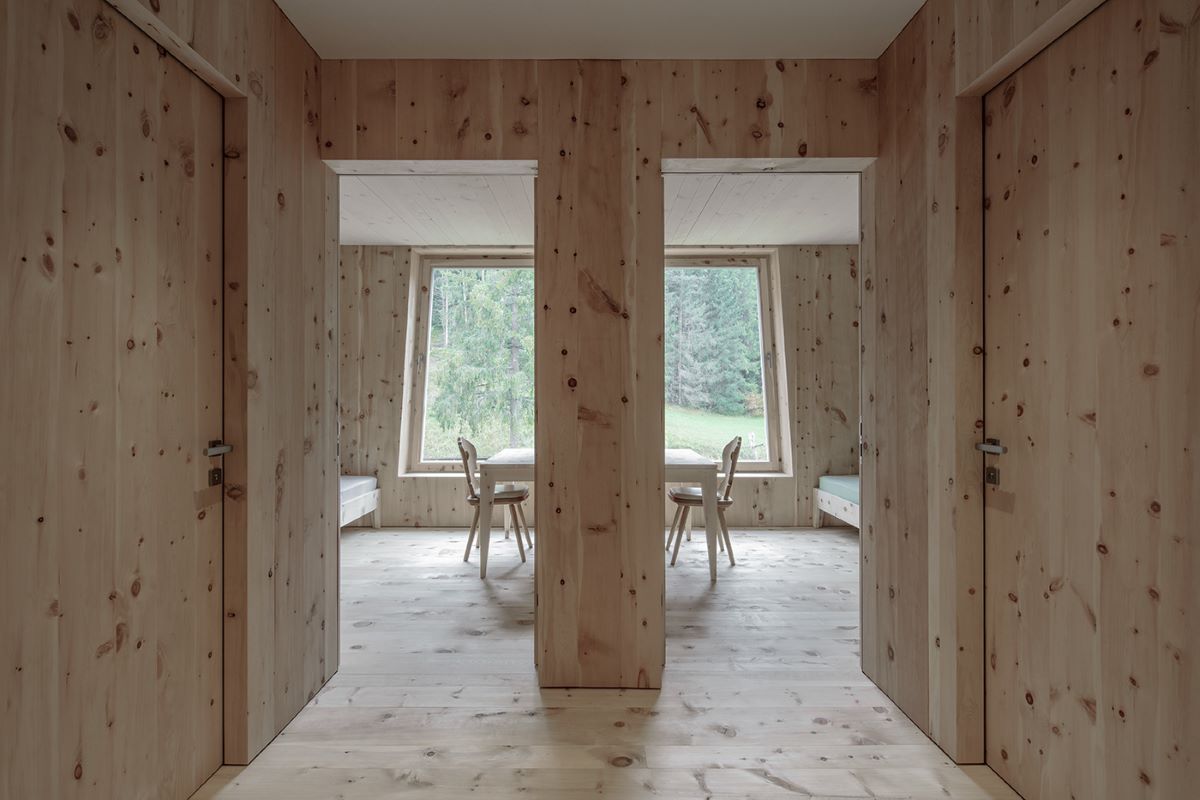 On the other hand, the concrete for the basement consists of dolomite rock from the nearby creek, enriched with the property's own thermal water.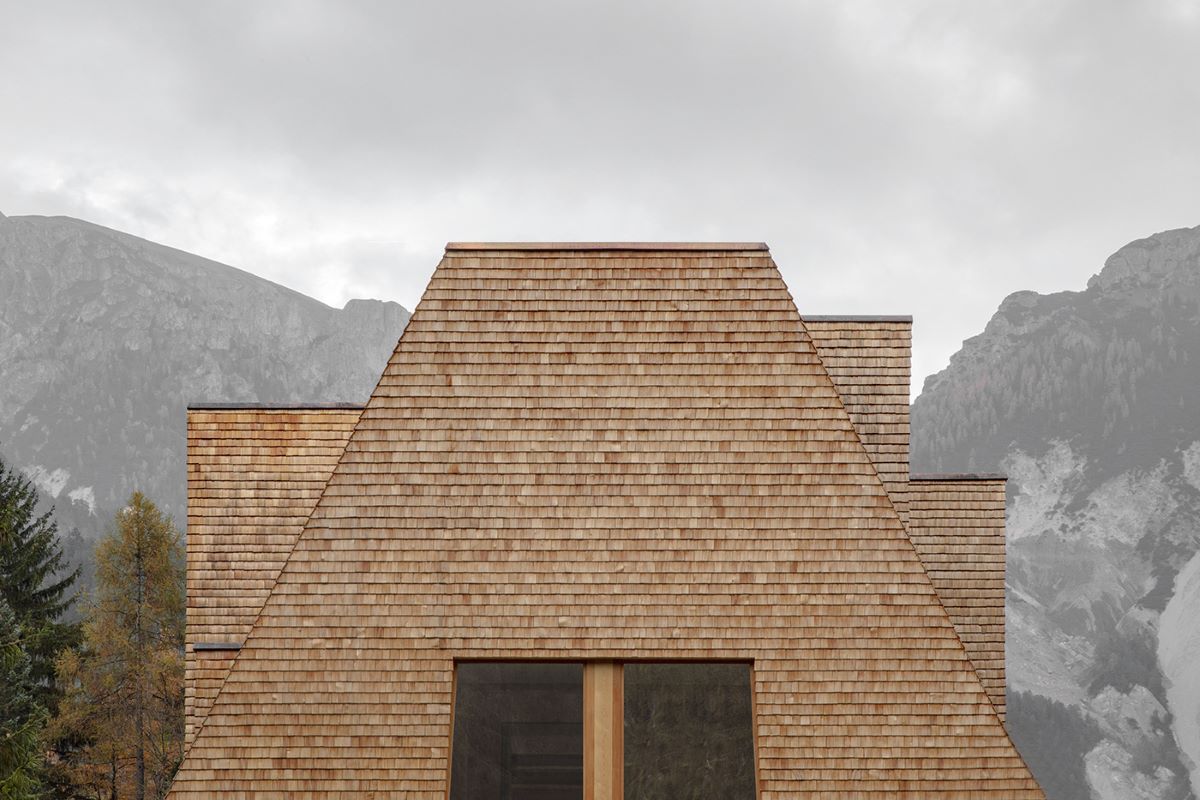 The aspect of sustainability and regionality has been fundamental in the whole designing process, which was based on local materials (natural only), processed by local craftsmen.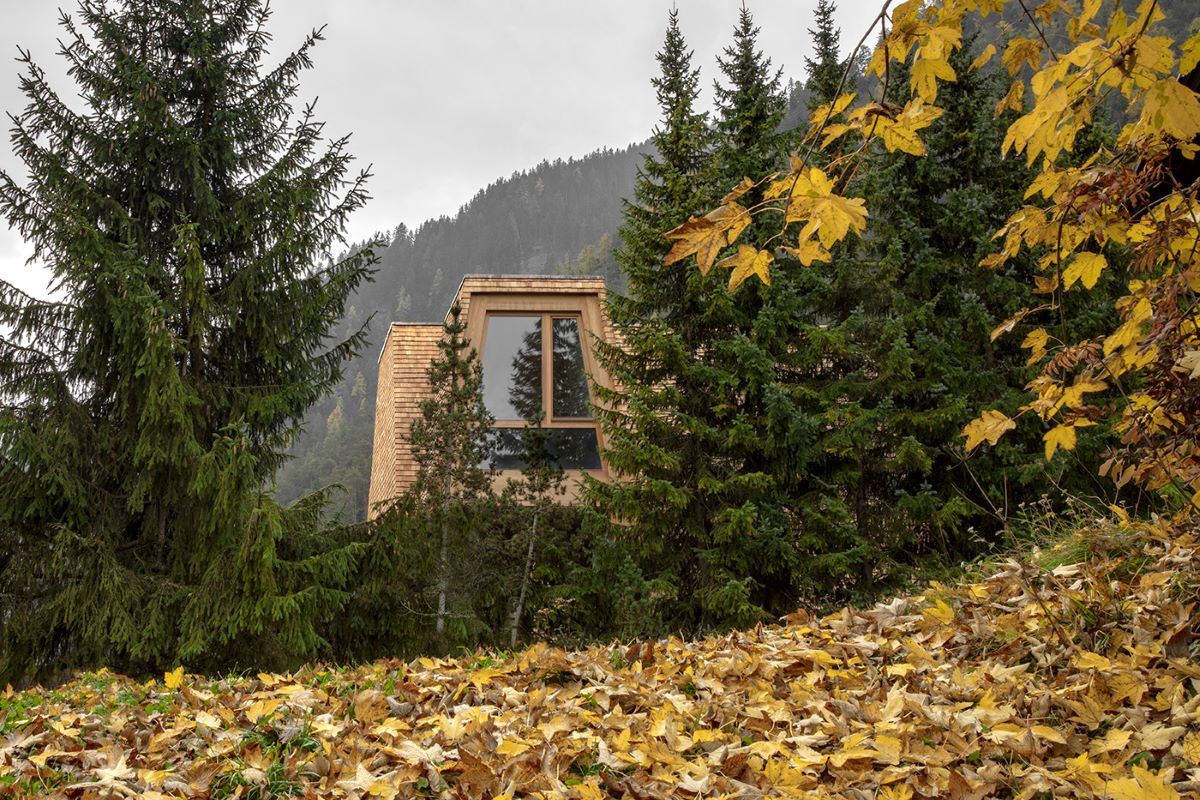 The result is a residential project where nature becomes the absolute protagonist.
Photography is by Gustav Willeit.