In Monticello, a rural area in Northern Italy, Di Gregorio Associati Architetti has restored and extended a brick house surrounded by vineyards, opening up its interiors to terraces and installing planted concrete pergolas.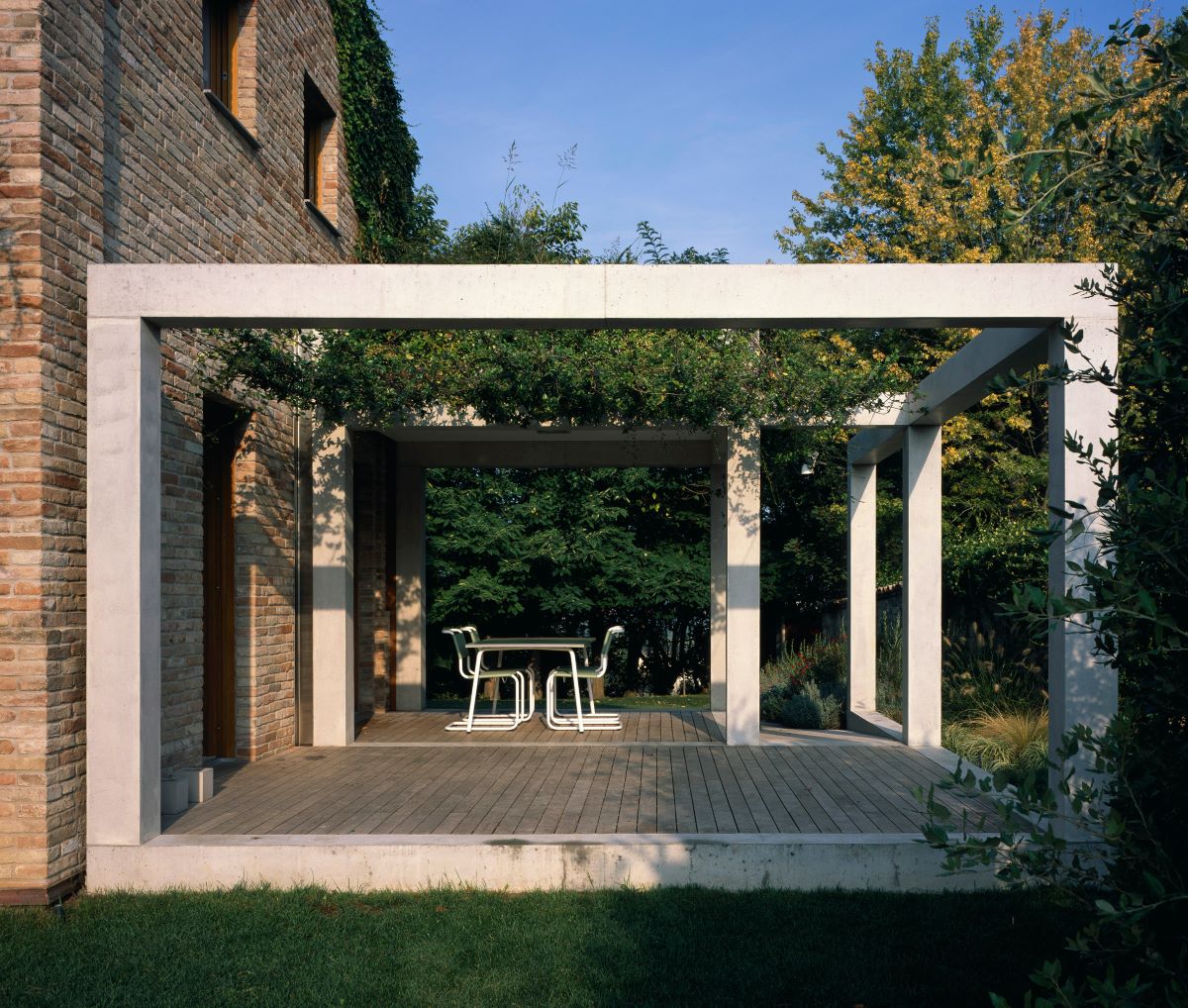 The architects have left the original structure largely intact but now the inner area forms a glazed extension and the outer structure shields it from the sun, with plants growing down from the concrete frame.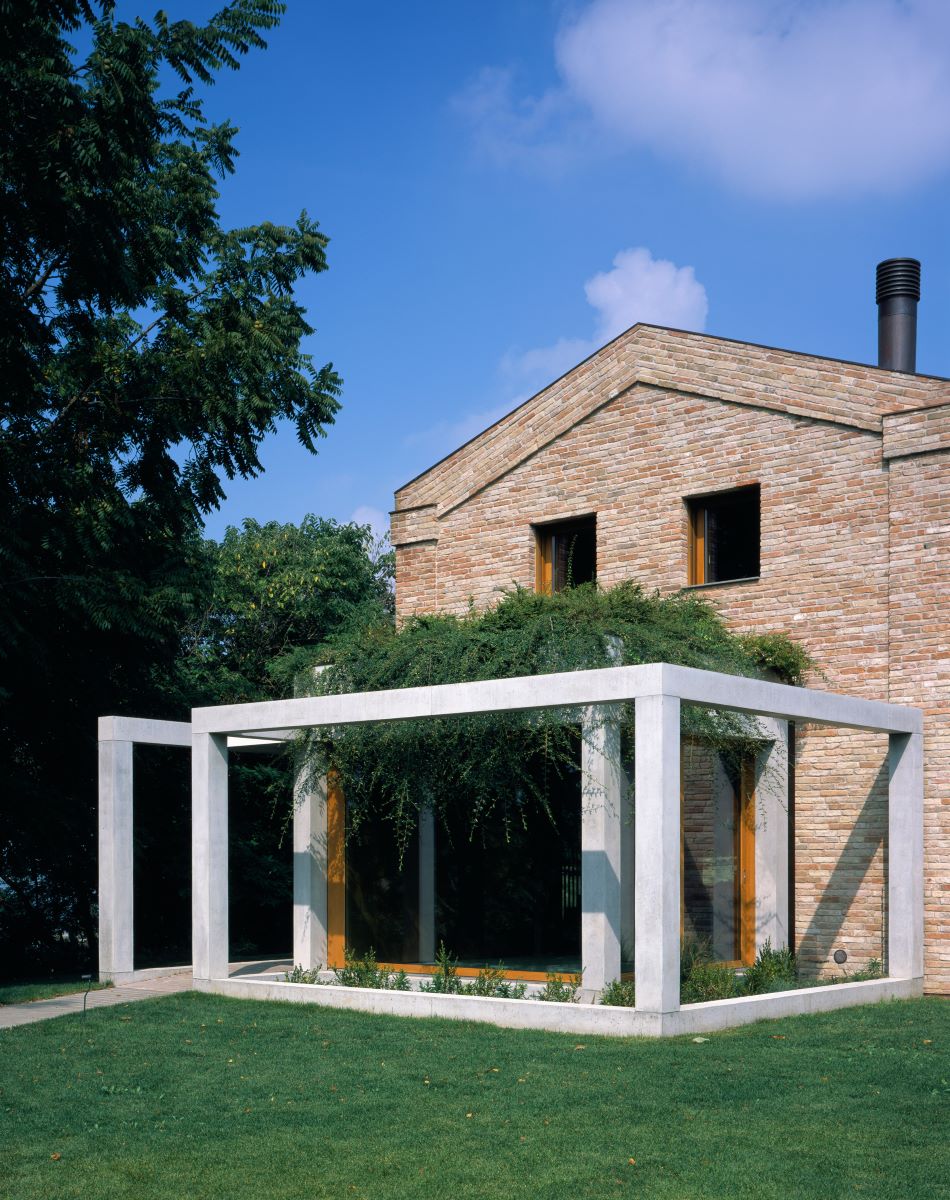 To the north and east, the living space opens out onto seating areas while on the west side the plain brick facade of the original building has been retained and large windows introduced to represent the relation between past, present and future.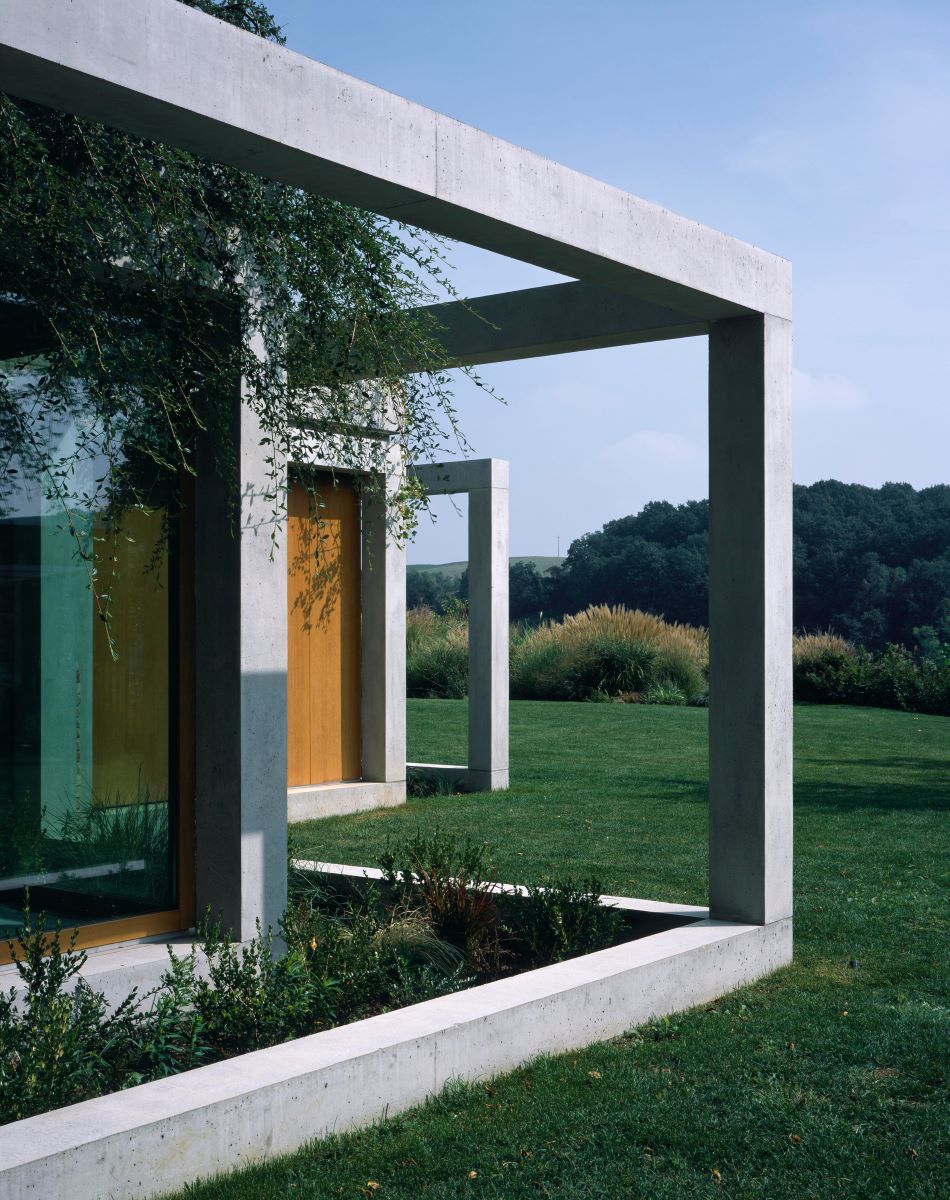 In addition, the perimeter walls of the original volume have been upholstered with German fabric of different colours, alternating with Italian ceramics and quartzite from the nearby Val Taro; steel and brass details have been used to divide different material finishes of the old and new building.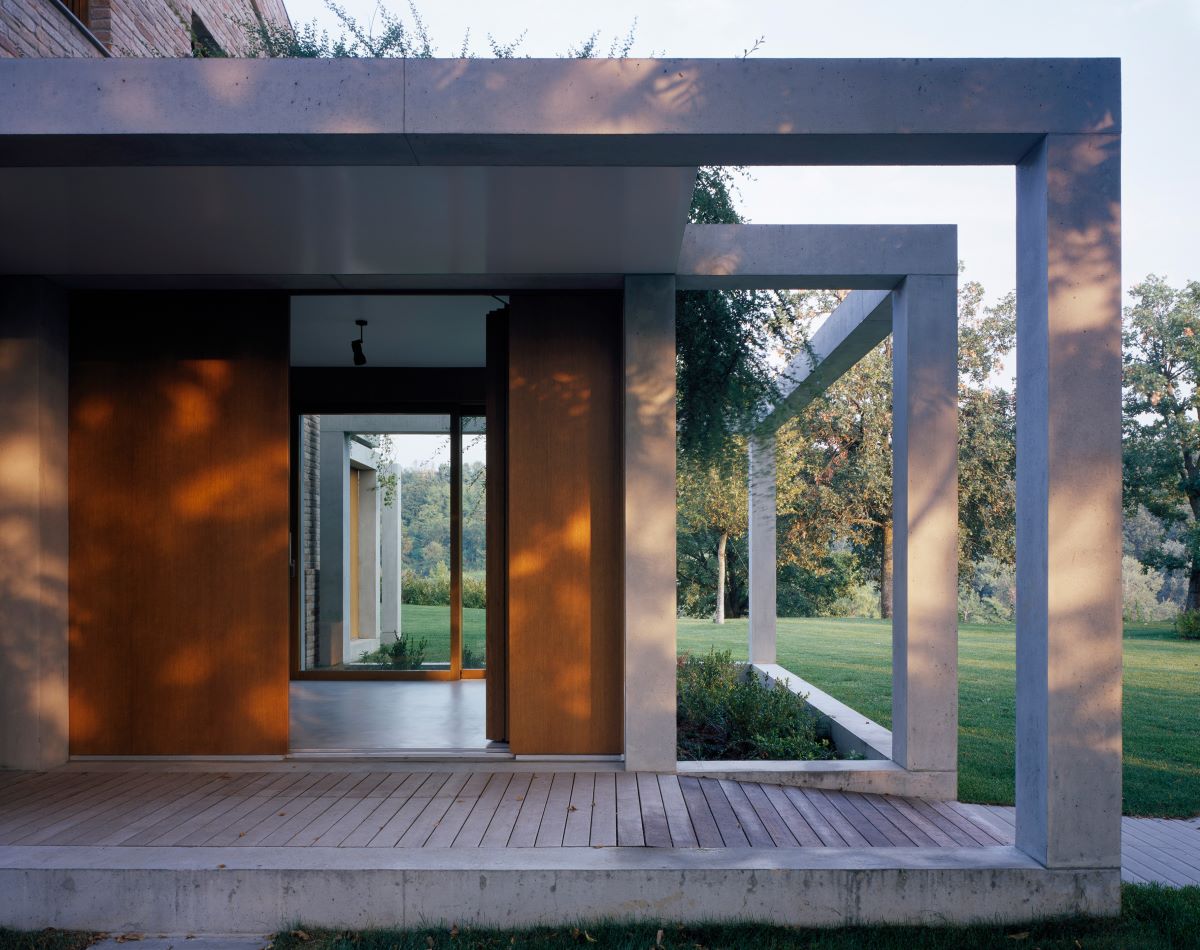 Finally, the ground floor has been opened up to create a continuous living, kitchen and dining space, organised around a staircase and bathroom and clad in European oak, while on the upper level are the bedrooms and an additional bathroom space, which are also accessible via a second staircase.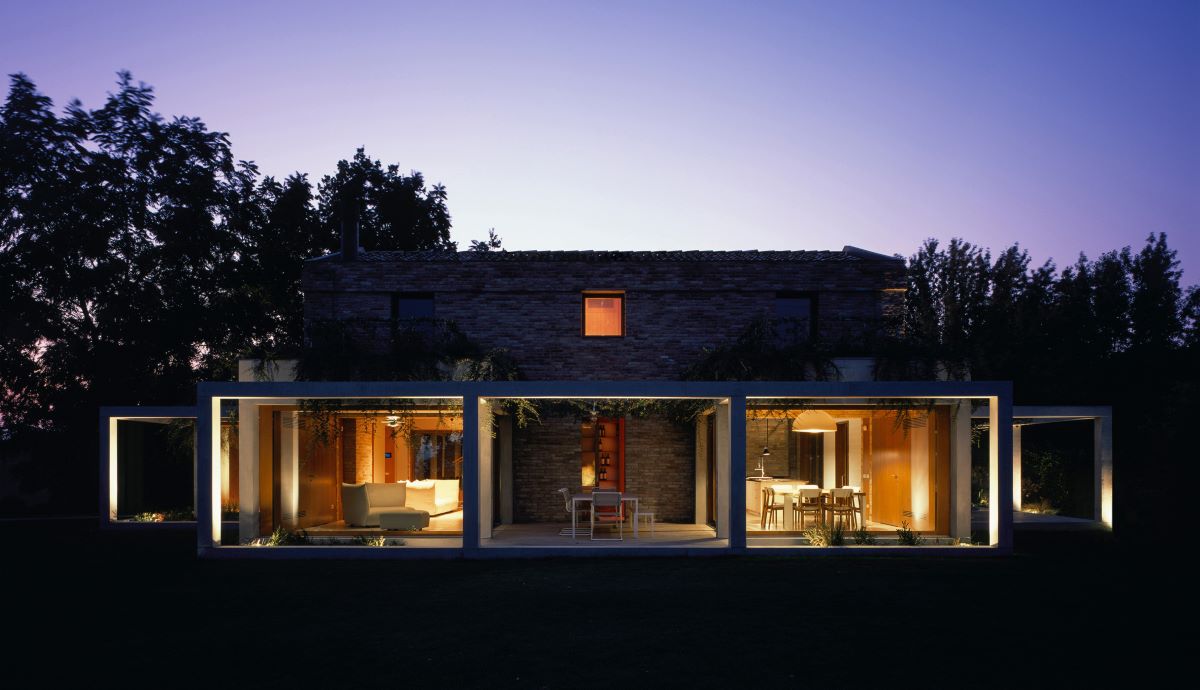 The result is a luxury house in symbiosis with nature.
Photography is by Hèlén Binet.