Togetherness, the new chair 520 by Marco Dessì for Thonet
Togetherness is the name of the the new upholstered chair 520 by Marco Dessí for Thonet, the iconic brand which has embodied the timelessly beautiful seating furniture for 200 years.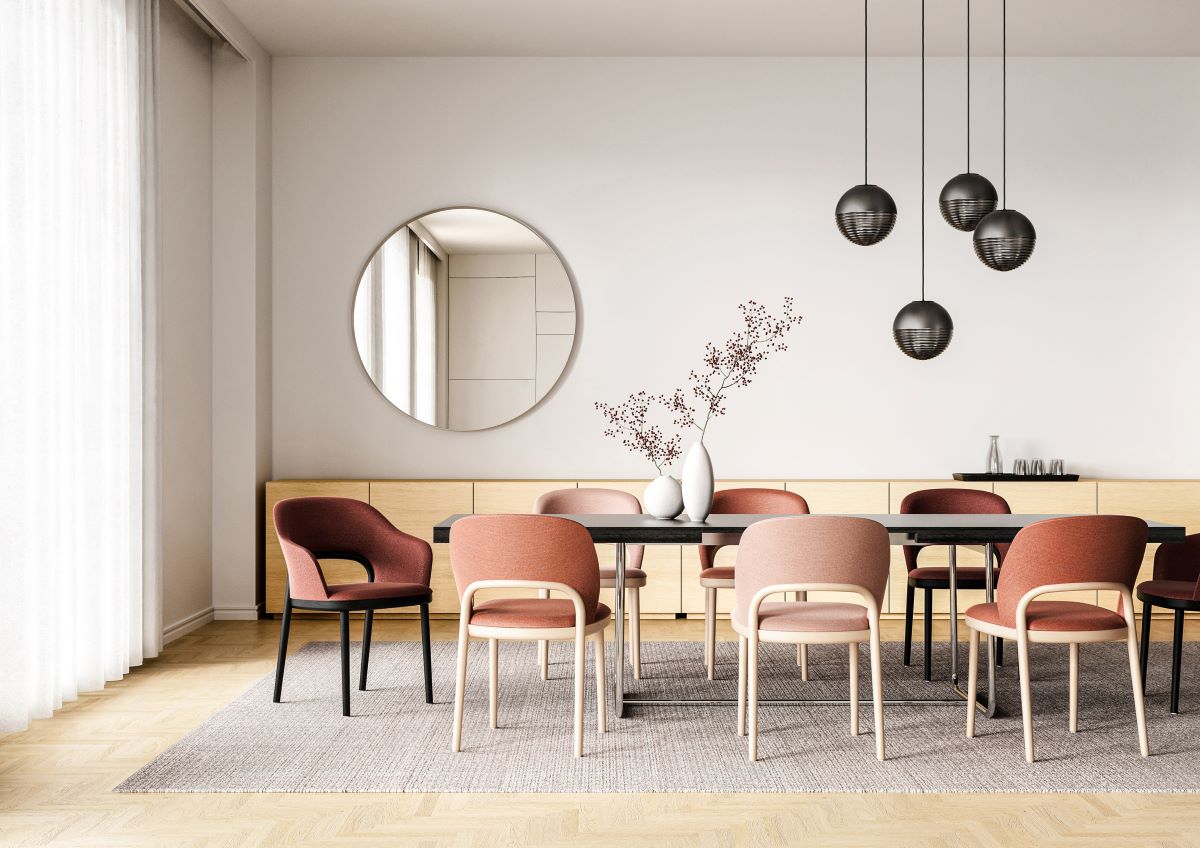 The Vienna-based designer has created a contemporary interpretation of that heritage in the form of the modern upholstered chair no. 520 and thanks to the different versions available, it's the perfect chair for multiple use, not only at the dining table: besides combining excellent seating comfort with a pleasantly light look and surprisingly light weight, it radiates a poised elegance that echoes the culture and history of the classic Thonet bentwood chair.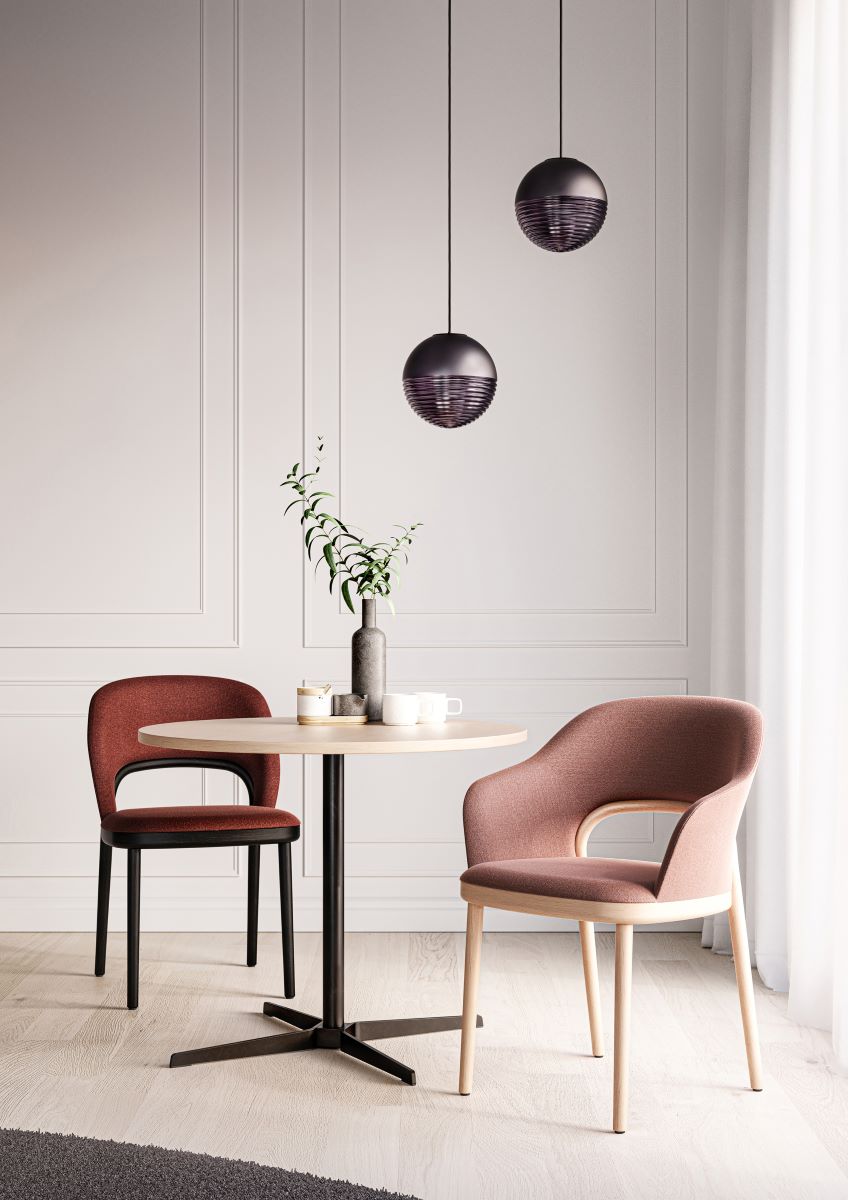 In Dessí's model, the voids between the bentwood elements have been replaced with comfortable upholstery: its simple, intelligent design permits different versions with and without armrests; moreover, in combination with the extensive choice of materials available, this all adds up to a chair collection that's suitable for a wide range of applications – from sophisticated dining to executive meetings.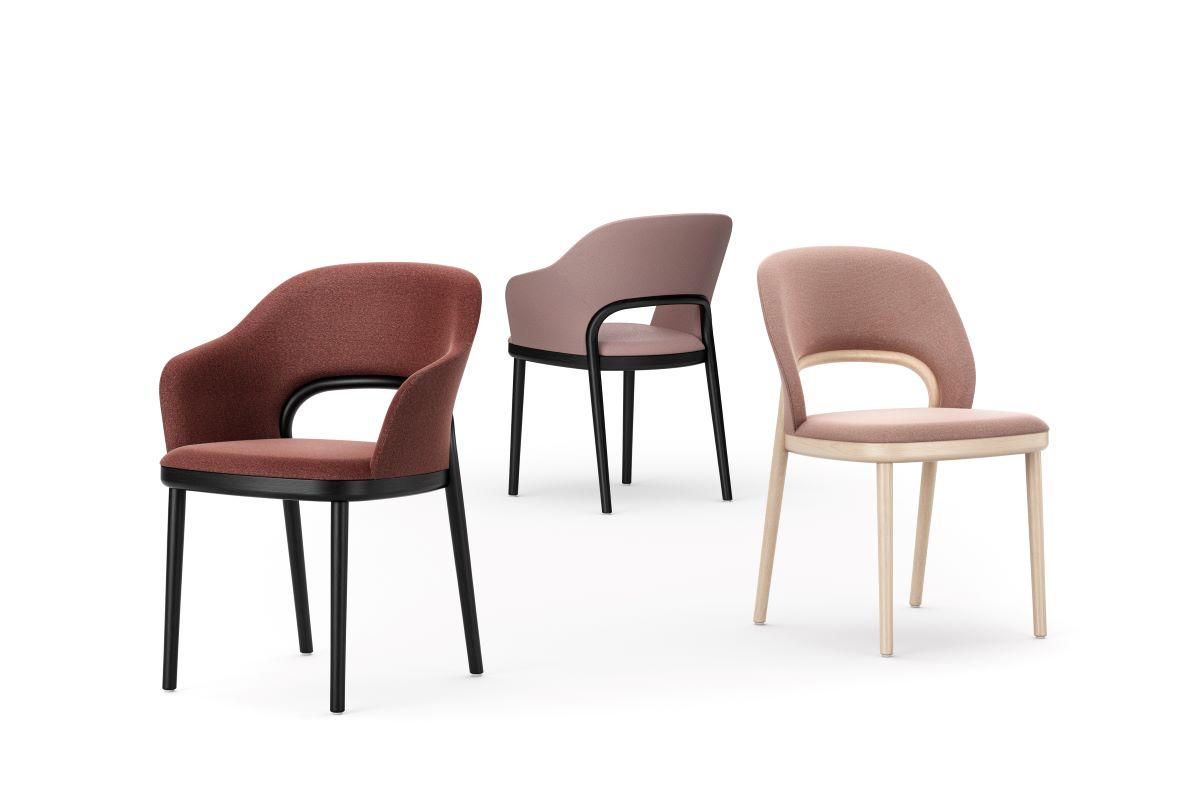 Marco Dessì explains:
"When I was working on the 520, I studied the Thonet classics. The arc that forms a unit with the back legs is so iconic and characteristic for Thonet. Essentially, our approach is based on that one specific detail."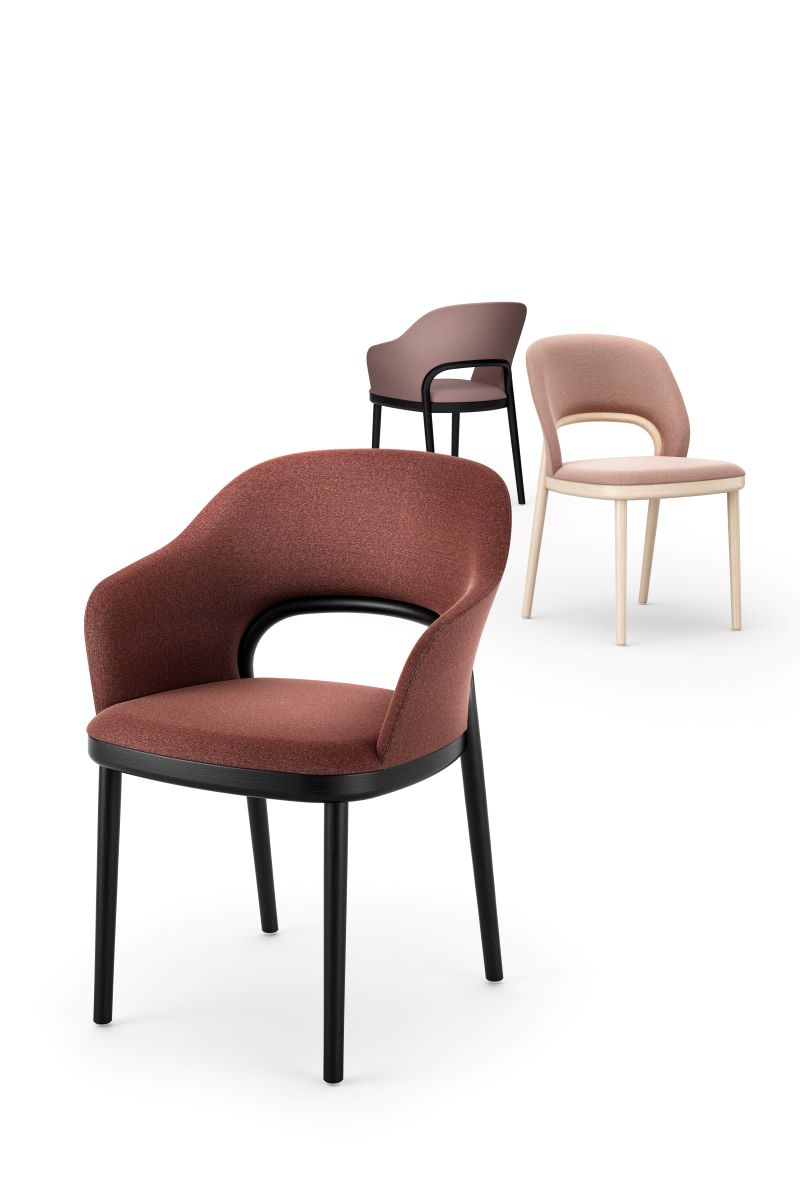 In his design, Dessí incorporated this distinctive beech bentwood component as a structural element. He cleverly reduced the space between the lower arc and the seat so it doubles as a kind of carry handle, particularly convenient when the chairs need to be moved.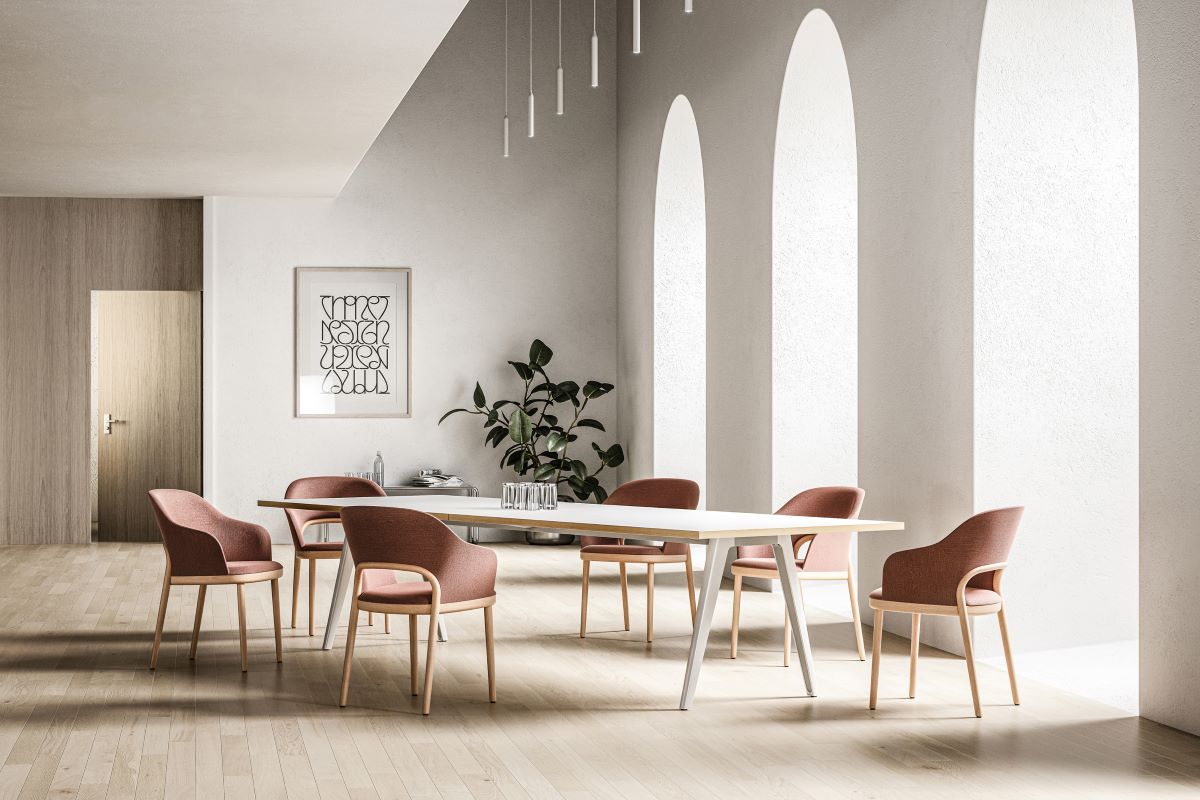 The innovative process for bending solid wood developed by Michael Thonet in the mid-19th century gave rise to the typical Thonet design language and had a considerable influence on Dessí during the design process:
"The fact that the very first Thonet chairs are still in use today demonstrates just how robust, sustainable and utterly contemporary the process is. Quality stands the test of time – and striving for quality can guarantee a firm's existence for 200 years."