The new Levante hood by Falmec is designed for contemporary kitchen thanks to its refined design and the remote-controlled motorised up & down lift system that allows the adjustment in height by lowering itself down to a maximum of one metre from the ceiling, and then repositioning itself after use.
Composed of an impressive rectangular frame in tempered glass, the Levante is now available in a brand new graphite finish – in addition to the existing black and white versions – to expand customer choice in the kitchen and ensure continuity with contemporary trends.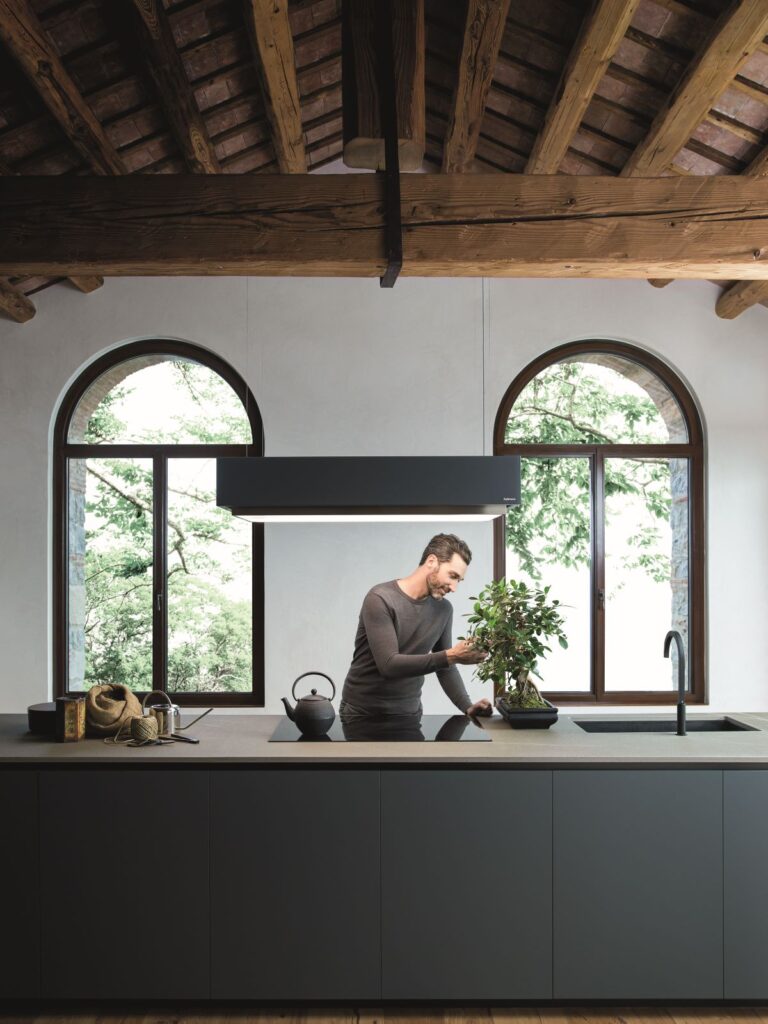 To verify chromatic uniformity in the profile and in all its sight points, the colouring of the graphite glass was created using a special technique that maintains the natural colour of the glass without surface treatment by painting.
This model is completed by an internal frame in stainless steel with scotch brite finish, and by an elegant LED panel positioned in the lower part, which not only ensures optimal light output when the hood is turned on, but also a relaxing surrounding light when it is 'at rest' on the ceiling.
The Levante is also supported by the Dynamic Light function that allows the tone of the light to be switched and adapted to its surroundings, to incorporate your own preferences.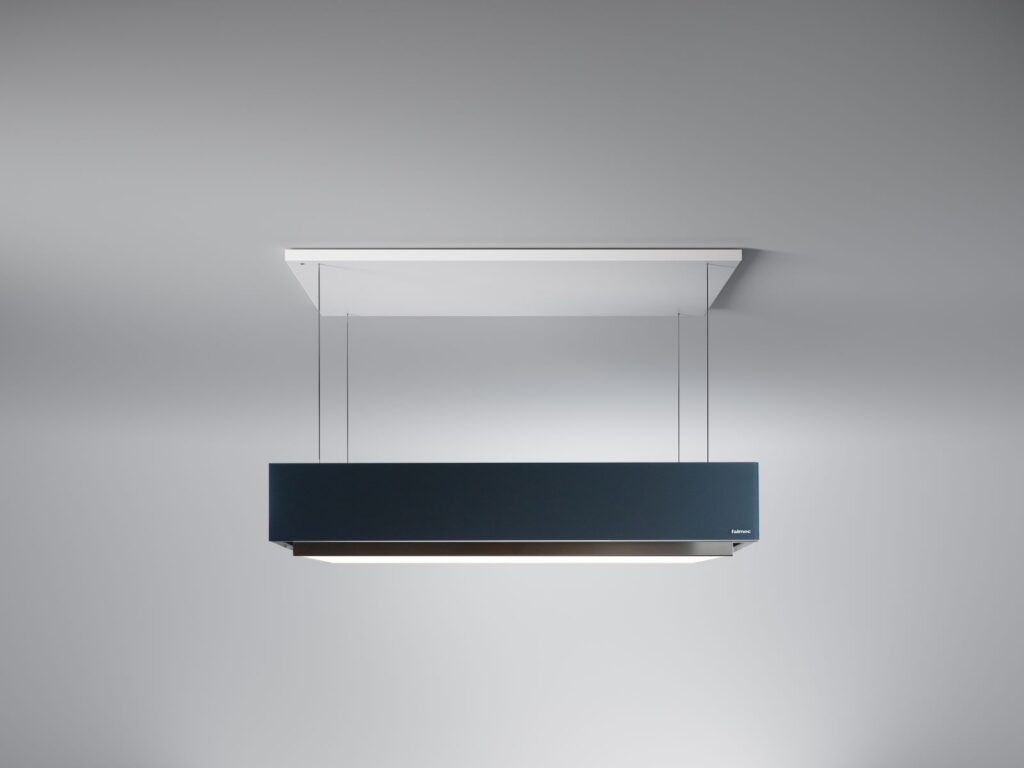 In addition, the Levante hood belongs to the Circle.Tech collection and is equipped with unique technology, patented by Falmec, to guarantee suction and filtration in one solution, resulting in excellent extraction performance, minimum volume and low noise levels.
Like the other Circle.Tech models, the Levante hood finally uses Carbon.Zeo filters composed of natural materials such as activated carbon and zeolite: extremely effective in relation to standard filters, they permit the retention of any unwanted odours, as well as the humidity generated by cooking vapours.