In 2021 Falmec presents Easy, the evolution of Falmec's original Quantum model, the surface integrated cooking system inspired by the unique and unmatched concept of the quantum particles.
Easier and faster to install, this new version incorporates the Carbon.Zeo filter within the suction body: the filter takes advantage of the natural properties of the charcoal and zeolite by achieving unprecedented filtration that is able to retain unwanted odours with extreme efficiency.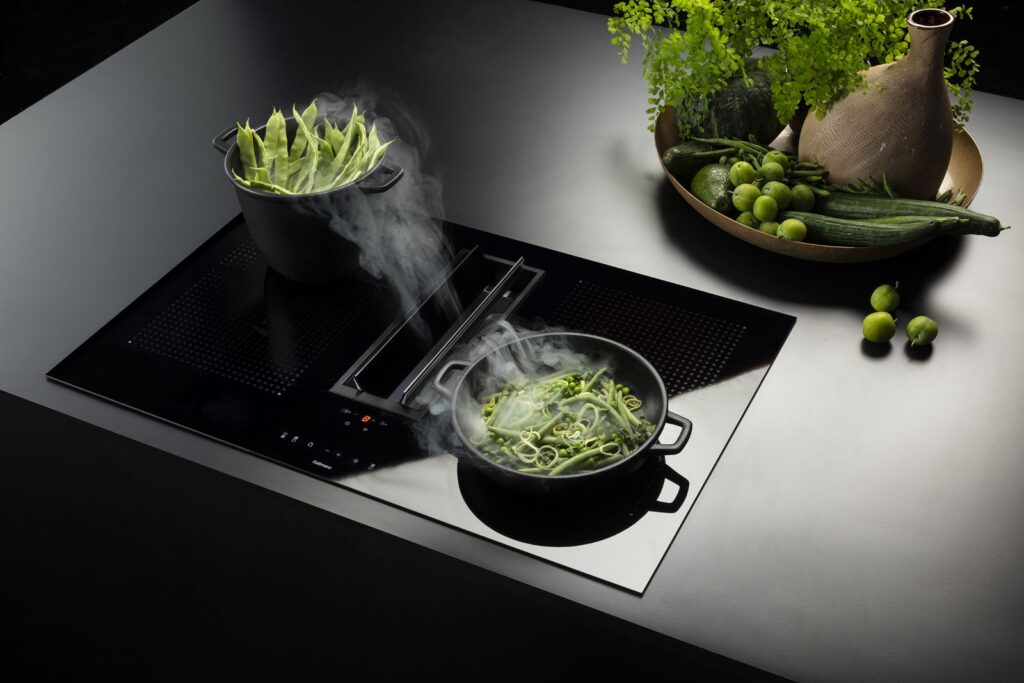 The special shape of the Quantum Easy allows the air to be extracted, filtered and finally re-emitted directly into the back of the cabinet: this means faster installation and easier maintenance of the system, as there is no need for any additional ducts or filtering kits.
It comes complete with a rectangular tube that can be adjusted in length during installation to adapt to different cabinet depths, plus a deflector connected to the kitchen wall, to optimise the flow of air by reducing turbulence and noise during operation.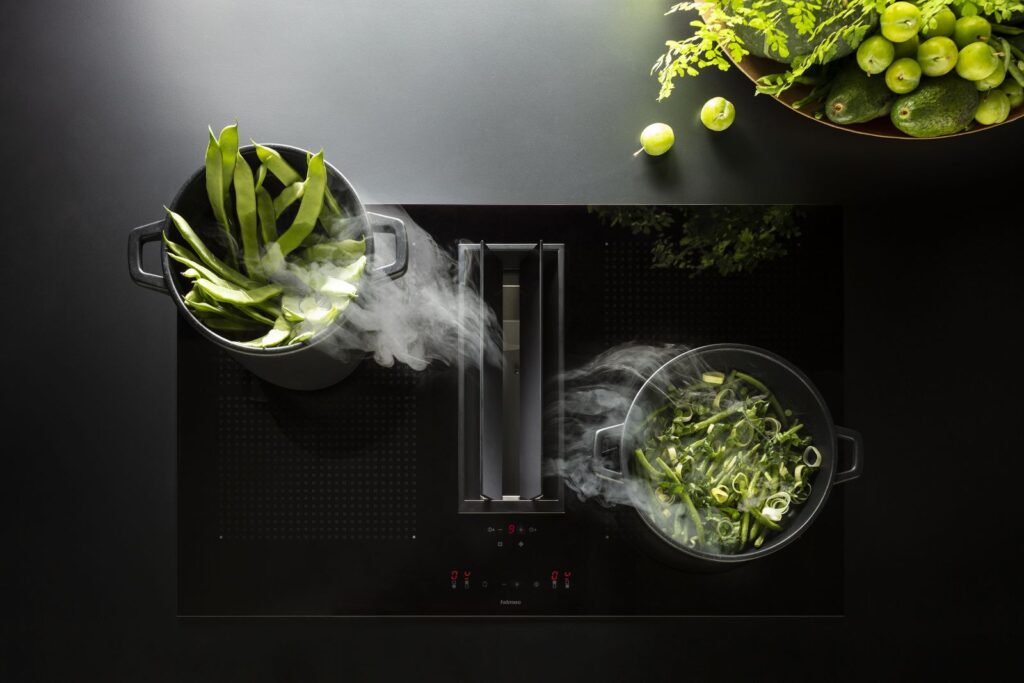 Quantum Easy's design is elegant and minimal: this induction hob is distinguished by its Schott black ceramic glass finish, while the suction body at the centre is equipped with a motorised flap system with glass panels that automatically open during cooking and then close at the end of the session to align perfectly with the cooking time; the extraction area is delineated throughout its perimeter by a black steel frame with scratch proof treatment.
Finally, Quantum Easy offers 4 cooking zones with Flex Surface technology, 9 levels + Booster, and touch control with display; it is also equipped with a 600 m3 / h brushless motor for high energy saving efficiency and an automatic mode that adjusts the suction speed for consistently excellent cooking performance.