At Salone Internazionale del Bagno 2018 FIMA Carlo Frattini, a brand that stands out among the tapware manufacturers, and Melogranoblu, an indoor lighting company, have combined technological and formal research with a strong creativeness to create the new Melograno showerhead, inspired by a light installation with a strong scenic impact, a stylistic synthesis of the strength of water with the power of light.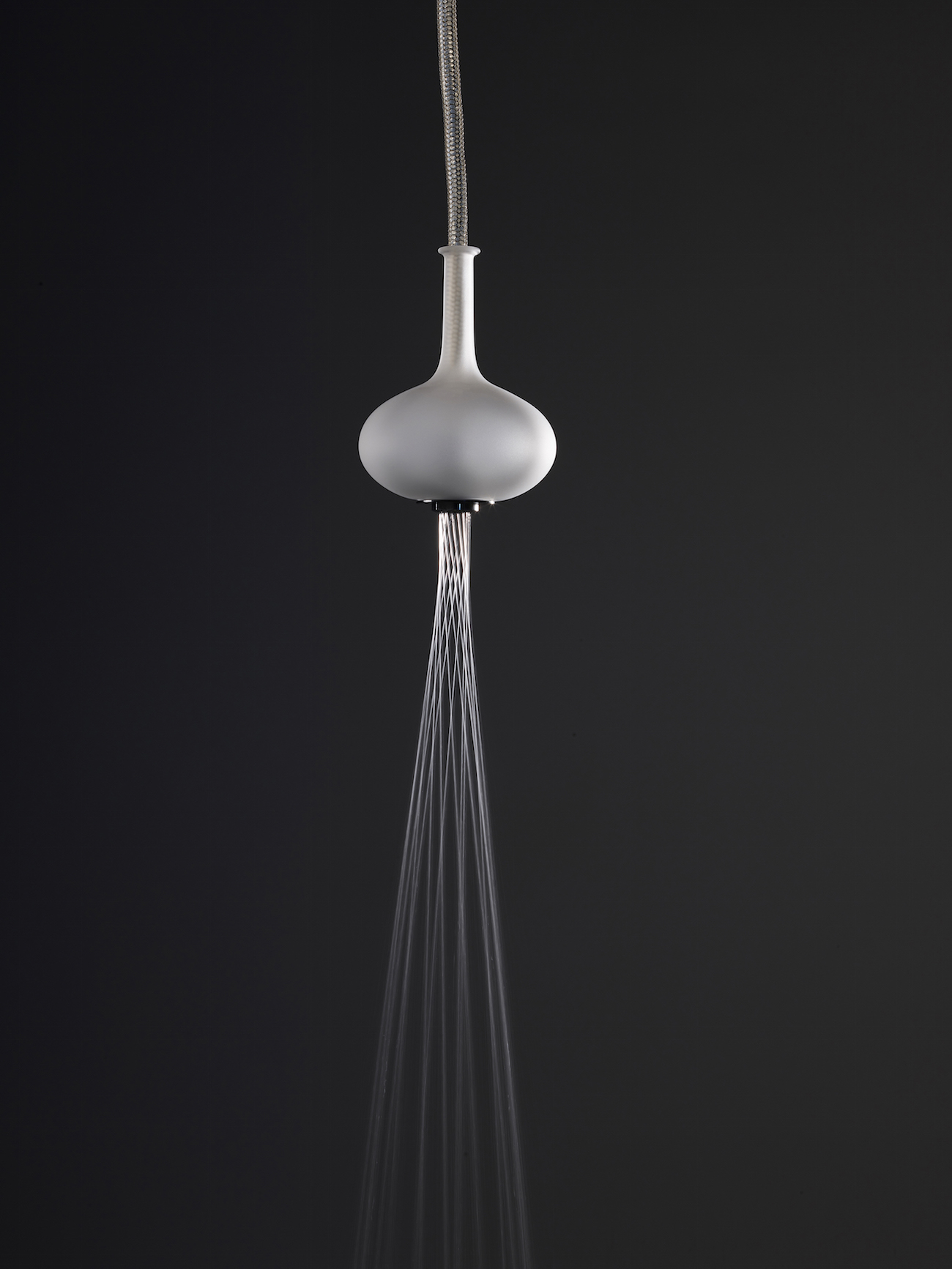 Ten blown-glass spheres, with satin or metallic surface, recall drops of water, floating inside the shower, suspended at different heights through silicone tubes, covered by an elegant steel mesh.
They are connected to the ceiling by a disc, with a diameter of 50 cm and a thickness of 4 cm, that serves both as water and light supply: here we find three white led spotlights, that illuminate the spheres, creating evocative reflections and intriguing light effects.
Within each sphere there is a support, co-planar to its surface, with inside the innovative Mikado aerator of Neoperl: it creates an eye-catching "halo" water flow effect, whose design is made even more spectacular by a number of intertwining and overlapping, that create a water cone of 1 meter in diameter.
Another plus of this showerhead is the guarantee of considerable water saving, that allows to reduce consumptions, only 15 litres of water per minute, without reducing the comfort.
In conclusion Melograno becomes a showerhead that goes beyond aesthetics and functionality, creating new forms and expressions of living the water space.