During the 16th International Architecture Exhibition of Venice, recently inaugurated, the leading players of international Architecture will explain their vision to a worldwide audience.
In Palazzo Bembo, on the occasion of the exhibition Time Space Existence 2018, Studio Marco Piva will be the protagonist of a story focused on The Space of Research, The Time of Matter, The Imagination of the Future.
Studio Marco Piva has been invited by the GAA Foundation as the only Italian firm in Palazzo Bembo amongst 50 shortlisted firms, including Peter Eisenman, Odile Decq, and Kengo Kuma, and it will present three projects: Uxa, Yuhang Cultural and Art Center, Calle Vista 1152, which embody professional commitment and work aimed at investigating the various aspects of the project, including residential and public spaces, new city areas in different countries, ranging from the United States to Europe and China.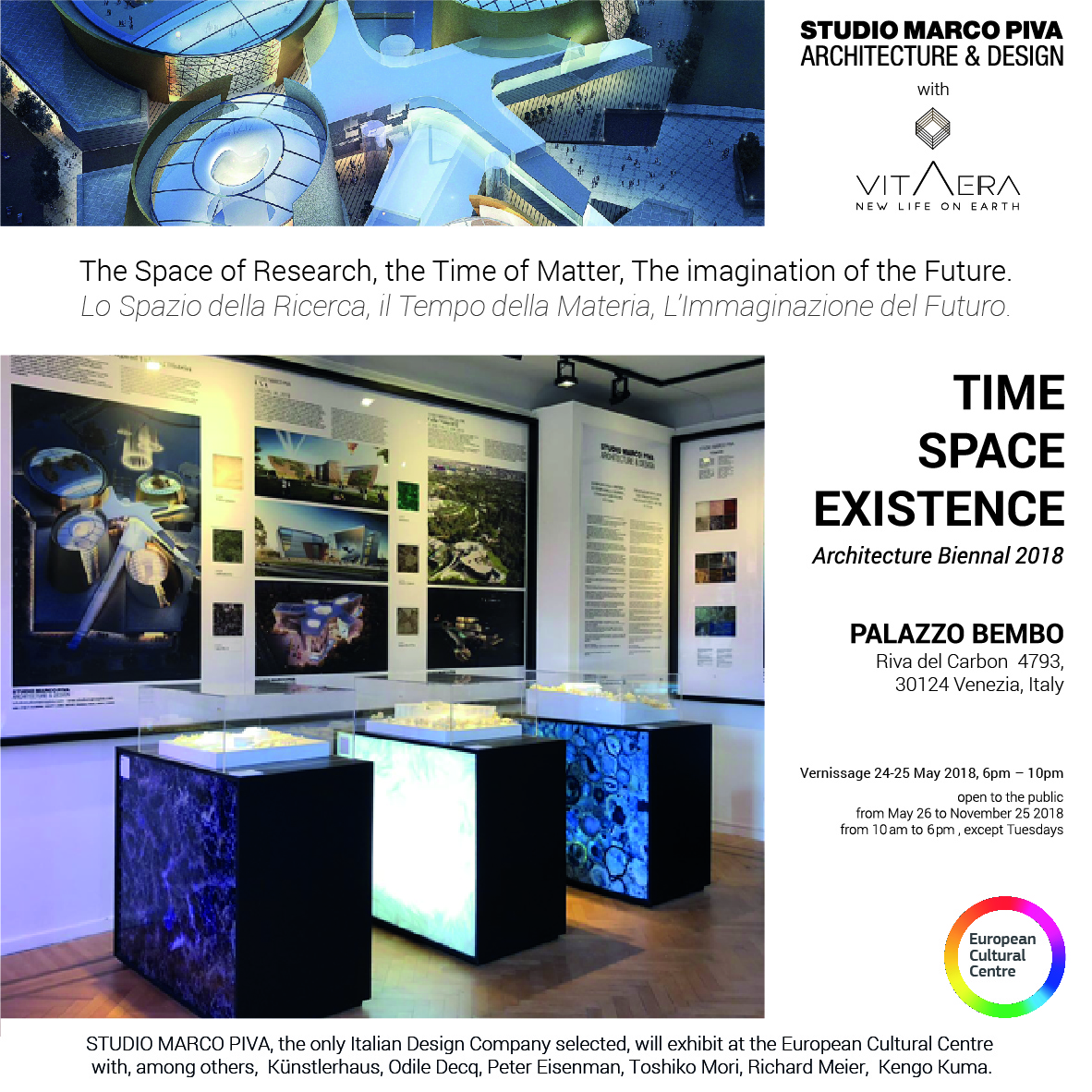 The project has been made possible thanks to the cooperation with VITAERA, a company specializing in the production and sale of semi-precious stones, which contain evidence of millions of years of history and convey unique emotions.
With the company based in Cremona, Studio Marco Piva has created a stand consisting of three backlit volumes, on which the scale models of the projects are positioned, accompanied by big panels providing information on the concept and the materials used.
Over the six months of the 16th International Architecture Exhibition of Venice, Studio Marco Piva will present its works both to sector experts and the general public, in a city in which it is involved in some projects dedicated, above all, to the conversion of historical buildings into luxury hotels.